Top Cars
5 New Convertibles We Wish We Were Driving on Spring Break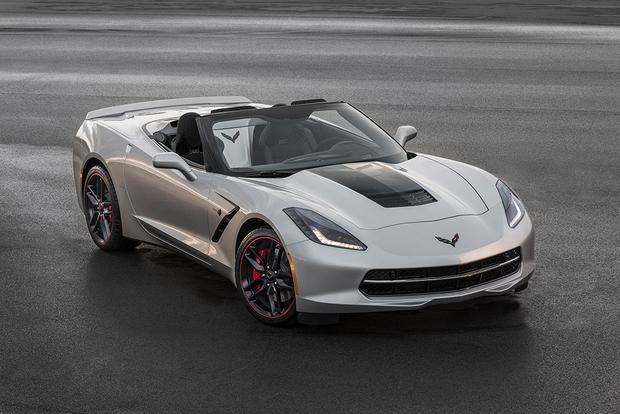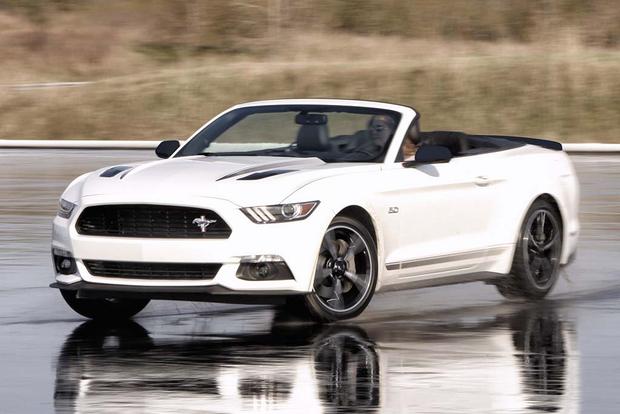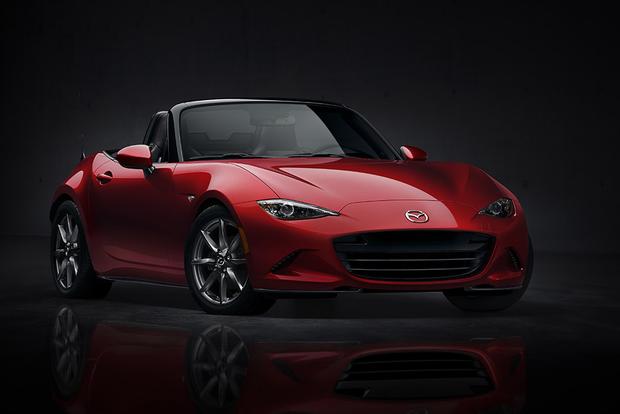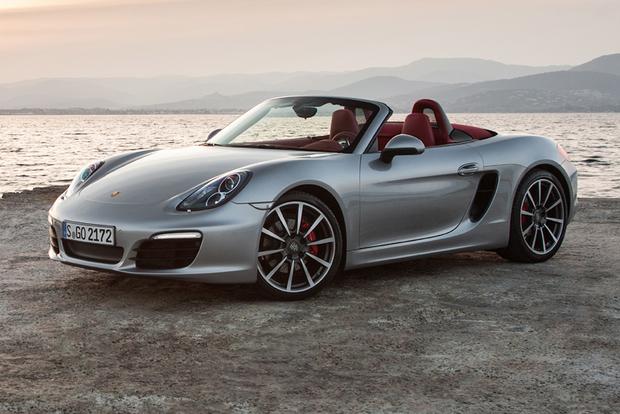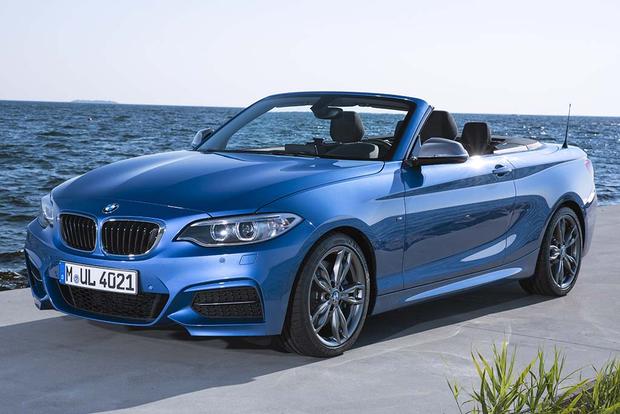 The sun is coming out. The weather is warming up. Days are getting longer and the birds are chirping. That can only mean one thing: We're going to spend the next month sitting in our offices, jealously staring at Instagram pictures from our friends' spring break trips. If you're in the same situation, maybe we can help take your mind off work for a while. Here's a list of the five new convertibles we wish we were driving to a place that's filled with sunny skies, high temperatures and scenic roads.
BMW 2 Series
The recently released BMW 2 Series convertible is one of our favorite droptops on the market today. One reason is its size. Although the 2 Series includes a back seat, it's still small enough for you to throw it around on some great back roads. Then there are the powertrains. Even the base-level 228i touts a 240-horsepower engine and a 0-to-60 time of around 5 seconds, while the especially exciting M235i boasts a muscular 320 hp and a 0-to-60 time in the mid-4 second range. The 2 Series is one of the few convertibles to offer all-wheel drive, which means you should have no trouble using it back home when the weather isn't quite so spring break-y. Interested? The 228i starts at $39,500 with shipping, while the M235i is around $10K more.
Chevrolet Corvette
Few modern convertibles excite us like the 2016 Chevrolet Corvette. Of course, there are the obvious reasons, like its sharp design, the enthusiast-friendly rear-wheel drive and the snug two-seat layout. But we also love the handsome interior, which now puts the 'Vette on par with many high-dollar rivals. Then there's the 455-hp V8, which propels the droptop to 60 mph in around 4 seconds, regardless of whether you opt for the slick 7-speed manual or 8-speed automatic transmission. Best of all, the Corvette practically defined the phrase "a lot of car for the money," with a $56,400 base price and a long list of standard equipment. This includes an 8-inch center touchscreen with Apple CarPlay, a backup camera, xenon headlights, Brembo brakes, dual zone automatic climate control and more.
Find a Chevrolet Corvette for sale
Ford Mustang
The recently redesigned Ford Mustang is a handsome sports car offered in coupe or convertible variants. A convertible would be best for our dream trip, of course, since it's fun to drive and surprisingly practical, thanks to two relatively large back seats and a big trunk. More importantly, the Mustang is simply an amazing value, from the 300-hp base model (which starts at $30,500) right up to the 435-hp GT model, which is available from $42,800 with shipping. And the latest Mustang isn't like stripped-down models of years past: It's now offered with a modern infotainment system, adaptive cruise control, forward-collision alert and much more.
Mazda MX-5 Miata
The Mazda MX-5 Miata is one of the most exciting cars on the market today, bar none. More importantly, with a starting price of $25,900 with shipping, it also offers affordable excitement -- not something you normally get from a convertible. So what's so great about it? With its lightweight design and rear-wheel drive, the Miata offers impressive handling and cornering capabilities that rival vehicles costing two or three times as much. It also boasts a surprisingly handsome interior, a lot of available equipment and -- as a bonus -- fuel economy of up to 27 miles per gallon in the city and 36 mpg on the highway. Perfect for low-cost interstate cruising as you head to your sunny destination.
Find a Mazda MX-5 Miata for sale
Porsche Boxster
Few cars say "exciting getaway" like the Porsche Boxster. Offering a driver-friendly mid-engine design and truly breathtaking styling, the Boxster just oozes fun -- even when it's standing still. When it's moving, you'll do 0-to-60 in about 5.5 seconds with the base model or 5 seconds with the 315-hp Boxster S -- and you'll carve corners with ease. Just as important for a warm weather getaway. The Boxster offers storage space in both the front and the back, meaning you'll have no problem finding a place for your luggage. The only drawback: Pricing is steep, as even a base-level Boxster starts from $57,000. The alluring Boxster S is an eye-popping $69,500 before you add a single option.