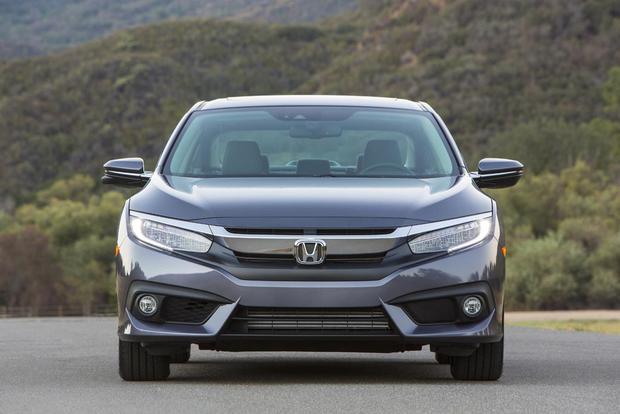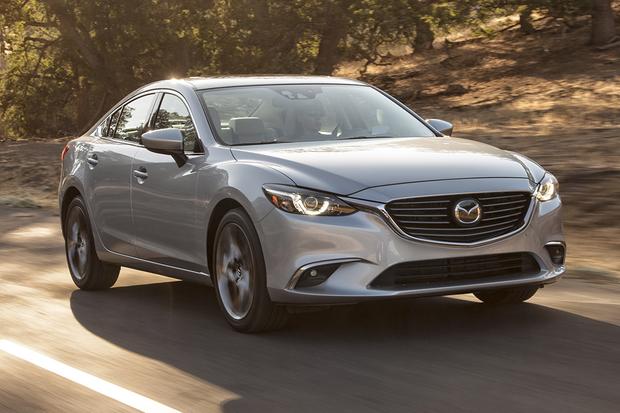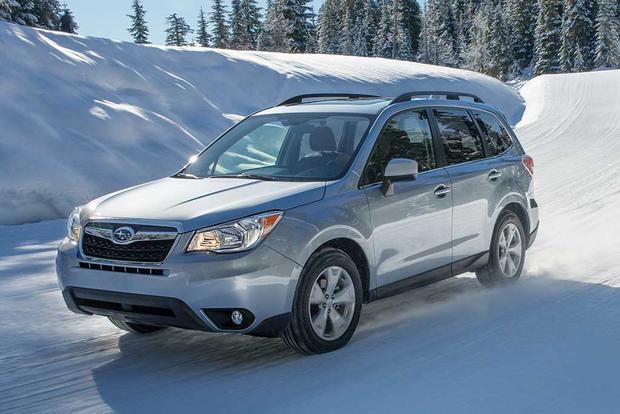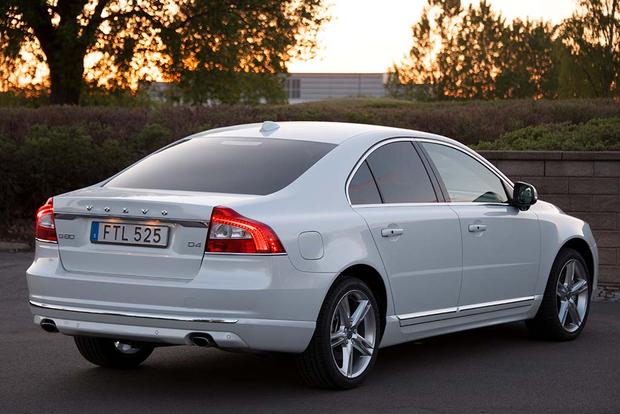 For many buyers, identifying safe cars is top priority. To better understand crashworthiness, safety-minded drivers often turn to the Insurance Institute of Highway Safety (IIHS) for answers. Each year, this independent research organization conducts crash tests to identify vehicles that belong on its coveted list of Top Safety Picks, with an even more select group earning the distinction of Top Safety Pick+.
But recently, the standards to win a place on this list have become even more stringent. In addition to achieving high marks in IIHS' five standard crash tests -- moderate-overlap front, small-overlap front, side, rollover and rear -- cars must now offer a standard or optional front-crash prevention system such as forward-collision warning with automatic braking, which gets tested at both low and moderate speeds for its effectiveness. Only if a vehicle earns a good rating in each of the five crashworthiness tests and an advanced or superior rating for its front-crash prevention system will it receive the designation of Top Safety Pick+.
Out of all the cars on the market today, there aren't many that qualify to be named a Top Safety Pick+, but here are five models from five different segments that make the cut.
2016 Audi Q5
With a focus on design, technology, performance and creature comforts, the Audi Q5 is one of the most refined and upscale offerings in IIHS's midsize SUV category. Within, the Q5 envelops its passengers in a plush and feature-rich environment. For 2016, the Q5 gets a standard panoramic sunroof across all trims.
With its lineup of four robust powertrains and sporty driving dynamics, this luxury crossover is a capable and enjoyable choice for the everyday commute as well as the weekend getaway. Front-crash prevention becomes available with the upscale Audi Q5 3.0T Prestige at $56,300.
2016 Honda Civic
In IIHS's small-car class, the Honda Civic is a clear standout. For 2016, the Civic has been completely redesigned. Now bolder than ever, Honda's stalwart sedan brings a more sculpted exterior design and a new turbocharged engine for a vigorous dose of fun. To match, handling characteristics have also been improved for a sportier driving experience. Inside, the Civic's forward design results in a spacious and airy cabin. There's also an obvious focus on connectivity and safety.
Offered as both a sedan and a coupe, the Civic is very well-rounded, combining cutting-edge design, practicality, technology and newfound performance. Forward-collision alert with automatic emergency braking becomes available with the base LX trim, priced at $18,640.
2016 Mazda6
In the midsize sedan category, the 2016 Mazda6 shines with a spacious and refined cabin, a sporty handling experience and an abundance of character. The Mazda6's lone engine offering -- a 184 horsepower 2.5-liter 4-cylinder -- is smooth, quiet and very responsive. It also helps make the Mazda6 one of the most efficient vehicles in its class, with a fuel economy rating of 38 miles per gallon on the highway. The ride can be a little stiff, but the passenger comfort level remains relatively high with well-supported seats and excellent interior craftsmanship.
For 2016, the Mazda6 received a number of minor upgrades, primarily design and technology enhancements. Low-speed front-collision mitigation with automatic braking becomes available on the Touring trim at $29,115.
2016 Subaru Forester
The 2016 Subaru Forester strikes just the right balance between family car and outdoor adventure vehicle. Its well-appointed interior provides plenty of space for passengers and their stuff, whether it's luggage or camping gear. The Forester's turbocharged 4-cylinder engine is spirited and strong, but the car's mediocre handling detracts from the overall driving experience.
However, standard symmetrical all-wheel drive gives this little, wagonlike crossover lots of surefootedness in rain, snow or off-road excursions. The forward-collision mitigation system with automatic braking becomes available on the 2.5i Premium model at $28,540.
Find a Subaru Forester for sale
2016 Volvo S80
The Swedish word for safety is "sakerhet," but they should change it to "Volvo." No other global auto brand is more synonymous with safe cars, crashworthiness and occupant protection. And in the large-car category, the Volvo S80 is a high watermark.
It may not be the sexiest choice with regards to exterior styling or driving dynamics, but this premium sedan offers an upscale and comfortable cabin, premium amenities and the latest in safety technology. Under the hood, a very efficient 2.4-liter 4-cylinder engine delivers an impressive 37 mpg hwy. The only tangible short-coming is that all-wheel drive is not available, so the S80 won't fare as well in cold weather climates. Starting at $43,450, this well-equipped sedan comes with standard front-crash prevention as part of Volvo's City Safety system.
It's true that the IIHS has set the bar higher than ever, but these five vehicles prove that a Top Safety Pick+ is within reach no matter what type of vehicle you prefer to drive.