Top Cars
5 Small Cars With Big Interiors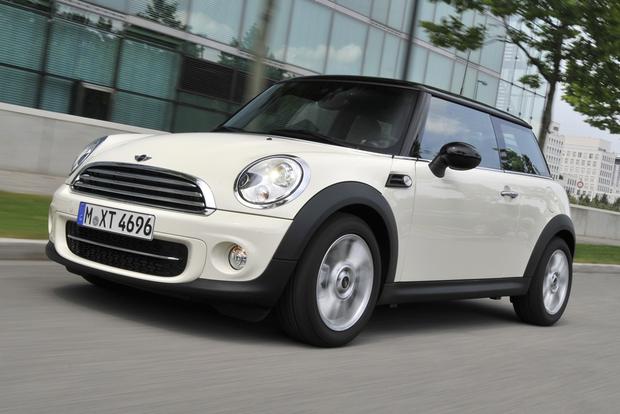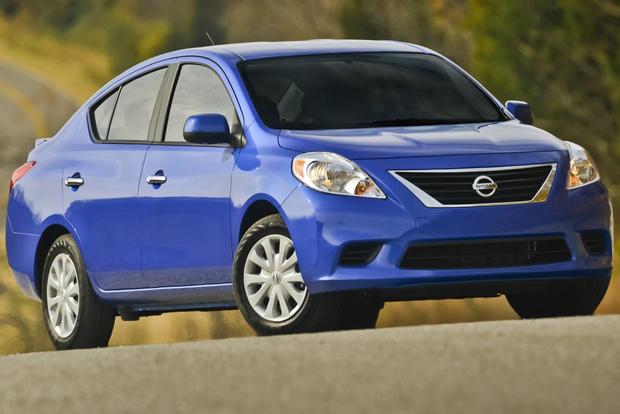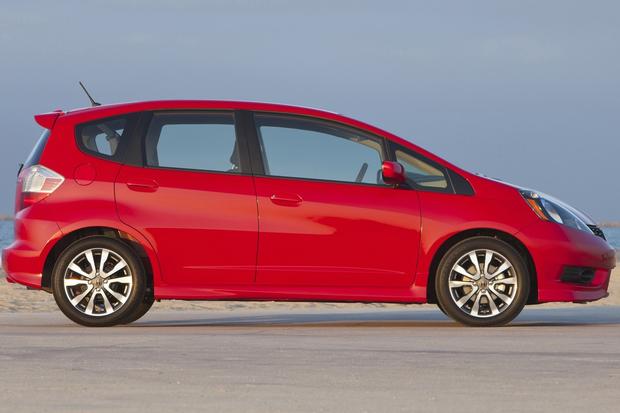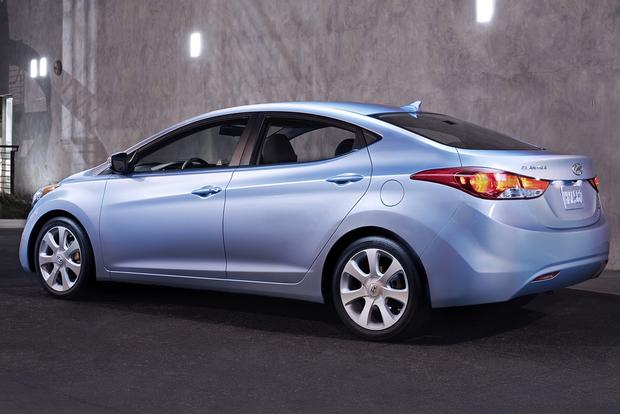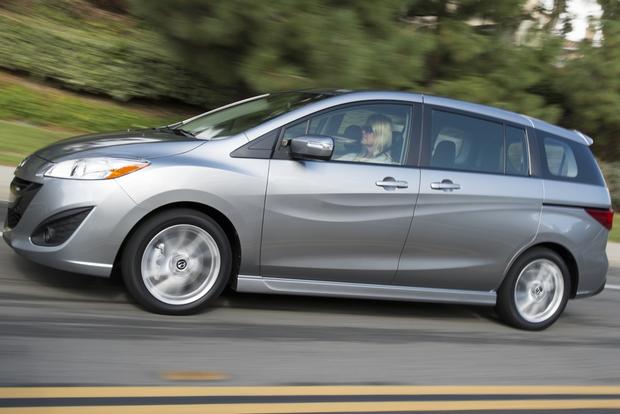 Americans come in all shapes and sizes, but many of those shapes and sizes increasingly have a hard time finding a comfortable perch inside today's small cars.
More often than not, consumers operating within the confines of a tight budget fear they'll have to sacrifice comfort and convenience for a low price or superior fuel economy. While it is true that inexpensive cars have come a long way in providing more upscale features, power and safety, interior space remains elusive. Thankfully, there are a few choices out there with big surprises in headroom, rear-seat legroom and hip and shoulder room. Here are some worth considering.
Mini Cooper -- $20,500-$45,000
The Mini family includes the cute 3-door hatchback (the Cooper hardtop), offering surprising accommodations for its front-seat passengers. More obliging to those long in the leg as opposed to tall from the hip up, the Mini Cooper can accommodate drivers up to six feet, seven inches tall. Of course, the Cooper doesn't offer much in the way of a back seat, but if you move up to the longer wheelbase Clubman or Countryman models, back-seat space opens up nicely. However, the Cooper sits low to the ground, meaning there's a bit of a drop into the driver's seat, and climbing out can be equally vexing. Still, given the Cooper's impressive styling, long list of available equipment and fun-to-drive attitude, this is one small car that deserves to be on everyone's test drive list.
Nissan Versa -- $13,000-$21,000
The Versa just may be the king of small vehicles. It's affordable, fuel-efficient and, most importantly, big on interior space in all directions. The Versa sedan's 39.8 inches of front-seat headroom bests the Scion xD and nearly matches the Honda Fit's 40.4 inches. Move past the front seats and the Versa runs away with the award for rear-seat legroom, topping its closest competitor by a good three inches. Rear headroom in the sedan isn't as generous as in the Versa Note hatchback, which also provides class-leading cargo volume with the rear seat folded. Tall doors and a tall ride height ensure easy entry and exit, and the expansive side glass ensures good 360-degree visibility. If your offspring and their friends have "future NBA hopeful" written all over them, the Versa may be the one small car that can carry them off to college and beyond.
Honda Fit -- $16,500-$40,000
The aptly named Fit is Honda's smallest and least expensive offering; it's also one of the best small car bargains. Compact and easy to park, the Fit's interior is anything but snug, with a tall cabin that provides excellent headroom both front and rear. Rear-seat cushions sit up high, allowing long legs to hang down before pushing forward and making for a very chair-like seating position. The Fit's cargo space isn't great, especially with the rear seats in place. Fold the rear seat down, however, and you'll find a whopping 57.3 cu ft of cargo space -- more than you'll find in most sedans and better than in the Scion xD and Hyundai Elantra GT. The Fit's other benefits include a powerful but fuel-efficient engine, a sporty and agile suspension and cool options such as navigation. There is even an all-electric model dubbed the Fit EV.
Hyundai Elantra Sedan -- $17,750-$25,000
One wouldn't think it to look at the Hyundai Elantra, with its sleek roofline and coupe-like profile, but this compact sedan actually has so much interior volume that the Environmental Protection Agency (EPA) classifies it as a midsize car. In fact, when it comes to overall interior volume, the Elantra trumps the Honda Civic, Toyota Corolla, Ford Focus and even larger cars such as the Nissan Maxima. The Elantra's front seats offer excellent headroom and legroom. The rear seats are kind to long legs, as well, though the sloping rear roofline does cut into the rear passengers' headroom. The Elantra's real ace in the hole is its wide body, which provides class-leading hip and shoulder room both front and rear.
Find a Hyundai Elantra for sale
Mazda5 -- $21,000-$27,000
The Mazda5 is a curious vehicle, being part economy car, part SUV and part minivan. Yet, despite its inability to be pigeonholed into a single vehicle category, the Mazda5 remains one of the most practical and versatile small cars. Based on the Mazda3 platform, the Mazda5 is stretched a bit longer to provide 3-row seating, with a set of captain's chair buckets in the front and middle rows and a flush-folding split-bench third row. Sliding side doors make chores such as strapping in a child safety seat so much easier, and the tall roof creates generous headroom in all three rows. Clever storage features such as the under seat cargo bins are great for stashing valuables from prying eyes, and with the rear seats folded, the Mazda5's cargo bay can hold quite a bit of gear.