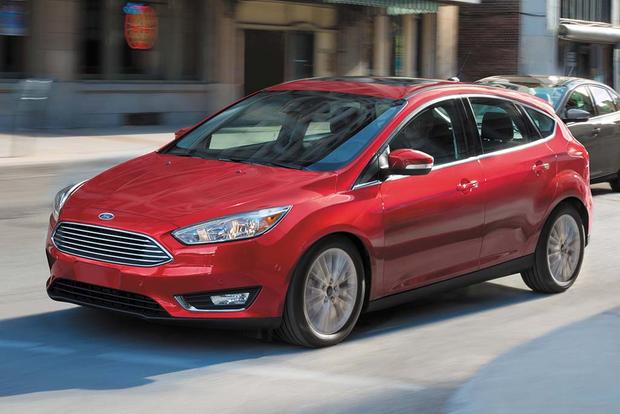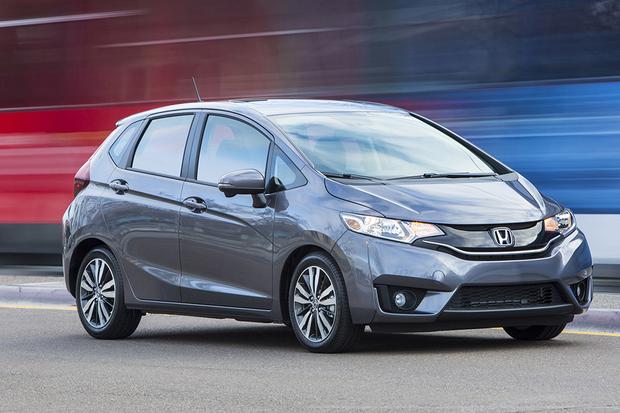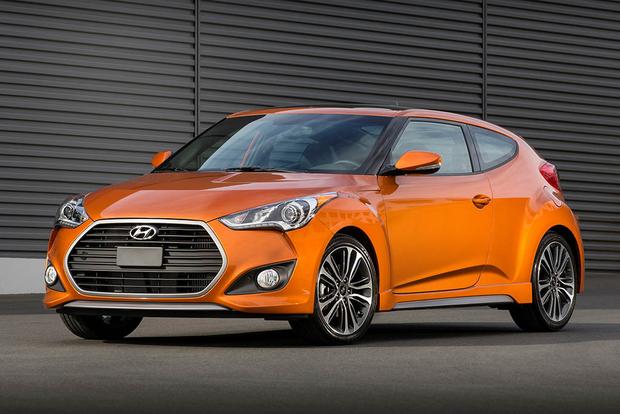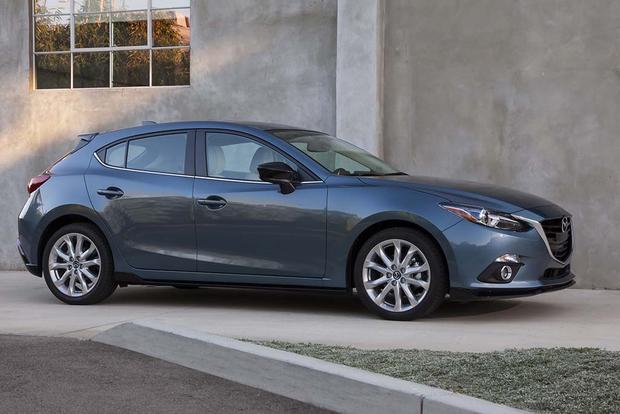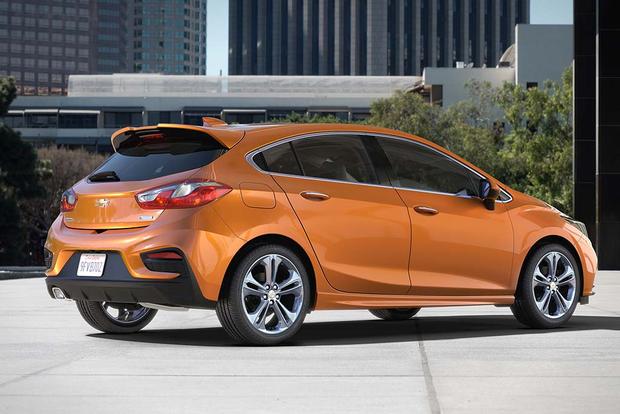 When it comes to combining practicality with fun, hatchbacks deliver like no other category of car. Equal parts stylish, spirited and spacious, these versatile runabouts are the ideal choice for those who want plenty of room to haul their gear but prefer not to drive a utility-size vehicle (or pay a utility-size price). Here are five smart compact hatches that offer an abundance of great features and positive attributes -- while making themselves available for under $20,000.
2017 Chevrolet Cruze
Our first of the bunch is actually not available quite yet, but it's due to hit showrooms later this fall. The Chevrolet Cruze hatchback is the 5-door version of the all-new Cruze sedan, complete with a standard 1.4-liter turbocharged 4-cylinder engine (in case you're wondering, there is no non-turbo Cruze). Total output is 153 horsepower and a fairly stout 177 lb-ft of torque. Even more impressive is the Cruze's fuel efficiency of 35 miles per gallon combined.
In terms of interior space, the Cruze offers plenty of passenger room and near class-leading cargo volume with the rear seats folded down. It also integrates a number of key technology features, including a mobile hot spot, Apple CarPlay/Android Auto and driver-assistance systems such as rear cross-traffic alert, lane-keep assist and forward-collision warning. There's also an available 9-speaker Bose system for your listening pleasure. Pricing has not yet been announced, but we expect the hatchback to be in the same ballpark as the sedan, which starts at a very affordable $16,620.
Find a Chevrolet Cruze for sale
2016 Ford Focus
There's no arguing that the Ford Focus is a well-rounded choice in the hatchback segment. On the outside, it exudes a modern and eye-catching design, while the inside offers a sophisticated and well-appointed cabin with a robust lineup of convenience and tech options -- most notably, Ford's new SYNC 3 infotainment system. Front passenger space is adequate, as is cargo room, but taller adults may find the rear seat to be a bit short on legroom.
On the road, the Focus offers an even-keeled ride and handling experience. Two engine choices include a somewhat underpowered EcoBoost 1.0-liter 123-hp 4-cylinder engine and a 2.0-liter 4-cylinder outputting 160 hp. With fuel economy being relatively close between the two engines, we recommend the more spirited 2.0-liter. If for no other reason, the additional power will be helpful in highway passing. The Ford Focus hatchback starts at $19,015.
2016 Honda Fit
When it comes to versatility, the Honda Fit is the king of all hatchbacks thanks to an innovative rear-seat layout and a surprisingly roomy cargo area. It's hard to believe a car this compact can have this much interior space. With a base sticker of $15,890, the Fit is just the right fit if you're looking for a small, practical hauler for running around town. The only mentionable drawback to the interior is a cluttered dashboard, to which most owners will quickly assimilate.
The Fit is motivated by a 1.5-liter 4-cylinder engine producing 130 hp. That's not enough gusto to set the world on fire, but the car certainly feels solid and stable on roads of any kind, and the Fit's tiny footprint allows it to be a tremendous asset in tight parking situations. But the biggest perk might be the Fit's impressive fuel economy, ranging from 32-36 mpg combined; that's efficient enough to keep visits to the fuel pump at a minimum.
2016 Hyundai Veloster
Aside from its youthful and sporty name, the Hyundai Veloster is a standout in the segment, mainly due to a distinctive but peculiarly configured 3-door design. Very reasonably priced at $18,000, this hatchback offers a remarkable list of standard and available features for the money, making it a strong value across the board.
Under the hood, the Veloster is powered by either a 1.6-liter 4-cylinder engine or a much more enjoyable turbocharged 1.6-liter 4-cylinder tied to a new 7-speed dual-clutch transmission. Both powerplants are notably efficient. Inside, the Veloster is comfortable and well crafted, offering tech goodies such as Hyundai's Blue Link infotainment system, HD Radio and Siri Eyes Free. Aside from the rear-seat headroom being a little tight, the Veloster's interior layout is sensible and efficient.
Find a Hyundai Veloster for sale
2016 Mazda3
For those who enjoy driving with a dose of dynamism, the Mazda3 is a sure bet. This athletic-looking hatch displays impressive handling prowess and very responsive steering, making curvy roads and canyon switchbacks all the more fun. Add two very capable 4-cylinder engines to the performance equation -- a 2.0-liter and a 2.5-liter -- with outstanding acceleration and combined fuel economy in the low-to-mid-30s range. The only negative driving impression for the Mazda3 is the noticeable wind and engine noise at higher speeds.
Within, the Mazda3 is stylish with comfortable seats and plenty of feature content. Folding the rear seats down creates a cargo floor that's low and flat to maximize storage. The car's high ceiling helps make this interior even more spacious and airy for both passengers and their things. The Mazda3 has a base MSRP of $18,545.