Here's the scenario: You want a camp trailer, but most of your driving is done around town, without a trailer attached, meaning that a traditional tow vehicle, like a half-ton truck or full-size SUV, probably doesn't make the most sense for you. In your case, a crossover with slightly above average towing capacity is probably the ticket.
Keep in mind, though: Any fuel-efficient vehicle will be compromised as a tow rig — that good fuel economy rating will be out the window any time you're pulling something. On the flip side, a vehicle with more towing capability will require a compromise with regard to overall efficiency.
Personally, I'd advocate most individuals facing this decision consider a midsize pickup like the Ford Ranger, as it'll offer plenty of towing prowess along with relatively good fuel-economy ratings while giving you all the other versatility that comes with owning a smaller truck.
Either way, to those opposed to truck ownership, here are six reasonably priced crossovers that'll make decent tow vehicles and return decent fuel economy while not towing.
A few housekeeping notes. It's a good rule of thumb that any trailer you're going to be towing consistently should weigh no more than 80% of your vehicle's stated towing capacity.
This means that if you're going to be towing a 4,000-pound trailer with regularity, you'll want a vehicle rated to tow up to 5,000 pounds. At least. And even then, the driving experience would still be quite different with all that weight behind you.
Finally, you'll need a 2-inch receiver hitch and either a 4- or 7-pin connector to tow all but the smallest of trailers, so if the vehicle you're considering doesn't come with both of these, be sure to factor in the cost of an aftermarket solution when weighing your options.
1. Honda Passport — 5,000 pounds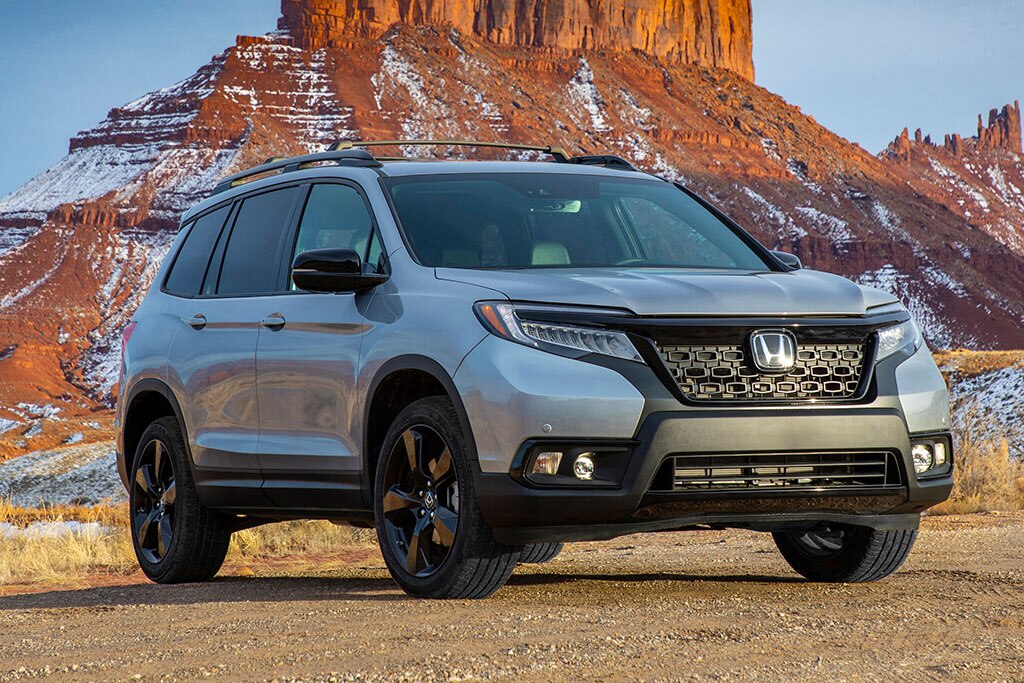 The Passport is a midsize crossover SUV. Essentially a Pilot with its rear end lopped off and its third row removed, the Passport offers room for five passengers to the Pilot's eight. While it's a little shorter than its 3-row sibling, the Passport still offers loads of interior space with plenty of clever storage solutions, excellent for hauling people and gear. It also has a great V6 engine, rated at 21 mpg combined by the EPA. When properly equipped, the Passport is rated to tow up to 5,000 pounds. Find a Honda Passport for sale
2. Audi Q5 — 4,400 pounds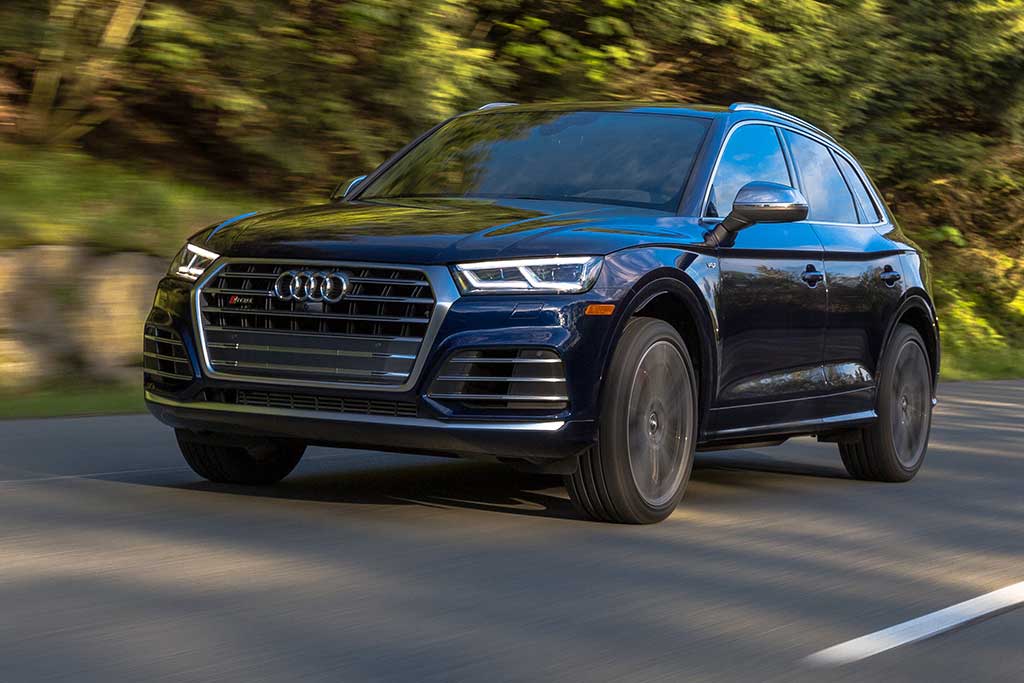 As far as small luxury SUVs go, the Audi Q5 offers the most towing capacity, at 4,400 pounds. The BMW X3 offers 4,400 pounds as well, but the Q5 has done so since its inception back in 2009, while the X3 only gained this capability in 2018. This makes the Q5 a better option for anyone wanting a more affordable used luxury SUV for towing duty. Find an Audi Q5 for sale
3. Jeep Cherokee
— 4,500 pounds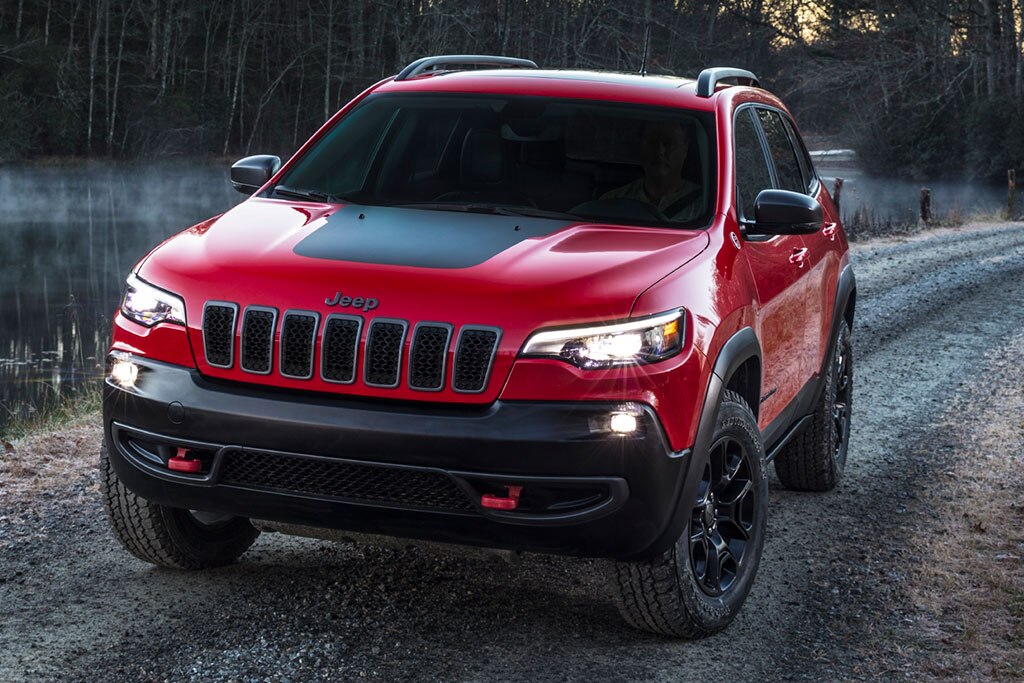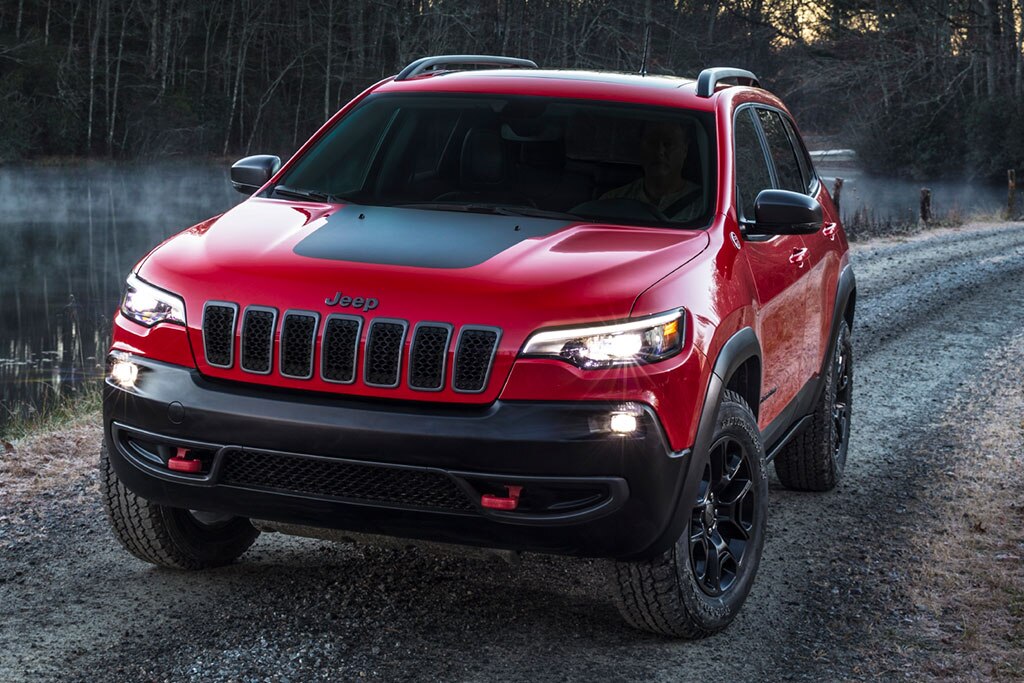 The Jeep Cherokee is a compact SUV. Whether equipped with a turbocharged 4-cylinder or a V6, Cherokees fitted with the factory towing package can tow up to 4,500 pounds. Overall, the Cherokee is pretty mainstream and can feel a bit like a cheap rental car, though in Trailhawk trim it does offer some decent off-road capability thanks in part to simulated low-range gearing and a locking rear differential. Find a Jeep Cherokee for sale
4. Toyota RAV4 —
3,500 pounds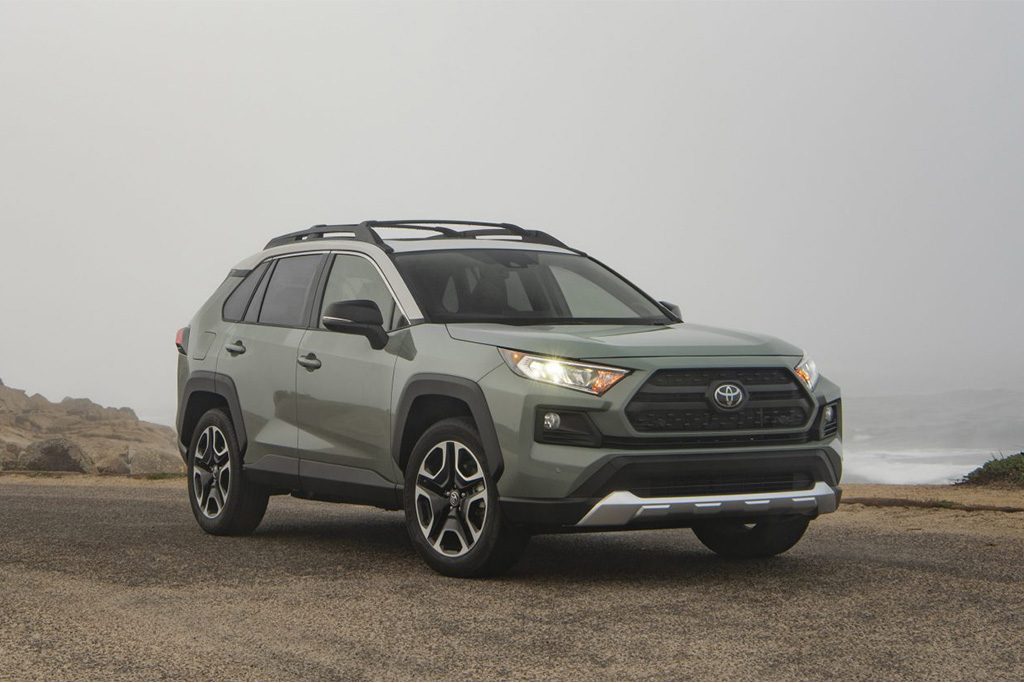 The Toyota RAV4 is among the most well-rounded compact SUVs on the market. Part of the reason is its functionality, and one of its most functional attributes is its 3,500-pound towing capacity. To get this capability, you'll need to opt for either an Adventure or TRD Off-Road model; all other variants of the RAV4 are limited to either 1,500 or 1,750 pounds. Find a Toyota RAV4 for sale
5. Ford Escape
— 3,500 pounds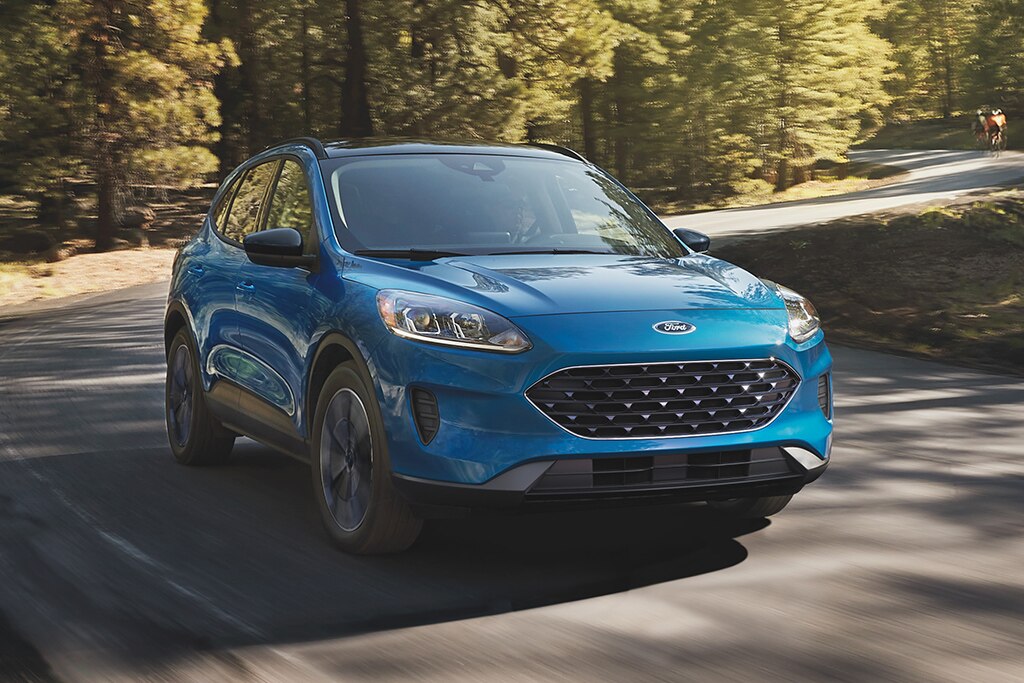 Arguably the RAV4's closest competitor, the Ford Escape is rated at 3,500 pounds of towing capacity as well (this seems to be the benchmark among mainstream compact SUVs). Like the RAV4, though, only certain Escapes are rated at this amount. For this capability, you'll have to opt for the Escape's most potent powertrain, which is the 2.0-liter EcoBoost 4-cylinder. The Escape's base gas engine is limited to 2,000 pounds, while the Hybrid is limited to 1,500 pounds. Find a Ford Escape for sale