Top Cars
5 Tough Pickup Trucks For More Than Just Hauling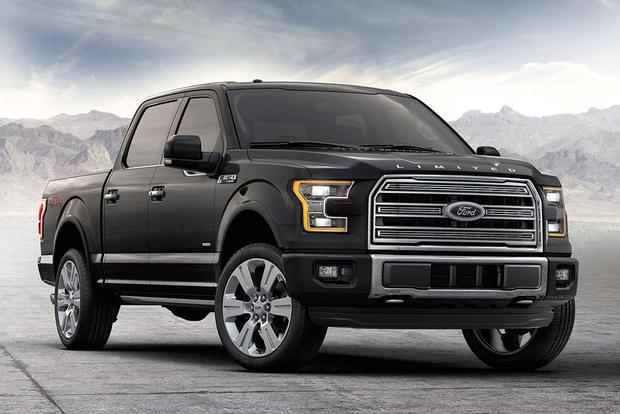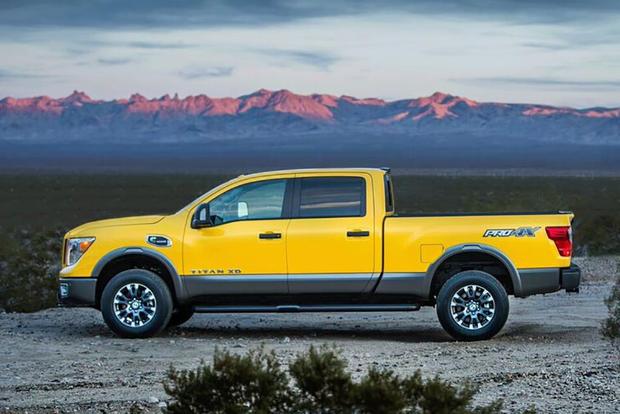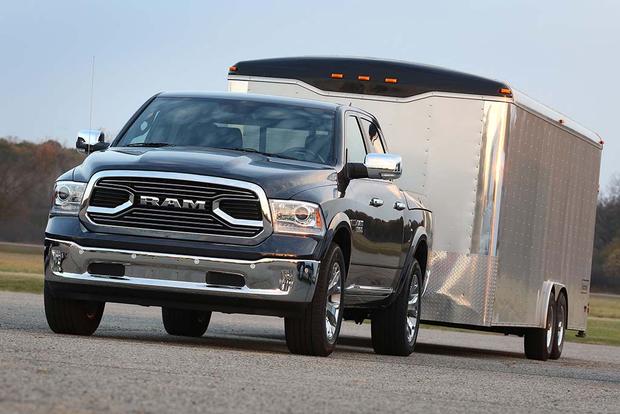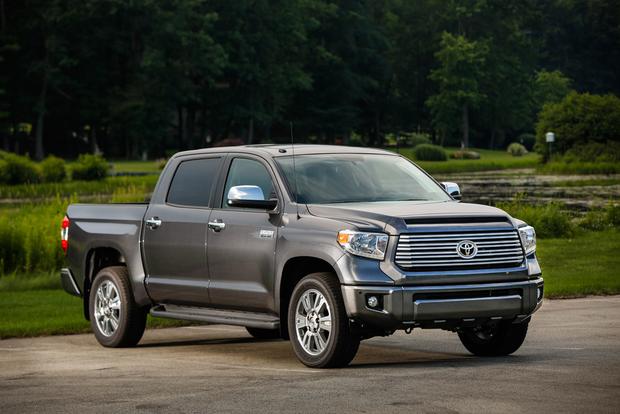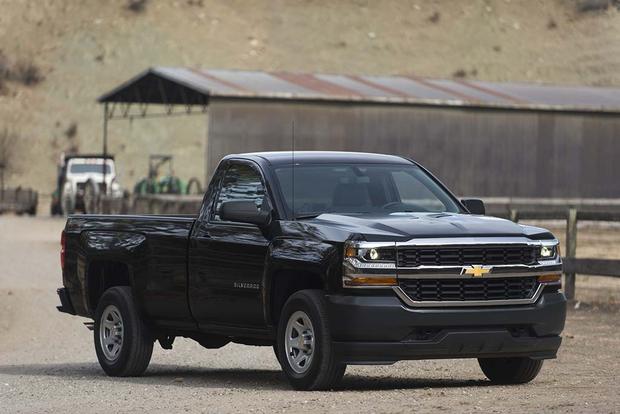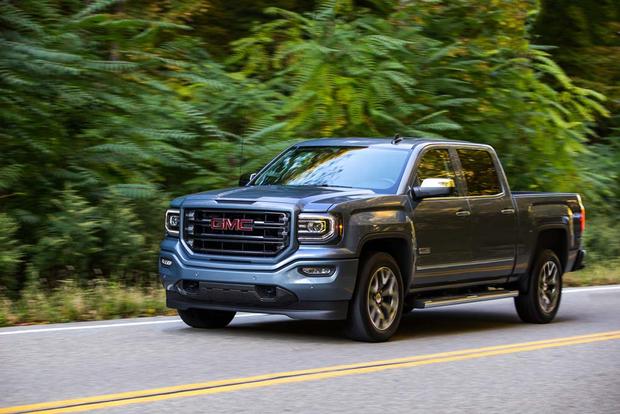 There was a time when pickup trucks were the epitome of utilitarian but offered nothing else. No form, but lots of function, and buyers were only interested in their toughness factor. How much can it haul? How much can it tow? How big is the bed? These were the questions that mattered. But times changed and a new era of pickups came to be. Sure, power, performance and practicality are still high on the list for those needing a legitimate workhorse, but these five full-size 4-wheelers also add a truckload of comfort, convenience and technology to the ownership experience.
2016 Chevrolet Silverado 1500/GMC Sierra 1500
The Silverado and its cousin, the Sierra, are a long-standing duo, starting at $26,895. These two trucks have always been considered among the most reliable and capable, fueling the age-old Ford vs Chevy argument, and now they're even more stylish and handsome thanks to recent makeovers. In terms of power, the V6 engine tied to the 6-speed automatic transmission is a fine choice for many, but those requiring heavier duty towing and hauling will want to go with one of the more potent V8s, each managed by an 8-speed automatic. On the inside, you'll be impressed with the ergonomics and tactile buttons and controls. The upscale space cabin is further enhanced with a long list of options and upgrades. Tech highlights include a Bose audio system, forward-collision warning, a built-in WiFi hotspot and a user-friendly infotainment system with newly available Apple CarPlay.
Find a Chevrolet Silverado 1500 for sale
Find a GMC Sierra 1500 for sale
2016 Ford F-150
The F-150 is the proverbial heavyweight champ when it comes to pickup trucks. It has been a best-seller forever and the newest iteration is better than ever. With four engine choices, including two potent twin-turbocharged powerplants, this truck offers loads of performance managed by a standard 6-speed transmission to achieve best-in-class towing and hauling. On the road, the F-150 offers crisp, responsive handling and respectable fuel economy of 17 miles per gallon in the city and 24 mpg on the highway. Within, occupants will enjoy plush, comfortable seats and lots of passenger and cargo space. Available goodies include a twin-panel moonroof, a 360-degree camera system, a forward-collision alert system and the Ford SYNC3 infotainment system with navigation and Siri Eyes Free. Although the F-150 may not be the most luxurious of the pickups, it's certainly the most well-rounded, starting at $26,430 and topping out at over $60,000.
2016 Nissan Titan XD
This big pickup offers a nice dose of power from its Cummins turbodiesel V8 engine, producing 310 horsepower and 555 lb-ft of torque through a 6-speed automatic transmission. This level of output strikes just the right balance between half-ton and three-quarter ton pickup capability. In terms of handling, the Titan is quite nimble and spry with responsive steering on normal roads. The ride is smooth and comfortable, too. Take the Titan off pavement and it's ready to tread the toughest of terrain. The inside of the Titan is well refined and nicely laid out with room for six passengers. Materials are good quality all-around as Nissan has eliminated most of the hard plastics found in Titan models of the past. Standard features are in abundance with a vast list of tech options and premium amenities to choose from. The Titan XD has a starting MSRP of $40,290 but can reach the $60,000 range with all the bells and whistles.
2016 Ram 1500
The Ram 1500 has always lived up to its Ram-tough name and continues to do so thanks to a line-up of powerful engines tied to a standard smooth-shifting eight-speed transmission. The V6 and V8 offerings are plenty strong to get the job done, but if you're looking for serious axle-twisting torque combined with exceptional fuel economy, the turbodiesel is the way to go. Aside from tremendous towing capabilities and quick off-the-line acceleration, the turbodiesel gets mpg to the tune of 20 mpg city/28 mpg hwy. Overall, the Ram offers a soft and easy ride in normal street driving. On the inside, the Ram is one of the most premium with high-quality interior materials. Seats are supportive and there's a huge roster standard and available amenities. With a relatively low long-term cost of ownership and lots of value in terms of standard feature content, the Ram is a big bang for the buck in the truck segment with a base MSRP of just $26,145.
2016 Toyota Tundra
Although the name associates itself with colder climates, the Toyota Tundra is an all-season, all-condition road warrior ready to go on- or off-pavement at a moment's notice. Under the hood, you'll find one of two powerful V8 engines -- a standard 4.6-liter or the optional 5.7-liter -- each adequately paired to a standard 6-speed automatic transmission. Unfortunately fuel economy is poor with an estimated 15 mpg city/19 mpg hwy mpg rating. Also, if you're looking for a cushy ride, this is not your truck. The Tundra's driving attributes are stronger in the areas of handling, steering and off-road prowess. With a base MSRP of $29,140, occupants will enjoy a spacious and high-quality interior laden with mindful touches. The Tundra offers a robust suite of driver-assistance systems including front and rear parking sensors, a blind spot monitoring system and rear cross-traffic alert. An upgraded Entune infotainment system and a 12-speaker JBL audio system round out this pickup's premium-ness.