Top Cars
6 40-MPG Used Cars for Under $14,000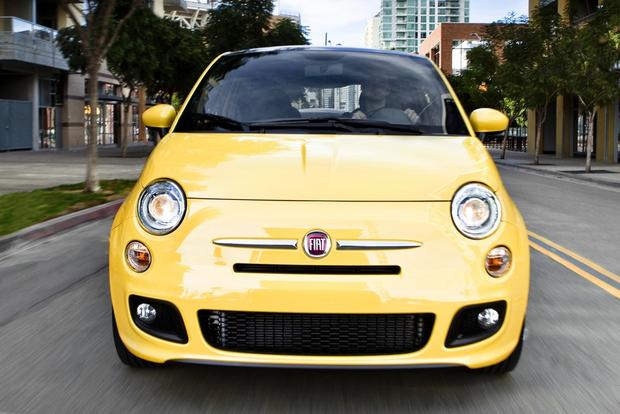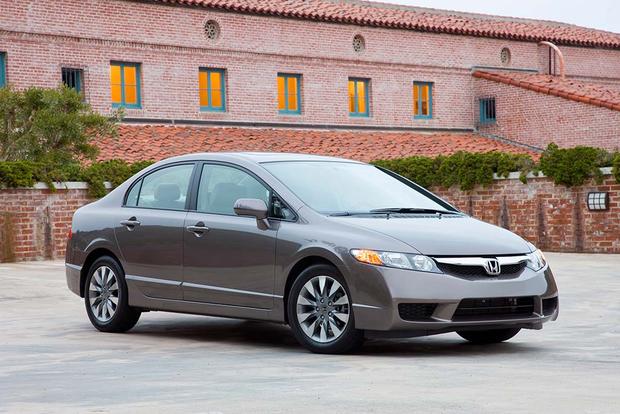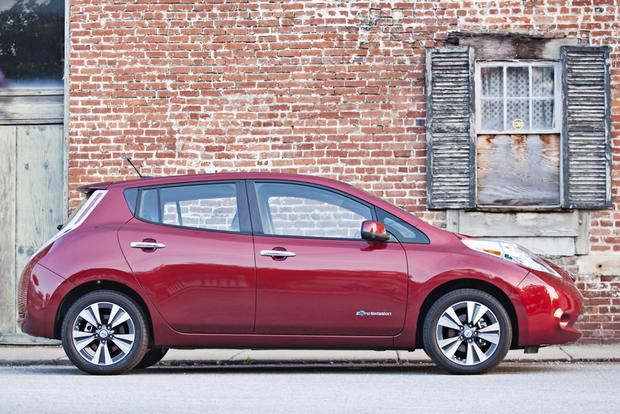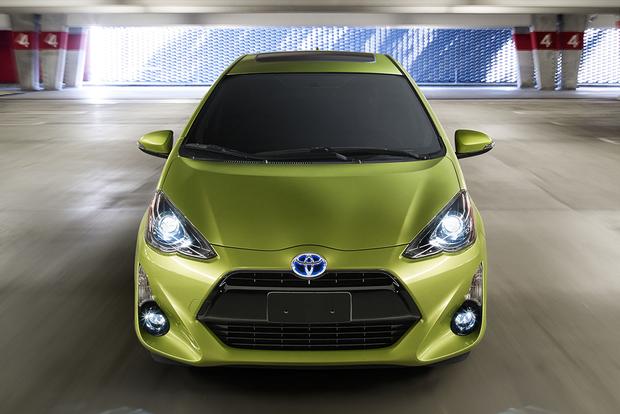 If you're interested in a fuel-efficient used car you can buy for a budget-friendly price, you've come to the right place. We've listed six excellent used cars you can buy today for $14,000 or less, each of which tout fuel economy ratings of 40 miles per gallon or more.
While the cars on our list aren't necessarily the most exciting or luxurious models on the market, they'll get you from point A to point B without costing a fortune.
2011-2015 Chevrolet Volt
As a highly efficient used car, the Chevrolet Volt is one of our favorites, largely because it's such a great deal. While new Volt models could cost as much as $40,000, there are nearly 250 different 2011-2015 examples currently listed on Autotrader for $14,000 or less.
The Volt features modern equipment, modern technology and, best of all, a 35-mile fully electric range before the hatchback's range-extending gasoline engine kicks in. The downside? To get the most out of the Volt, you'll need to install a charger in your home, but if you primarily take short trips and rarely use fuel, the charger will easily pay for itself over time.
Find a Chevrolet Volt for sale
2012-2015 FIAT 500 (Manual)
The FIAT 500 is an eye-catching small hatchback offering up to 31 mpg in the city and 40 mpg on the highway, provided you opt for the available 5-speed manual transmission. Do that, and you'll find the 500 is more responsive than an automatic version, as a manual transmission lets you get the most out of its tiny, fuel-efficient engine.
Interested? There are nearly 220 different stick-shift 2012-2015 FIAT 500 models currently listed on Autotrader for around $14,000 or less.
2006-2011 Honda Civic Hybrid
Although the standard Honda Civic is already a highly efficient compact car, shoppers searching for the best possible gas mileage should opt for the even more efficient Civic Hybrid. Featuring a hybrid 4-cylinder engine that returns up to 40 mpg city/45 mpg hwy, the Civic Hybrid boasts the same practical, reliable design as standard Civic sedan models, just with better gas mileage. It's also reasonably priced, with more than 200 different 2006-2011 models currently listed on Autotrader for $14,000 or less.
2011-2015 Nissan Leaf
Unlike the other models on our list, the Nissan Leaf is a fully electric vehicle, so it doesn't use any gasoline, and you'll have to install a charging station at your house to reasonably use it often. But while that may sound like an impediment, it's a great idea if you don't drive much.
The 2011-2015 Leaf offers a 60- to 80-mile range depending on which model you choose, and you'll never visit another gas station again. Best of all, there are more than 800 different 2011-2015 Leaf models currently listed on Autotrader for around $14,000 or less.
2010-2013 Toyota Prius
The 2010-2013 Toyota Prius is an easy choice for shoppers interested in a reasonably priced fuel-efficient car. In terms of pricing, there are currently more than 2,000 different 2010-2013 Prius models on Autotrader for $14,000 or less, which is a good deal for a practical 4-door hatchback like the Prius. As for fuel economy, the Prius will never disappoint. It touts 51 mpg city/48 mpg hwy, which makes it one of the best gas-powered used cars on the market.
2012-2015 Toyota Prius c
Like the larger Toyota Prius, the smaller Toyota Prius c is a 5-door hatchback touting impressive fuel economy thanks to a hybrid 4-cylinder engine. In fact, the Prius c receives even better mileage than the regular model in town, boasting 53 mpg city/46 mpg hwy.
While the Prius c is smaller on the inside than the standard Prius, it's also cheaper to buy, which means you might be able to buy a newer vehicle than you expect. You should also have no trouble finding a Prius c to fit your needs, as there are more than 600 examples currently listed on Autotrader for $14,000 or less.