Top Cars
6 Capable Compact SUVs Under $26,000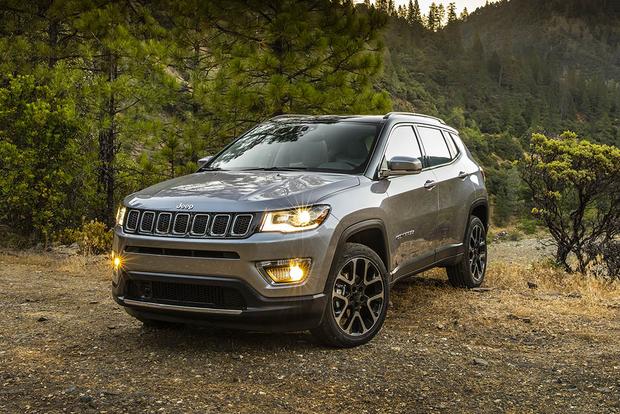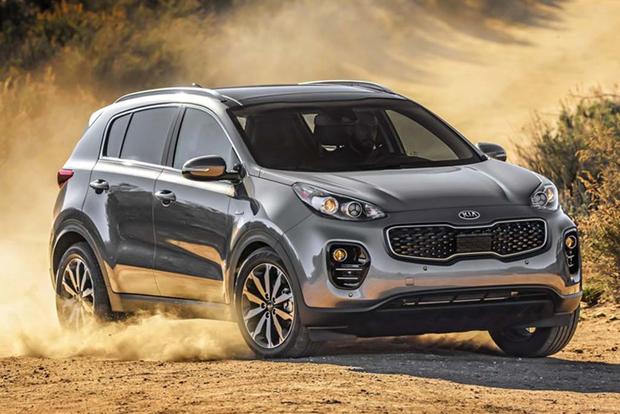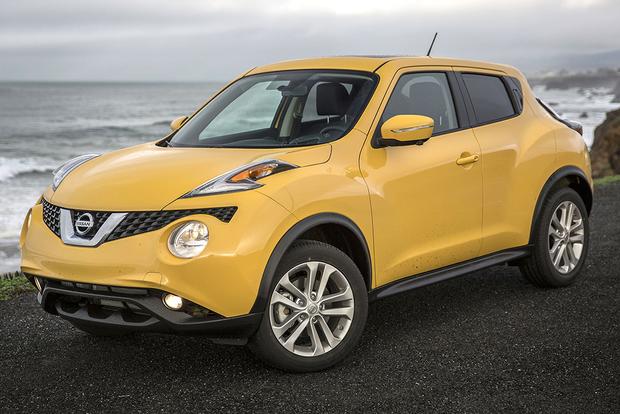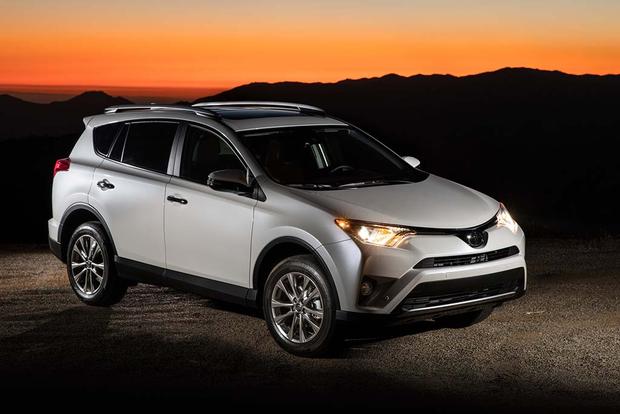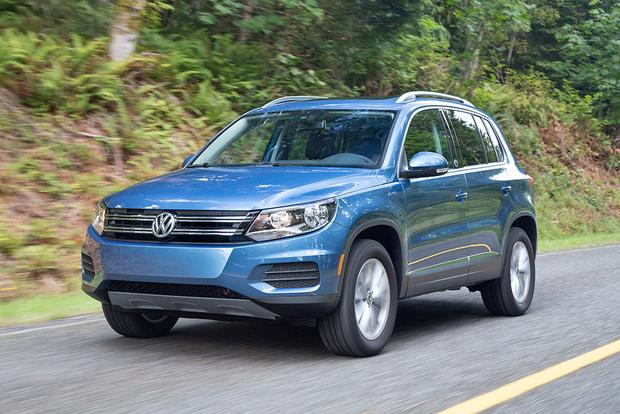 Compact SUVs and crossovers are great for those who want a family vehicle that offers practicality, capability and affordability all in one package. These small utility vehicles drive like cars but bring an extra dose of confidence for treading wintry conditions or off-pavement terrain -- not to mention fuel economy that's much better than what any full-size SUV or truck can offer. To that end, here are six smart, capable compact utility vehicles with base prices under $26,000.
2017 Honda CR-V
The Honda CR-V is a star among compact crossovers. This well-conceived, well-built vehicle has an extremely loyal following, and understandably so. Touting modern good looks and an athletic profile, the CR-V's front end dons signature LED headlights flanking a new active-shutter grille, which not only results in a bolder look but also improves the vehicle's aerodynamics. Loaded with technology within, the CR-V benefits from a comfortable, refined cabin with class-leading cargo space.
The CR-V offers two engines: a turbocharged 1.5-liter 4-cylinder producing 190 horsepower and a 184-hp 2.4-liter 4-cylinder. Ride and handling have been improved thanks to a new multilink suspension geometry, and as always, the CR-V is surefooted in challenging road conditions, especially when equipped with all-wheel drive. The fuel-economy rating tops out at an impressive 28 miles per gallon in the city and 34 mpg on the highway. The 2017 Honda CR-V has a base price of $24,945 (including a $900 destination charge).
2017 Jeep Compass
When you think Jeep, you think capability and off-road prowess. Although the Jeep Compass may not be as all-terrain as some of its Jeep brethren (Cherokee, Wrangler), it's a well-built, durable choice among compact utility vehicles. From its solid stance and signature 7-slotted grille, the Compass is unmistakably a member of the Jeep family. Inside, the Compass takes on a more rugged and utilitarian look than its rivals. Flip-down tailgate speakers add a dose of fun to this tough-looking little crossover.
Power comes from a base 2.0-liter 4-cylinder producing 158 hp or a 2.4-liter 4-cylinder outputting 172 hp. The engines tie to either a continuously variable automatic transmission (CVT), a 6-speed automatic or a 5-speed manual. For max capability, you'll want to opt for the Freedom Drive II system, which delivers power to all four wheels through low-range gearing in crawl mode, much more like a traditional all-wheel-drive vehicle. Properly outfitted, the Compass can tow up to 2,000 pounds, and fuel economy reaches as much as 23 mpg city/30 mpg hwy. The 2017 Jeep Compass has a base MSRP of $20,935 (including a $995 destination charge).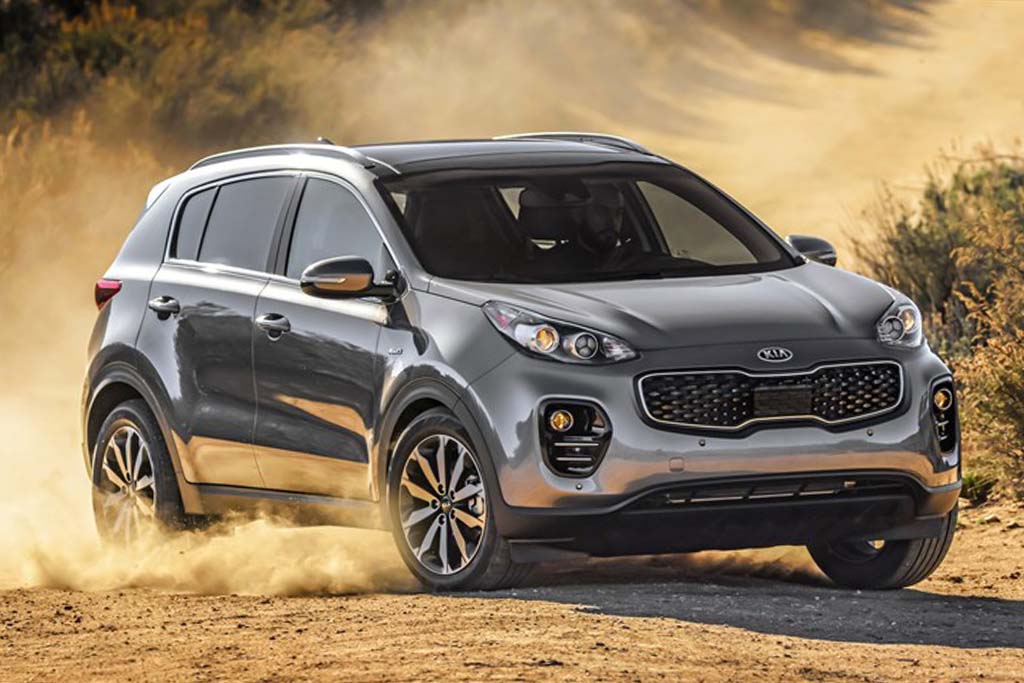 2017 Kia Sportage
The fourth-generation Kia Sportage arrives with a sophisticated design and a refined interior to match. The cabin is crafted with high-quality materials and soft-touch surfaces throughout. On the tech side, the Sportage offers a full suite of cutting-edge advanced driver-assistance systems and Kia's UVO3 telematics system with Apple CarPlay and Android Auto. Seats are well-bolstered for spirited driving, and there's a good amount of usable cargo room, even with the second-row seats up.
Performance comes from a choice of two strong engines: a hard-charging 2.0-liter inline 4-cylinder turbo producing 241 hp and a normally aspirated 2.4-liter 4-cylinder making 181 hp. Kia's intelligent all-wheel-drive system significantly enhances both traction and driving dynamics. Fuel economy for the Sportage tops out at 23 mpg city/30 mpg hwy. The 2017 Kia Sportage starts at $23,885 (including a $895 destination charge).
2017 Nissan Juke
Its exterior styling is polarizing, but the Nissan Juke is a unique crossover-hatchback with lots of character and sportiness. Whether you like the way it looks or not, the interior will grab your attention with its artful and modern aesthetic. Seats are well-contoured for maximum comfort, and the instrument panel is clean and straightforward. It may not be the roomiest in its class, but this little runabout is still plenty practical from a cargo standpoint when you fold the rear seats down.
The Juke gets its spirited performance from a turbocharged 1.6-liter inline 4-cylinder making a robust 188 hp. There's also a more powerful Juke Nismo that utilizes the same engine to produce 215 hp. Available in front- and all-wheel drive, the Juke feels very planted and inspires confidence on the road. Energy channels through either a CVT or a 6-speed manual transmission, and fuel economy tops out at 28 mpg city/34 mpg hwy. The 2017 Nissan Juke has a starting price of $21,190 (including a $940 destination charge).
2017 Toyota RAV4
The Toyota RAV4 has been a best-seller for more than two decades now, and it's built a strong reputation for quality, performance, practicality and interior refinement. For those reason and many more, it's generally regarded as one of the heavy-hitters among compact SUVs. Exceptionally packaged, the RAV4 offers all the latest technologies and creature comforts in this class, as well as very roomy passenger compartment, especially in terms of legroom. But its most impressive characteristic may be its generous cargo space, measuring a voluminous 73.4 cu ft. with the rear seats folded down.
On the road, the front-wheel-drive RAV4 enjoys plenty of power and off-the-line acceleration thanks to a 174-hp 2.5-liter 4-cylinder engine tied to a 6-speed automatic. Overall, it feels much sportier than others in the segment with its responsive steering and quick turn-ins. Fuel economy is 23 mpg city/30 mpg hwy. The 2017 Toyota RAV begins at $25,850 (including a $940 destination charge).
2017 Volkswagen Tiguan
Part-tiger, part-iguana, this German-engineered 5-seat crossover might have a weird name, but there's nothing weird about its attractive design, refined interior and well-poised driving experience. Inside, the Tiguan is feature-rich with a robust list of standard and optional amenities. Upscale craftsmanship is evident in this cabin and interior materials are decidedly upscale. In addition, the Tiguan is more spacious than it looks, for both passengers and cargo, making it roomy enough for a family of four and their stuff for a weekend road trip.
The Tiguan is powered by a 2.0-liter turbocharged 4-cylinder engine outputting 200 hp. Both front-wheel-drive and all-wheel-drive versions are available. We suggest the latter if you live in a cold-weather climate or see a lot of rain on an annual basis. Fuel economy for the more capable all-wheel-drive model is 20 mpg city/24 mpg hwy. The 2017 Tiguan has a base MSRP of $25,860 (including $865 destination charge).