Top Cars
6 Cars With All-Wheel Drive You Didn't Know About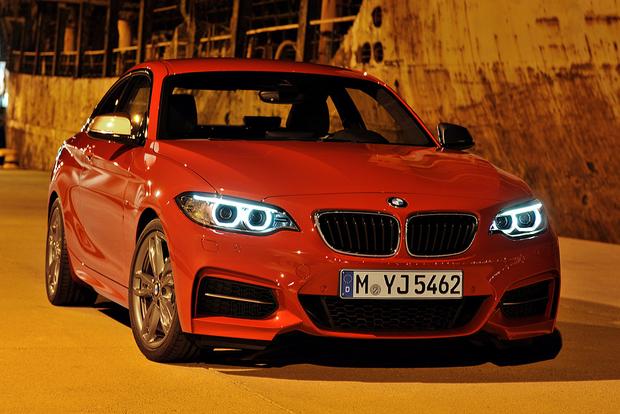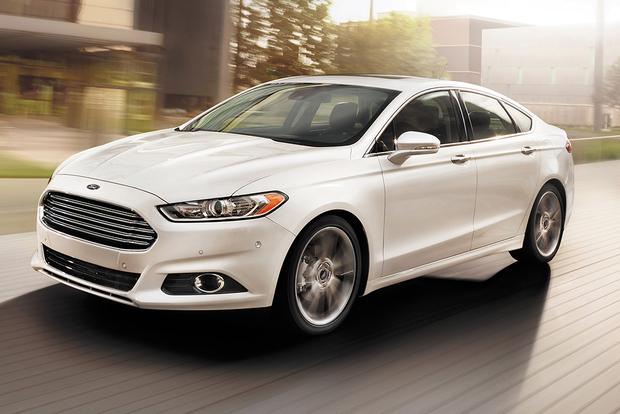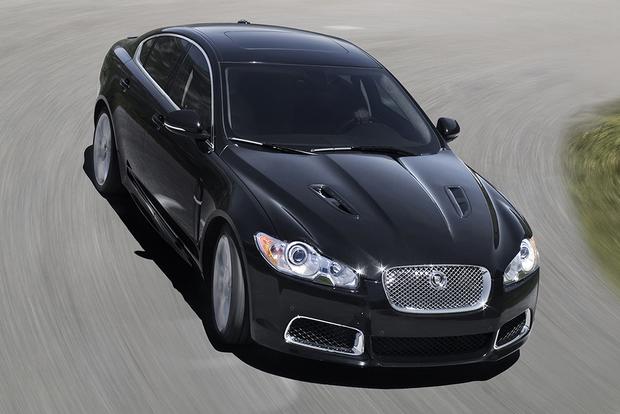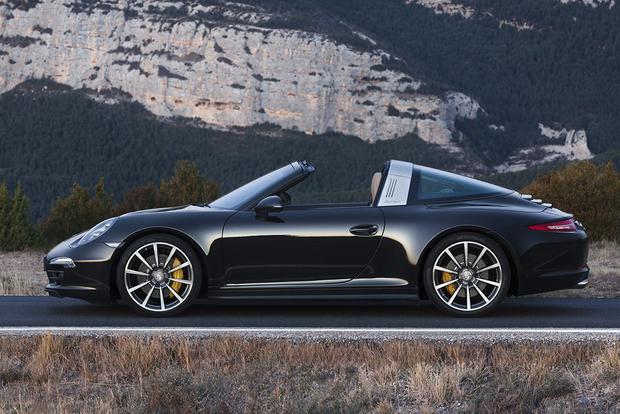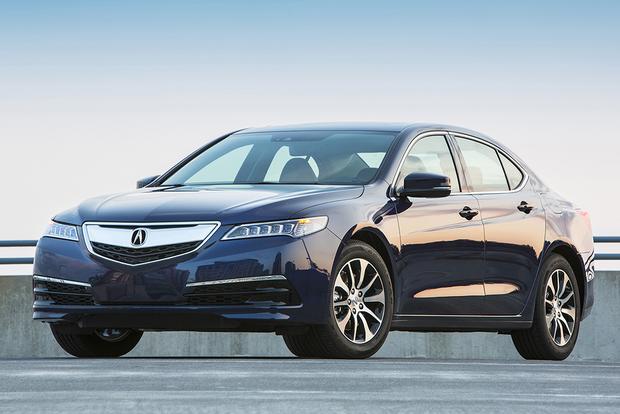 If you live in a snowy climate or often traverse rough roads, you're probably interested in buying a car with all-wheel drive (AWD) for improved traction and year-round safety and security. While some models are known for their AWD prowess, you might be surprised to learn just how many vehicles offer the feature. To get you started on your search, we've rounded up six of our favorite new cars that you might not have known offer AWD.
Acura TLX
Although Acura is primarily known for front-wheel-drive luxury sedans, the brand's all-new TLX sedan also offers AWD, along with a 290-horsepower 3.5-liter V6 and a wide range of gadgets and futuristic new features. Unfortunately, you'll have to add just about all of those features in order to get AWD because the system is only offered on the upscale TLX V6 with the optional technology or advanced packages. That means pricing starts at around $42,500 with shipping. Still, few luxury sedans combine the Acura's muscular engine power, surprisingly good fuel economy (21 miles per gallon in the city and 31 mpg on the highway), equipment levels and AWD at that price point.
BMW 2 Series
The recently released BMW 2 Series replaces the sporty 1 Series, which was offered in coupe or convertible guise and with rear-wheel drive only. While its predecessor may have offered just rear-wheel drive, the 2 Series has it all. There's an AWD option on both the base model, the 240-hp 228i and the sporty M235i, which offers an impressive turbocharged 6-cylinder engine with a muscular 320 hp. Best of all, the 2 Series' AWD system doesn't dramatically affect fuel economy; it only takes a couple mpg off the car's Environmental Protection Agency ratings. It's also even less expensive than you might think, adding just $1,800 to the car's base price.
Ford Fusion
The list of midsize sedans that offer AWD is a short one, but it includes the popular Ford Fusion. While front-wheel drive is standard on all Fusion models, drivers looking to add AWD can do so if they choose a Fusion SE or a Fusion Titanium with the sedan's muscular 2.0-liter turbocharged engine. While that bumps base pricing up to $28,500 (compared to $23,500 for a base-level Fusion S), we think drivers who live in cold climes will find the sedan's AWD system worth it, especially since the Fusion SE AWD comes standard with a long list of equipment. That list includes alloy wheels, dual power front seats, a backup camera, keyless entry and Ford's SYNC voice control system.
Jaguar XF
For years, Jaguar only offered rear-wheel-drive cars, which limited the brand's appeal to luxury-car shoppers in northern cities, but that's recently changed with the introduction of an AWD system on several Jaguar models, including the midsize XF luxury sedan. Although it's only offered with the sedan's 340-hp supercharged V6 and adds $2,700 to the rear-drive model's $51,000 base price with shipping, we suspect that die-hard Jaguar fans will love the new AWD system. If the XF isn't for you, don't worry: Jaguar also offers AWD on the full-size XJ luxury sedan.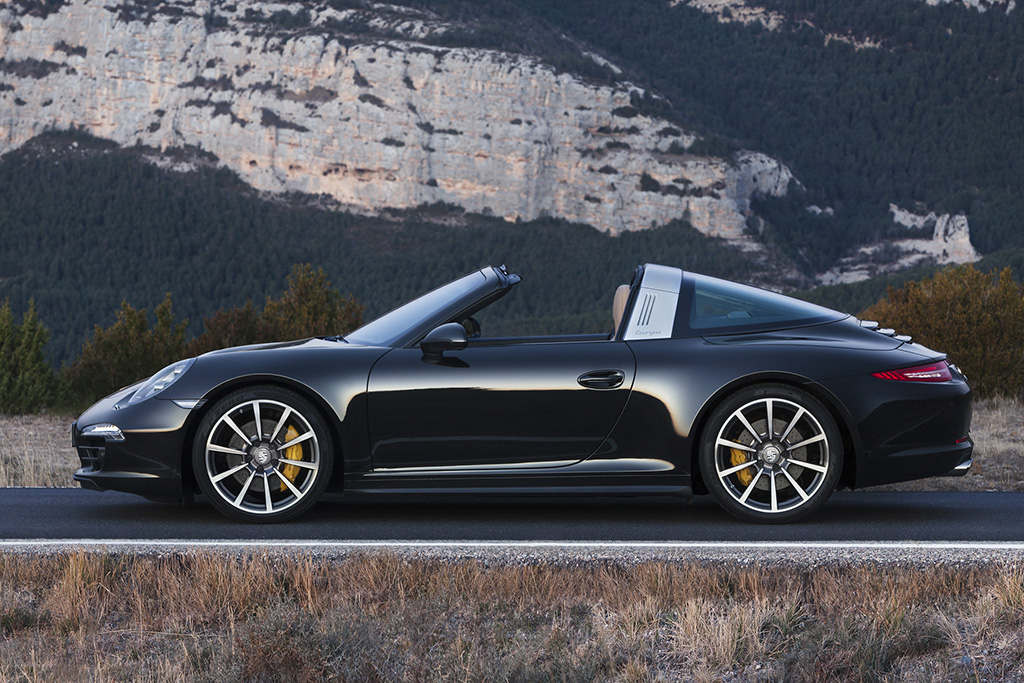 Porsche 911
Although you wouldn't normally think of a sports car like the Porsche 911 as a year-round vehicle, Porsche has been offering AWD in the 911 for several years. The 911's AWD provides better traction in dry weather too, which makes the car a little faster through corners and quicker off the line. Regardless of why you want an AWD sports car (for weather reasons or not), it's tough to beat the Porsche 911. The only problem? Prices are steep, with base figures starting at around $92,000 with shipping for even a base-level 911 Carrera 4.
Toyota Sienna
If you want a minivan with all-wheel drive, you only have one option: the Toyota Sienna. Rivals such as the Dodge Grand Caravan and Honda Odyssey come with front-wheel drive only, and while that's acceptable in challenging weather, you'll want AWD for the really rough stuff. AWD is available on the Sienna LE, XLE and Limited for around $2,000 over the base price, meaning that AWD-equipped Sienna models start at around $34,900 with shipping. If you're in need of a family hauler to get you through challenging weather, the Sienna is worth a spot on your shopping list.