Top Cars
6 Cars You Can Get With Apple CarPlay Right Now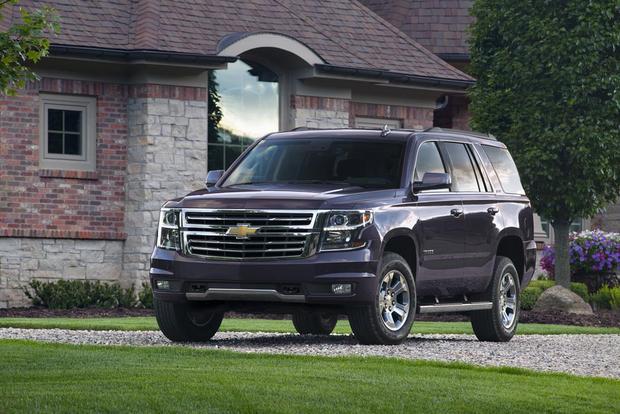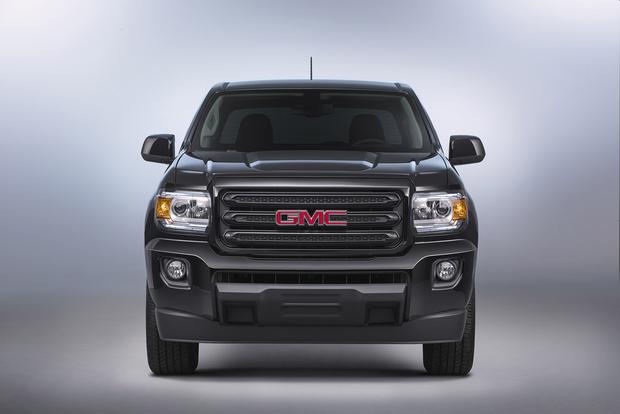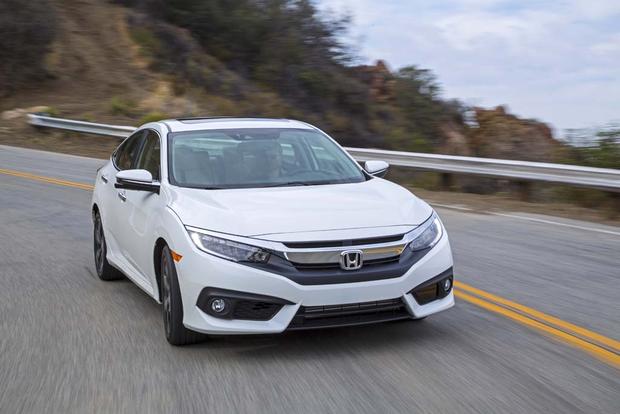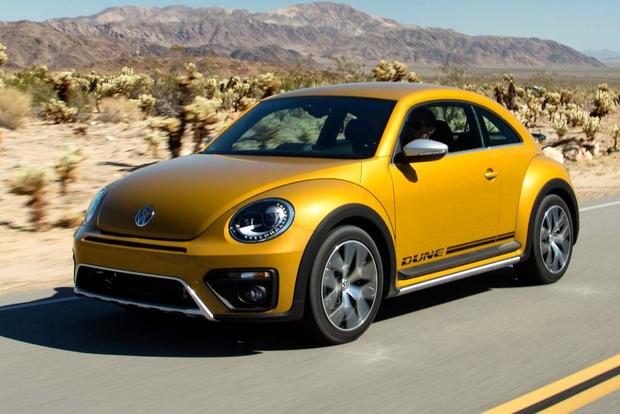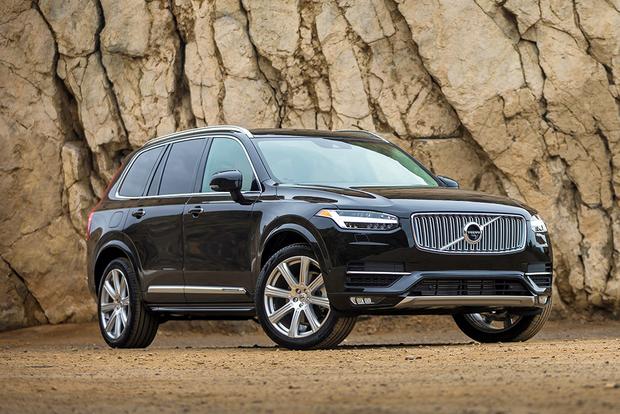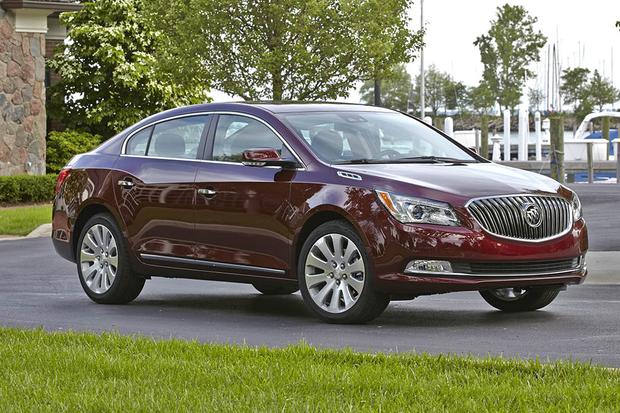 In the world of in-car connectivity, Apple CarPlay is the next big thing. Even more accurately, it's the soon-to-be universal standard in vehicle infotainment (along with its Google-developed counterpart, Android Auto). In the simplest terms, CarPlay is a system that enables drivers to seamlessly connect their iPhones to their vehicle's infotainment/telematics system. Utilizing Siri, Apple's ever-present virtual assistant, CarPlay turns your car's head unit into a fully integrated smartphone controller and display that accesses functions such as calling, messaging, music, Internet, navigation and a potentially unlimited host of apps. As CarPlay continues to expand rapidly throughout the industry, it is currently offered on around 100 new models from over 20 different auto brands. Here are six popular models from six different segments that offer CarPlay right now.
2016 Buick LaCrosse
The LaCrosse is a large sedan known for its plush cabin, premium ride quality and sporty appearance. With a focus on driver and passenger comfort, the LaCrosse offers an impressive list of optional amenities and tech features such as an enhanced IntelliLink infotainment system. On the road, it benefits from a strong V6 engine and an available all-wheel-drive system, a true asset in colder climates. The car's only real complaint is its relative lack of cargo room. CarPlay is standard on every trim level, starting with the base LaCrosse, which has an MSRP of $31,990.
Find a Buick LaCrosse for sale
2016 Chevrolet Tahoe
The Chevrolet Tahoe is a perennial favorite in the large-SUV class. With its traditional truck-based platform, the Tahoe can do it all, from towing a boat to hauling a family of nine. On the flip side, you get a harsher ride than a lot of the car-based crossovers on the market. And as big as the Tahoe is, there isn't as much cargo space as one would think. Still, the Tahoe's quiet on-road demeanor and upscale interior are big pluses in the people-moving department. With new driver-assistance systems to enhance safety and lots of tech features, such as hot spot capability and Chevrolet MyLink, the Tahoe is better than ever. CarPlay is standard across the entire Tahoe range, starting with the base rear-wheel-drive LS trim at $48,690. You can also get Apple CarPlay on many other Chevy models, including the 2016 Chevrolet Malibu.
Find a Chevrolet Tahoe for sale
2016 GMC Canyon
The GMC Canyon is the kind of truck with which you can haul a payload, tow a trailer and play in the mud on weekends -- and then drive to your city office job Monday through Friday (just make sure you wash it first). This midsize pickup blends rugged character with a refined on-road personality. The ride is compliant, the handling is responsive, and the engines are strong, especially the efficient diesel powerplant. Inside the well-crafted cab, you'll find lots of tech features, including the available IntelliLink infotainment system. CarPlay becomes available on crew-cab models, which start at $26,630.
2016 Honda Civic
For 2016, the Honda Civic has been completely redesigned. With a much more aggressive personality than ever, Honda's quintessential compact sedan brings a more intrepid exterior design and a new turbocharged engine offering under the hood. Driving dynamics have also been enhanced for a more engaging on-road experience. The Civic's forward design affords it a very roomy interior with a focus on connectivity and safety. Overall, the Civic is the complete compact package, combining style, efficiency, practicality and technology. CarPlay becomes available at the EX trim, priced at $21,040.
2016 Volkswagen Beetle
As one of the most recognizable silhouettes in the history of the automotive industry, the VW Beetle is nostalgia and fun all rolled into one. As both a coupe or a convertible, the latest iteration of the Beetle retains the design DNA of its ancestors while delivering the right dose of modern content and technology, including the new VW Car-Net App-Connect system (a mouthful, indeed). Now add in a couple of spirited turbocharged engines and a pretty good sized trunk for a small car, and you end up with a very well-rounded offering. CarPlay becomes available with the midrange Beetle 1.8T SE at $22,170.
Find a Volkswagen Beetle for sale
2016 Volvo XC90
Completely redesigned for 2016, the Volvo XC90 has decidedly moved up into the luxury utility space with its newly sculpted styling, a plush and refined interior, and all the latest in safety technology. It also offers lots of passenger room across all three rows and plenty of cargo space for family trips. On the road, the XC90 handles with confidence, but the ride feels a little rigid compared to other offerings in this segment. Powertrains are strong and efficient, and there's even an available hybrid model. The Volvo starts at $43,950, and Carplay comes standard across all trim levels.