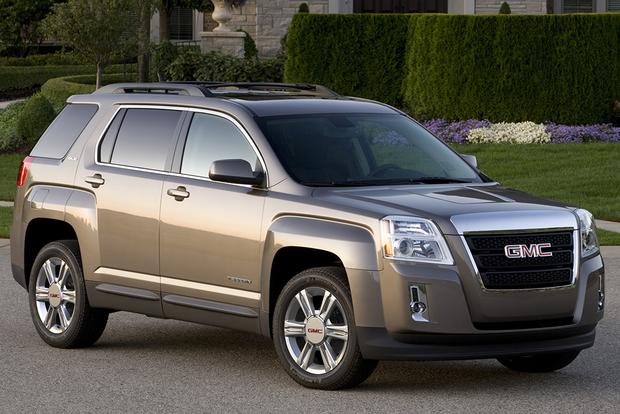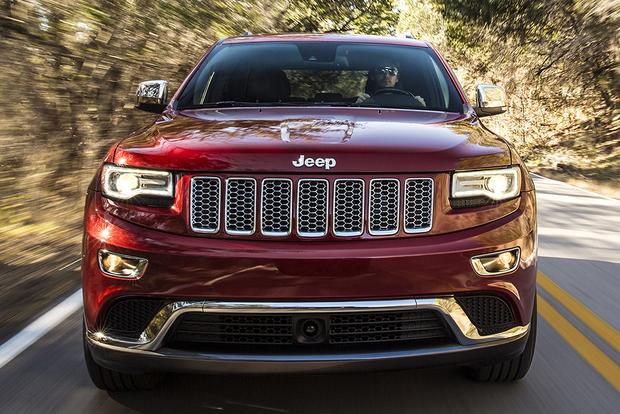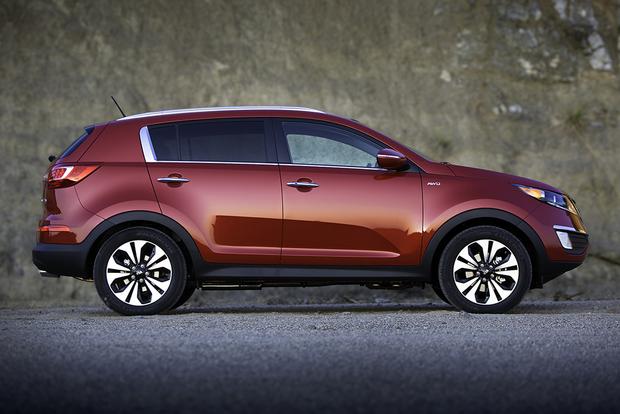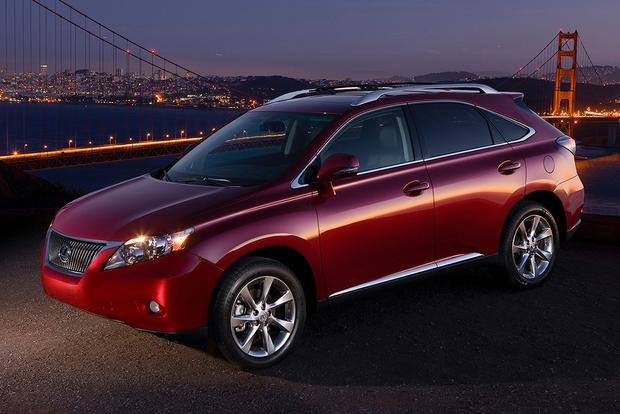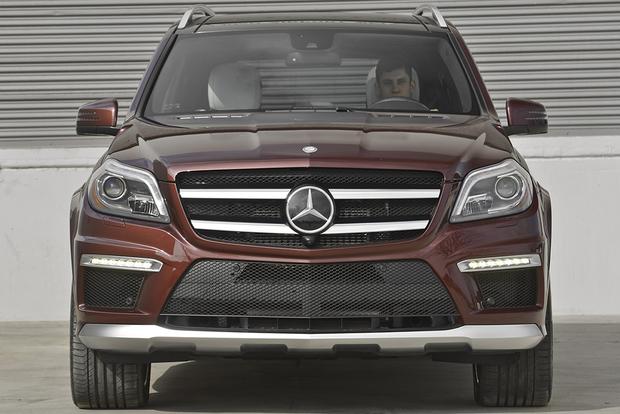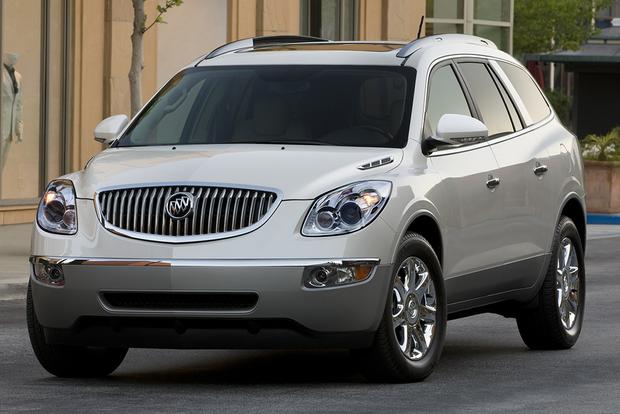 If you're looking for a new SUV, you may instead want to consider a certified pre-owned (CPO) model. That way, you'll get a full manufacturer-backed warranty without the premium pricing associated with buying a totally new vehicle. Best of all, many CPO vehicles offer the same styling as brand-new models, but at much lower prices. To prove our point, we've rounded up six of our favorite certified pre-owned SUVs that still look brand new, touting the latest styling at a sharp discount.
Buick Enclave
Although the luxurious Buick Enclave received a face-lift for the 2013 model year, the popular 3-row SUV hasn't been fully redesigned since originally going on sale for the 2008 model year. Just about any certified pre-owned Enclave combines up-to-date styling with far lower prices than new models. In fact, CPO 2010 models are easy to find on AutoTrader for around $24,000. That's a far cry from new prices, which can range from $40,000 to $50,000 and up. Despite the huge discount, you'll still get roughly the same luxurious interior and the same muscular 3.6-liter V6 powerplant.
GMC Terrain
Originally on sale for the 2010 model year, GMC's small-to-midsize Terrain offers bold, memorable styling that hasn't been adjusted since the SUV first went on sale. The result is that certified pre-owned 2010 Terrain models look exactly like new ones while offering a sharp discount. A CPO 2010 Terrain is easily available for around $19,000, compared to $28,000 or more for a new model. Best of all, 2010 Terrain models boast a surprisingly long list of available equipment, including a power liftgate, rear parking sensors and leather upholstery.
Jeep Grand Cherokee
While the current Jeep Grand Cherokee received a minor update for 2014, the SUV has held the same basic look since 2011. That's good news for drivers interested in getting a new-looking Grand Cherokee without paying new prices. In fact, it's easy to find a certified pre-owned 2011 Grand Cherokee on AutoTrader for around $26,000, which is a huge discount compared to a new model. Don't worry about missing out on modern gadgets. The 2011 Grand Cherokee offers many of these conveniences, such as real-time traffic, a remote ignition and ventilated seats.
Find a Jeep Grand Cherokee for sale
Kia Sportage
Fully redesigned for 2011, the Kia Sportage is a popular compact crossover that boasts handsome styling and good gas mileage. We also love the 2011 Sportage's impressive levels of available equipment, with such offerings as 18-inch alloy wheels, keyless ignition and entry and a panoramic sunroof. Best of all, the 2011 Sportage looks just like today's model, so no one will notice if you choose a CPO example (currently available for around $19,500 on AutoTrader) instead of a more expensive new one.
Lexus RX
Although it's scheduled to be overhauled soon, the Lexus RX has carried on with the same basic look since its last full redesign in 2010. Many certified pre-owned RX models still look new, including some that are up to 5 years old. While that may seem a bit dated, Lexus offers one of the best certified pre-owned warranties in the business while also making some of the most reliable cars on the market. We wouldn't think twice about a 2010 RX with a CPO warranty, especially since they're easily available for around $29,500, which is a big break compared to a new model.
Mercedes-Benz GL-Class
Despite a face-lift for the 2013 model year, the full-size Mercedes-Benz GL-Class luxury SUV looks largely the same as it always did. That's good news for shoppers interested in used SUVs with new styling, especially considering that a 2010 model with a CPO warranty can be found for under $38,000 on AutoTrader. That's a big difference compared to new prices, which start in the $65,000 range. And while a 2010 GL-Class won't offer all the same high-end amenities as a new model, it still boasts such available features as dual-zone automatic climate control, a backup camera, a navigation system and keyless ignition with push-button starting.