Top Cars
6 Family Cars Dad Won't Mind Being Seen In This Father's Day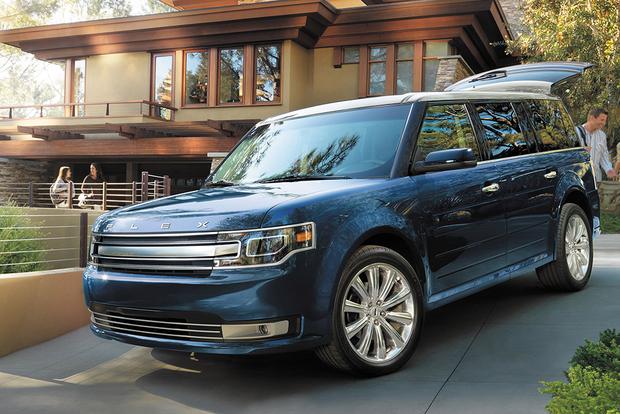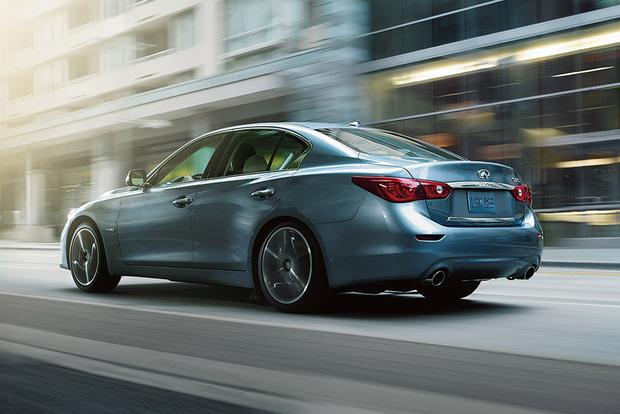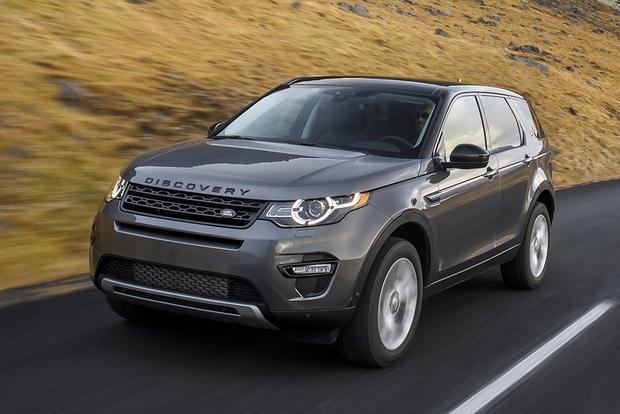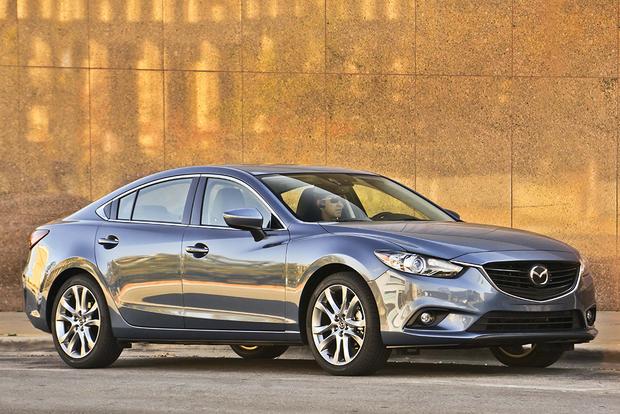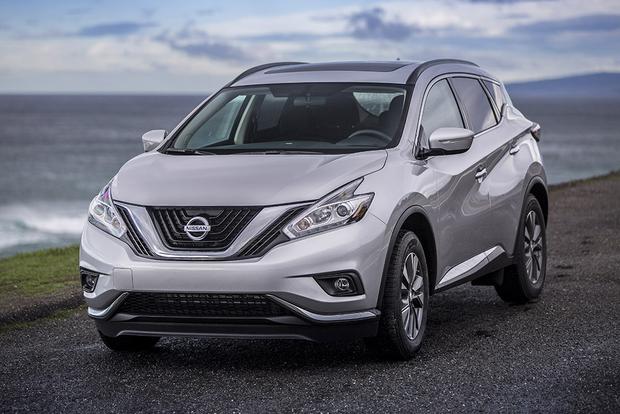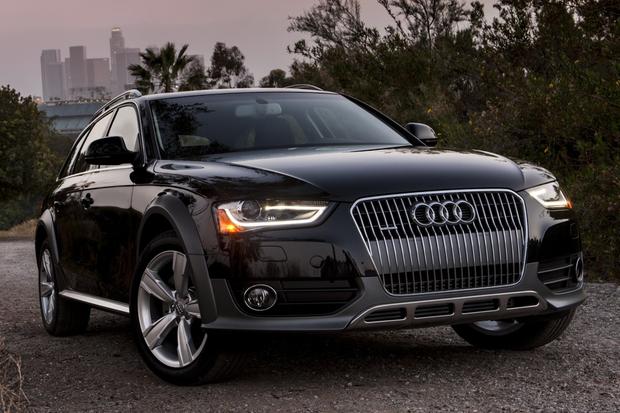 If Dad is tired of driving around in a boring old family car that looks like everything else on the road, we have the antidote. We've listed six new family cars that break the mold, offering family-friendly convenience without the usual dull look of a typical family car. If Dad is looking for a unique new family hauler this Father's Day, we suspect he'll be happy with any of the choices on our list.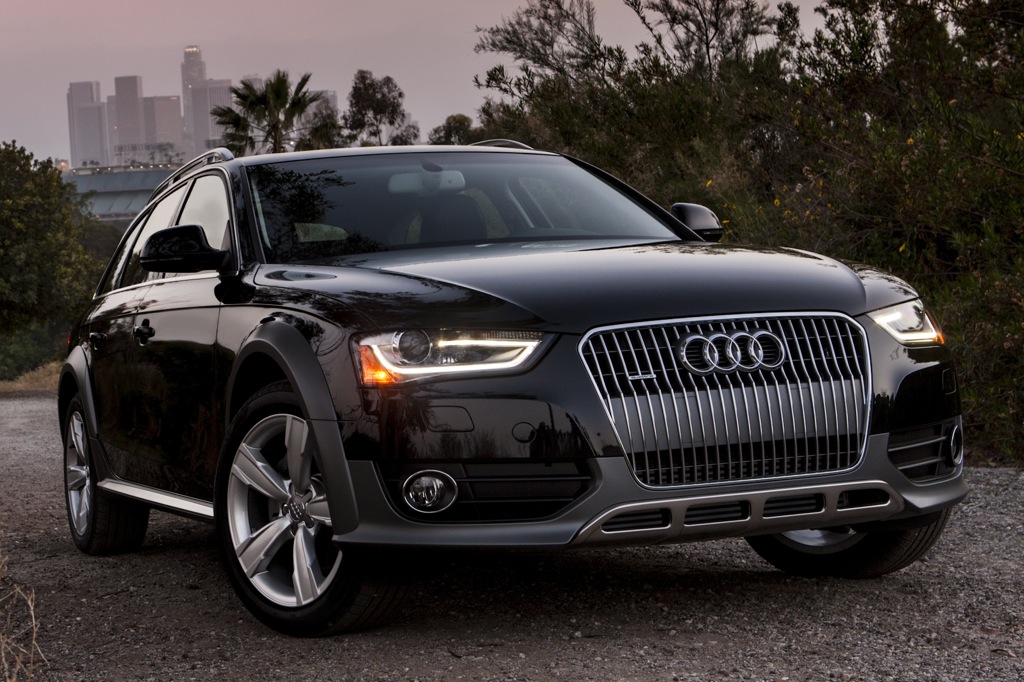 Audi allroad
If Dad has to get a wagon, the Audi allroad is probably the coolest one on the market. One reason is obvious: It's not your typical boring, family-hauling station wagon, but rather a modern Audi with a high-quality interior and a lot of upscale features. It also boasts a turbocharged engine for Dad's driving pleasure, and there's even standard all-wheel drive for fathers who live in cold-weather climates. The allroad's only real problem is pricing, as new models start around $43,000 with shipping. Drivers looking to take advantage of Audi's excellent certified pre-owned warranty, however, can easily find a model in the low- to mid-$30,000 range on Autotrader.

Ford Flex
Few modern family cars are as exciting as the Ford Flex. On paper, however, it may not seem very cool. The Flex offers 3-row seating, V6 power and a lot of safety features. But take a look at a Flex in person and you'll immediately see what we mean. The crossover's boxy styling is unlike anything else on the road, and while it's certainly a love-it-or-hate-it look, we happen to love it. There are other standout benefits to the Flex as well, including a wide range of available modern technology that includes advanced features such as adaptive cruise control, a power tilt-telescopic steering column and even an automated parallel-parking system. Oh, and there's also a 365-horsepower turbocharged V6 for dads who want big power. Do you like what you hear? The Flex starts around $30,000 with shipping.
Infiniti Q50
The Infiniti Q50 is the antidote for the traditional family sedan. Offering bolder styling than most normal midsize models, the Q50 is certainly a standout -- and that's before you climb behind the wheel. Get in the driver's seat, and you'll notice a well-designed cabin, a lot of modern technology and our favorite feature: a 328-hp 3.7-liter V6 that will blow past your typical family sedan on the highway on-ramp. At nearly $38,000 with shipping, however, many responsible dads may dismiss the Q50 as being too expensive. If that's the case, we suggest a certified pre-owned model or even a certified pre-owned version of the Q50's Infiniti G37 predecessor.
Land Rover Discovery Sport
The Land Rover Discovery Sport is a handsome new crossover that seems to set itself apart from other entry-level luxury models. Standard all-wheel drive is one reason why, and we also like the impressive off-road capabilities, which largely stem from Land Rover's excellent Terrain Response system. We also like the Discovery Sport's modern styling, its upscale interior and its available 3-row seating, which is something no other entry-level luxury crossover offers. In other words, by buying a Discovery Sport, Dad can combine "family car" and "cool." And as Land Rovers go, the Discovery Sport isn't as expensive as you might expect: It starts around $38,000 with shipping before you add options.
Find a Land Rover Discovery Sport
Mazda6
Although Dad might dismiss the usual midsize sedan for its traditionally boring appeal, there's nothing traditional or usual about the Mazda6. That's partially due to its gorgeous exterior styling, which manages to make the Mazda6 look more like a sporty coupe than a staid family transporter. We especially love the sedan in Mazda's handsome optional Soul Red exterior color. But it's not just the styling that sets apart the Mazda6: We also love its long list of available technology, which includes items such as adaptive cruise control and automatic braking. We also enjoy its crisp handling, which is probably the best of any modern midsize sedan. The best part? The Mazda6 starts at a highly reasonable $22,000 with shipping.
Nissan Murano
If Dad wants a family crossover that stands out from the pack, the latest Nissan Murano might just be the best way to do it. On paper, the Murano offers everything you'll want from a midsize crossover: a lot of safety features, a smooth ride and a roomy, comfortable interior. There's also optional all-wheel drive and a reasonable starting price of around $30,500 with shipping. But inside and out, the Murano distinguishes itself with unusual styling that we really like. It also has some of today's top high-tech features and gadgets, including adaptive cruise control, a panoramic sunroof and an automatic braking system. Think of it as the family crossover that isn't just for families.