Top Cars
6 Family Cars That Don't Look Boring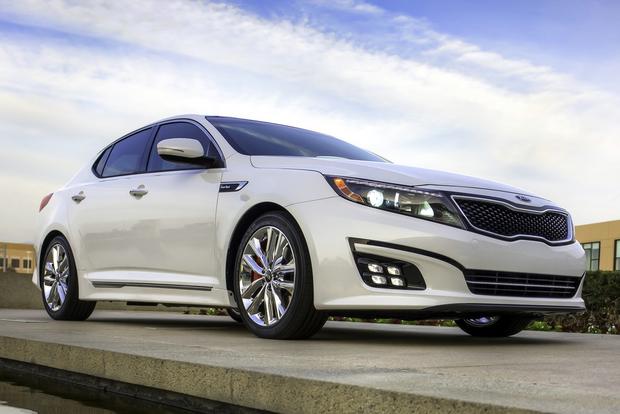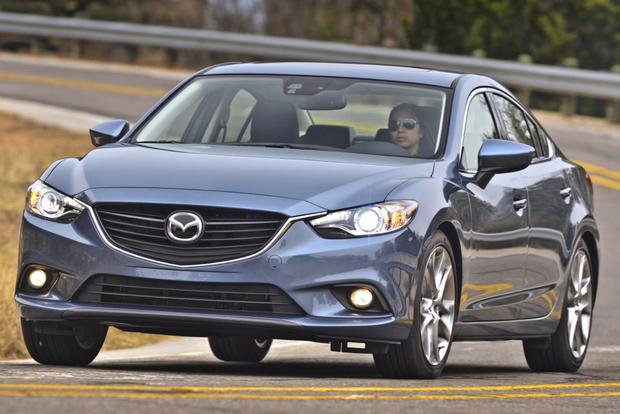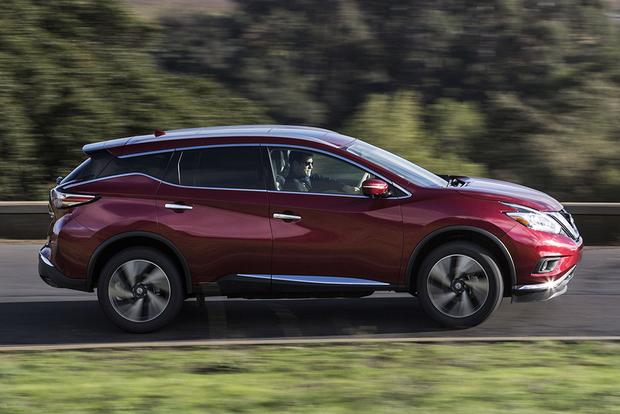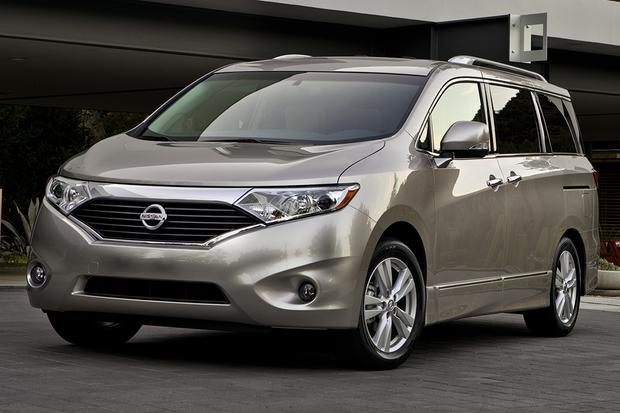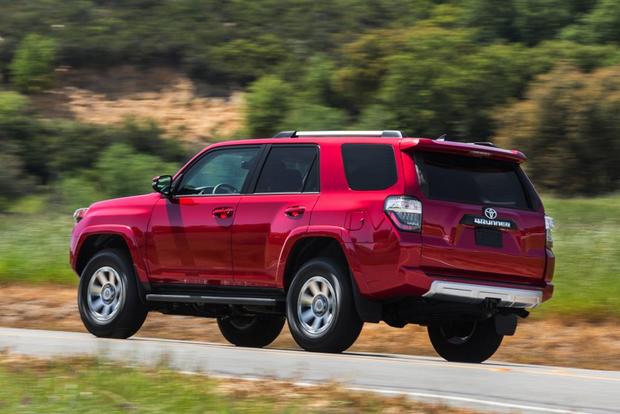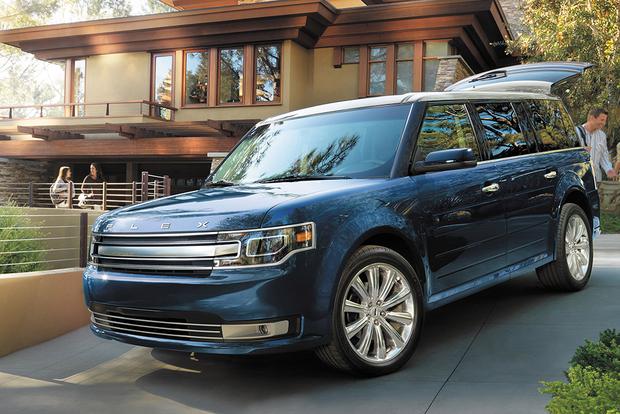 If you're interested in a new family car, you might be dismayed about the prospect of getting a cookie-cutter sedan or SUV that looks like everything else on the road -- but don't be. Even in today's world of increasingly similar cars and trucks, there are a few family cars on the market that manage to combine head-turning styling with family-car functionality. To prove our point, we've listed six of our favorite new family vehicles that don't look boring.
Ford Flex
We find it hard to believe there's anyone out there who would consider the Ford Flex boring. On the contrary, it's one of the most boldly styled family vehicles on the market, combining a box-on-wheels look with a few retro design details for an overall style that many people love. It's also an excellent family car: Pricing starts at a reasonable $30,000 with shipping, and available equipment ranges from high-end luxury features such as a power lift gate and an 8-inch touchscreen with Ford's MyFord Touch infotainment system to safety items such as rear cross-traffic alert and inflatable seat belts.
Kia Optima
Who says a family sedan has to be boring? Not Kia, as its midsize Optima is one of the most handsome midsize sedans on the market. In addition to expensive-looking lines and a handsome overall profile, the Optima boasts a wide range of available features and even a choice between conventional gasoline, fuel-efficient hybrid and high-performance turbocharged powerplants. Pricing starts at a reasonable $22,800, and we think now is an excellent time to go shopping for an Optima because the sedan will soon be replaced with an all-new model.
Mazda6
The latest Mazda6 is one of our favorite family cars for a wide variety of reasons, including its handsome styling. Featuring flowing, sports-car-like lines on the outside, the Mazda6 looks like a coupe and will have you turning your head to admire your car after you've parked it -- even if you know the interior is filled with family-car staples such as food crumbs and car seats. We also like several other aspects of the Mazda6, including its reasonable pricing (it starts at $22,500), excellent technology and stellar fuel economy, which reaches as high as 28 miles per gallon in the city and 40 mpg on the highway when properly equipped.
Nissan Murano
Few vehicles on the road look like the Nissan Murano. For some shoppers who don't like its polarizing styling, that's a good thing. For drivers who appreciate a family SUV that stands out from the crowd, the Murano's styling is a welcome change from the norm. Whatever your opinion, you have to appreciate the Murano's excellent traits. Starting at a reasonable $30,500, the Murano includes a powerful V6 engine, fuel economy that reaches as high as 21 mpg city/28 mpg hwy, alloy wheels, dual-zone automatic climate control, a 7-in touchscreen, a backup camera and an infotainment system with smartphone-app integration. Our only complaint: We wish the Murano offered third-row seating -- or we wish Nissan's larger Pathfinder touted slightly more unique styling.
Nissan Quest
If you've considered your options and decided you absolutely must get a minivan, the Nissan Quest is the one for drivers who want a lot of space and bold styling. Although the Quest doesn't quite boast the same level of technology as its Toyota Sienna and Honda Odyssey rivals, it touts an exciting design, an excellent driving experience and reasonable pricing that starts around $27,500 with shipping. We like the Quest, and we think minivan shoppers who want something a little different from the norm will like the Quest, too.
Toyota 4Runner
If you're starting a family but don't want to surrender your childhood dream of driving an off-roader, the Toyota 4Runner is a good solution. Interior room is excellent, reliability is impressive and it's hard to think of a more boldly styled family SUV than the 4Runner, thanks to its in-your-face grille and notable ground clearance. Pricing is high, as a fairly basic 4Runner starts around $34,200 with shipping. The 4Runner's resale value is strong, however, so you'll be able to recoup more of what you pay than you would with most vehicles. No, the 4Runner isn't as smooth on the road as most of its car-based rivals, and it doesn't have all the latest safety tech. But every time you walk up to your 4Runner, we suspect that you'll be happy you didn't settle for a run-of-the-mill family vehicle.