Top Cars
6 Family Cars That Stand Out From the Pack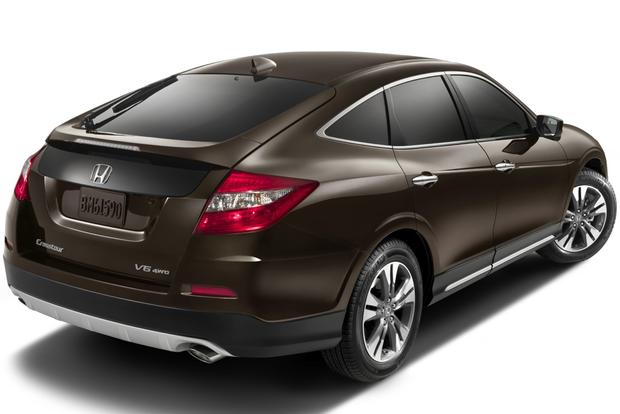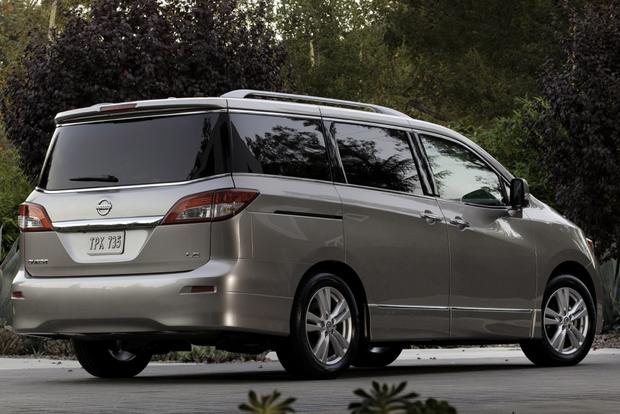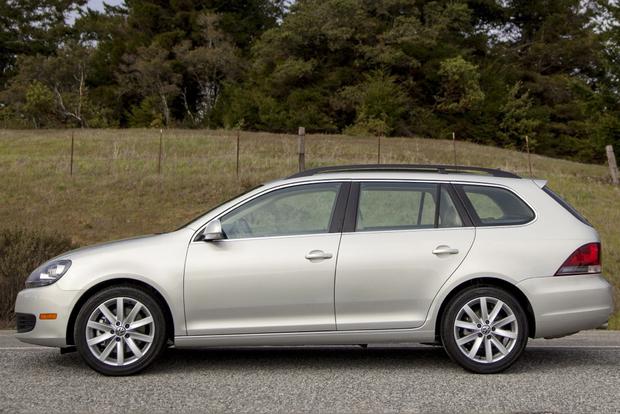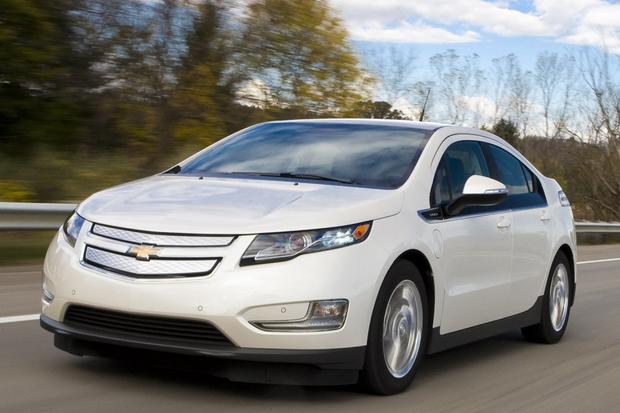 You don't need to blend in on the road just because you have a family. We've put together a list of excellent family cars that stand out from the crowd by featuring unique styling, offering cool features or taking a different approach on the popular family car image. While some cars emphasize glamour and style, others prioritize fuel efficiency -- but each one offers a different take on the traditional family car than you're probably accustomed to.
Chevrolet Volt
The Chevrolet Volt is a plug-in hybrid hatchback that combines eco-friendly driving with enough room for the whole family. Priced from about $35,000 with shipping (before state and local tax rebates, which can be significant), the 4-seat Volt offers enough legroom for most young passengers and enough cargo room for their gear. Of course, we're most impressed by the Volt's excellent gas mileage, which includes a fully electric range of around 40 miles before the range-extending gasoline engine kicks in. In addition, the Volt offers futuristic styling and capacitive touch controls to liven up the traditionally dull world of modern family cars.
Find a Chevrolet Volt for sale
Ford Flex
Think of the Ford Flex as the antidote to traditionally styled minivans and SUVs. Priced from around $30,000 with shipping, the Flex offers unusual eye-catching styling that somehow manages to make its boxy shape look cool. While the standard V6 is powerful enough to move the 3-row crossover, the Flex's best attribute is its optional powerplant: an EcoBoost V6 that touts 355 horsepower and brings the Flex to 60 miles per hour in about 6 seconds. If that's not enough to raise your eyebrows, you might be wooed by the Flex's impressive list of available features, which includes a huge panoramic sunroof and an interior refrigerator.
Honda Crosstour
Think of the Honda Crosstour as a boldly styled crossover version of the Honda Accord, and you wouldn't be too far off. Priced from just over $28,000 with shipping, the Crosstour features nearly everything we like about the Accord -- including a dependable drivetrain, lots of equipment and room for the whole family. It also adds eye-catching styling (for better or worse), along with available all-wheel drive and a cargo area that can carry a lot more than the Accord's trunk can. Love it or hate it; the Crosstour is a unique family car with a unique look.
Find a Honda Crosstour for sale
Jeep Grand Cherokee SRT
The Jeep Grand Cherokee SRT has one big drawback: price. It starts at $65,200 with shipping, making it the most expensive Jeep model in the lineup. If that strikes you as a little pricey for a Jeep, it is -- but the Grand Cherokee SRT isn't a usual Jeep. Instead, it features a monstrous 470-hp 6.4-liter V8 that helps to propel the SUV to 60 mph in just 4.5 seconds. It also features sport-tuned suspension, aggressive styling and high-performance Brembo brakes. Inside, it still has everything you'd want from a family car, including a comfortable interior, an easy-to-use infotainment system and a roomy rear seat and cargo area.
Find a Jeep Grand Cherokee for sale
Nissan Quest
Although the minivan world may seem a little dull, the Nissan Quest does its best to liven things up a bit. This is mainly done with a unique look, both inside and out, that gives the van a totally different appearance than more popular rivals such as the Honda Odyssey and Toyota Sienna. While the Quest's styling may help distinguish it from other cars on the road, its long list of features will make every parent happy. It touts an available 13-speaker surround-sound system, automatic headlights, xenon headlights, a blind spot monitoring system and an excellent top-down camera system that offers a 360-degree view for parking. Best of all, the Quest starts around $27,000 with shipping, though you'll have to pay extra in order to add most of the gadgets.
Volkswagen Jetta TDI SportWagen
Just about everyone who spends time behind the wheel of Volkswagen's fuel-efficient Jetta TDI SportWagen walks away impressed. That includes us: We like the cargo capacity, the surprisingly large interior, and best of all, the gas mileage, which reaches as high as 30 miles per gallon in the city and 42 mpg on the highway. Pricing is also fairly reasonable, starting around $27,000 with shipping for a base-level model with a backup camera, alloy wheels and a power sunroof. Most importantly, it isn't an SUV, and it isn't a hybrid, proving that you don't need to stick to the usual choices for a fuel-efficient family vehicle.