Top Cars
6 Fuel Efficient Cars You Can Only Buy on the West Coast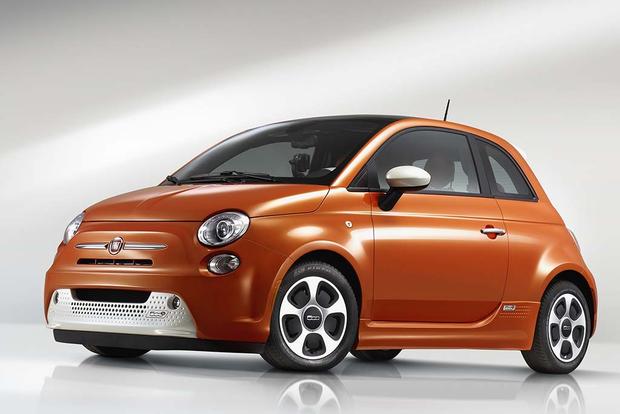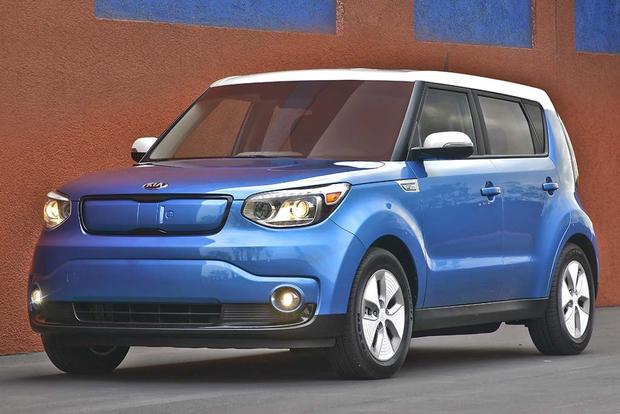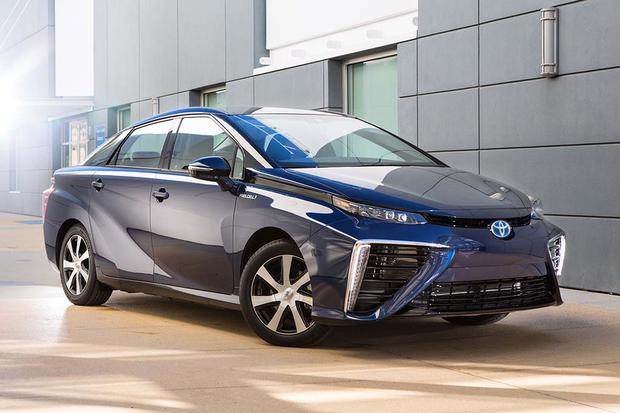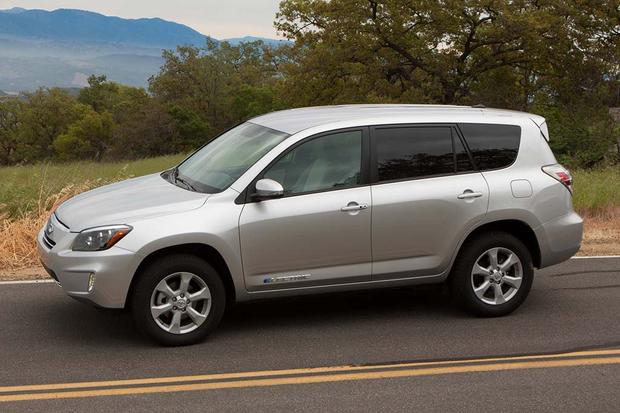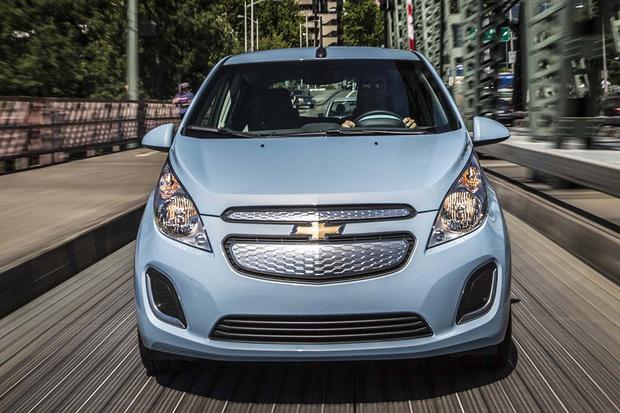 If you're in the market for an efficient new vehicle, you have a lot more options if you're on the West Coast. Sales of many fuel efficient cars (specifically, electric vehicles) are entirely limited to California or, in some cases, California and Oregon, thanks to local laws designed to reduce air pollution. Indeed, while the rest of us miss out, West Coasters can enjoy these six ultra-efficient new electric- and hydrogen-powered models.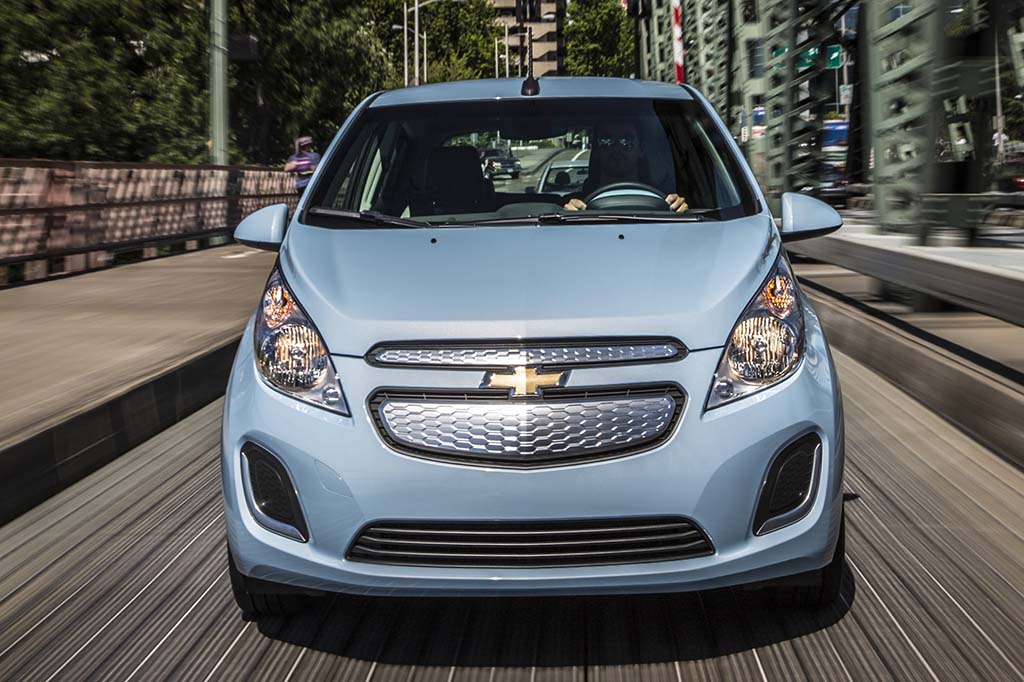 Chevrolet Spark EV
The Chevrolet Spark EV is a 5-door, fully electric hatchback based on the tiny Chevrolet Spark and sold only in California and Oregon. We wish it were available all over, though, because there's a lot to like about the Spark EV. In addition to reasonable pricing that starts around $26,000 with shipping before tax incentives and rebates, the Spark offers an impressive 82-mile range, seating for four and a surprisingly strong powertrain with 140 horsepower and 327 lb-ft of torque. The Spark EV also offers an optional quick charger that can charge the battery to 80 percent of its capacity in just 20 minutes.
Find a Chevrolet Spark for sale
FIAT 500e
The FIAT 500e is the electric car we most wish to see nationwide. It combines typical eye-catching FIAT styling with an impressive driving experience that includes the 500's characteristic sharp handling and a surprisingly quick 0-to-60 time. The 500e also boasts an impressive 87-mile fully electric range and a 4-hour charge time with a standard charger. Icing on the cake is the 500e's reasonable base price of around $32,500 before shipping and tax incentives, though that figure is only available to customers in California and Oregon.
Hyundai Tucson Fuel Cell
The Hyundai Tucson Fuel Cell is a hydrogen-powered small crossover only offered in Southern California. Based on the outgoing Tucson design, the Tucson Fuel Cell touts zero emissions, a 265-mile driving range and a refueling time roughly equivalent to a gasoline-powered car. The only obvious drawback is a lack of hydrogen refueling stations, as there are only a handful in the United States -- nearly all of which are located in Southern California. If you're interested, the Tucson Fuel Cell is available for lease only at a starting price of $499 per month for 36 months after $2,999 down at lease signing.
Find a Hyundai Tucson for sale
Kia Soul EV
The Kia Soul EV is exactly what it sounds like: an all-electric version of the standard Kia Soul hatchback, which we like for its unique styling and impressive practicality. The EV version retains most of this impressive practicality but tacks on an excellent 93-mile fully electric range, which is rare for a larger 5-door hatchback and lengthier than rivals such as the Ford Focus Electric and Volkswagen e-Golf. Soul EV models also boast some unique styling cues that help them stand out beyond a regular Soul. Finally, the Soul EV is also fairly reasonably priced, with a starting MSRP of around $32,900 before federal tax credits. The only problem? It's only offered in California, Hawaii, Oregon, Washington, Texas and a few select dealerships in the Northeast.
Toyota Mirai
The Toyota Mirai is a 4-door sedan that offers unusual styling and a futuristic hydrogen powertrain. Designed to rival the soon-to-be-updated Honda FCX Clarity, the Mirai boasts zero emissions, quick refueling times and an impressive range of over 500 miles -- among the best of today's crop of fuel efficient cars. Despite the Mirai's otherworldly styling and innovative powertrain, it's on sale now, though it's only offered in California, home to the vast majority of America's hydrogen refueling stations, and its list price is a steep $57,500. Fortunately, shoppers interested in leasing a Mirai can get a better deal: Payments start from $499 per month for 36 months after $3,649 down at lease signing.
Toyota RAV4 EV
Although the fully electric Toyota RAV4 EV is no longer on sale, new models may still be available at dealers, and lightly used ones are easy to find. We like the RAV4 EV because it has the distinction of being one of the few fully electric SUVs and touts an excellent 103-mile range, which places it ahead of most rivals. It also offers traditional SUV benefits, such as a practical interior and a lot of cargo room. And while its $50,000 base price is certainly steep, that figure can be lessened with tax incentives from the federal government and the state of California -- the only market where it was offered.