Top Cars
6 Fuel-Efficient New Cars That Don't Require a Compromise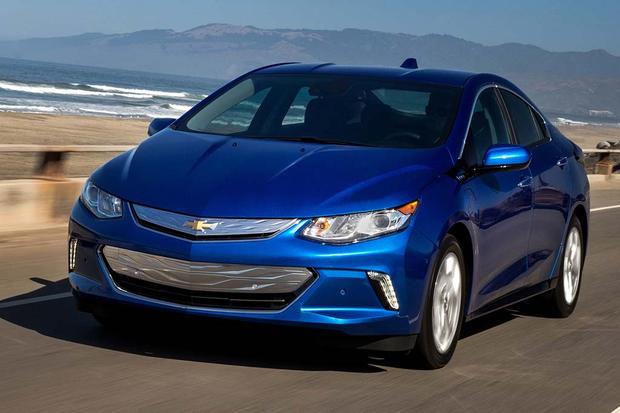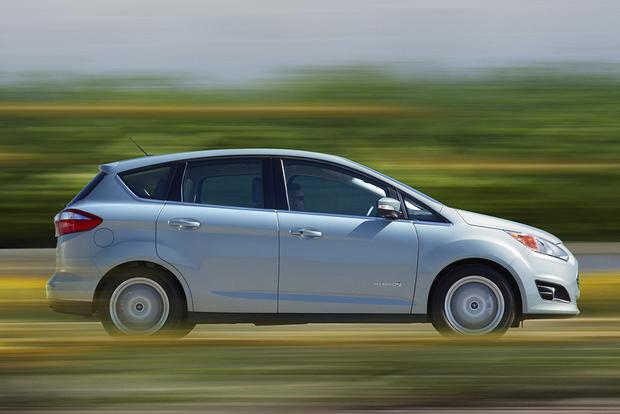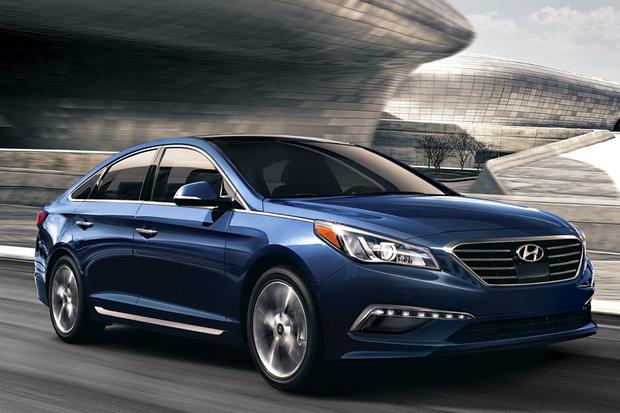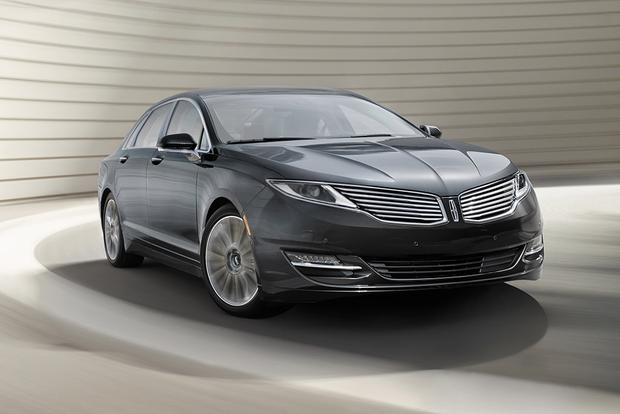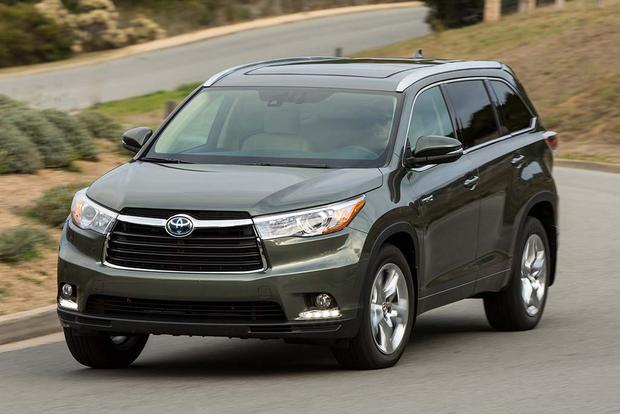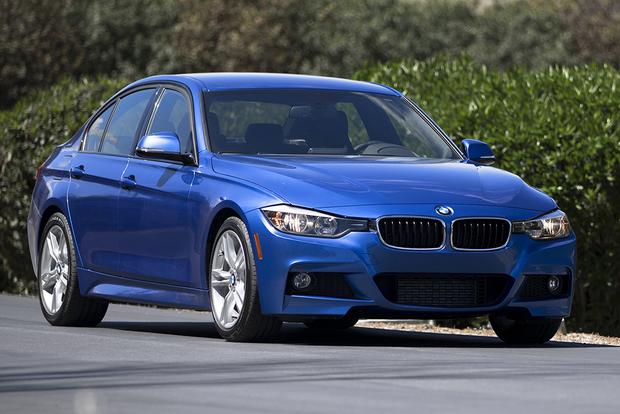 Although virtually every driver would love better gas mileage, many of us aren't willing to make the compromises typically associated with highly efficient vehicles. After all, drivers considering fuel-efficient new cars often realize that having excellent fuel economy usually involves a trade-off with performance, interior space, equipment or all three. Are there any fuel-efficient cars on the market that don't require a compromise? We think so, and we've rounded up six new models to prove our point.
BMW 328d
If you're interested in a fuel-efficient vehicle with a sporty or luxurious flair, the BMW 328d might just be the car for you. Priced only $1,500 higher than a gas-powered 328i (with a starting price of around $40,800), the 328d makes no compromises compared to a typical 3 Series. While it's down about 60 horsepower to the 328i, torque is up by 35 lb-ft, resulting in a similar acceleration time compared to its gas-powered stablemate. Fuel economy makes a huge leap from the 328i's 27 miles per gallon combined to a hybridlike 36 mpg overall. The best part? The 328d is offered with rear-wheel drive or all-wheel drive, and it comes in sedan or wagon body styles, which means you have access to about the same lineup you would if you chose a gas-powered 3 Series.
Chevrolet Volt
In the past, choosing a Chevrolet Volt meant making a compromise, largely due to its expensive entry price, its 4-passenger seating and its reduced cargo area size. With the latest 2016 Volt, that's no longer the case. Not only does the new Volt now offer five seats and a larger cargo area than its predecessor, it touts a reasonable starting price of around $34,000 with shipping or more like $26,500 after federal tax rebates. Best of all, the latest Volt offers more equipment than the outgoing model and an Environmental Protection Agency-rated 53-mile all-electric range, a huge boost over the previous version.
Find a Chevrolet Volt for sale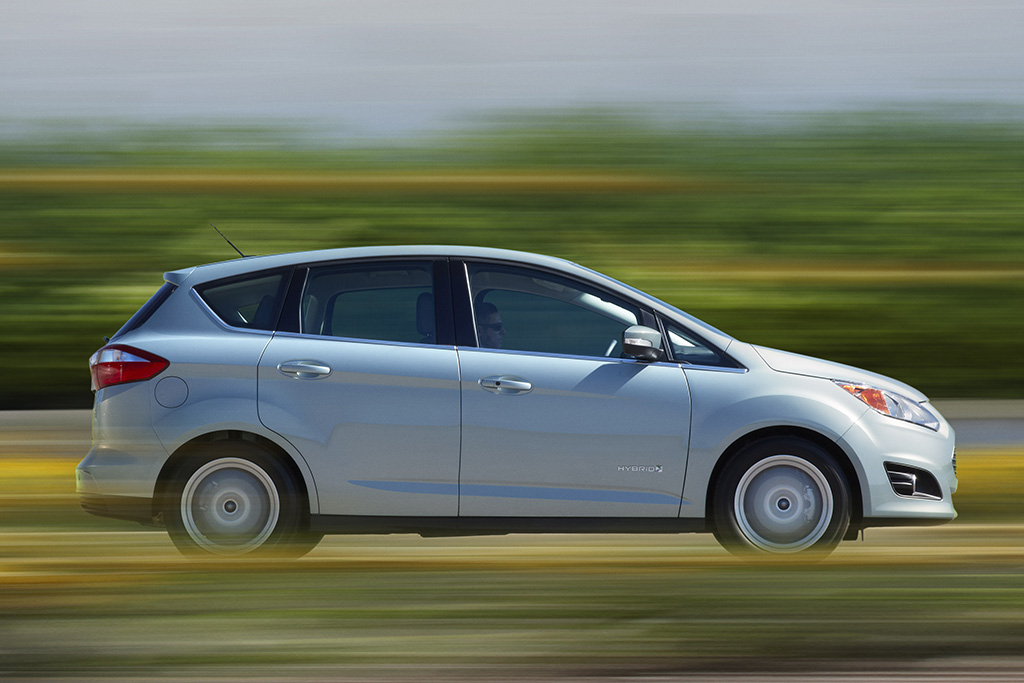 Ford C-MAX
Although we appreciate the Toyota Prius's excellent fuel economy, there's no doubt you're making a huge performance compromise for it. The Prius only offers 98 gas-powered hp and 134 hp of combined electric and gasoline power, leading to a 0-to-60 time of around 10 seconds or more. The antidote is the Ford C-MAX, which is also a 5-door hatchback offered in hybrid or plug-in hybrid variants. While the C-MAX bears some resemblance to the Prius on paper, its performance is substantially better. The hatchback touts 188 hp and a quicker 0-to-60 time of around 8 seconds or less. While fuel economy isn't as strong as the Prius's numbers, the C-MAX is still no slouch at 42 mpg in the city and 37 mpg on the highway. If you're interested, you don't have to make a compromise on the price, as the C-MAX starts at a reasonable $25,000 with shipping.
Hyundai Sonata Eco
While we like hybrid-powered midsize sedans for their excellent combination of practicality and fuel economy, they're often far more expensive than their gas-powered stablemates. The compromise is the Hyundai Sonata Eco, which offers excellent fuel economy of 28 mpg city/38 mpg hwy without a substantially higher price tag, as the Sonata Eco starts at just $24,500 with shipping. The secret? The Sonata Eco doesn't use expensive hybrid technology, but rather just a small 4-cylinder with a turbocharger. The result is similar performance to standard models, along with a noticeable and welcome improvement in fuel economy.
Find a Hyundai Sonata for sale
Lincoln MKZ Hybrid
Few luxury hybrids offer as much of a no-compromise proposition as the Lincoln MKZ Hybrid. We say that because the MKZ Hybrid is actually the same cost as the gas-powered MKZ, with prices starting around $36,000 with shipping for either one. While the MKZ Hybrid's 188-hp hybrid 4-cylinder won't quite offer the performance of the standard model's 240-hp engine, it isn't exactly slow. More importantly, it touts impressive fuel economy, boasting 41 mpg city/40 mpg hwy. While luxury hybrids don't sell as fast as mainstream models, the MKZ should be on the list of any shopper interested in new cars that combine an upscale cabin and high-end materials with fuel-efficient hybrid technology.
Toyota Highlander Hybrid
When it comes to the Highlander Hybrid, you might think its price (around $48,000 with shipping) is quite a compromise, but we don't think that's true once you consider its equipment levels. Even the base-level Highlander Hybrid comes standard with a power sunroof, tri-zone automatic climate control, an 8-inch touchscreen with a navigation system and smartphone app integration, dual power front seats, leather upholstery and safety features, like rear cross-traffic alert and rear parking sensors. In other words, it's a luxury SUV masquerading as a Toyota, with a third-row seat to boot. Of course, the best part is the Highlander Hybrid's amazing gas mileage of 27 mpg city/28 mpg hwy, which beats out almost every rival. If you want a luxurious family car with great mileage, this one's a no-brainer, and you don't have to make any compromises to have it.