Top Cars
6 Great All-Wheel Drive Luxury Cars Under $40,000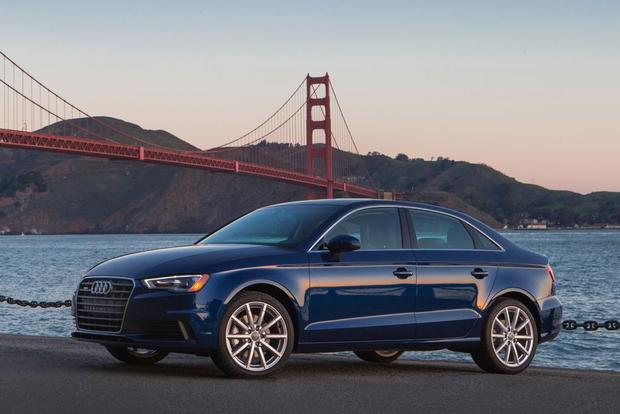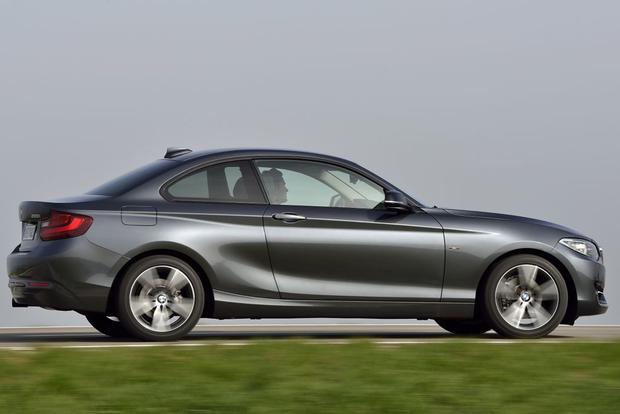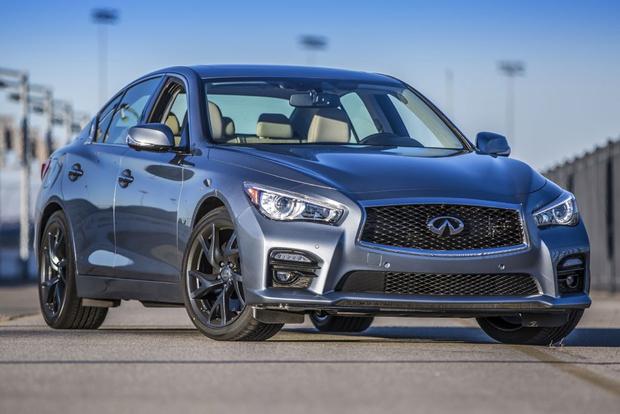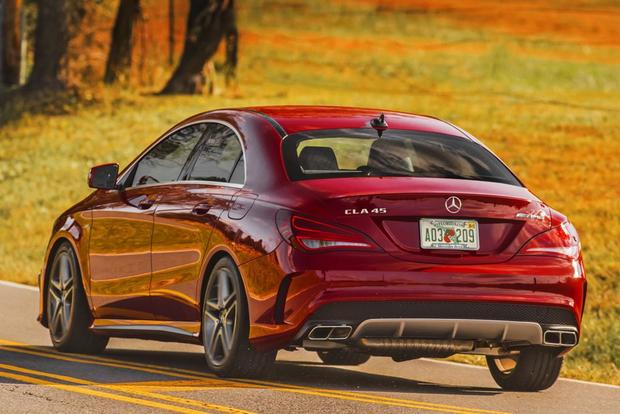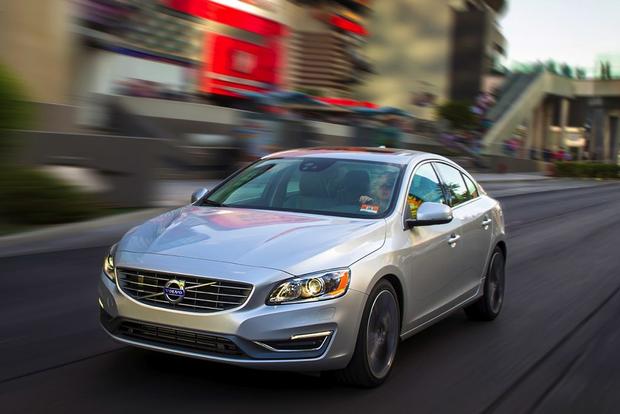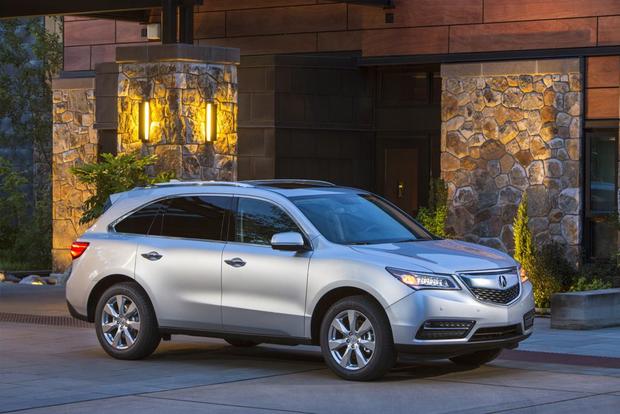 With winter on the way, you might be interested in picking up a new car that can handle the snow a little better than your current vehicle can. If that sounds like you, why not also opt for some high-end features and amenities with your new all-weather ride? To help you find a car that combines these attributes, we've put together a list of today's best luxury cars that offer all-wheel drive (AWD) -- and we've limited our budget to $40,000 in order to ensure that each car is as affordable as possible.
Acura RDX
If you're interested in a new luxury SUV, it's hard not to get excited about the Acura RDX. One reason is its price: While many rivals are well in excess of our $40,000 budget, the RDX starts at a reasonable $36,900 with shipping and AWD, and it includes a powerful 273-horsepower V6 engine as standard equipment. The RDX also touts a long list of standard features including a power sunroof, a backup camera, automatic headlights, heated front seats, leather upholstery and dual power front seats. The only drawback is that the RDX has only 2-row seating. For a third row, you'll have to step up to the more expensive MDX, which starts around $45,000 with shipping and AWD.
Audi A3
The newly redesigned Audi A3 morphs from a 5-door hatchback to a more traditional 4-door sedan for the 2015 model year. All-wheel-drive models start around $33,900 with shipping, which is pretty good for an all-new Audi, especially one that includes automatic xenon headlights, leather upholstery, Bluetooth and a 10-speaker sound system. We're also impressed with the A3's 2.0-liter turbocharged 4-cylinder engine, which comes standard on all-wheel-drive models. It makes a brawny 220 hp -- a lot for a car the size of the A3 -- and it still manages to return an excellent 24 miles per gallon in the city and 33 mpg on the highway.
BMW 228i xDrive
The BMW 228i xDrive is an all-wheel-drive coupe that brings a little performance to the world of less-than-$40,000 all-wheel-drive luxury cars. Starting around $35,000 with shipping, the 228i xDrive is the only true coupe on our list, and it combines sleek, newly refreshed styling with a well-built interior and the excellent driving dynamics that are typical of BMW vehicles. We also love its engine -- a surprisingly potent 240-hp 2.0-liter turbocharged 4-cylinder -- and its long list of standard equipment, which includes dual-zone automatic climate control, leatherette upholstery, automatic headlights and BMW's iDrive display with a 6.5-inch touchscreen.
Find a BMW 228i xDrive for sale
Infiniti Q50
Although it manages to sneak just within our budget, thanks to a starting price of around $39,000 with shipping, the Infiniti Q50 is certainly one of our favorite luxury vehicles -- all-wheel drive or not. That's because it offers impressive dependability, a muscular 328-hp V6 engine and a roomy interior -- not to mention recently refreshed styling and a long list of high-tech gadgets and features. Fuel economy is also surprisingly strong, with gas mileage standing at around 19 mpg city/28 mpg hwy.
Mercedes-Benz CLA
Although a base-level Mercedes CLA250 technically starts under $30,000, it's closer to $33,000 once you've added AWD and the destination charge. We think it's still worth a close look due to several excellent benefits, including its cutting-edge styling to its practical 4-door body style. We also like its strong fuel economy figure -- 24 mpg city/32 mpg hwy -- and its potent 208-hp 2.0-liter turbocharged 4-cylinder engine, which brings the car to 60 mph in less than 7 seconds. If that's not enough to convince you to add the CLA to your shopping list, consider the sedan's long list of standard equipment: In addition to 17-in alloy wheels and a 5.8-in central display screen, it also boasts automatic wipers, leatherette upholstery and dual power front seats with driver memory.
Find a Mercedes-Benz CLA for sale
Volvo S60
If you're looking for an all-wheel-drive luxury car on a budget, don't count Volvo out. While it may not be your first thought when you consider "luxury," the freshly updated S60 offers a compelling package that's headlined by an excellent powertrain: a 250-hp turbocharged 4-cylinder that manages to both reach 60 mph in under 7 seconds and return 20 mpg city/29 mpg highway. Compared to rivals such as the Audi A3 and Mercedes-Benz CLA, the S60 boasts more equipment. Standard features include automatic headlights, dual-zone automatic climate control, Bluetooth, a 7-in display screen and a Wi-Fi hotspot. With a larger interior and more features, however, comes higher pricing: The all-wheel-drive S60 starts at around $36,000 with shipping.