Top Cars
6 Great American EVs and Plug-In Hybrids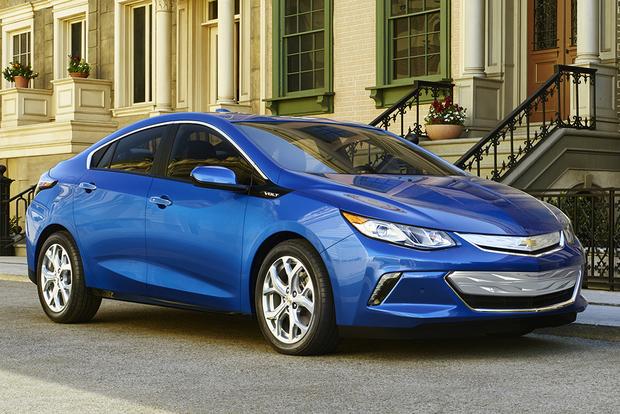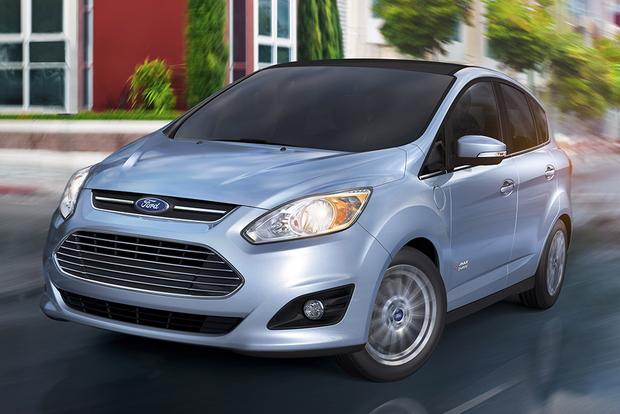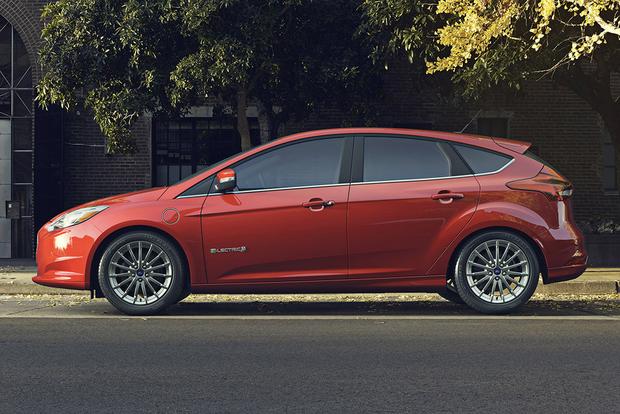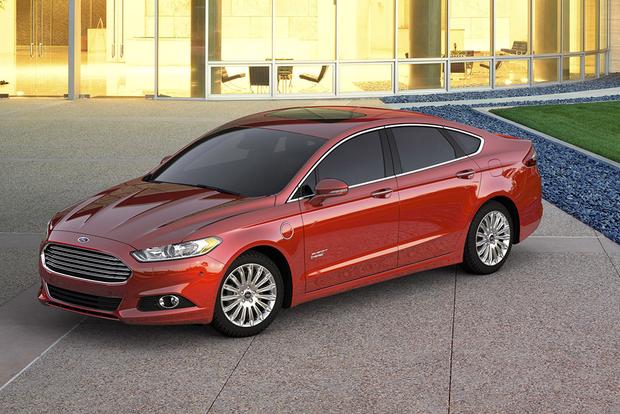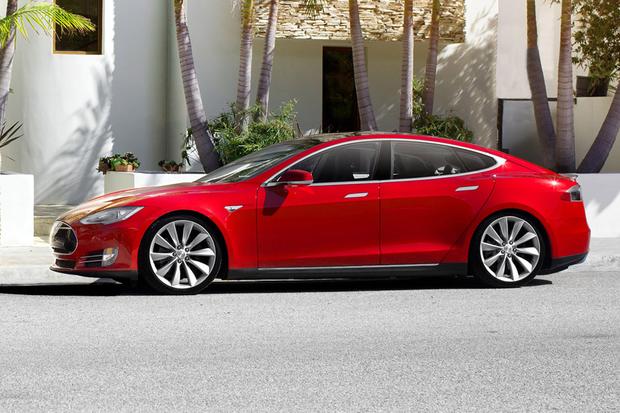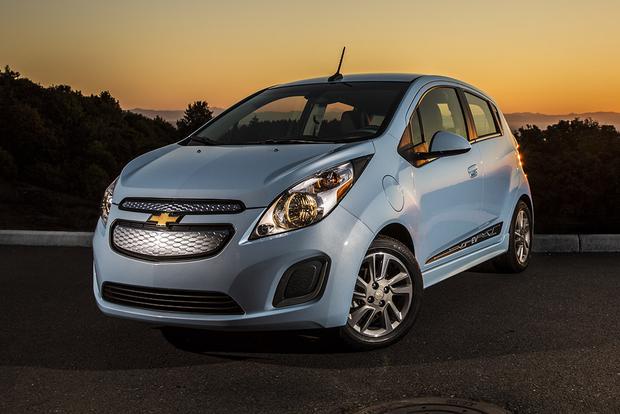 If you're looking for a plug-in hybrid or an electric vehicle (EV), you might think you'll have to get a foreign car, such as one manufactured by Toyota, Honda or Nissan, which are known for their fuel efficiency, hybrid cars and EVs. But there are many great electric vehicles and plug-in hybrids manufactured by American brands, too. For proof, we've listed six of our favorites to help get you on the right track if you're looking for a green car and want to buy American.
Chevrolet Spark EV
The Chevrolet Spark EV is a subcompact hatchback that offers an 82-mile range, an available quick charger and a surprisingly enjoyable driving experience thanks to a muscular 400 lb-ft of torque. It's also relatively inexpensive, as Chevrolet has recently dropped the car's price by $1,650, to $26,820 with shipping, a figure that could easily drop below $20,000 with tax incentives and manufacturer rebates. The drawback? The Spark EV is only sold in California, Oregon and Maryland. Drivers in other states must instead make do with the gas-powered Spark, which offers much of the EV's charm but no electric power.
Find a Chevrolet Spark for sale
Chevrolet Volt
The Chevrolet Volt is a 5-door hatchback that probably ranks among the best-known plug-in hybrid vehicles on the market. Featuring a 38-mile Environmental Protection Agency (EPA)-rated range and a charge time of just over 4 hours on a 240-volt outlet, the Volt offers many benefits for drivers who want a convenient EV that won't give them any additional hassle compared to a normal vehicle. Perhaps the best part is the backup gasoline engine, which combines with the electric powertrain for a total range of nearly 400 miles. If you're interested in buying a Volt, expect prices to start around $35,000 after shipping, but be sure to negotiate a good discount, since there's an all-new model right around the corner.
Find a Chevrolet Volt for sale
Ford C-MAX Energi
Ford's C-MAX Energi is a plug-in hybrid that can fit the whole family. Owing to a tall roofline and a large cargo area, the C-MAX Energi is more practical than many smaller electric and plug-in models, such as the Nissan LEAF and Ford's own electric Focus. But pricing is still family-car reasonable; the C-MAX Energi starts around $32,500 with shipping, and that's before rebates and tax incentives. And while the C-MAX's 20-mile electric range may leave something to be desired, we're impressed with its bulky 195-horsepower 4-cylinder range-extending gasoline engine, which will leave most plug-in hybrids in the dust.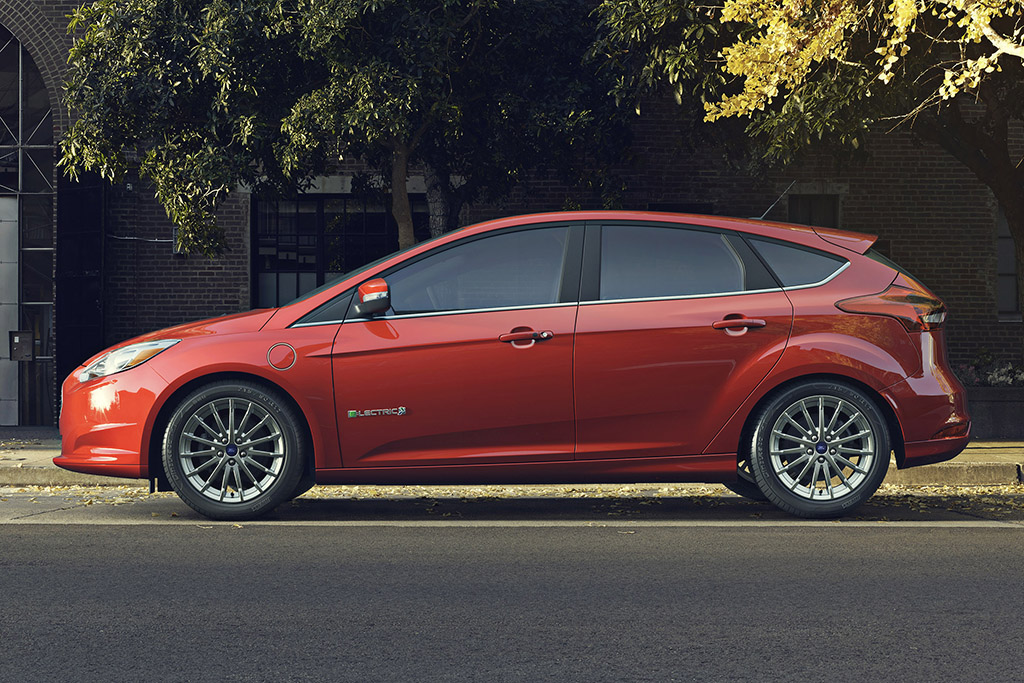 Ford Focus Electric
Ford's fully electric Focus is one of our favorite EVs on the market today. One reason is obvious: Its EPA-rated 76-mile range is a respectable figure, though Nissan's popular LEAF outshines it slightly with an 84-mile range. But the Focus Electric offers more passenger room than the LEAF, and it has more available equipment, too. The Focus and the LEAF also share a nearly identical base price of around $30,000 with shipping before rebates or incentives, which is a highly reasonable figure for a brand-new electric vehicle. If you check out the LEAF, be sure to also take a look at the Focus Electric.
Find a Ford Focus Electric for sale
Ford Fusion Energi
Ford's midsize Fusion sedan comes in a variety of flavors, whether basic or luxurious, gas-powered or hybrid. There's even a plug-in hybrid model called the Fusion Energi, which starts around $35,000 with shipping. What does a plug-in hybrid Ford Fusion get you? Expect a 21-mile fully electric range before the gasoline powerplant kicks in, a figure that trumps such rivals as the Honda Accord Plug-In Hybrid and the Toyota Prius Plug-In Hybrid. And expect a driving experience that's largely similar to the standard Fusion's, which means you won't have to make many sacrifices to go electric.
Tesla Model S
Tesla's popular Model S luxury sedan has earned a lot of praise over the last few years, and rightfully so. The model offers impressive fully electric range figures of up to 265 miles between charges, and a giant center-mounted in-car touchscreen screen seems to highlight the sedan's futuristic appeal. There's also impressive performance: available all-wheel drive, and 0-60 comes in the 3-second range if you get the new high-performance P85D model. What's not to like? Only the base price, which starts well above $70,000. But if you can afford it, few cars offer exactly what you can get in the impressive Model S.