Top Cars
6 Great Cars for Girls on the Go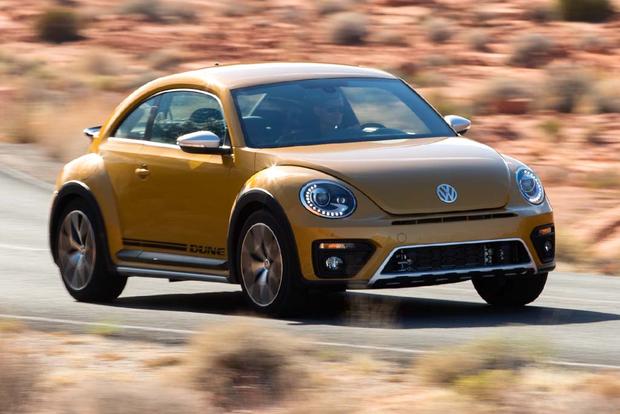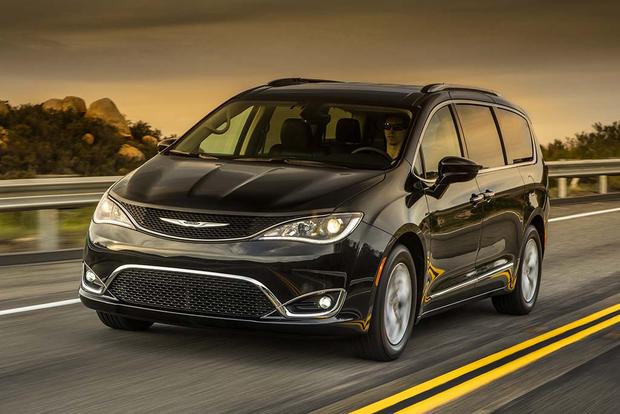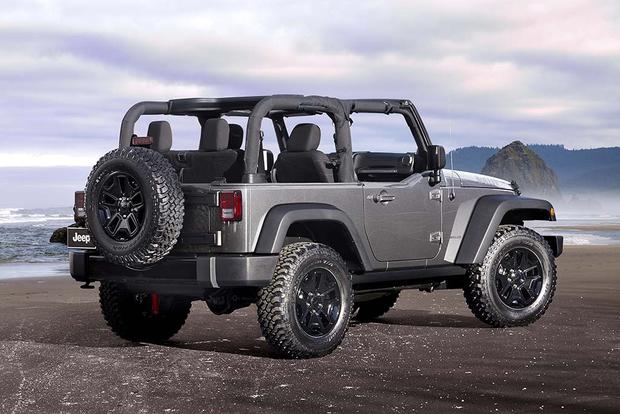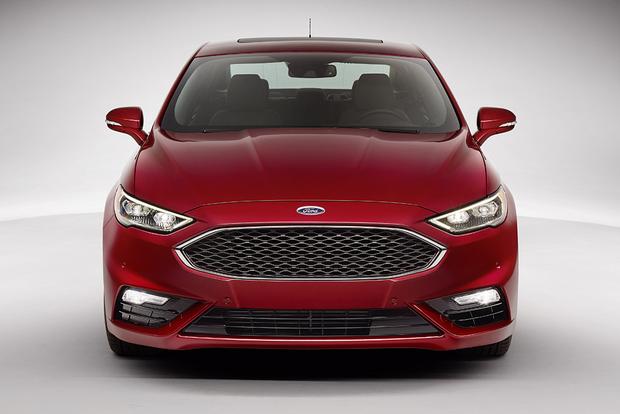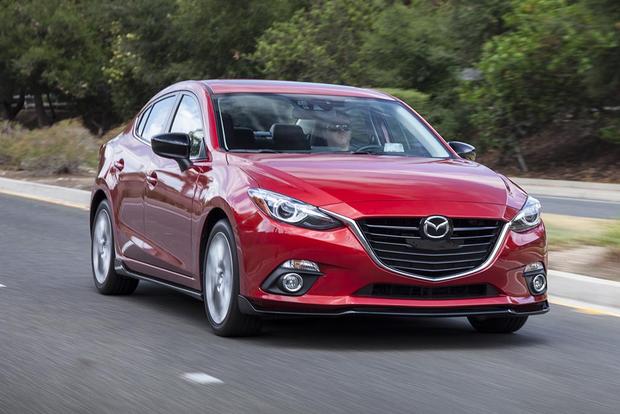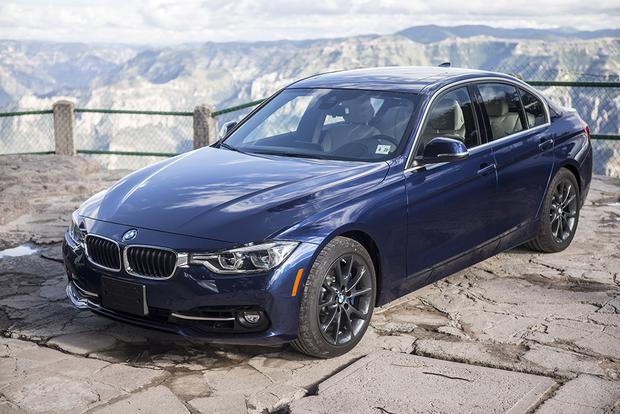 All women are different. But when it comes to driving, most women want a vehicle that fits their individual sense of style and connects with their everyday priorities. Essentially, their car becomes an extension of themselves and their busy lifestyles. As women actively juggle career, family, community and personal interests, their choice of vehicle is an emotional decision, as well as a practical one.
We've chosen six great cars for girls on the go, focusing on six different personalities -- the High Finance Girl, the Free Spirit, the Nonstop Mom, the Outdoor Aficionado, the 9-to-5 Girl and the Yoga Girl -- and the vehicles that may best serve each in terms of design and functionality. Although all women don't fit into these six categories -- and many women fall into more than one -- this was a fun way for us to identify our picks. See if any of them would be right for you.
The High Finance Girl's 2017 BMW 3 Series
Success is not necessarily defined by owning the most prestigious or expensive automobile. Rather, it's about driving a vehicle that delivers the right mix of status symbol, driving enjoyment and premium amenities. After a high-pressure day of analyzing the financial markets and making strategic business decisions, what better way to blow off some steam than hitting the road home in the ultimate driving machine?
The BMW 3 Series -- available in sedan and wagon form -- is consistently one of the best midsize sport sedans thanks to its strong lineup of engines, superb agility, precise steering and upscale interior refinement. It's German engineering at its finest. And if you're one of those professional types who prefers wind-in-the-hair excitement, the 3 Series comes as a soft-top convertible, too. Pricing for the 2017 BMW 3 Series begins at $33,150.
The Free Spirit's 2016 Volkswagen Beetle
There's no car more synonymous with the 1960s than the VW Beetle. Its iconic shape, styling and DNA tie back to peace, love and flower power. But the modern Beetle is more than just a symbol of a bygone era. This well-packaged compact offers a good mix of performance, fuel economy and practicality. And you can have it as a coupe or a convertible.
Inside, expect premium materials and German refinement, as well as a suite of cutting-edge technology such as an intuitive touchscreen interface and VW's Car-Net App-Connect smartphone connectivity feature. And aside from a newly available lighting package, there's a vast array of exterior color options, allowing your Beetle to be as unique as your tie-dye T-shirt. In the end, the current Beetle is a smart reinterpretation of a true original. The 2016 Volkswagen Beetle has a starting price of $19,595.
The Nonstop Mom's 2017 Chrysler Pacifica
Among our list of cars for girls, the all-new Chrysler Pacifica takes the idea of a mommy mobile to the next level. With its sleek profile and modern styling, the Pacifica may be the most eye-catching minivan ever made. And soccer/hockey/ballet/tae kwon do mom will have plenty of power at her disposal with a 287-horsepower V6 hauling around the kids and their friends from home to school to sports to the movies.
But the 8-passenger Pacifica really shines on the inside, offering tremendous versatility, space, creature comforts and safety features. And the innovative Stow 'n Go seats are a must-have. Clever integration of apps for the license plate game and "are we there yet?" will help keep the kids occupied, as will the twin-screen rear DVD entertainment/media system. The 2017 Chrysler Pacifica has a starting price of $28,595.
The Outdoor Aficionado's 2016 Jeep Wrangler
No vehicle aligns better with a woman's love for the outdoors than the Jeep Wrangler. Whether you're into hiking, biking, camping, kayaking or rock climbing, this tough trail-rated utility is defined by its stylish and athletic character and is always ready to go from city to wilderness at a moment's notice.
The Wrangler is available in two body styles -- 2-door/4-passenger and 4-door/5-passenger -- with a standard vinyl convertible roof. A removable hardtop roof is also available. But regardless of which version or top you go with, the Wrangler always shines off-road with standard 4-wheel drive, which includes high- and low-range gearing. At the same time, the Wrangler offers a civilized ride for normal streets, making it a suitable daily driver. Offering ample room to haul all your gear to a higher elevation, the Wrangler is the right vehicle for the girl who's always heading up the side of a mountain. It has a base starting price of $23,895.
The 9-to-5 Girl's 2017 Ford Fusion Hybrid
For the working woman whose daily grind begins and ends with a rush-hour commute, the Ford Fusion Hybrid offers a number of important characteristics to help make fighting traffic more tolerable. First and foremost, this efficient midsize sedan yields impressive fuel economy of 44 miles per gallon in the city, 41 mpg on the highway and 42 mpg combined, which minimizes trips to the gas station and makes long drives to work more affordable.
Secondly, the Fusion's interior is refined and comfortable with a long list of features such as the revised MyFord Touch interface, which includes an intuitive navigation system with real-time traffic functionality. Lastly, the Fusion exudes an attractive exterior design, so even if you're tired and frustrated while you sit in highway congestion, at least you'll know you look good. The 2017 Ford Fusion Hybrid has a starting price of $22,610.
Find a Ford Fusion Hybrid for sale
The Yoga Girl's 2016 Mazda3
The 2016 Mazda3 is an athletic little runabout with a youthful, spirited appeal. It comes in two body configurations -- sedan and hatchback -- but we think the latter is a better fit for women who may require extra space and versatility to accommodate their gear and their active lifestyle.
On the road, the Mazda3 is quick-footed, with sharp driving dynamics and a decidedly smooth and comfortable ride. This well-balanced setup is especially popular with women (men are more often willing to go with a vehicle that compromises ride feel for a sportier handling experience). Furthermore, the Mazda3 offers excellent highway fuel economy, a stylish and well-crafted interior, and a roster of advanced technology. Together, all of these mindful attributes evoke a sense of peace and well-being. Pipe in some new age music, and this 4-door compact becomes a proverbial meditation studio on wheels. The Mazda3 starts at $17,845.