Top Cars
6 Great Family SUVs for Winter Road Trips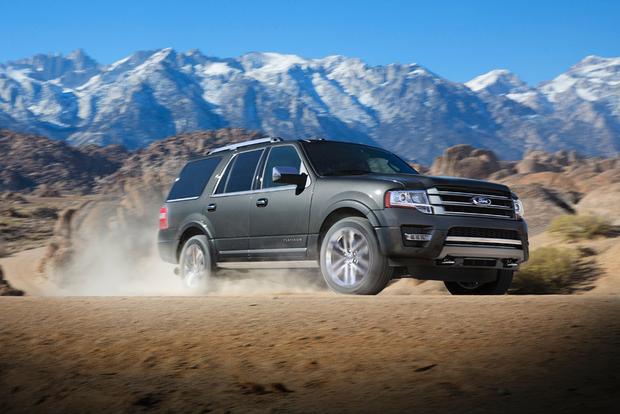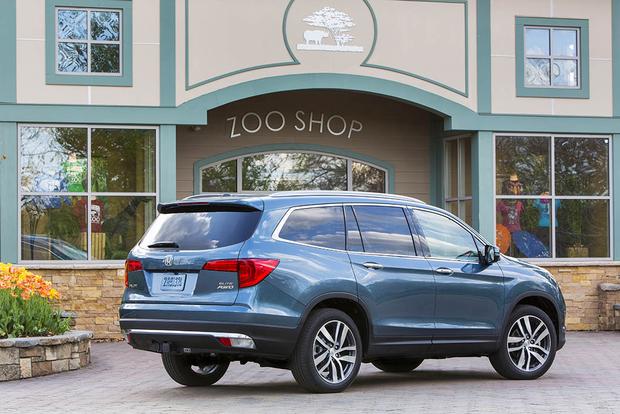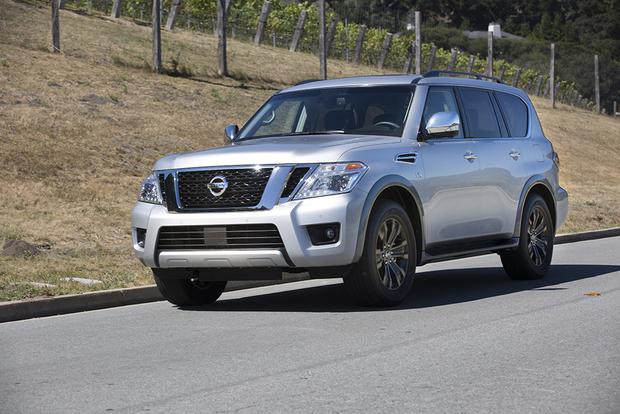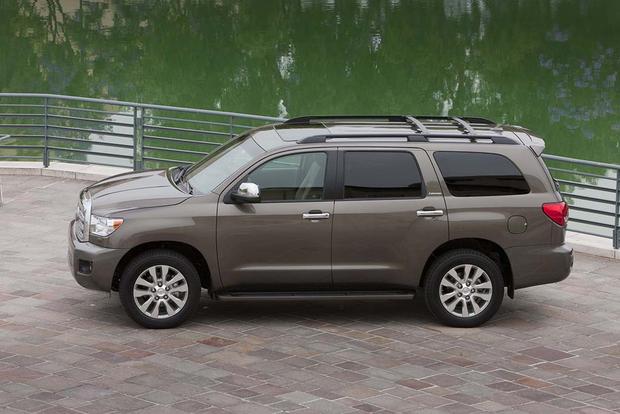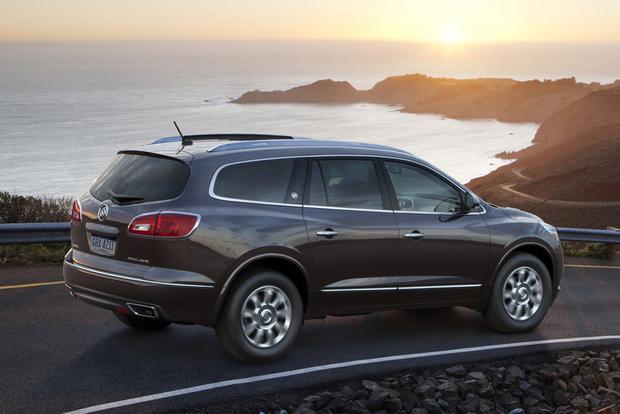 Winter is a time when many families hit the road, either to visit loved ones for the holidays or to reach warm vacation spots in far-off places. Whatever journey you're on, it helps to have a spacious and capable SUV to get you to your destination safely and comfortably. Here are six great family SUVs that help make road trips in the cold months a less daunting experience.
2012-2015 CPO Buick Enclave
The Buick Enclave is a favorite for its sophisticated styling and premium good looks, from grille to tailgate and wheel design. The cabin is handsome and upscale, with well-padded seats that will minimize road fatigue on even the longest of treks. The Enclave offers lots of technology and connected-car features, ranging from advanced drive- assistance systems to OnStar and 4G LTE in-car Wi-Fi. For hauling luggage, the cargo area is low and flat, resulting in easier load-in and load-out.
Available in three trim levels, the Enclave utilizes a 3.5-liter V6 producing 288 horsepower. Power is managed by a smooth-shifting 6-speed automatic that feeds either the front wheels or all four. The Enclave's compliant all-wheel-drive system is the way to go if you live in a colder region. On the road, the Enclave is quiet, offering passengers a calm and well-encapsulated ride experience. Fuel economy comes in at 15 miles per gallon in the city and 22 mpg on the highway. There are more than 900 pre-owned 2012-2015 Buick Enclaves available on Autotrader, with an average price just under $28,400.
2016 Chevrolet Suburban
The big Chevy Suburban is a traditional body-on-frame utility that's both rugged and capable. At the same time, it's an upscale people-mover with a lot of comfort and convenience amenities. On the tech side of things, the Suburban delivers features such as mobile hot-spot capability, Apple CarPlay and a roster of advanced driver-assistance systems. Seats are well-contoured, with three different seating configurations including the standard 8-passenger seating, an optional 7-seat layout and an available 9-passenger setup. Cargo room is among the most spacious in its class.
The rear- or all-wheel-drive Suburban gets its power from a robust 5.3-liter V8 engine making 355 hp. Max towing is 6,300 pounds. On roads, the Suburban offers a solid and stable ride, inspiring plenty of confidence in even the most wicked of winter storms. Fuel economy reaches 16 mpg city/23 mpg hwy. The trucklike Suburban starts at $50,740 (including destination charge).
Find a Chevrolet Suburban for sale
2017 Ford Expedition
If you're looking for a massive SUV with an excess of people and cargo space, look no further. Packed with standard and optional amenities galore, the Ford Expedition is the quintessential transport for large families who make it their business to hit the road on long road trips. Even the third row is roomy enough for an adult, and the easy-folding rear seats add an extra shot of practicality and flexibility to this interior. Here, comfort and convenience are king.
The Expedition's power comes from a turbocharged 3.5-liter V6 that produces 365 hp and is tied to a 6-speed automatic transmission. For a vehicle this size, the Expedition has exceptional off-the-line acceleration, getting from 0 to 60 miles per hour in under 7 seconds. The rear-wheel-drive Expedition is plenty surefooted, but the all-wheel-drive version can take on virtually any weather situation. Towing capacity is a heavy-duty 9,200 pounds. Offering fuel economy of up to 18 mpg in combined driving, the 2017 Ford Expedition has a base MSRP of $47,420 (including destination charge).
Find a Ford Expedition for sale
2017 Honda Pilot
The all-new 2016 Pilot raises the bar on the family-vehicle category with its world-class Honda reliability and craftsmanship. Boasting an abundance of passenger room across three rows of seating, the Pilot has space for up to eight people. This crossover's refined interior has been well-executed on all fronts: comfortable seats, abundant safety features, a wide array of amenities and cavernous cargo space. In other words, it has everything that matters when traveling long distances with your family through challenging weather.
The Pilot is powered by a 3.5-liter V6 engine producing 280 hp. Energy channels through either a 6-speed automatic transmission or a more sophisticated 9-speed automatic. Front-wheel drive is standard, but available all-wheel drive is recommended in winter driving. Not only does it enhance traction in snow and ice, but it also improves handling in everyday driving. Fuel economy tops out at 20 mpg city/27 mpg hwy. The Pilot has base MSRP of $31,495 (including destination).
2017 Nissan Armada
The all-new 2017 Nissan Armada is a full-size SUV with a bold presence on the outside and a refined cabin within, thanks primarily to the elimination of the hard plastic surfaces of years past. The interior materials are premium in quality, the fit and finish are noticeably good, and the dash layout is both modern and intuitive with lots of tech baked in. Passenger room in the Armada is abundant, but the voluminous cargo space is clearly one of its top characteristics.
Motivated by a new 5.6-liter V8 engine tied to a 7-speed transmission, output is 390 hp. The 2- or 4-wheel-drive Armada has a towing capacity of 8,500 pounds. Fuel economy is not a strong suit at 14 mpg city/19 mpg hwy, but in winter driving, this SUV is ready to tread almost any kind of condition, making it an asset on long drives through rain, snow or ice. The 2017 Nissan Armada starts at $45,995 (including destination charge).
2012-2015 CPO Toyota Sequoia
This large, near-luxury SUV seems to have it all, starting with a bold, premium look that sets it apart from other family SUVs on the road. Inside, the Sequoia is content-rich and loaded with all the latest in technology and creature comforts to make driving long distances a joy for driver and passengers alike. Upscale and spacious, the Sequoia's cabin feels more like a living room than the inside of a vehicle, with seating capacity for up to eight. And when it comes to cargo space, there's more than enough -- and then some.
The Sequoia is propelled by a 5.7-liter V8 producing 381 hp. Energy channels through a 6-speed automatic transmission, which feeds either the rear wheels or a 4-wheel-drive system with low-range gearing and a locking differential to achieve maximum traction in difficult driving conditions, especially in the winter time. The Sequoia's towing capacity range is an impressive 7,100 to 7,400 pounds. But fuel economy comes in at a low 13 mpg city/17 mpg hwy. There are more than 150 pre-owned 2012-2015 Toyota Sequoias available on Autotrader, with an average price just under $42,800.