Top Cars
6 Great Fuel-efficient Pickup Trucks for 2014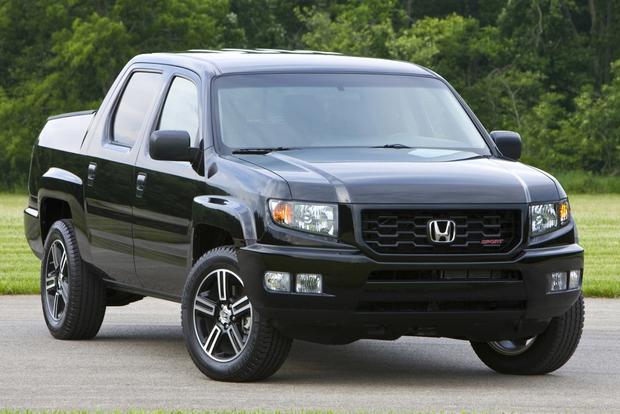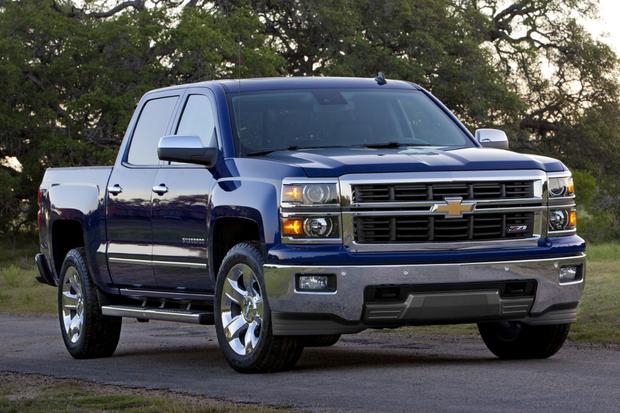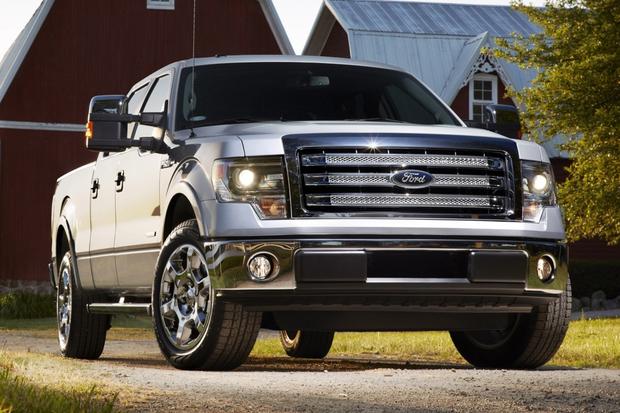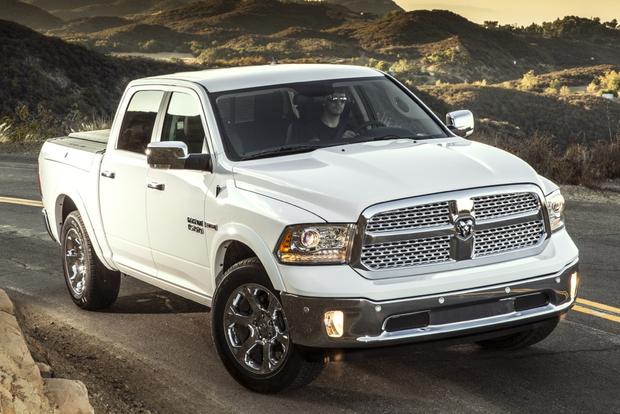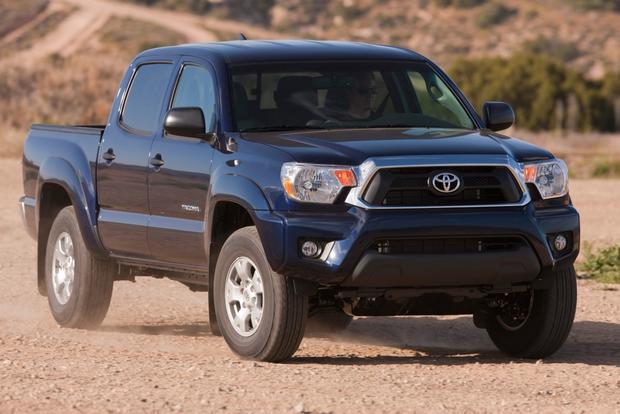 Interested in a capable new pickup that won't cost a fortune to fill up? You're not alone. Many shoppers are asking for fuel-efficient pickup trucks, and many manufacturers are delivering. To help you decide which ones to consider, we've listed today's top gas-saving trucks that still get the job done when it comes to towing, hauling or other truck-related chores.
Chevrolet Colorado
Yes, it's true that Chevrolet has not yet announced fuel economy numbers for its new midsize Colorado pickup, but if you're interested in a fuel-efficient new truck, the Colorado has a lot of promise. Part of the reason is its base-level 4-cylinder engine, which looks like the optimal combination of workhorse capability (at 200 horsepower) and efficiency (with just 2.5 liters). We're most excited about the Colorado's upcoming 2.8-liter turbodiesel 4-cylinder, which will likely combine pickup-truck towing and hauling capabilities with traditionally excellent diesel fuel economy.
Chevrolet Silverado
Although the full-size Chevrolet Silverado doesn't feature a diesel option (like RAM) or a turbocharged V6 (like Ford), its standard gasoline-powered engines are still fairly fuel efficient, especially for shoppers who are used to gas-guzzling pickups from years past. The best engine for fuel economy is the pickup's 4.3-liter V6, which manages 18 miles per gallon in the city and 24 mpg on the highway -- not too shabby considering its muscular 285 hp and 305 lb-ft of torque. For drivers who want to add even more power, the Silverado's 5.3-liter V8 puts out 355 horses and 383 lb-ft of torque while still returning 16 mpg city/23 mpg hwy.
Ford F-150 EcoBoost
When it comes to fuel-efficient pickup trucks that can get the job done, the turbocharged EcoBoost V6 engine in Ford's full-size F-150 pickup provides today's best compromise between power and fuel efficiency. On one hand, the EcoBoost is certainly powerful, offering 365 hp and 420 lb-ft of torque, which is more than Ford's larger 5.0-liter V8. In spite of its muscle, the EcoBoost offers impressive efficiency, touting Environmental Protection Agency (EPA)-rated fuel economy as high as 16 mpg city/22 mpg hwy. Best of all, the EcoBoost can out-tow and out-haul Ford's standard V6 and its 5.0-liter V8, proving that the turbocharged engine is probably the best bet for shoppers interested in the popular pickup.
Honda Ridgeline
If you don't need all the towing and hauling capabilities of a full-size truck, you may want to consider the Ridgeline, a midsize 4-door pickup that borrows its engine and transmission from Honda's Pilot crossover. While the relatively small engine means that it's hardly a brawny tow vehicle, the Ridgeline's V6 powertrain also means that fuel economy is pretty good for a pickup. It earned EPA ratings of 15 mpg city/21 mpg hwy. That's not bad for a truck with four full-size doors, a reasonably roomy back seat, and a long list of standard features that includes cruise control, a power-sliding rear window, a backup camera and a 6-speaker sound system -- all for around $30,500 with shipping.
Find a Honda Ridgeline for sale
Ram 1500 EcoDiesel
The Ram 1500 EcoDiesel uses an impressive powertrain designed to offer strong fuel economy and excellent capabilities. While it's only a V6, the Ram 1500's EcoDiesel engine makes an impressive 420 lb-ft of torque, more than just about any powertrain in its class regardless of size or cylinders. Featuring a standard 8-speed automatic transmission, the EcoDiesel also offers excellent fuel economy, boasting 20 mpg city/28 mpg hwy. That's far better than the F-150 EcoBoost or any Silverado powertrain. It even slots above the gas-saving Ram 1500 HFE, which boasts similarly impressive EPA ratings of 18 mpg city/25 mpg hwy.
Toyota Tacoma
It's easy to be impressed with the Tacoma's well-rounded capabilities. For one thing, the truck boasts a brawny look and excellent sizing: not too big for city-dwelling truck shoppers but just right for those who need to haul large items when necessary. The Tacoma is famous for its durability and impressive reliability, but gas mileage is a huge benefit, too. Shoppers who opt for the 4-cylinder/5-speed manual combo can get up to 21 mpg city/25 mpg hwy. While that engine's 159 hp isn't especially capable, even the Tacoma's powerful V6 -- which makes 236 horses and 266 lb-ft -- yields up to 17 mpg city/21 mpg hwy.