Top Cars
6 Great Hatchbacks for $25,000 or Less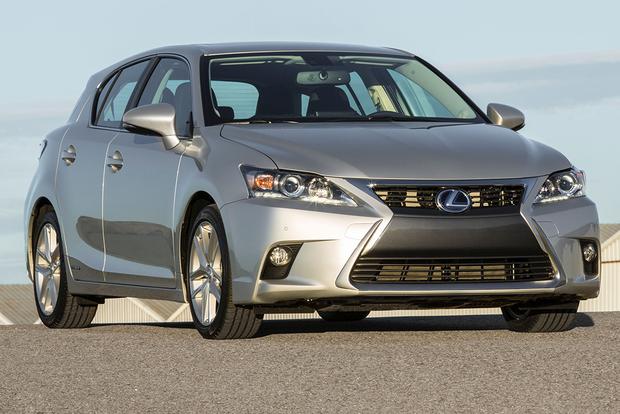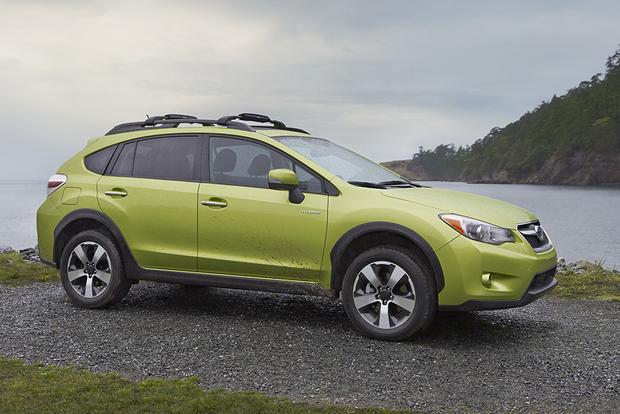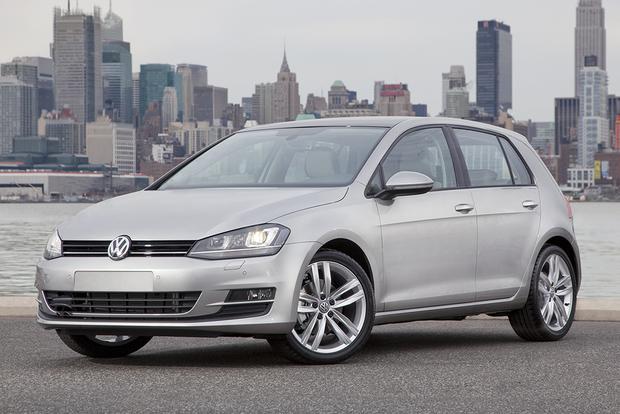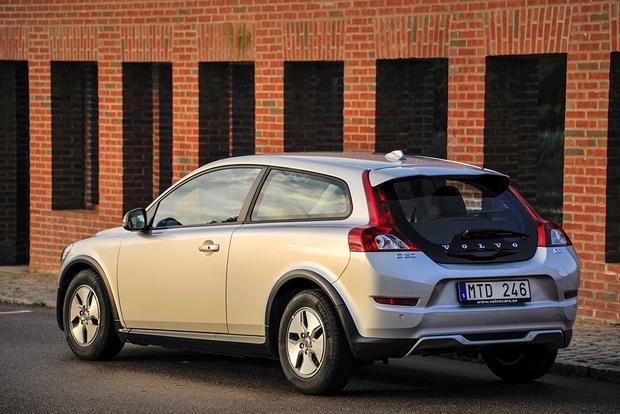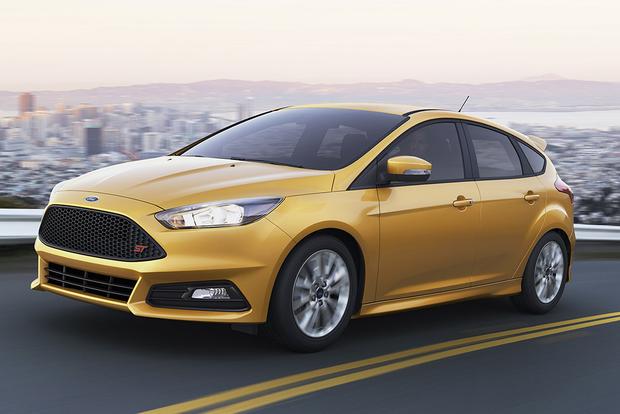 Looking for a practical new hatchback on a budget? Our latest list has you covered: We've rounded up six of our favorite hatchbacks that you can buy today for around $25,000 or less. Best of all, we've included a wide range of favorites, including new and certified pre-owned (CPO), sporty and high-performance, and miserly and fuel efficient, to ensure that there's something on our list for just about any shopper who's considering a new hatchback.
Ford Focus ST
Ford's impressive Focus ST hatchback starts at exactly $25,000 with shipping. While that's at the high end of our budget, we think the sporty 5-door is worth every penny and then some. One reason is the crisp, razor-sharp handling that's practically unrivaled, even in the increasingly competitive world of the hot hatch. We also love the turbocharged 4-cylinder engine, which touts more than 250 horsepower. And then there's the slick 6-speed manual transmission, the heavily bolstered sport seats and the available MyFord Touch infotainment system. Still not convinced? CPO examples may be even more enticing, and there are many available on Autotrader for an average price of just under $23,000.
Certified Pre-Owned Lexus CT 200h
If you think of the smooth, comfortable CT 200h as Lexus's version of the Prius, you wouldn't be too far off. Both cars offer 5-door hatchback body styles, smooth rides and easy-to-maneuver steering and handling. And both cars offer excellent fuel economy, with the CT 200h touting more than 40 miles per gallon in combined city and highway driving. But the Lexus outshines the Prius in terms of interior quality, standard and optional equipment and technology. The only drawback? Pricing is steep, so you may want to consider a certified pre-owned CT 200h model, which is available for an average price of just over $25,000 on Autotrader.
Mazda3
Although it's also available as a 4-door sedan, it's the 5-door hatchback version of the peppy Mazda3 that we really love. There are so many reasons why, from the car's impressive handling to its distinctive styling and its amazing list of available equipment, which includes adaptive cruise control, a forward-collision warning system with automatic braking and more. Fuel economy is reasonable, too. The top versions return around 30 mpg in the city and about 40 mpg on the highway. As for pricing, prepare to be impressed: The Mazda3 hatchback starts below $20,000, leaving room for a lot of high-end options and gadgets.
Subaru XV Crosstrek
Subaru's excellent XV Crosstrek has been selling in big numbers lately, and it's easy to see why. One reason is its brawny styling, which makes the XV Crosstrek feel like a go-anywhere SUV even though it's really a hatchback. And since it's more hatchback than SUV, the XV Crosstrek offers carlike fuel economy of 25 mpg city/33 mpg hwy, or 29 mpg city/33 mpg hwy if you upgrade to the XV Crosstrek Hybrid. But it still touts some crucial SUV bits, including standard all-wheel drive and impressive cargo capacity. Our verdict? The XV Crosstrek is worth a serious look, especially considering its base price of around $22,600 with shipping.
Find a Subaru XV Crosstrek for sale
Volkswagen Golf
The latest Volkswagen Golf boasts all the necessary ingredients for a car to make our list of recommended choices. There's a handsome interior that beats out many rivals for both simplicity and material quality. There's crisp, sharp handling and a quick, direct steering feel. Practicality is strong, with both 3- and 5-door versions available. And fuel economy is stellar. The Golf touts up to 25 mpg city/36 mpg hwy with the standard 4-cylinder engine or an amazing 30 mpg city/45 mpg hwy with the optional diesel. The best part? Pricing starts at an affordable $19,000 with shipping.
Find a Volkswagen Golf for sale
Certified Pre-Owned Volvo C30
We always liked Volvo's handsome C30 hatchback, largely because it seems to have it all. There's handsome styling, which includes a highly modern interior design. There's a powerful 227-hp 2.5-liter turbocharged 5-cylinder engine. There's good handling, direct steering and an impressive array of safety features and equipment. And the car offers reasonable pricing, especially on the CPO market, where C30s are easy to find with an average price of around $21,000 on Autotrader. The only drawback? The C30 offers just three doors, which hampers its practicality. We wish a 5-door version had been made to rival other luxury hatchbacks such as the Lexus CT and the Audi A3.