Top Cars
6 Great Hatchbacks That Are Better Than Their Sedan Versions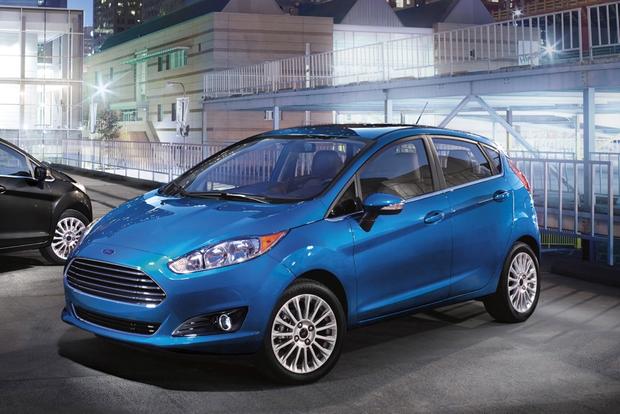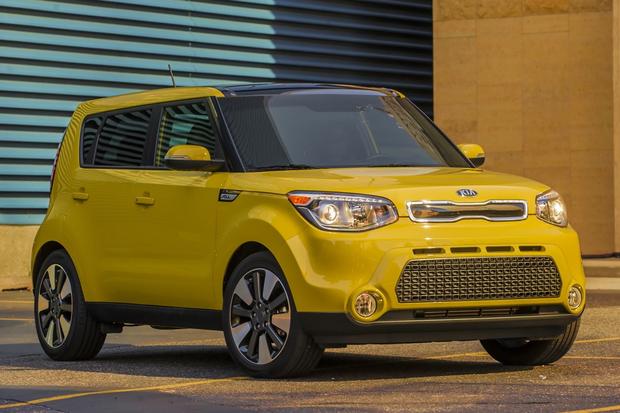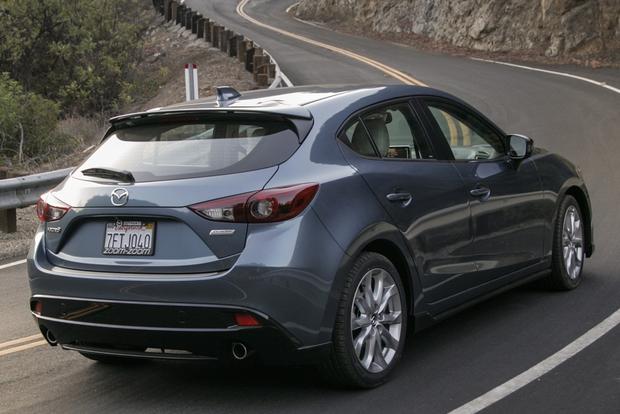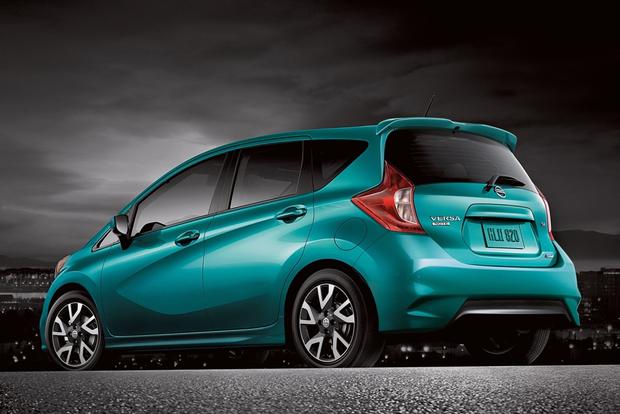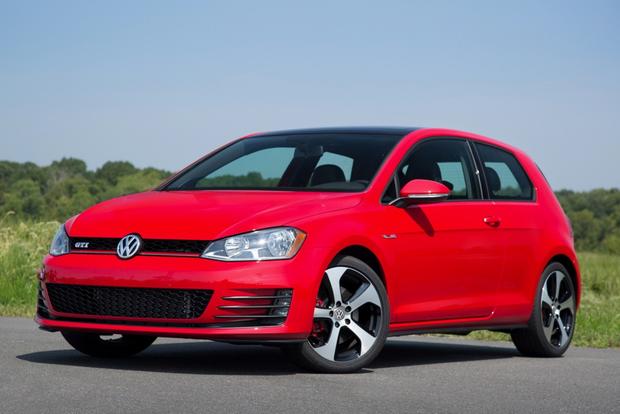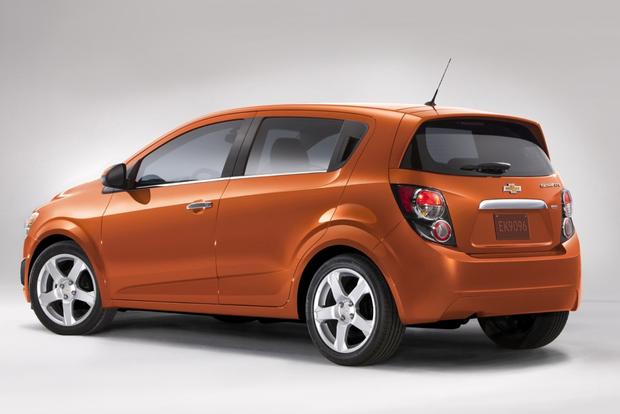 If you're interested in a new car that comes in sedan or hatchback form, you might find yourself trying to decide between the two. It isn't always easy, as some models offer compelling choices in both guises. Still, we think some hatchbacks are definitely worth choosing over their sedan counterparts. Here are six models to help prove our point.
Chevrolet Sonic
The Chevrolet Sonic is a subcompact car that comes in 5-door-hatchback or 4-door-sedan varieties. We happen to like both models, but we prefer the hatchback. It's the only one offered in sporty RS guise, though Chevrolet says that's going to change shortly, given the trim level's popularity. We also like the hatchback's added practicality, its handsome appearance and its easy-to-park dimensions -- the Sonic hatch is more than a foot shorter than the sedan. If you're interested, the Sonic hatchback starts around $15,500 with shipping.
Ford Fiesta
Although we like just about any version of Ford's subcompact Fiesta, we especially love the hatchback. It seems to handle better than the sedan and it boasts a pleasant, well-built cabin. And there are other benefits, like practicality and added interior space when you put down the rear seats. We also love the sporty Fiesta ST, which offers a muscular 197 horsepower and only comes in hatchback form. Best of all, the hatchback is reasonably priced: At around $15,400 with shipping, it's only about $500 more expensive than the 4-door sedan.

Kia Soul
Although the Kia Soul isn't based on a sedan, we're including it because we like the funky Soul more than any of Kia's compact sedans. We strongly suspect you'll agree, as the Soul has a lot to offer. For one, it boasts an excellent driving position that gives it a commanding view over the road. It also boasts an impressive list of standard and optional features -- luxuries that include Kia's UVO infotainment system, heated rear seats, a keyless ignition, ventilated front seats and an impressive 8-inch central touchscreen. We're also impressed with the Soul's powertrain, which touts an impressive 164 hp and gas mileage that reaches as high as 23 miles per gallon in the city and 31 mpg on the highway. Finally, the Soul is reasonably priced, with base models starting around $16,000 with shipping.
Mazda3
While just about any version of the Mazda3 is among our favorite compact cars, it's the hatchback that especially stands out. It combines all of the Mazda3's excellent traits -- such as direct handling, excellent steering, handsome styling and a wide range of features -- with the added practicality that comes from having an extra rear door and fold-down seating. The Mazda3 also boasts excellent fuel economy that reaches as high as 30 mpg city/40 mpg hwy, along with pricing that starts at a reasonable $19,500 with shipping.
Nissan Versa Note
The subcompact Nissan Versa is offered in two variants: a 4-door sedan or a 5-door hatchback dubbed the Versa Note. We happen to prefer the Note, even though its base price of around $14,500 with shipping is $2,000 higher than the sedan's starting MSRP. One reason for our choice is the Note's standard equipment level, which helps make up for the price difference. The Note includes Bluetooth, an auxiliary jack, folding rear seats and a tilt steering wheel, none of which are standard in the sedan. We also like the Note's styling better than the standard Versa's, and the Note offers more cargo room with the seats folded down. Finally, the Versa Note boasts more options, including Nissan's impressive 360-degree Around View camera and heated front seats.
Find a Nissan Versa Note for sale
Volkswagen GTI
If you want to get Volkswagen's Golf-based GTI with four doors and a trunk, you can -- it's called the Volkswagen Jetta GLI. But we don't recommend it for a few reasons. One is heritage: Volkswagen practically invented the "hot hatchback" concept with the original GTI, and today's hatchbacks still offer the same exciting driving experience as the old one. We also think the GTI looks a little better than its GLI sibling. In addition, the GTI is offered in practical 4-door or sporty 2-door guise. Most importantly, the GTI feels quicker and more enjoyable than the bulkier Jetta -- all for around $25,000 with shipping, compared to the Jetta's starting price of more than $27,000 including destination.