Top Cars
6 Great Minivan Alternatives for Your Next Family Car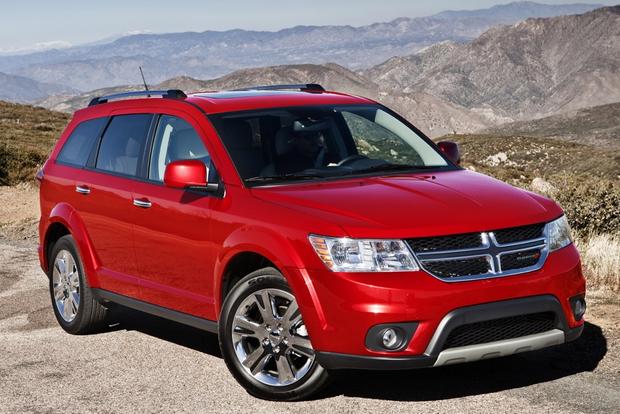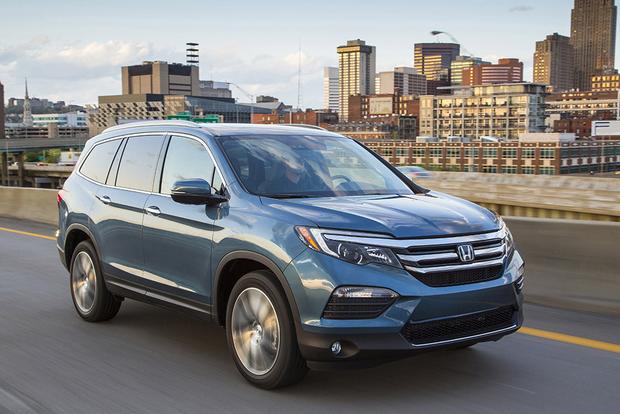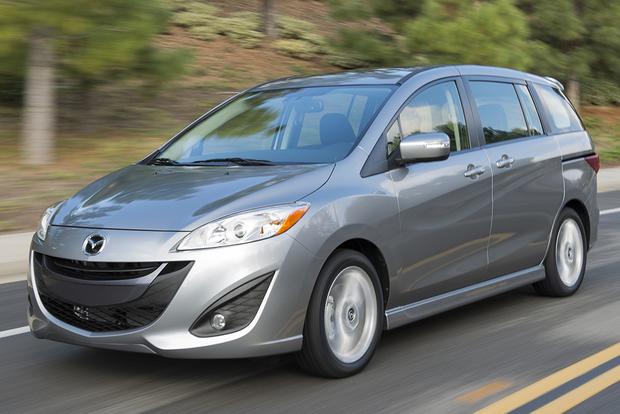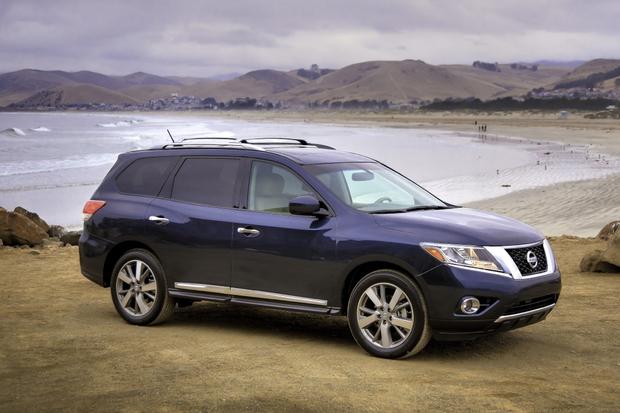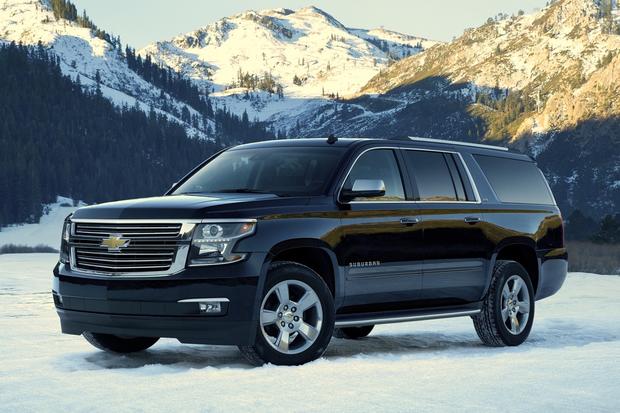 In the world of family transport, minivans can make a lot of sense. They're roomy, practical, easy to enter and exit and loaded with a wide range of comfort and convenience features. But some shoppers just can't wrap their heads around the idea of spending every day in a minivan -- and that's where our latest list comes in. We've rounded up six new family vehicles that offer minivanlike practicality without the reputation or the look, in order to save you from driving around in the dreaded family van.
Chevrolet Suburban
The full-size Chevrolet Suburban SUV has gotten more and more expensive over the years, to the point where it now starts around $51,000 -- more than virtually any minivan on the market. But think of it this way: not only can the Suburban do anything a minivan can, with 3-row seating and a huge cargo area, it also offers the towing and hauling capabilities of a full-size truck. That means family car shoppers with a boat or trailer to tow can just get one Suburban instead of a minivan and a pickup truck. If that MSRP is still too expensive, the smaller Chevrolet Tahoe is a slightly more reasonable $47,000 with shipping.
Find a Chevrolet Suburban for sale
Dodge Journey
The Dodge Journey is the perfect crossover for drivers who need the convenience of a Chrysler minivan but want the muscular styling of the pricier Durango SUV. Priced from just $21,500 -- actually cheaper than the Grand Caravan's $22,500 starting price -- the Journey offers 3-row seating and a car-based platform, just like the Grand Caravan. It also touts better available gas mileage if you opt for the miserly 4-cylinder engine. And while the Journey's cabin is smaller than the Grand Caravan's cavernous interior, only the Journey can be ordered with the year-round security of all-wheel drive.
Ford Flex
If you mourn the death of Ford's old Aerostar, Windstar or Freestar minivans, then the closest thing you'll get in the brand's modern lineup is the Flex. Although it doesn't have sliding doors, the Flex is basically a minivan with an attitude, as it offers low ground clearance, three roomy rows of seats, bold styling and surprisingly good fuel economy of up to 18 mpg in the city and 25 mpg on the highway. As for pricing, the Flex's $30,000 base MSRP is directly on par with rivals like the Honda Odyssey and Nissan Quest -- though only the Flex offers all-wheel drive.
Honda Pilot
Think you can't get eight seats in an SUV? Think again. The newly redesigned Honda Pilot may only be a midsize SUV, but it packs a minivanlike seating capacity, offering eight seats and a surprisingly roomy third row. No, the Pilot isn't as easy as the Odyssey minivan for kids and parents trying to climb in and out -- especially if you're going for the third row. But at $31,000 with shipping, the Pilot boasts a minuscule price premium over the Odyssey, despite "cooler" SUV styling and available all-wheel drive.
Mazda5
Don't be fooled by the Mazda5's outward appearance: it isn't a minivan. Oh, sure, it has 3-row seating and sliding doors. But we prefer to think of the Mazda5 as an overgrown compact car, as it offers neither minivan pricing nor a minivan driving experience. That's because the Mazda5 is a lot more maneuverable than most minivans -- a function of its small size and Mazda's notoriously precise handling, which makes it good for driving in tight, compact cities. We also like its excellent fuel economy figures of 21 mpg city/28 mpg hwy, which tops most minivans. And then there's the pricing: just $22,000 with shipping, which makes the Mazda5 a lot less expensive than larger minivan rivals from fellow Japanese automakers.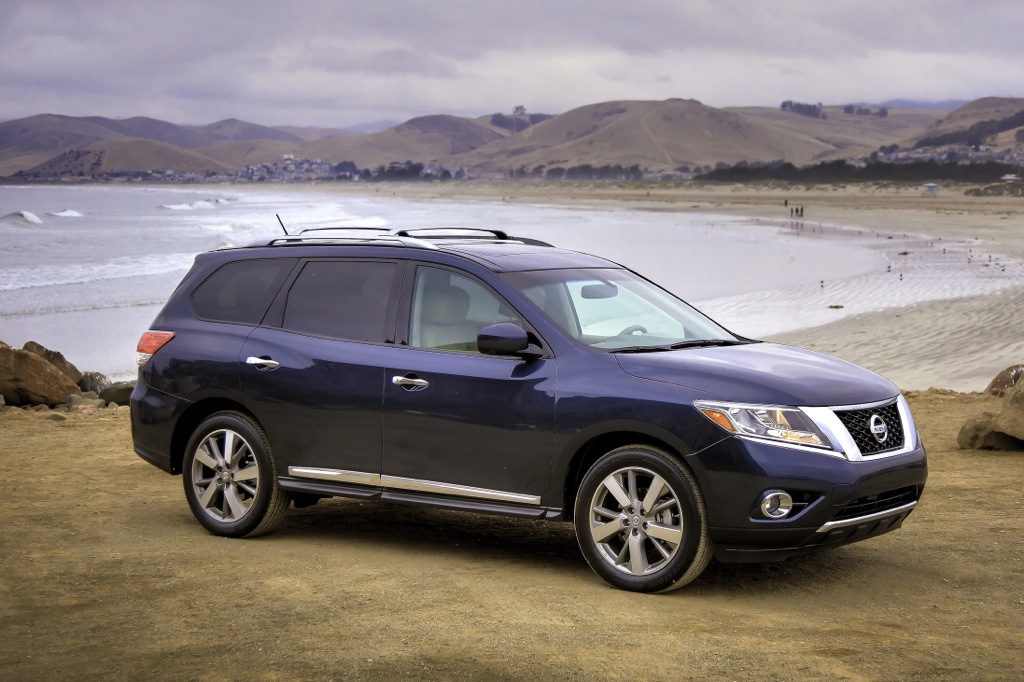 Nissan Pathfinder
The Nissan Pathfinder is one of the most versatile SUVs on the market -- and that makes it a great alternative to today's top minivans. For one thing, the Pathfinder boasts excellent fuel economy of up to 20 mpg city/27 mpg hwy -- or up to 25 mpg city/28 mpg hwy if you go for the miserly Pathfinder Hybrid model. There's also a roomy interior with 3-row seating and a surprisingly large cargo area, along with a lot of modern technology. And the Pathfinder's car-based roots make it as easy to drive as most modern minivans. Pricing is also reasonable, as the Pathfinder starts around $30,500 with shipping -- close to vans like the Honda Odyssey and Toyota Sienna.