Top Cars
6 Great New Hybrid Cars You Might Not Know About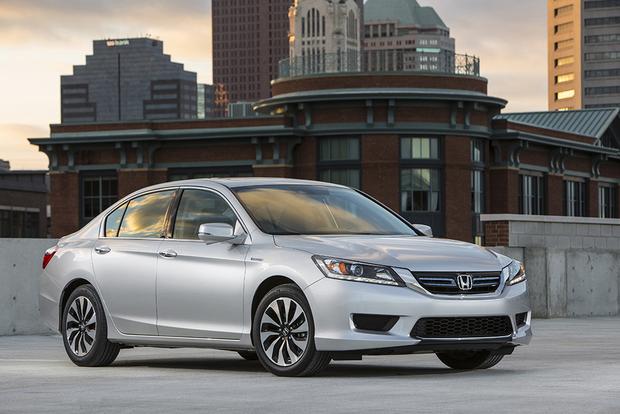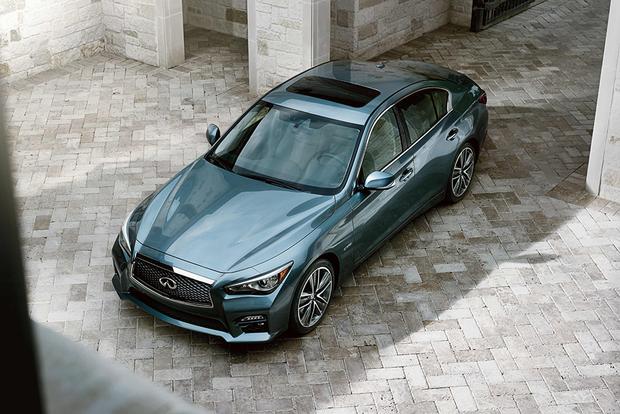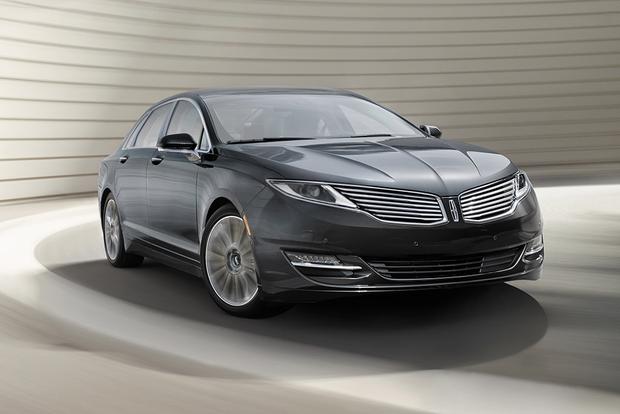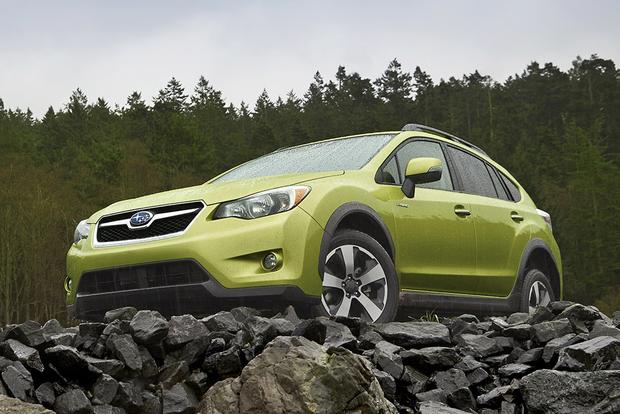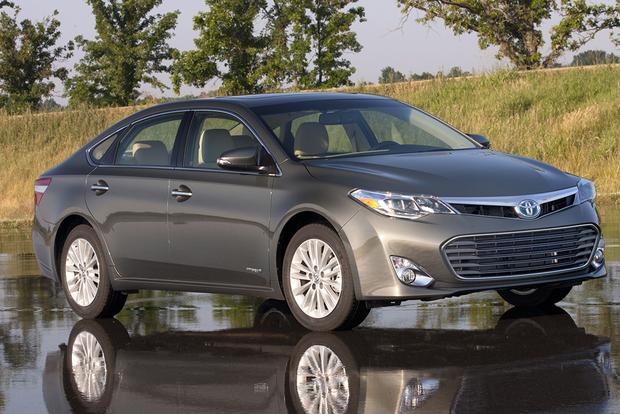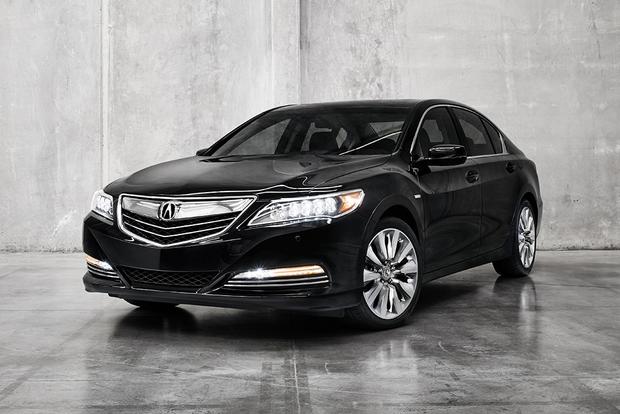 Regardless of whether gas prices go up or down, hybrid cars only seem to get more popular, with many new models introduced every year. What if you don't want to drive a normal hybrid such as the Toyota Prius or Ford Fusion Hybrid? We have the cure for drivers bored with today's most popular hybrids, as we've rounded up six excellent new models you might not know about.
Acura RLX Sport Hybrid
If you haven't been paying attention to the luxury-car segment (or even if you have paid attention), you might not realize Acura offers a hybrid version of its upscale RLX sedan. Officially dubbed the RLX Sport Hybrid, the fuel-sipping RLX features a muscular 377-horsepower hybrid V6 returning an impressive 28 miles per gallon in the city and 32 mpg on the highway. There's also a high-tech cabin with a lot of today's latest gadgets and a plush, luxurious interior. The only drawback? At nearly $61,000 with shipping, the RLX Sport Hybrid is a bit pricy, especially for an Acura.
Find an Acura RLX Sport Hybrid for sale
Honda Accord Hybrid
We're smitten with the Honda Accord Hybrid. Although it hasn't been out as long as its chief rival, the Toyota Camry Hybrid, and doesn't get as much press, we happen to think the Accord Hybrid is one of the best cars on the market. Not only does it offer everything we love about the Accord, such as excellent fuel economy, impressive interior space, notable reliability and reasonable pricing (it starts at just over $30,000), the Accord Hybrid also touts an amazing 50 mpg city/45 mpg hwy, which is better than any other hybrid on the market. If you haven't considered an Accord Hybrid, you should check it out right away.
Find a Honda Accord Hybrid for sale
Infiniti Q50 Hybrid
Infiniti makes a fuel-saving hybrid version of its highly popular Q50 sport sedan. Although the Q50 Hybrid isn't highly advertised, it offers some serious benefits over the standard Q50, including a city fuel economy rating of 29 mpg compared to the gas-powered Q50's 20 mpg figure. If that doesn't excite you, consider that you don't have to give up any performance to go with the Q50 Hybrid, as the sedan boasts an impressive 354 hp, 26 hp more than the regular Q50. The only real drawback is pricing, as the Q50 Hybrid starts around $45,000, a $4,500 increase over the standard Q50 Premium.
Find an Infiniti Q50 Hybrid for sale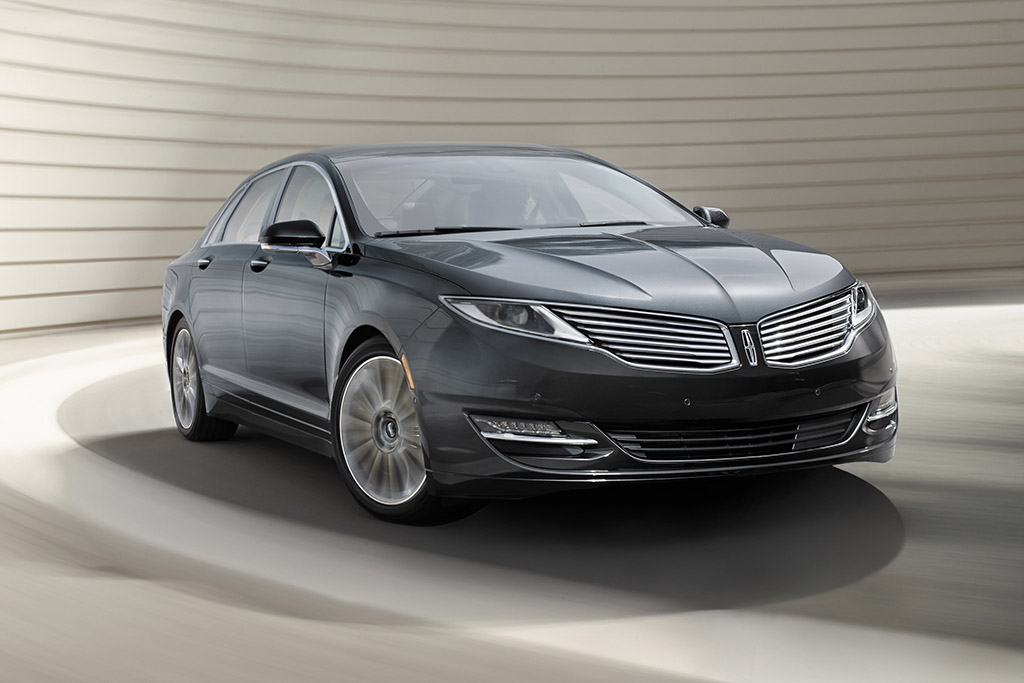 Lincoln MKZ Hybrid
When it comes to luxury hybrids, the Lincoln MKZ Hybrid is among our favorites. One obvious reason is the gas mileage, as the MKZ Hybrid returns 41 mpg city/39 mpg hwy, which is more than most hybrid cars (luxury models or not). We also like its long list of standard equipment, which includes 18-inch alloy wheels, keyless ignition and access, dual-zone automatic climate control and heated power front seats. The MKZ Hybrid's best attribute is its pricing. Despite excellent fuel economy figures, the MKZ Hybrid requires no additional premium over a standard gas-powered MKZ. Instead, it starts at an affordable $36,000 with shipping.
Find a Lincoln MKZ Hybrid for sale
Subaru XV Crosstrek Hybrid
Although you might be quick to dismiss the Subaru XV Crosstrek Hybrid due to its mediocre fuel economy advantage over the standard model, we think that would be a mistake. After all, the XV Crosstrek Hybrid's city gas mileage figure of 30 mpg is four mpg higher than a gas-powered model equipped with an automatic transmission and seven mpg higher than a gas-powered XV Crosstrek with a manual. Better yet, pricing is reasonable, as the XV Crosstrek Hybrid is equipped like a gas-powered XV Crosstrek Limited despite a $1,200 price increase to $27,000 with shipping. Its Limited level of equipment means all XV Crosstrek Hybrid models come standard with a long list of features, including automatic headlights, automatic climate control, a 4.3-in center screen, a backup camera and keyless ignition and access.
Find a Subaru XV Crosstrek Hybrid for sale
Toyota Avalon Hybrid
Most drivers will be surprised to learn there's a hybrid version of Toyota's popular Avalon full-size sedan. Released for the 2013 model year, the Avalon Hybrid combines everything likable about the Avalon, such as a comfortable ride and a plush interior, with a fuel-efficient 4-cylinder engine. The result is a full-size-sedan body and interior and a compact-car-like 40 mpg city/39 mpg hwy. Pricing is reasonable too, as the Avalon Hybrid starts around $37,500 with shipping, an increase of $2,300 over a corresponding gas-powered Avalon model.