Top Cars
6 Great Off-Road Pickup Trucks for 2015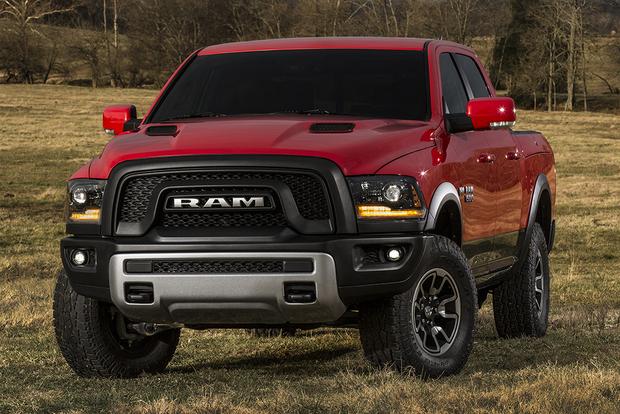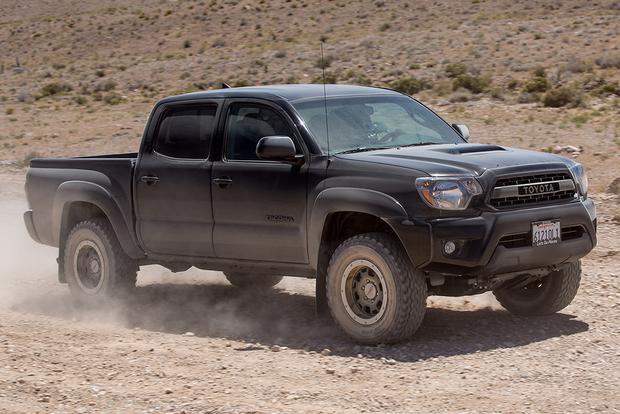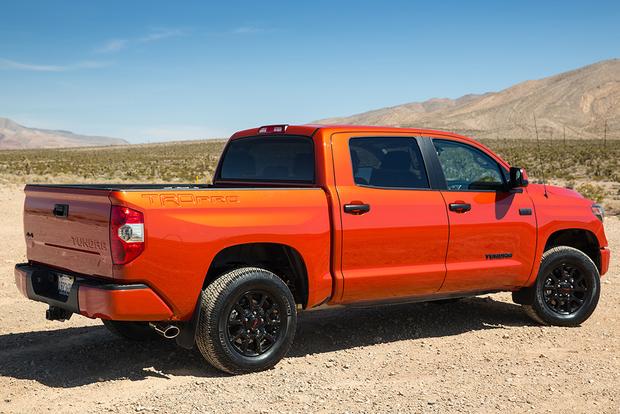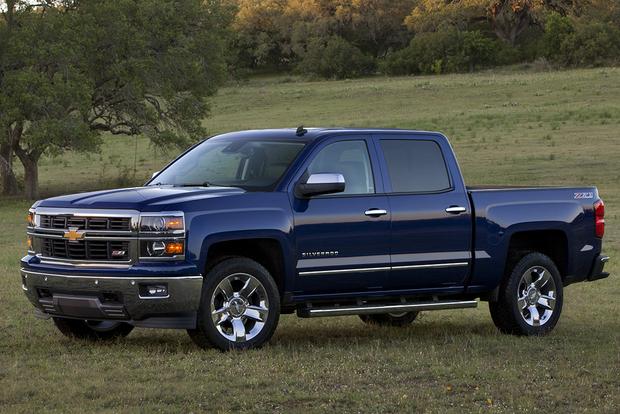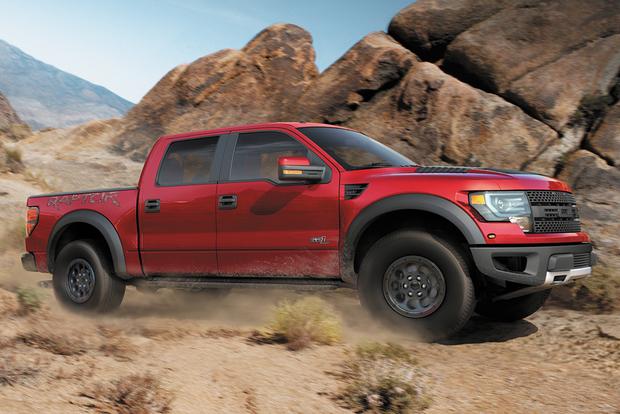 Although pickup trucks were once designed solely for farmers and business owners looking to tow and haul, their purpose has changed over time. These days, many shoppers want to use their trucks for just about everything, including trail tackling and crossing rugged terrain. To help you find a truck that's perfect for 4-wheeling duty, we've listed six great pickups with off-road capabilities. Better yet, we've included new and used models to ensure our list appeals to a wide variety of truck shoppers and their budgets.
Ford F-150 SVT Raptor
When discussions turn to off-road trucks, the F-150 SVT Raptor is usually the first model that comes up. Ford spared no expense to create its impressive Raptor off-roader, adding bulging fenders, beefy tires and bold styling to its standard F-150. But it's not all for show: The SVT Raptor also adds drastically improved suspension, a lifted ride height, front and rear tow hooks, a transfer case and a unique auxiliary equipment switch panel on the inside. The only drawback is that the last remaining new 2014 Raptor models are quickly being gobbled up by off-road-hungry shoppers at a pricey $47,000 with shipping, and a redesigned model won't hit dealers until sometime next year.
Ram 1500 Rebel
You'd be right to think of the Ram 1500 Rebel as a more affordable alternative to the pricey F-150 SVT Raptor. Expected to start in the mid-$30,000 range and officially unveiled at this year's Detroit Auto Show, the Ram 1500 Rebel boasts some, but not all, of the Raptor's impressive off-road accessories, including larger tires and a suspension lift. It also boasts several crucial exterior upgrades, including a bold new grille, a more pronounced front bumper and look-at-me exterior graphics. Look for the Ram 1500 Rebel to reach dealers this spring or summer.
Toyota Tacoma TRD Pro
The Toyota Tacoma TRD Pro is the best option for off-road pickup buyers interested in a smaller truck than such full-size models as the Ford Raptor or the Toyota Tundra TRD Pro. Based on the standard Tacoma pickup, the TRD Pro model adds improved suspension, a locking rear differential, downhill assist and hill-start assist. It also touts all-terrain tires and an upgraded cat-back exhaust that's designed to add a little extra horsepower and torque. What does this all cost? Around $36,000 with shipping, which isn't bad for a go-anywhere truck with city-friendly sizing and notorious Toyota dependability.
Toyota Tundra TRD Pro
It's best to think of the Tundra TRD Pro as a full-size version of the smaller Tacoma TRD Pro. In other words, you'll get the same impressive suspension upgrades, the same formidable front skid plate and the same muscular off-road tires. Of course, there are a few differences, such as the Tundra's larger size, its V8 powerplant and its $42,000 base price tag with shipping. Otherwise, Toyota's TRD Pro trucks both offer about the same level of enticing, off-road-friendly upgrades.
Used Chevrolet Silverado Z71
Although it boasts underbody protection, upgraded shock absorbers and tow hooks, the Chevrolet Silverado Z71 isn't quite on the same go-anywhere off-roader level as some of the other pickup trucks on our list. It's still very capable off the pavement. It's also a lot cheaper than off-roader rivals, especially if you consider a used model like we're recommending. Opt for a newly redesigned 2014 model, and prices start in the high-$20,000 to low-$30,000 range. An earlier Silverado Z71 can be found in the far more affordable low- to mid-$20,000 range, depending on options and trim level. With all the money you'll save compared to a Ford Raptor or a Tundra TRD Pro, you can add your own off-roader modifications to your Silverado.
Find a Chevrolet Silverado for sale
Used Nissan Titan PRO-4X
The full-size Nissan Titan PRO-4X is a highly capable off-road pickup, boasting impressive upgrades such as 18-inch all-terrain tires, a locking rear differential, off-road-tuned shocks and heavy-duty skid plates. We also still like the Titan's 317-horsepower 5.6-liter V8, largely due to its proven longevity and its massive 386 lb-ft of torque. With a base price of more than $41,000 with shipping, the Titan PRO-4X is too expensive for many truck shoppers. As a result, we recommend a more affordable used model. Shop for a 2012 Titan PRO-4X, for example, and you'll see average prices hovering around $28,500 on AutoTrader.com.