Around $15,000 is the sweet spot when it comes to buying a used compact car. At this price point, you can expect to find a relatively new model in a current-generation body style and, thanks to depreciation, a surprising array of features and technology to boot. Additionally, with the availability of hatchback body styles and the growing popularity of all-wheel drive, an affordable compact can make a great SUV alternative. With that said, here are six of our favorite used compact cars under $15,000 for 2020.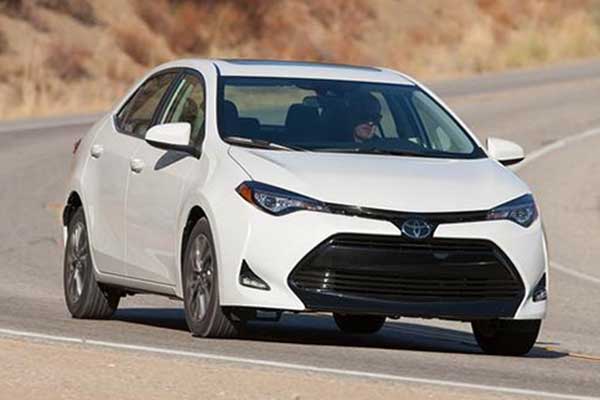 2017-2018 Toyota Corolla
Along with the Honda Accord, the Toyota Corolla has been a staple in the compact car segment for over four decades now. With good efficiency, great reliability and, as of the 2017 model year, a generous array of standard active safety features, it isn't hard to see why it's relied on by so many. When it comes to basic, economical transportation, it's hard to beat the Corolla.
The Corolla was fully redesigned for the 2020 model year, and new examples have been on sale for close to a year now. As a result, it's possible to find a gently-used 2020 Corolla sedan for around $15,000, and there are currently around 250 listed for sale on Autotrader. The hatchback version of the Corolla, which was all-new for 2019, hasn't depreciated quite as quickly as its sedan counterpart, although there are still around a dozen listed on Autotrader for about $15,000 or less. If you're looking for more options, there are loads of previous-gen Corollas to choose from on Autotrader. We recommend focusing your search on 2017-and-newer models, as these all came with standard active safety tech, such as automatic emergency braking and automatic high beams. Find a Toyota Corolla for sale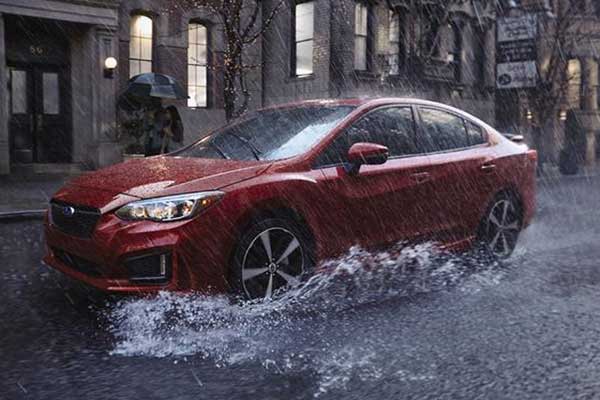 2017-2019 Subaru Impreza
If one thing in particular has the Subaru Impreza at the top of your list of used compact cars under $15,000, it's likely its standard all-wheel drive. Additionally, the Impreza has a few other strong selling points as well, such as its great safety ratings, good overall fuel efficiency and the availability of a hatchback body style, which makes it a great stand-in for a subcompact SUV. Altogether, the Impreza is an exceptionally well-rounded package. As a result of its standard all-wheel drive, the Impreza usually sells for slightly more than a competing front-wheel-drive compact car. Right now on Autotrader, there are currently over 300 2017-and-newer Imprezas listed for around $15,000 or less, while buyers looking for a wider range of options can look to a fourth-generation model, offered from 2011-2016, of which there are currently over 1,000 listed for sale. We'd probably shoot for a 2017 or newer model though. Find a Subaru Impreza for sale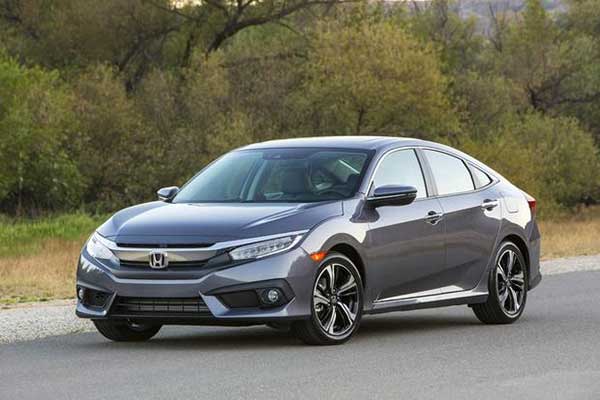 2016-2018 Honda Civic
The Honda Civic has been one of the leading compact cars here in the U.S. since the 1980s. While it offers similar space and reliability compared with the Corolla, the Civic is known for offering a nice interior and elevated driving dynamics as well. The current-generation Civic came out for the 2016 model year, and there are over 1,000 2016-2019 Honda Civics to choose from priced at around $15,000 or less on Autotrader. Additionally, the Civic is available in three body styles: sedan, 4-door hatchback and coupe. Of the 1,000+ Civics listed on Autotrader that fit within our price range, there are about 400 coupes and 150 hatchbacks. Find a Honda Civic for sale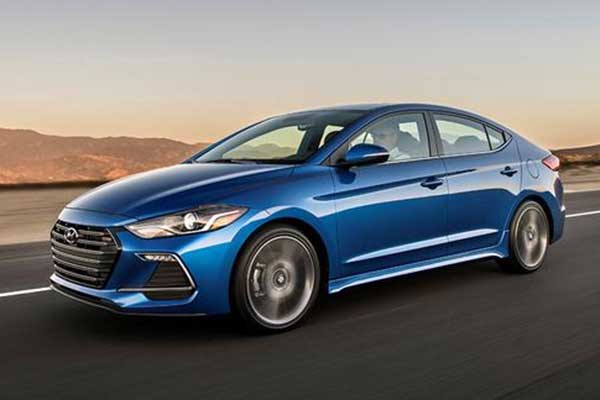 2017-2019 Hyundai Elantra
As with Hyundai's entire lineup, the Elantra is all about value. It offers a sophisticated design, a functional interior and good reliability. The Elantra uses a 4-cylinder that engine puts out between 128 and 201 horsepower. Additionally, starting with its SEL trim, the Elantra comes standard with Android Auto and Apple CarPlay, while Limited models add active safety features such as automatic emergency braking and adaptive cruise control. Right now on Autotrader, there are well over 1,000 2017-2019 Hyundai Elantras listed for sale that would work for a buyer with a budget of $15,000 or less. Find a Hyundai Elantra for sale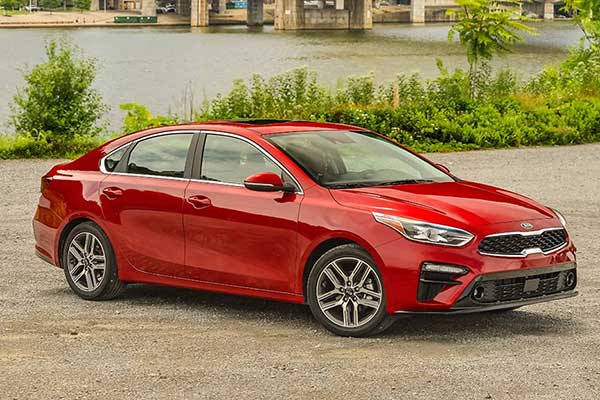 2019 Kia Forte
The Kia Forte was all-new for the 2019 model year, and thanks to America's waning interest in sedans, it's already possible to find these new-generation models for around $15,000 on the used market. Buyers currently have over 450 2019 Kia Fortes to choose from on Autotrader that would fit the bill. As Hyundai and Kia are owned by the same parent company, the Forte shares a lot of components with the Hyundai Elantra, and if you like one, then you'll probably like the other. Things we love about the Forte include its standard Android Auto and Apple CarPlay along with the availability of ventilated seats on upper trims. Additionally, every trim gets collision warning with automatic emergency braking along and lane-departure warning with lane-keeping assist, while features such as radar cruise control and automatic high beams are added on upper trims. Speaking of upper trims, buyers even have a few loaded EX models to choose from at the $15,000 mark, each of which come with leather seats, rear A/C vents, additional USB ports and more. Find a Kia Forte for sale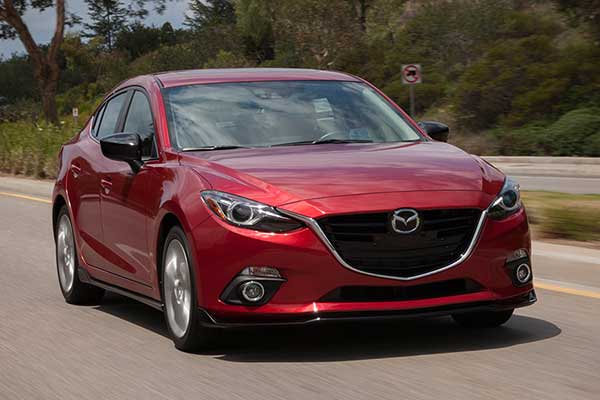 2017-2018 Mazda3
Over the course of the Mazda3's third generation, Mazda took the opportunity to move the vehicle further upmarket, and by the time the 2017 and 2018 model years rolled along, upper trim levels of the 3 had the feel of a borderline luxury car. Given that a few years have passed and it's now a generation old, it isn't hard to find an affordable used Mazda3 from these model years. There are currently tons listed on Autotrader for around $15,000 or less. Of these, just over 100 are the upper-level Grand Touring trim, which comes with a leather interior and loads of great safety features. Additionally, the Mazda3 is offered in both sedan and hatchback form, and there are around 600 to choose from, including 40 Grand Touring models. Find a Mazda3 for sale