Top Cars
6 Great Used Minivans for Under $10,000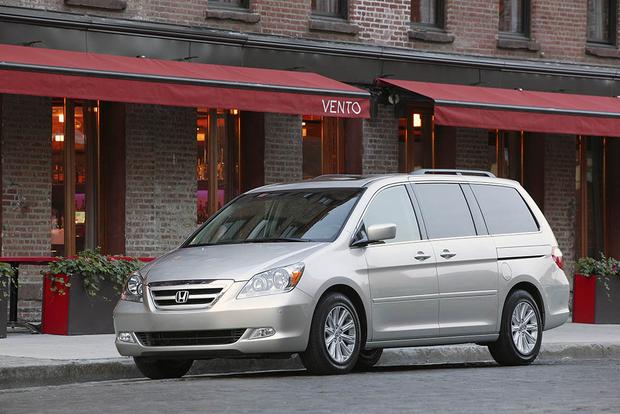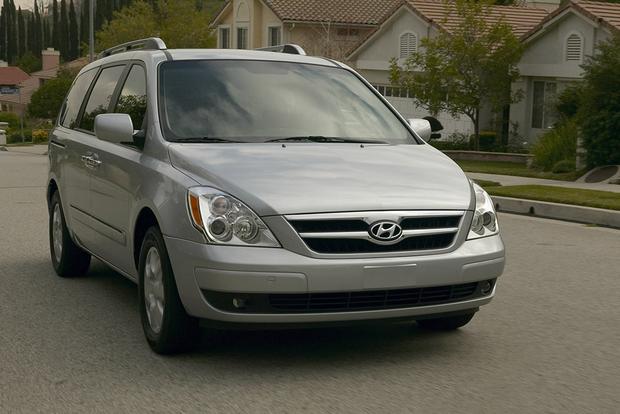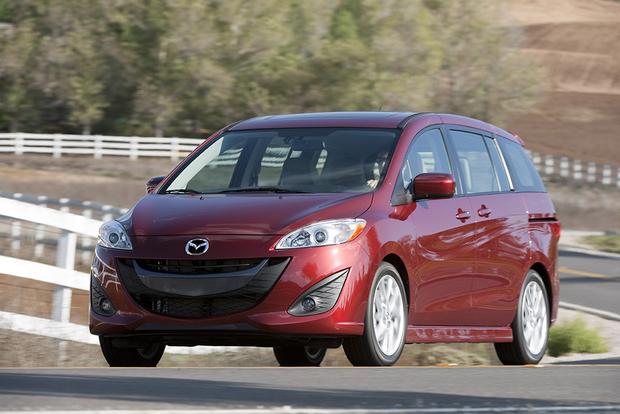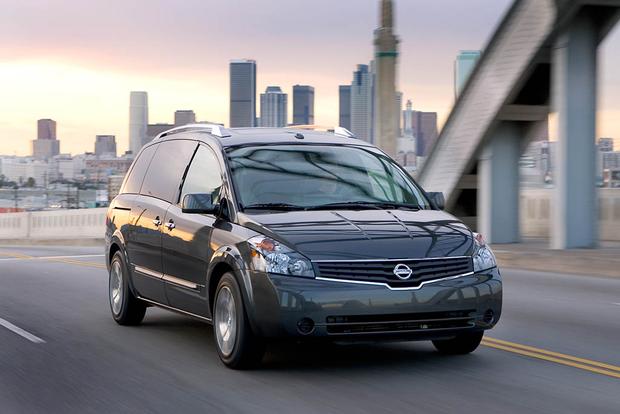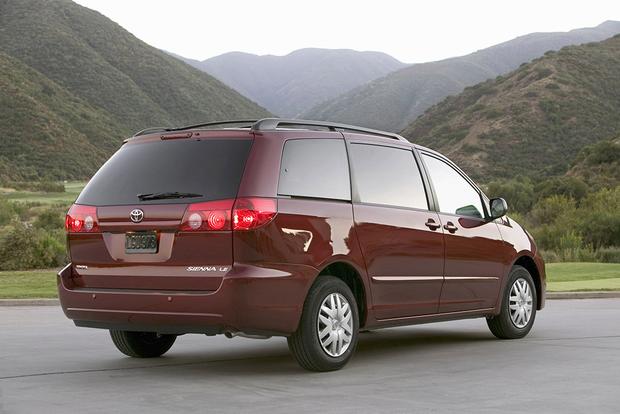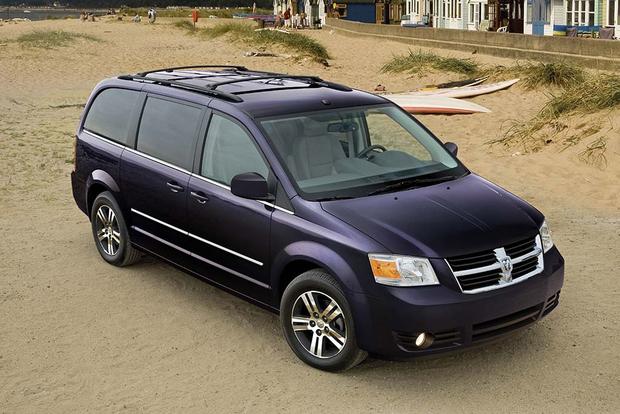 If you're interested in a family vehicle, we have good news: You don't have to spend a fortune to buy a minivan. Yes, new vans can be pricey, with some models available for nearly $50,000, but you can find a high-quality used minivan at surprisingly good prices now. To prove it, we've rounded up our favorite used minivans available today for a budget-friendly $10,000 or less.
2008-2010 Dodge Grand Caravan
Fully redesigned for the 2008 model year, the Dodge Grand Caravan offers a spacious interior and three available V6 engines. While fuel economy is disappointing -- even the most efficient powertrain achieves only 17 miles per gallon in the city and 25 mpg on the highway -- we like the standard safety features, which include side-curtain airbags, anti-lock brakes and traction control. We also like the van's long list of options, which includes a backup camera, rear parking sensors and rear cross-traffic alert. If you're interested, you should have no trouble finding a Grand Caravan in this price range, as the average asking price for a 2008-2010 model on Autotrader is just over $10,000.
Find a Dodge Grand Caravan for sale
2005-2007 Honda Odyssey
The Honda Odyssey is a perennial favorite minivan thanks to its ultra-roomy interior, a long list of modern conveniences and a powerful yet efficient standard engine. We especially love the 2005-2007 model, as it offers more of everything (including interior space and modern convenience features) compared to the original sliding door Odyssey, which lasted from 1999 to 2004, without a hefty price premium. Currently, there are nearly 1,800 different 2005 to 2007 Odyssey models available on Autotrader for around $10,000 or less, which makes this reliable minivan surprisingly affordable, too.
2007-2008 Hyundai Entourage
One way to find a good deal on a minivan is to buy a model few drivers have heard about, such as the Hyundai Entourage, a mechanical twin of the Kia Sedona, which was only sold for the 2007 and 2008 model years. Despite its low sales volume, the Entourage had some major benefits, such as a powerful 242-horsepower V6, standard side-curtain airbags, anti-lock brakes and options including dual power-sliding doors, leather upholstery, power adjustable pedals, parking sensors and a DVD entertainment system. You'll have to find a high-end model to take advantage of those features, but with more than 170 different examples of the 2007-2008 Entourage currently listed on Autotrader for around $10,000 or less, you should have a wide selection.
Find a Hyundai Entourage for sale
2012 Mazda5
Although the 2012 Mazda5 is smaller than most minivans, its size comes with a few benefits. One of them is fuel economy, as the 157-hp 4-cylinder Mazda5 returns an excellent 21 mpg city/28 mpg hwy, which is far better than V6-powered vans. We also like its ease of parking and excellent maneuverability, making it perfect for city life. For the equipment, we especially like the Grand Touring model, which boasts excellent features, such as automatic xenon headlights, automatic wipers, leather upholstery and heated front seats. You should have no trouble finding one, too, as there are currently 65 different 2012 Mazda5 models on Autotrader for around $10,000 or less, and far more are available if you're willing to consider the van's first-generation model, which was offered from 2006 to 2010.
2006-2009 Nissan Quest
Get past its unusual styling and you'll find the 2006-2009 Nissan Quest is one of the most endearing vans on the market. It has a long list of equipment, especially in upscale SE models, which include dual power-sliding doors, alloy wheels, rear park assist, leather upholstery, Bluetooth, a 10-speaker Bose audio system and more. We also like the Quest's reliable 3.5-liter V6 engine, which has consistently proven itself in a wide variety of Nissan models, and its reasonable pricing, as there are currently 435 different 2006-2009 Quest models available on Autotrader for around $10,000 or less.
2004-2007 Toyota Sienna
Don't let its age fool you: The 2004-2007 Toyota Sienna is among the most reliable used minivans on our list, thanks to a dependable Toyota drivetrain finding its way into millions of the brand's cars, SUVs and vans over the years. We also like the Sienna's available all-wheel drive, seating for up to eight passengers and a fold-flat third-row seat. While the Sienna tends to be pricier than other vans, you should have no trouble finding a 2004-2007 model within this budget, as there are currently more than 1,600 different examples listed on Autotrader across the country for around $10,000 or less.