Top Cars
6 Great Used SUVs Under $20,000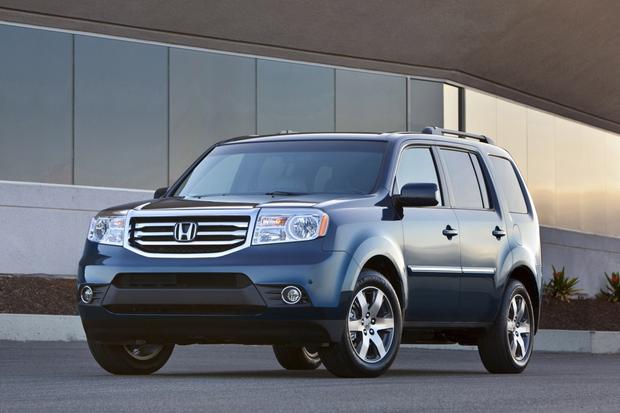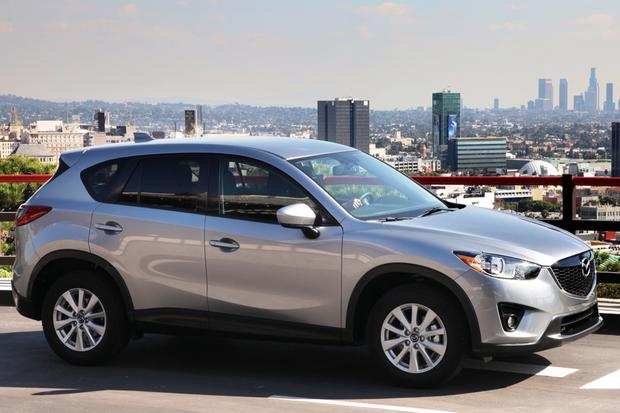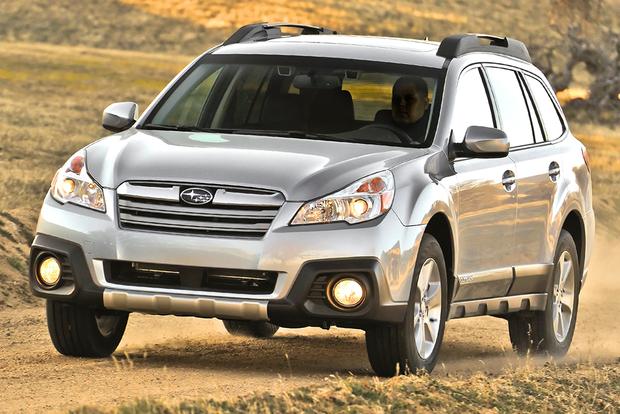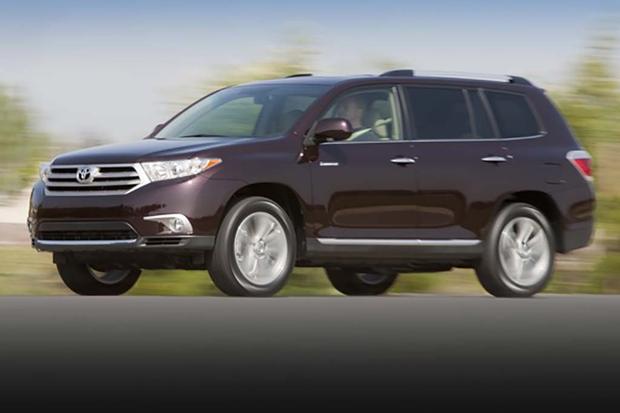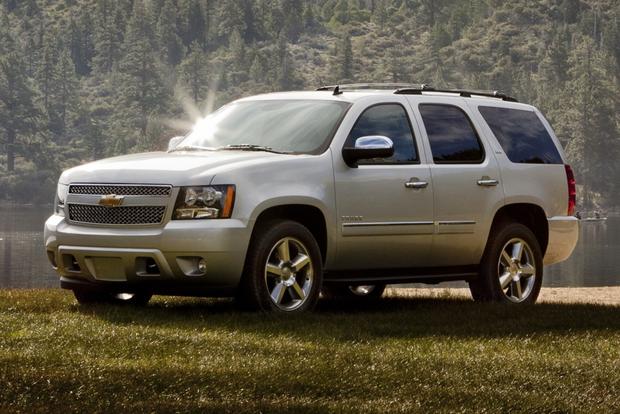 Editor's Note: Check out our list of the 10 Best Used SUVs Under $20,000 for 2018.
If you're interested in buying a used SUV at a reasonable price, you've come to the right place. We've listed six of our favorite used SUVs you can buy today for around $20,000 or less. Best of all, we've made sure to include SUVs of all sizes in order to appeal to a wide range of shoppers who have a wide range of needs and desires for their next SUV.
2007-2012 Chevrolet Tahoe
The Chevrolet Tahoe is a full-size SUV with 3-row seating and V8 power. That makes it a perfect vehicle for big families or drivers looking to tow a trailer with their family vehicle. While a brand-new Tahoe can be a highly expensive proposition -- with some models costing well over $50,000 -- a used Tahoe is a little more reasonable. That's especially true if you pick a 2007-2012 model, as there are nearly 2,600 different examples listed on Autotrader for around $20,000. We especially recommend looking for an upscale LT model, many of which come with leather upholstery, power adjustable pedals, heated seats and a Bose sound system.
Find a Chevrolet Tahoe for sale
2006-2012 Ford Expedition
The Ford Expedition is a full-size SUV with V8 power, 3-row seating and a lot of cargo space. It's also the chief rival to the Chevy Tahoe, and while it may not be as popular as the big Chevy, it still offers an excellent alternative, touting a 300-horsepower V8, a 9,200-lb towing capacity and trim levels that range from simple and basic to luxurious and well-equipped. If you're interested, we especially suggest checking out a 2006-2012 Expedition, as there are currently around 1,300 different examples listed today on Autotrader for $20,000 or less.
Find a Ford Expedition for sale
2008-2013 Honda Pilot
The Honda Pilot is an excellent midsize family SUV with standard 3-row seating, a fuel-efficient V6 and notorious durability. Recently redesigned for the 2016 model year, the new Pilot can get expensive, but a used 2008-2013 model is far more affordable, with roughly 1,600 different examples listed on Autotrader for around $20,000 or less. If you're unsure of how to focus your search, we suggest looking for an upscale EX-L model, which will include desirable features such as leather upholstery with heated front seats, a power sunroof, a backup camera, alloy wheels and tri-zone automatic climate control.
2013-2015 Mazda CX-5
The Mazda CX-5 is a compact crossover that offers a sportier look -- and a more engaging driving experience -- than most rivals. It also boasts excellent fuel efficiency, touting up to 35 miles per gallon on the highway with the right engine and transmission combination. And while a new CX-5 will easily top $20,000 with desirable options, used SUVs are easy to find within our budget. There are currently more than 800 different CX-5 models listed on Autotrader for $20,000 or less. Some even include Mazda's excellent certified pre-owned warranty, which offers 7 years or 100,000 miles of powertrain coverage from the original sale date.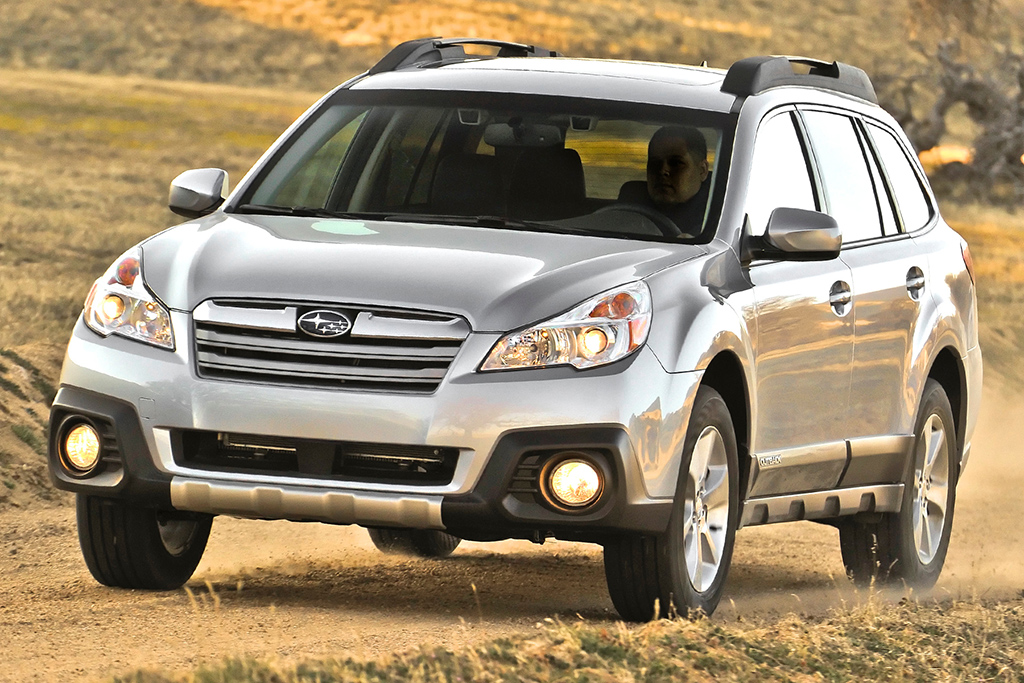 2010-2014 Subaru Outback
The Subaru Outback isn't an SUV at all, but rather a tall station wagon. But that shouldn't stop you from considering one, as the Outback offers a lot of traits that make SUVs so great, including all-wheel drive (it's standard in the Outback), raised ground clearance and a roomy interior and cargo area. But unlike most SUVs, the Outback also benefits from a carlike driving experience and excellent fuel economy that reaches as high as 22 mpg in the city and 29 mpg on the highway. If you're interested, you should have no trouble finding a 2010-2014 Outback within our budget, as there are currently more than 3,000 examples listed on Autotrader for around $20,000 or less.
Find a Subaru Outback for sale
2008-2013 Toyota Highlander
The Toyota Highlander is a popular midsize SUV with 3-row seating, a comfortable ride and strong reliability. Featuring 4-cylinder or V6 power, the Highlander touts just about everything you'll want from your next family SUV. The only problem is that a new Highlander can be pricy, with new 2016 models starting at around $31,000 and reaching as high as $50,000 or more if you choose a well-equipped hybrid version. The solution for drivers on a budget is to choose a used 2008-2013 Highlander, as there are around 1,800 different examples listed on Autotrader for around $20,000 or less.