Toyota is one of the largest automakers in the world and has earned a reputation for building cars that last forever. With a wide array of models fitting into all the major categories, there's bound to be a Toyota out there for just about anyone, and that includes buyers on a budget. Here we'll outline six of the best used Toyotas available for around $15,000 or less.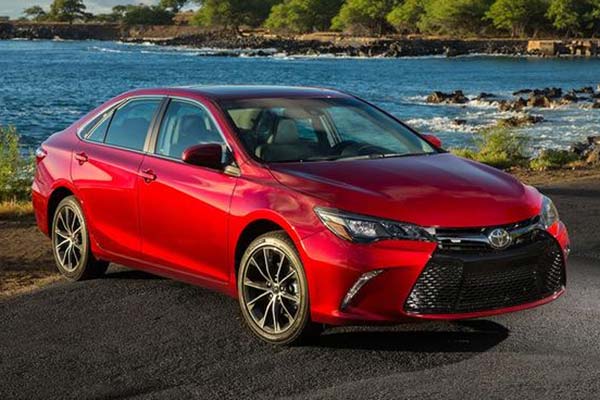 2014-2017 Toyota Camry
Thanks to the rise of the SUV, sedans aren't nearly as popular today as they were a few years ago. As a result, it's possible to find an excellent deal on a used family sedan like the Toyota Camry. Being the best-selling sedan in America for years now, the Camry offers great reliability, smart features and reasonable efficiency. There was an all-new Camry released for the 2018 model year, and there are already around 200 listed on Autotrader that would work for a buyer on a budget of $15,000 or less.
The best thing about the current-gen Camry is that it comes standard with active safety tech like automatic emergency braking, radar cruise control, lane keep assist and automatic high beams. For more options, though, buyers will want to look back to the previous-generation Camry, and we recommend targeting examples form the 2014 to 2017 model years, of which there are currently over 1,000 listed for sale on Autotrader. Find a Toyota Camry for sale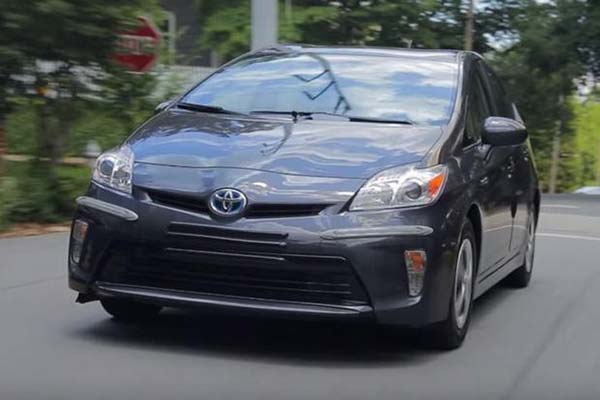 2012-2015 Toyota Prius
The Prius is ridiculously efficient. It isn't fast or flashy, but this compact hatchback will easily return around 50 miles per gallon in combined driving, which translates directly to more money in your pocket in the form of fuel savings. The other cool thing about the Prius is that its hatchback body style means it can swallow a surprising amount of cargo, making it more practical than an everyday compact sedan.
The majority of Priuses listed for sale on Autotrader for around $15,000 or less are later, third-generation models from the 2012 to 2015 model years. Buyers currently have over 1,000 examples to choose from that would fit the bill. If you're looking for something newer, there are also around 120 2016-or-newer Priuses from the model's fourth generation for sale on Autotrader for around $15,000 or less. Find a Toyota Prius for sale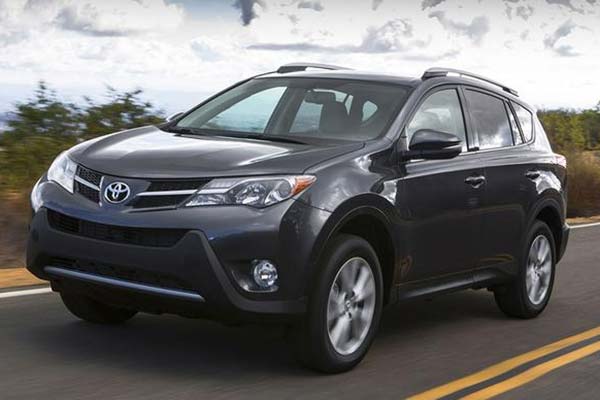 2013-2018 Toyota RAV4
In 2018, the Toyota RAV4 was the best-selling non-truck in the United States. It should probably go without saying then that the RAV4 is arguably better aligned with Americans' tastes than any other modern vehicle, and it offers a great mix of efficiency, utility and comfort. The fourth-gen RAV4 was sold all the way from 2013 through 2018, and early examples can now be had for around $15,000. Notable trim levels from these years include the XSE model, which came with a performance-tuned suspension and sportier styling cues, and a hybrid, which returned an impressive 34 mpg in the city and 31 mpg on the highway. Right now on Autotrader, there are currently over 1,000 2013-2018 RAV4s listed for under $15,000. Of these, more than 600 come with all-wheel drive, while just a few are hybrids. Find a Toyota RAV4 for sale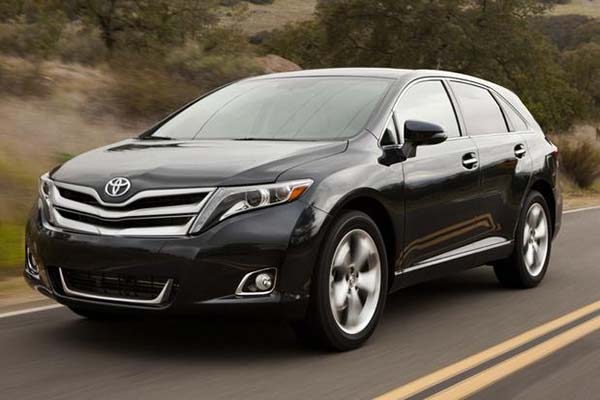 2009-2015 Toyota Venza
The Venza is a great option for buyers who want more space than you get with a RAV4 but don't need the third-row seat offered by the Highlander. Think of it as Toyota's version of the Nissan Murano or the Ford Edge. Being one of the lesser-known used Toyotas on this list, the Venza was sold for just one generation from the 2009 to 2015 model years, and what a lot of people don't realize is that the Venza is based heavily on the third-generation Lexus RX. With that said, it is slightly smaller than the RX in terms of overall cargo volume.
The Venza's interior is reasonably refined, and the exterior styling is attractive, though conservative. Both 4-cylinder and 6-cylinder engines were offered, and either can be had with AWD. Right now on Autotrader, there are around 750 Venzas listed for $15,000 or less. Find a Toyota Venza for sale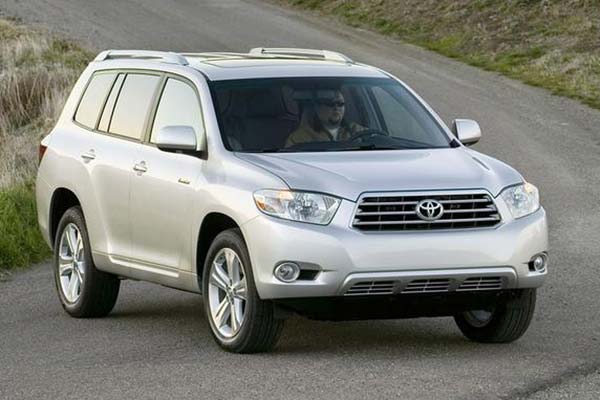 2011-2013 Toyota Highlander
The Highlander is a good alternative for anyone who can't stand the idea of driving a minivan. With three rows of seats, the Highlander can seat up to seven passengers, and it also offers a tall, upright driving position and available AWD. Find one with second-row captains chairs and the seating capacity is reduced to six, but in exchange, your second row passengers will have a much more comfortable experience.
Both 4- and 6-cylinder Highlanders were offered, and a V6 hybrid version was available as well. While the hybrid returns the best fuel economy, the regular V6 offers the most overall power. Either way, we'd recommend a 6-cylinder model. Right now on Autotrader, there are around 350 AWD V6-powered Highlanders listed for around $15k or less. Find a Toyota Highlander for sale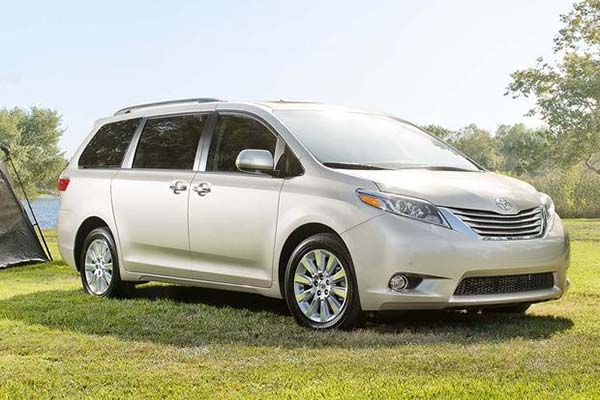 2011-2016 Toyota Sienna
With the popularity of SUVs today, minivans get a bad rap. But the fact of the matter is, from a practicality standpoint, a van can't be beat. The Toyota Sienna has been one of the leading minivans on the market since the early 2000s, and it offers sliding doors, great cargo space and room for up to eight passengers. Additionally, the Sienna is available with AWD and is the only modern minivan to offer it.
The Sienna has been around in its current generation since the 2011 model year, so even an older example is going to feel somewhat similar to a brand new one. Both 4- and 6-cylinder engines have been offered in the Sienna over the years, and we'd recommend going for the V6. Right now on Autotrader, there are over 1,000 V6-powered Siennas listed for under $15,000 — over 100 of which come with AWD. Find a Toyota Sienna for sale