Top Cars
6 Great Warm Weather Cars for $30,000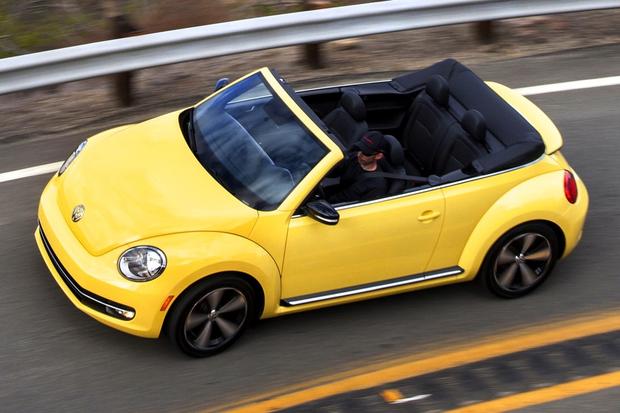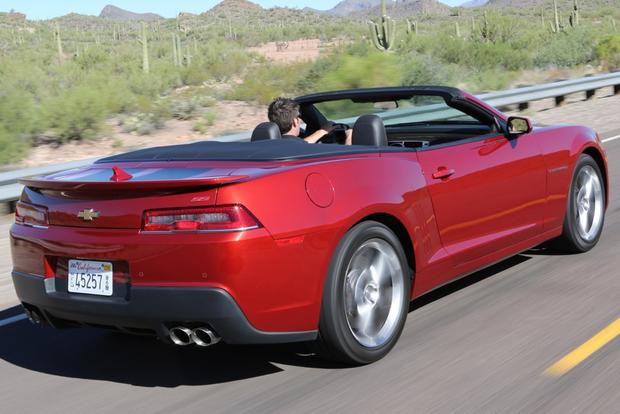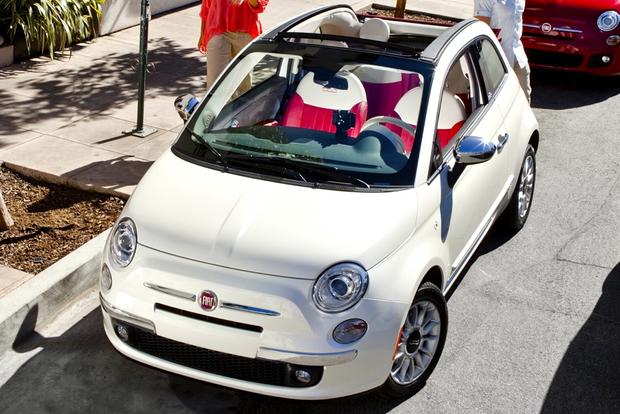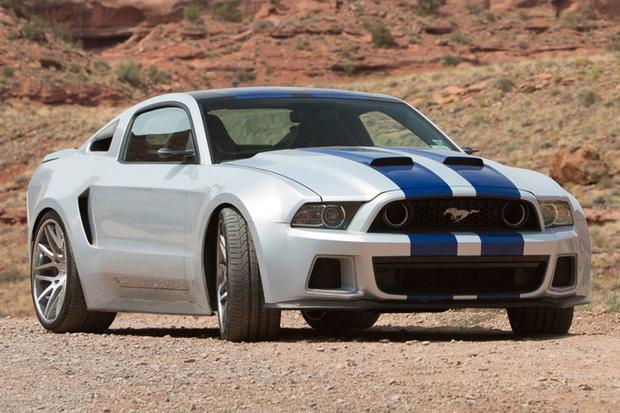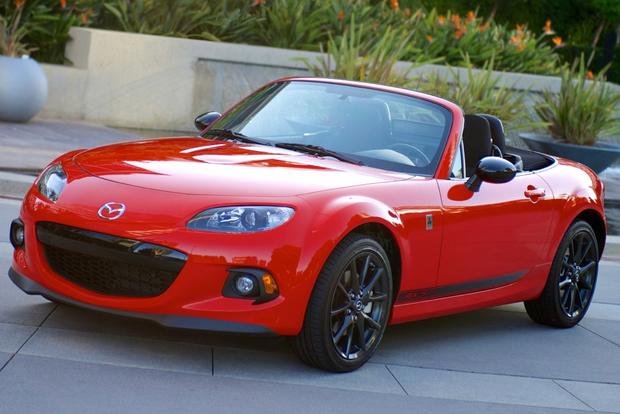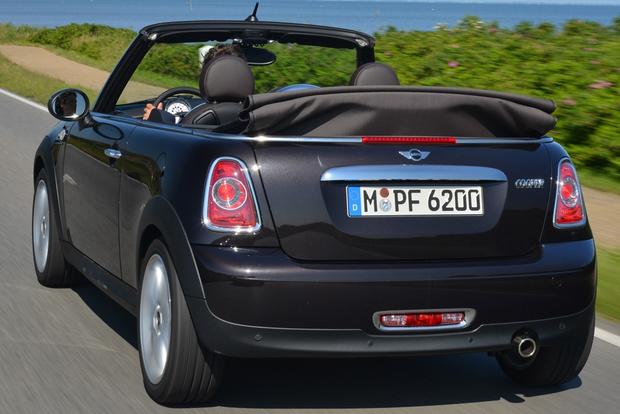 All across the country, the weather is getting better, and that means many car shoppers are interested in a new vehicle that will help them take advantage of the rising temperatures and sunny days. If that sounds like you, then our new list will help send you in the right direction, as we've listed our favorite warm weather cars and have kept our choices within a reasonable $30,000 budget.
Chevrolet Camaro Convertible
The Camaro packs a highly enjoyable punch in its base price of around $31,000. There's a power-operated soft-top, room for four passengers and a surprisingly potent V6 that makes a muscular 323 horsepower. Convertible models also include a long list of standard equipment, ranging from a remote starter and a 7-inch touchscreen to rear parking sensors and a backup camera. And while the Camaro's base price is just over $30,000, we think some shoppers might be able to get the figure closer to our target price with a little negotiating.
Find a Chevrolet Camaro for sale
FIAT 500c
The FIAT 500c isn't quite a convertible, but on sunny days, it'll certainly feel like it. The tiny 2-door lets drivers fold back its cloth top to create the largest sunroof around. And while the rails above the 500c's doors stay firmly in place, the 500c gives you the same wind-in-your-hair feeling as the best drop-tops on the market. The only difference? While most convertibles have expensive starting prices, the 500c starts at a budget-friendly $20,500, and it returns an impressive 40 miles per gallon on the highway.
Ford Mustang Convertible
The sporty Ford Mustang convertible offers top-down thrills for a starting price of just $28,500. While that's a lot more money than a Mustang coupe, Mustang convertible models also offer a lot more excitement, thanks to a power-operated soft-top and four reasonably sized seats. You can carry around a few friends as you enjoy the beautiful summer weather while having fun with the Mustang's standard 3.7-liter V6, which offers a muscular 305 hp.
Mazda MX-5 Miata
It's hard to deny that the sporty Mazda MX-5 Miata is one of the most enjoyable cars on sale. One reason is that every single MX-5 Miata is a convertible, meaning even those who choose the most basic models still get to enjoy top-down sunny-day cruising. But the MX-5 Miata also offers impressive handling that gives it full-fledged sports-car status, largely due to its well-balanced chassis, its small size (it only has two seats) and rear-wheel drive. Best of all, the MX-5 Miata starts at a highly reasonable $24,500, meaning you can add a few options and still stay under our $30,000 budget.
Find a Mazda MX-5 Miata for sale
MINI Cooper Convertible
The MINI Cooper convertible offers razor-sharp handling, four seats and a high-quality cabin that carries the car's unique styling inside. It also offers a reasonable base price: The soft-top Cooper convertible starts around $26,000 with shipping. While that figure includes a manual transmission, that's the one we'd get; we'd spring for a few other unique extras to help make our MINI stand out. Want more power? The sporty Cooper S convertible starts around $29,000 with shipping, but we think options will push most Cooper S models well outside our $30,000 budget.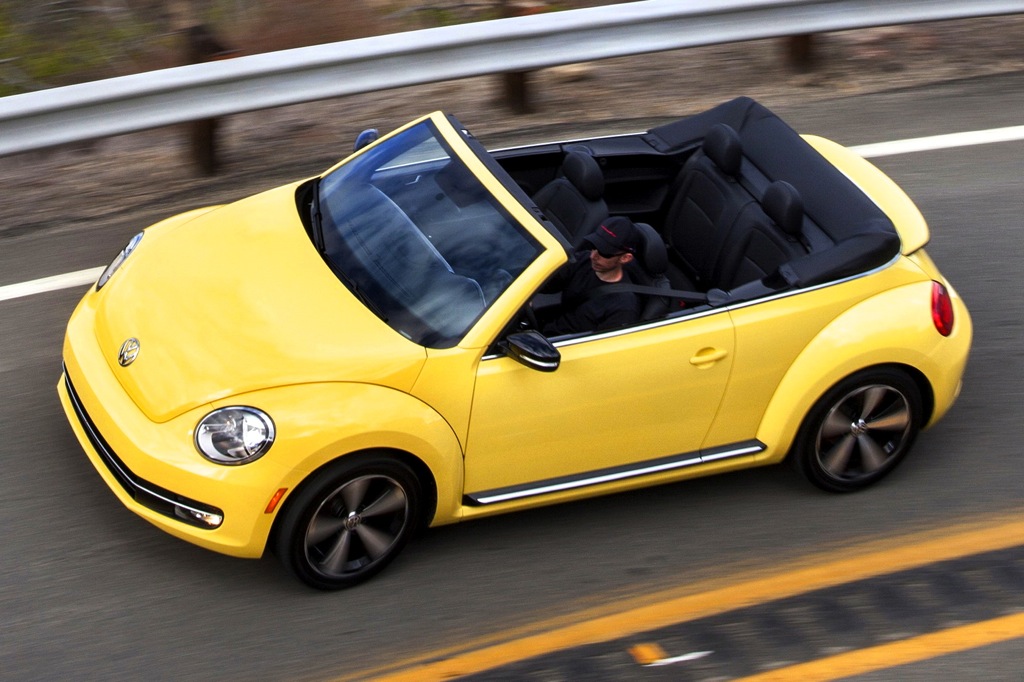 Volkswagen Beetle Convertible
The recently updated Volkswagen Beetle may boast bolder, more aggressive styling than its predecessor, but it still features the same unique looks we've come to appreciate from Volkswagen's most iconic car. More importantly, shoppers interested in warm weather cars can opt for a soft-top version of the popular Volkswagen, which starts at a reasonable $26,000 with shipping. And that figure doesn't skimp on amenities: Even the most basic Beetle models include air conditioning, keyless entry, Bluetooth, heated front seats and 17-in alloy wheels.