Top Cars
6 Luxury Cars You Didn't Know Offer AWD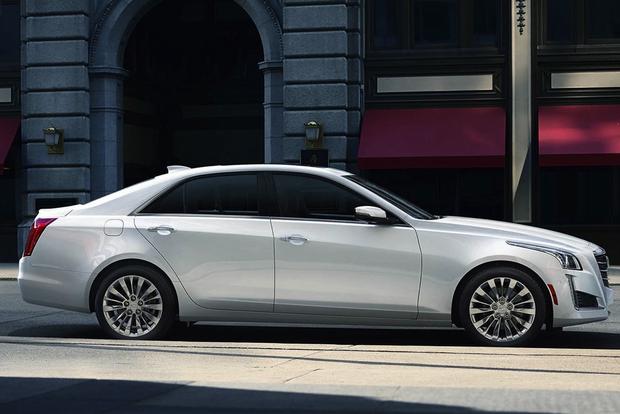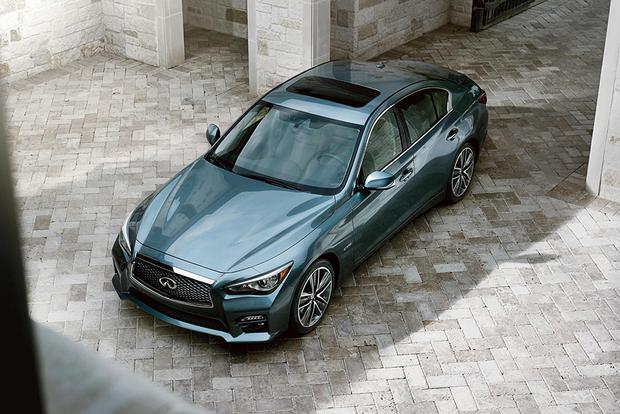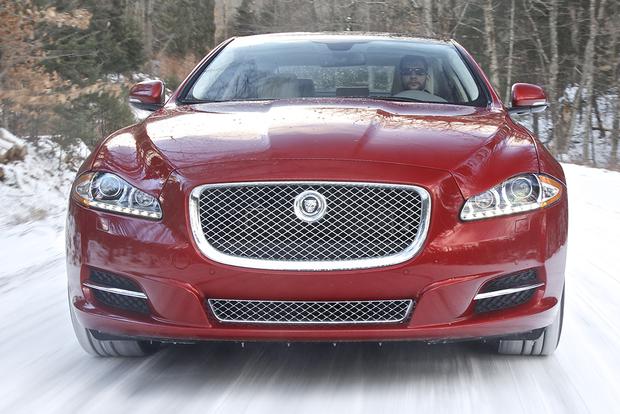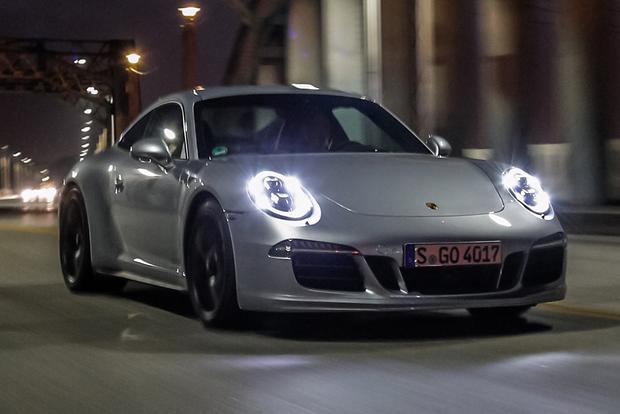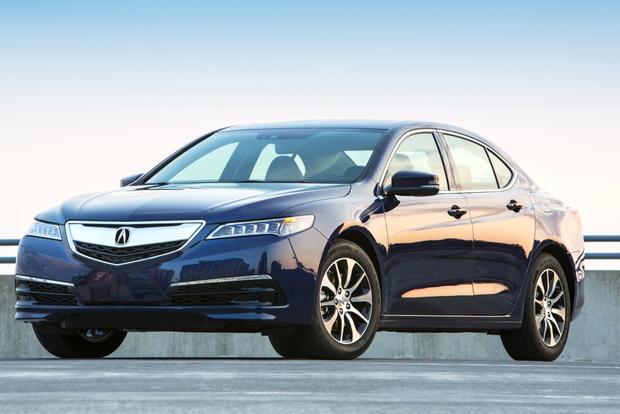 If you live in a northern climate or frequently traverse rough roads, you probably want your next car to have all-wheel drive (AWD). Years ago, it wasn't possible to add this feature to a luxury car, as most luxury models had front-wheel drive. But times have changed, and these days you can get all-wheel drive in a greater number of luxury cars than ever before. For proof, we've rounded up six excellent luxury models that you probably didn't know you could get with AWD.
Acura TLX
Although Acura has typically been known for choosing front-wheel drive over rear- or all-wheel drive, the brand has recently started to change its tune with a new feature dubbed Super Handling All-Wheel Drive (SH-AWD). Designed to boost performance and grip, SH-AWD is now finding its way on to more and more Acura models -- including the newly released TLX sedan, which has replaced both the TSX and the TL in Acura's lineup. While the TLX is hardly as exciting as its rivals, it offers the best bang for your buck, and it touts all-wheel drive for a reasonable $42,500 with shipping, which undercuts nearly all other AWD luxury sedans.
BMW 6 Series
While it might be hard to believe that a high-performance BMW sports car offers snow-friendly all-wheel drive, that's exactly the situation with the recently redesigned BMW 6 Series. Offered in coupe or sedan (Gran Coupe) form, the 6 Series touts two excellent powertrains -- a 315-horsepower 6-cylinder and a 445-hp turbocharged V8 -- along with a wide array of available technology such as infrared night vision, adaptive cruise control and forward-collision warning with automatic braking. And now that's all available to drivers who want all-wheel drive, as the feature is optional on all 6 Series models for a $3,000 premium over the usual starting price of $77,500 for a 640i or $88,900 for a 650i.
Cadillac CTS
Originally on sale for the 2003 model year, the Cadillac CTS didn't offer all-wheel drive for much of its early life. But faced with increasing demand from northern customers, Cadillac finally acquiesced a few years ago and gave its midsize model an excellent available all-wheel-drive system. Recently redesigned with improved technology and better performance, the latest CTS offers modern, angular styling and a high-tech interior -- along with excellent 272-hp 4-cylinder or 321-hp V6 engines. All-wheel drive is offered with both powertrains, but we prefer the 4-cylinder, which offers a reasonable base price of around $50,000 with shipping and miserly fuel economy ratings of 19 miles per gallon in the city and 28 mpg on the highway.
Infiniti Q50
The sporty Infiniti Q50 is primarily known for its rear-wheel-drive layout, which sets it apart from rival models such as the Acura TLX and Audi A4. But the Q50 doesn't solely come in rear-wheel drive; it also boasts available all-wheel drive, which is great for shoppers in cold-weather climates. Expect to pay around $40,000 for an all-wheel-drive Q50, which is just $1,800 more than a rear-wheel-drive model -- an unusually small penalty to get all-weather security. Of course, you'll also get a lot of other impressive features, such as a 328-hp V6, a proximity key with push-button starting and LED headlights.
Jaguar XJ
For decades, Jaguar has eschewed the cold-weather benefit of all-wheel drive, even as rival luxury cars from brands such as BMW, Mercedes and Audi adopted it en masse. But finally, the famed British luxury automaker has seen the light: Virtually all of its models are now offered with all-wheel drive, including the range-topping XJ sedan, which starts around $78,500 with the feature. Unfortunately, getting all-wheel drive in your Jag means opting for the brand's 340-hp supercharged V6 and not a muscular V8, but that's hardly a penalty considering that an XJ equipped with this engine manages to boast a quick 0-to-60 time of around 6 seconds and a surprisingly miserly fuel economy rating of up to 24 mpg hwy.
Porsche 911
Yes, it's true: The Porsche 911, one of the most iconic sports cars of all time, can also be had with all-wheel drive. Included as standard equipment on Carrera 4, Carrera 4S and Turbo models, the 911's all-wheel-drive system could actually be used to make the 911 into a year-round vehicle -- with the right tires, of course. That's good news for shoppers who don't want winter to mean compromising on the performance and excitement that goes along with owning a 911. If it sounds appealing to you, expect to pay around $92,000 for a base-level Carrera 4 or $106,600 for a Carrera 4S -- a big sum, but one that buys you an experience that's difficult to replicate anywhere else.