Top Cars
6 New Cars with Low Monthly Payments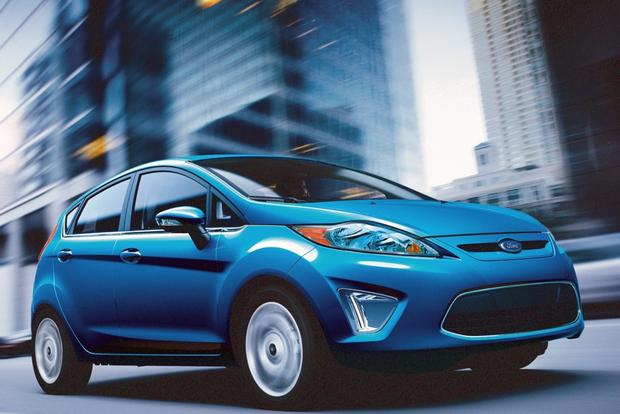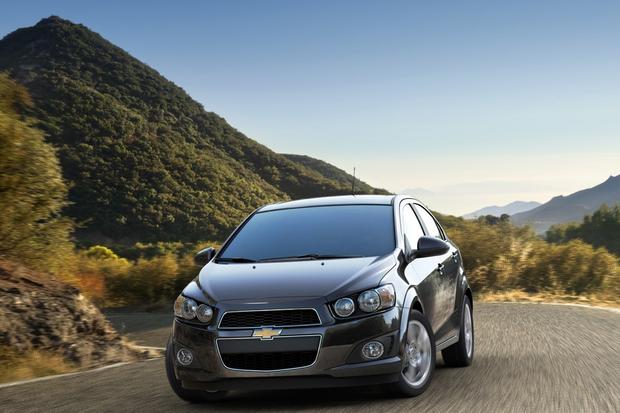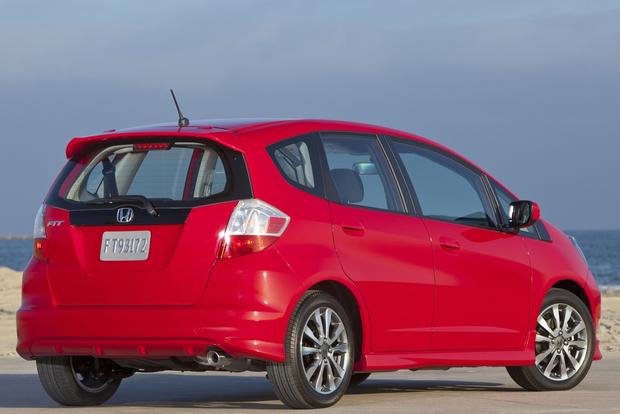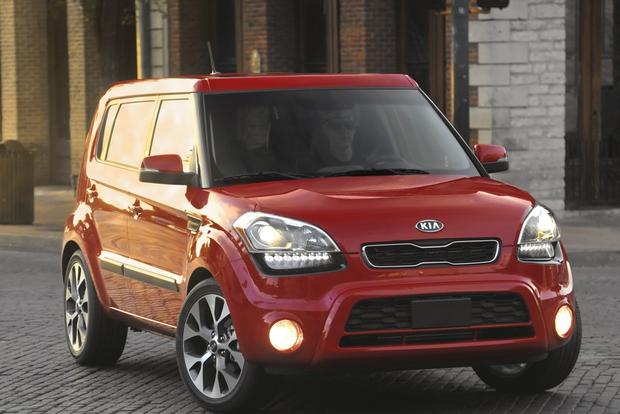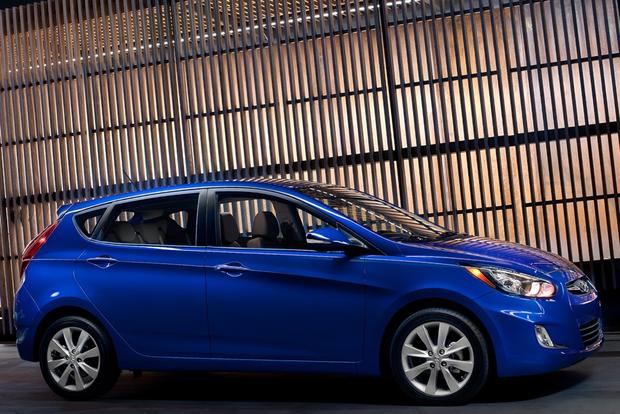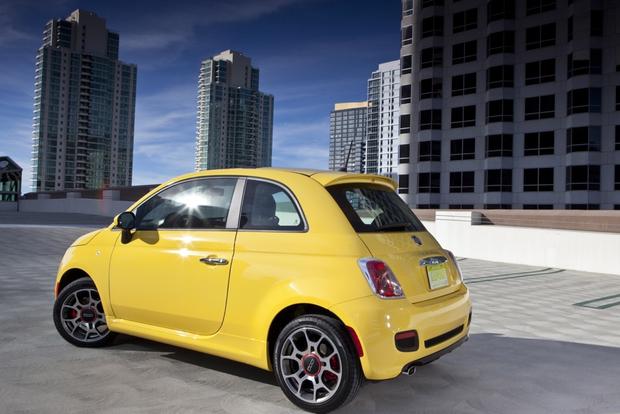 For most car shoppers, choosing a new vehicle comes down to finding low monthly payments. To help drivers find the right car, we've listed a few of our favorite new models available today for less than $300 per month.
To get to that number, we've made a few assumptions. For one, we assume sales tax is around 6 percent. We also assume you'll be able to put around 10 percent down. We've taken into consideration the average auto loan interest rate (3.7 percent) and the average loan term (65 months). Here are some of our top selections.
Chevrolet Sonic LTZ
The subcompact Chevrolet Sonic boasts a fuel-efficient 4-cylinder capable of delivering 35 miles per gallon in highway driving. It also offers four doors and a surprisingly roomy backseat. For drivers with a budget of around $300 per month, we recommend the Sonic LTZ sedan. That budget will only cover a model equipped with a manual transmission, so shoppers who require an automatic will have to step down to an LT. But it might be worth learning to drive manual just to take advantage of the LTZ model's luxury equipment. Standard features include leather upholstery, heated front seats, cruise control and Bluetooth -- not common items for $300 per month. And all Sonic trim levels include many safety features, such as side-curtain airbags and knee airbags for front-seat occupants.
FIAT 500 Sport
The FIAT 500 offers a lot of personality in a small package. Standing at just 139.6 inches long -- less than three feet longer than a Smart Fortwo -- the 500 barely fits four seats. While some drivers will need more room, those who can make do with the 500's small size will get a fuel-efficient 4-cylinder capable of 30 mpg city/38 mpg highway. The mid-level 500 Sport model we've chosen is easily available for under $300 per month -- and it boasts a long list of equipment. Standard features include Bluetooth, air conditioning, an auxiliary input for MP3 players, steering wheel audio controls and remote keyless entry.
Ford Fiesta SE
Although many drivers on a $300-per-month budget will be tempted to select a base-level Focus, we recommend the Fiesta SE instead. The hatchback model starts around $17,000 with shipping, which works out to around $270 per month using our assumptions. That leaves a lot of room for options. But we'd suggest saving your money, since the Fiesta SE is already well equipped. Standard features include remote keyless entry, air conditioning and power windows. The Fiesta SE also comes with Ford's SYNC infotainment system, which offers a USB port for music and an auxiliary jack for MP3 players.
Honda Fit
The Honda Fit is a 5-door hatchback available in two trim levels. We like the standard Fit over the Fit Sport. One reason is pricing: The Fit Sport is around $2,000 more expensive than the base-level Fit. In fact, a Fit Sport with an automatic transmission is out of our price range. We also think the base-level Fit offers everything most drivers need. Standard features include cruise control, keyless entry, a split-folding rear seat, a USB audio interface and an auxiliary jack for an MP3 player. The Fit Sport primarily adds appearance options, such as fog lights and alloy wheels. The best part about the base-level Fit is that even with an automatic transmission, it's well within our $300 per month budget.
Hyundai Accent SE
Hyundai's newly redesigned Accent is an impressive compact car. While that's true of all three of its trim levels, we're most taken by the top-level SE hatchback. Its base price is under $17,000, which puts monthly payments around $270 with our assumptions. Many drivers will spend the difference on an automatic transmission, which places the Accent SE just under our price cap. But that's OK, since the 5-door hatch doesn't need options to be well equipped. In addition to items such as cruise control and power windows, the Accent also boasts Bluetooth and a 172-watt sound system with USB and auxiliary input. It also features standard anti-lock brakes and head-protecting side curtain airbags.
Kia Soul +
Drivers who want a little pizzazz for their $300 monthly payment should consider the 5-door Kia Soul hatchback. While its fuel economy isn't as strong as some competitors, topping out around 29 mpg city, the Soul offers style that few can match. The Soul + also offers a long list of standard equipment for around $280 per month. Features include remote keyless entry, cruise control, air conditioning, SiriusXM satellite radio and 16-inch alloy wheels. For drivers interested in safety, the Soul + includes standard anti-lock brakes, side curtain airbags and advanced traction and stability control. The only catch: Our $300 per month budget is exhausted as soon as shoppers add an automatic transmission.
What it means to you: If you're searching for low monthly payments, there are many great new cars available today on a budget of around $300 per month.