Top Cars
6 Newly Redesigned Cargo Vans That Should Be on Your Shopping List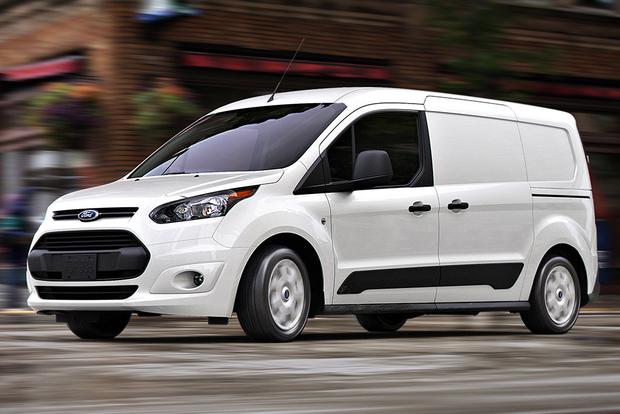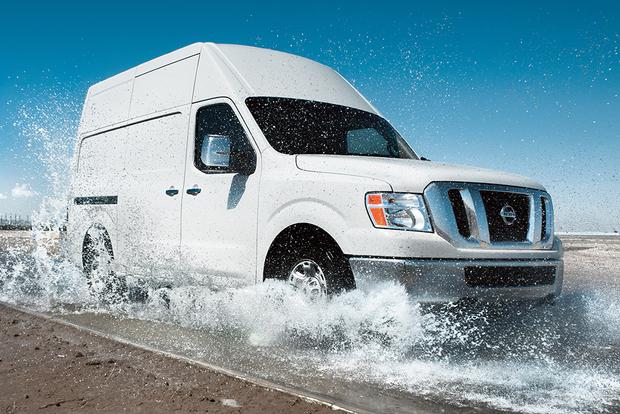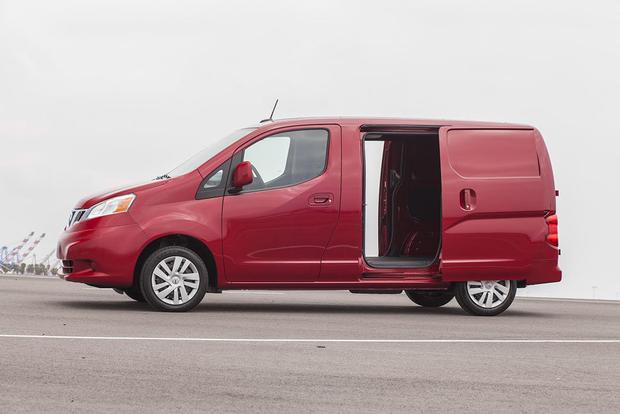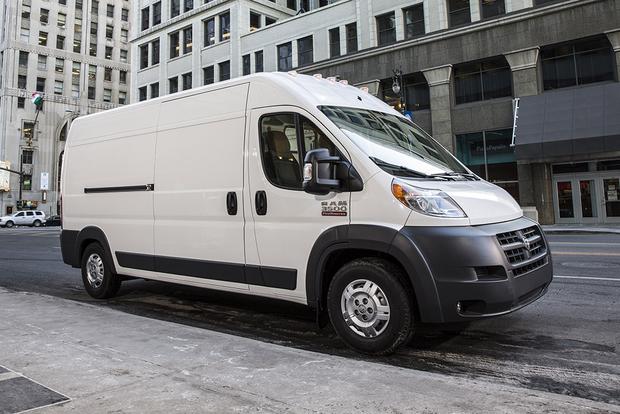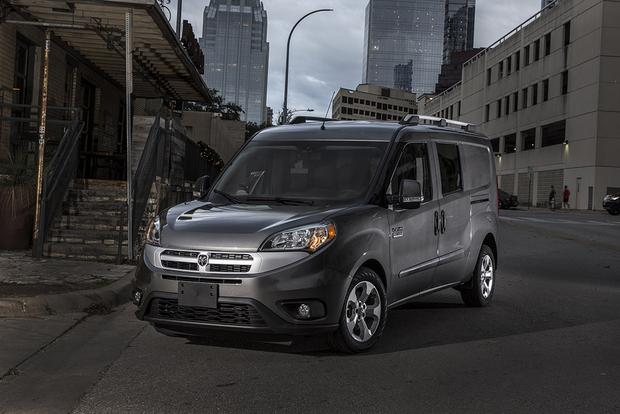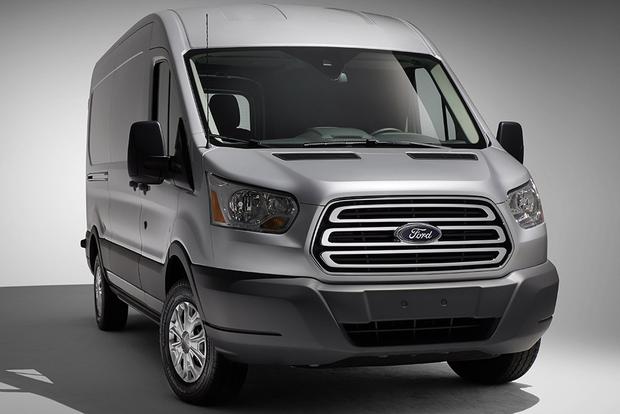 After years of little change, the cargo-van segment is now heating up. Several models have been introduced or fully redesigned within the last few years, meaning you no longer need to buy an outdated, old-school van to meet your needs. So what's the scoop on these new cargo vans? We've rounded up six of the latest models for cargo-van shoppers interested in getting a break from the same old models.
Ford Transit
The old Ford E-Series is gone, replaced instead by an all-new van called the Transit. Featuring a totally new look inside and out, the Transit has a lot to offer, including a powerful standard 3.7-liter V6 or a surprisingly efficient 3.2-liter turbodiesel. Also available is a wide range of new features, including various height and length choices -- something the E-Series didn't offer. And capacities hardly suffer, as the van can still haul more than 4,600 pounds and tow more than 7,000 pounds when properly equipped. If you're interested, expect pricing to start around $30,500 with shipping.
Ford Transit Connect
City-dwelling van drivers have already come to appreciate the Ford Transit Connect for its maneuverable size and impressive gas mileage. But last year, the small van was fully redesigned to offer even more perks. In addition to more modern styling, the latest Transit Connect now touts a lot more available features, such as a backup camera, a 4.2-inch center display screen, a towing package, and a larger center screen with Ford's MyFord Touch system. Also available are two impressive powertrains: a 169-horsepower 2.5-liter 4-cylinder capable of 21 miles per gallon in the city and 29 miles per gallon on the highway and a 178-hp 1.6-liter turbocharged 4-cylinder that boasts up to 22 mpg city/30 mpg hwy. Prices start around $24,500 for a base model or a little extra if you want to add additional equipment.
Nissan NV
The full-size Nissan NV cargo van is a throwback to the vans of old times, with a truck-based, body-on-frame chassis and an available V8 engine under the hood. While that's not good for shoppers interested in a maneuverable, city-friendly vehicle, the NV isn't designed for those van drivers; it's designed for people who have to haul big loads in an enclosed space. And that's where it shines, as it touts a 4,000-lb payload capacity and a 9,500-lb towing capacity in top-spec NV3500 form. If you're interested, expect to pay around $33,800 for a base-level NV model, which features a standard 261-hp V6.
Nissan NV200
The Nissan NV200 is the brand's solution for shoppers interested in a new model that can tackle tiny city streets and offer excellent fuel economy while doing it. A mechanical twin of the Chevrolet City Express, the NV200 offers a smaller interior than its larger NV sibling but still boasts a cavernous cargo area. It also touts a 131-hp 2.0-liter 4-cylinder engine that's tremendously fuel efficient, boasting gas mileage ratings as high as 24 mpg city/26 mpg hwy. If you're interested, expect to pay around $21,500 for a base-level NV200 and a few thousand extra if you want to add modern gadgets such as a 5.8-in touchscreen and a navigation system.
Ram ProMaster
Like the Ford Transit, the recently released Ram ProMaster is based on a European cargo van -- in this case, a FIAT called the Ducato. In ProMaster guise, it features Ram's characteristic crossbar grille but little else to distinguish it from its European sibling; styling is carried over, and so is the van's unusual cab-forward driving position. Under the hood, two engines are offered: a muscular 280-hp 3.6-liter V6 and a surprisingly efficient 174-hp 3.0-liter turbodiesel 4-cylinder. Payload capacity is nearly 4,500 pounds, while towing capacity tops 5,000 pounds when properly configured. Expect prices to start around $30,700 for a base model, while extended versions and high-roof models can come closer to $40,000.
Ram ProMaster City
Chrysler's entry in the burgeoning segment of compact cargo vans is the Ram ProMaster City, a city-friendly model designed to take on the Nissan NV200 and the Ford Transit Connect. Featuring a 178-hp 2.4-liter 4-cylinder, the ProMaster City boasts an impressive 21 mpg city/29 mpg hwy -- not bad considering its maximum payload capacity is 1,900 pounds and its maximum towing capacity is 2,000 pounds. If you're interested, expect pricing to start around $24,000 with shipping for a base model or a little more if you want to add available features such as a backup camera, parking sensors and a 5-in touchscreen.