Top Cars
6 Newly Redesigned Trucks That Should Be on Your Shopping List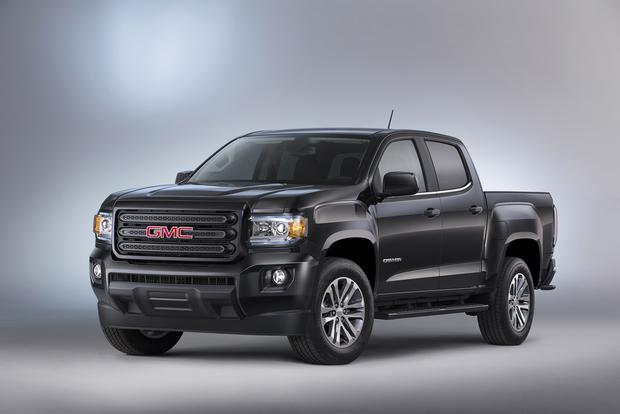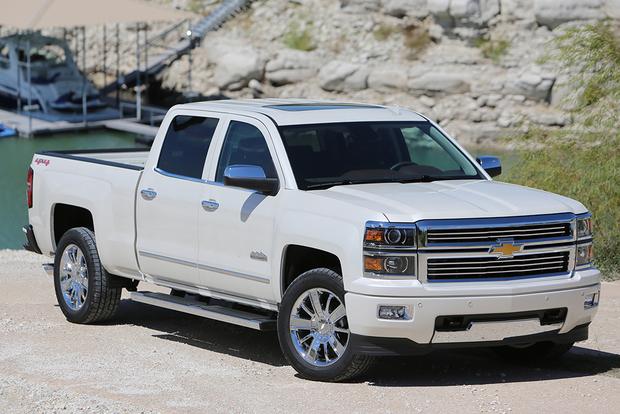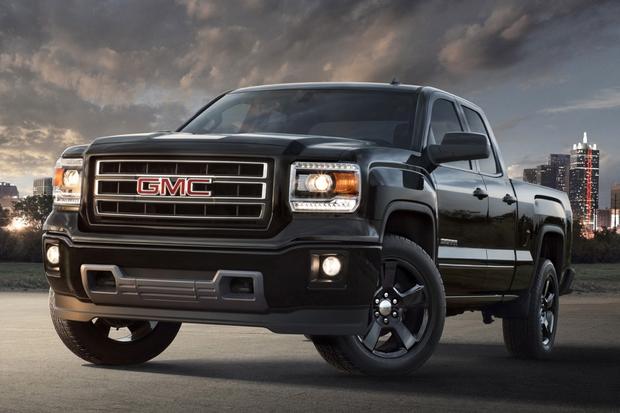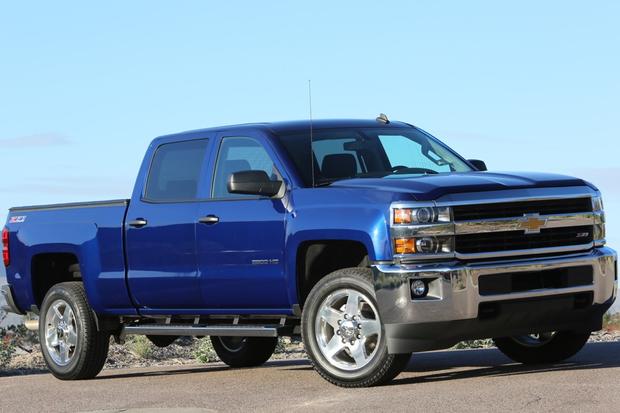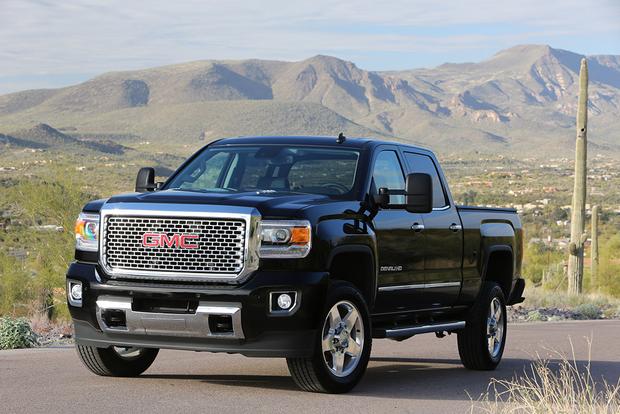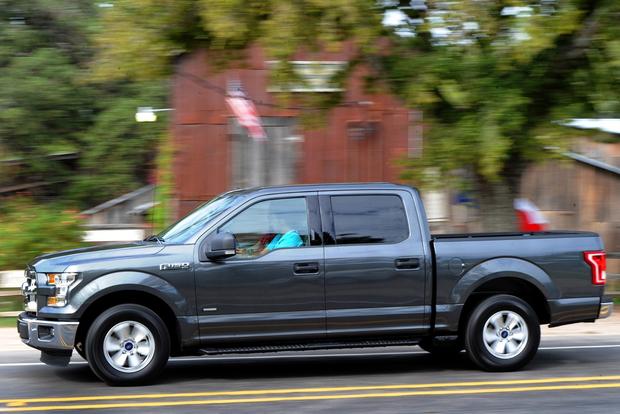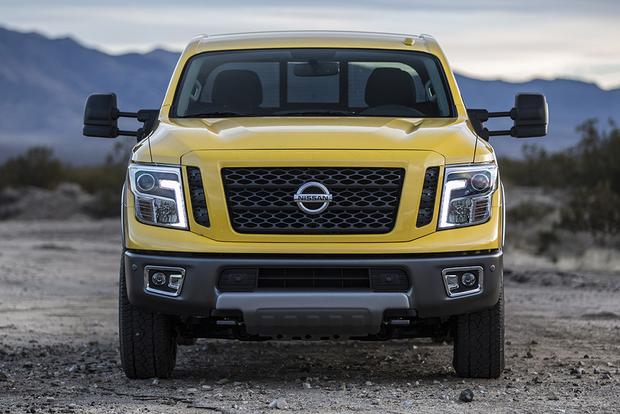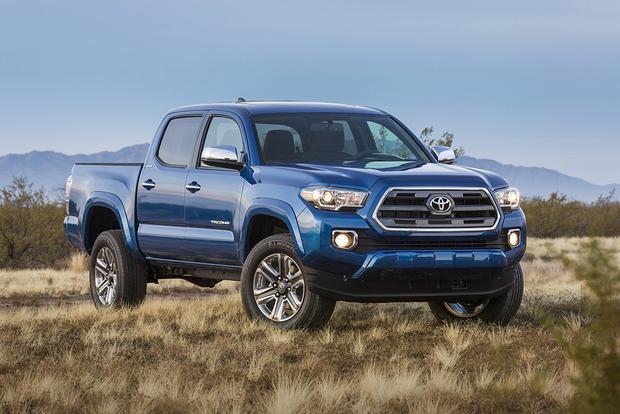 If you're in the market for a new pickup truck, you've probably discovered that truck designs typically last a long time. The result is that totally new pickups are few and far between -- and that means many modern trucks are often devoid of the latest gadgets and features you can get in a new car. But several new pickups have emerged in the last few years with a host of new features, equipment and powertrains. We've rounded them up with a few reasons why you should add them to your shopping list.
Chevrolet Colorado/GMC Canyon
After the midsize Chevrolet Colorado and GMC Canyon pickups were canceled following the 2012 model year, many industry experts thought the two pickups would never return. But 3 years later, they're back and better than ever, with added refinement, improved capabilities and more fuel-efficient engines. Priced from around $21,000 with shipping, the new midsize pickups even offer a diesel option (for an added cost) for drivers who especially prioritize towing and fuel economy. With the latest Toyota Tacoma still not yet at dealers, it's hard to deny that these are the two best midsize trucks on the market.
Find a Chevrolet Colorado for sale
Chevrolet Silverado/GMC Sierra
Although it has now been 2 model years since the full-size Chevrolet Silverado and GMC Sierra were completely redesigned, we still like virtually everything about these pickups. We like their brawny styling, their handsome new interiors and their improved capabilities -- and we love their smoother ride and more refined engines. Of course, truck shoppers will also be happy to learn that the latest Silverado and Sierra are available in their usual wide array of configurations, from a base-level Silverado Work Truck ($27,700 with shipping) to a high-end Sierra Denali Crew Cab, which starts at $51,500 plus options.
Find a Chevrolet Silverado for sale
Chevrolet Silverado HD/GMC Sierra HD
As is usually the case with full-size pickups, a redesign of the light-duty models (in this case, the Chevrolet Silverado and GMC Sierra 1500) has led to a redesign of the heavy-duty variants the following year. The latest Silverado HD and Sierra HD offer improved interiors, stronger frames and additional capabilities, along with their traditionally excellent powertrains. Pricing comes at a big premium over light-duty models, though, as the Silverado HD starts at just under $34,000 with shipping -- so you'll want to be sure you need the heavy-duty capabilities of the Silverado or Sierra HD before choosing one over a standard Silverado or Sierra 1500.
Find a Chevrolet Silverado HD for sale
Ford F-150
The recently redesigned Ford F-150 has taken everything shoppers love about the popular pickup and made it better. New engines have led to improved capabilities, while new aluminum construction has resulted in a greater payload capacity. That aluminum construction has also increased fuel economy, though the pickup's turbocharged EcoBoost engines also help considerably. And then there's the long list of standard and optional equipment, which ranges from a panoramic sunroof to massaging seats. If you're looking for a truck, it's hard to believe you can't find what you're looking for in the F-150 lineup -- from the base-level XL model, which starts around $27,000 with shipping, to the ultraluxurious Platinum trim, with its $52,600 base price tag.
Nissan Titan
Although we haven't driven the latest Nissan Titan, we have high expectations. The new truck, which is due out by the end of the year, is thoroughly revised in every area -- from interior and exterior style to powertrain, where it will offer a Cummins diesel engine. The new Titan also boasts a lot of new technology compared to the outgoing model, which had grown dated and uncompetitive. If you've previously kept the Titan off your shopping list due to its aging design, we strongly suggest giving the new one a totally new look.
Toyota Tacoma
The latest Toyota Tacoma boasts some major upgrades over its predecessor. There's new styling, a revised interior and some new technology -- including much-needed modern additions such as an available blind spot monitoring system, dual-zone automatic climate control and a power sunroof. There's also an improved V6 engine that offers more power and better gas mileage than the outgoing model's 6-cylinder powertrain. Best of all, new off-roading features such as crawl control and a driver-selectable terrain system -- combined with a built-in GoPro mount -- ensure the latest Tacoma will be more enjoyable than ever.