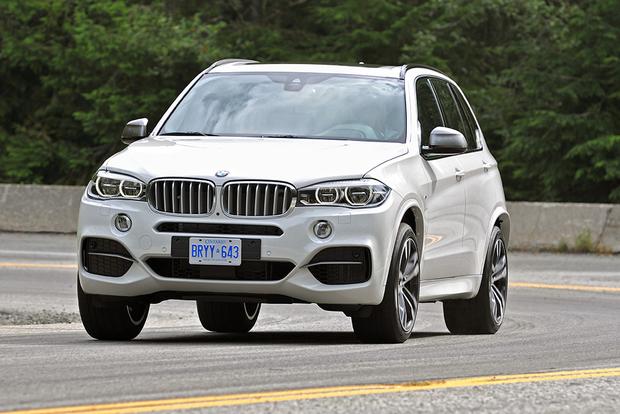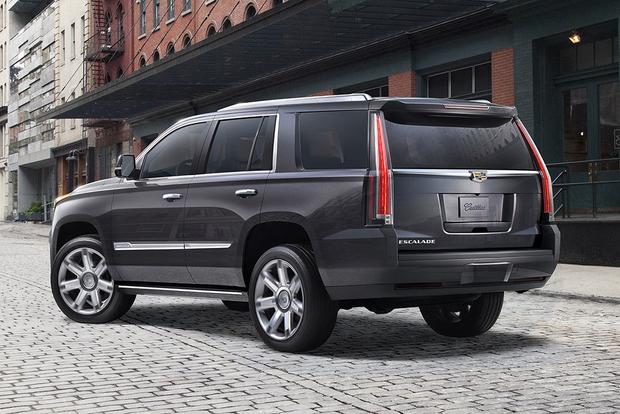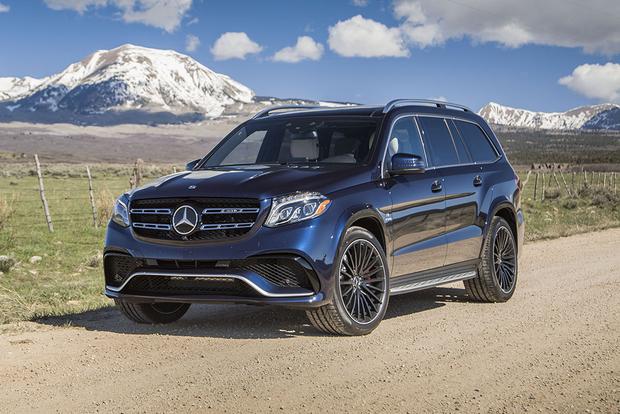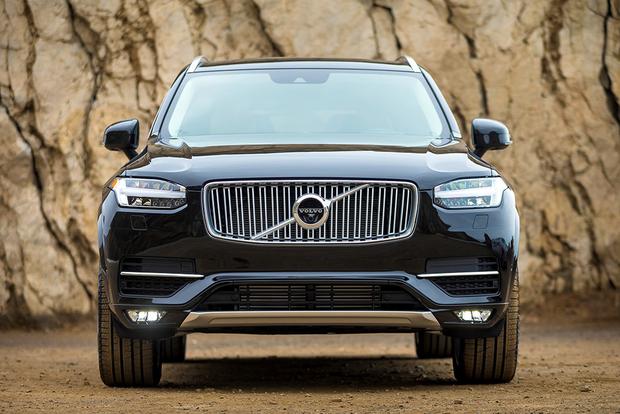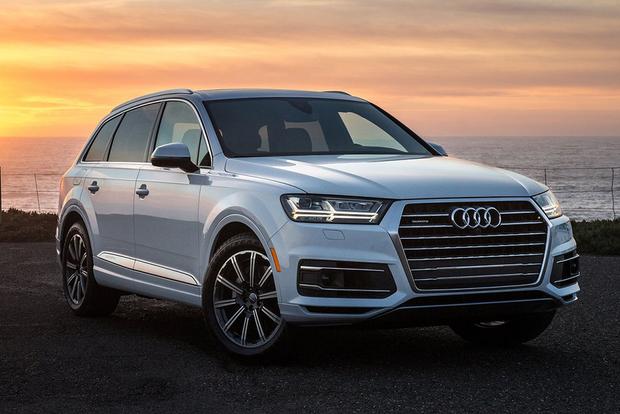 As ski season ramps up, premium SUVs are often sought out by those looking to get to the slopes in style and comfort. Offering an abundance of safety and cargo space, these winter chariots take cold-weather capability to a whole new level. Here are six premium utility vehicles to get you, your family and all your ski gear up the mountain and back again.
2017 Audi Q7
This Q7 is a beautifully designed 3-row luxury crossover that offers a healthy combination of power, performance, comfort and convenience. Its upscale cabin is quiet and plush, equipped with a wide array of safety features and advanced driver-assistance technologies. It may not have the largest cargo capacity in its class, but there's still plenty of room here for skis, boots and snow accessories
The Q7 employs a supercharged 3.0-liter V6 tied to an 8-speed automatic transmission. This powertrain puts out 333 horsepower while yielding fuel economy of up to 20 miles per gallon in the city and 25 mpg on the highway. Energy is channeled to all four wheels thanks to Audi's world-class quattro all-wheel-drive system. Expect the Q7 to drive smoothly and confidently on normal roads, as well as on more challenging terrain. The 2017 Q7 is available for a base MSRP of $49,000.
2017 BMW X5
The 2017 BMW X5 is a strong contender among midsize luxury SUVs. It's known for its robust power, a well-crafted cabin and a long list of optional amenities that allow for a high degree of customization. New features include a Wi-Fi hot spot and a wireless charging pad. Although the X5 offers an optional third row, we suggest sticking with the more conventional 5-passenger configuration, which leaves more space for ski and snow gear.
The rear- or all-wheel-drive BMW X5 is powered by one of three engines. The 3.0-liter turbocharged inline 6-cylinder makes 300 hp and ties to an 8-speed automatic transmission for a fuel-economy rating of 18 mpg city/25 mpg hwy. There's also a 3.0-liter turbocharged 6-cylinder diesel engine producing 255 hp and a turbocharged 4.4-liter V8 engine yielding an exceptional 445 hp. The 2017 BMW X5 has a starting price of $55,500.
2017 Cadillac Escalade
In the large luxury-SUV category, the Cadillac Escalade is a status symbol like no other. This high-end people-mover is equal parts brawn, comfort and opulence. Its plush, quiet cabin is loaded with creature comforts and the latest tech features, ranging from Apple CarPlay to a full suite of advanced driver-assistance systems. The Escalade's cargo area is cavernous and will easily accommodate ski gear for the whole family with space left over.
The big 6.2-liter V8 produces 420 hp and 460 lb-ft of torque, giving the Escalade a tremendous 8,300 pounds of towing capacity. Energy channels either to the rear wheels or all four via an 8-speed automatic transmission. Whether you're driving on pavement or through snow, this utility offers one of the most stable and solid driving experiences on the market. The 2017 Cadillac Escalade has a starting price of $73,395.
Find a Cadillac Escalade for sale
2017 Lexus RX
The Lexus RX is known for delivering one of the smoothest and most carlike on-road experiences of any SUV or crossover utility. As one of the most well-rounded offerings in its class, the RX brings a cabin of high craftsmanship and premium-quality materials. There are plenty of standard amenities, especially in the area of advanced safety features. And the low, wide cargo floor makes for easy load-in and load-out.
The Lexus RX is motivated by a 3.5-liter V6 engine tied to an 8-speed automatic transmission and sends 295 hp to the front wheels. We recommend the all-wheel-drive system for venturing into the snow. Fuel economy for all-wheel-drive models is 19 mpg city/26 mpg hwy. The Lexus RX has a base MSRP of $43,110.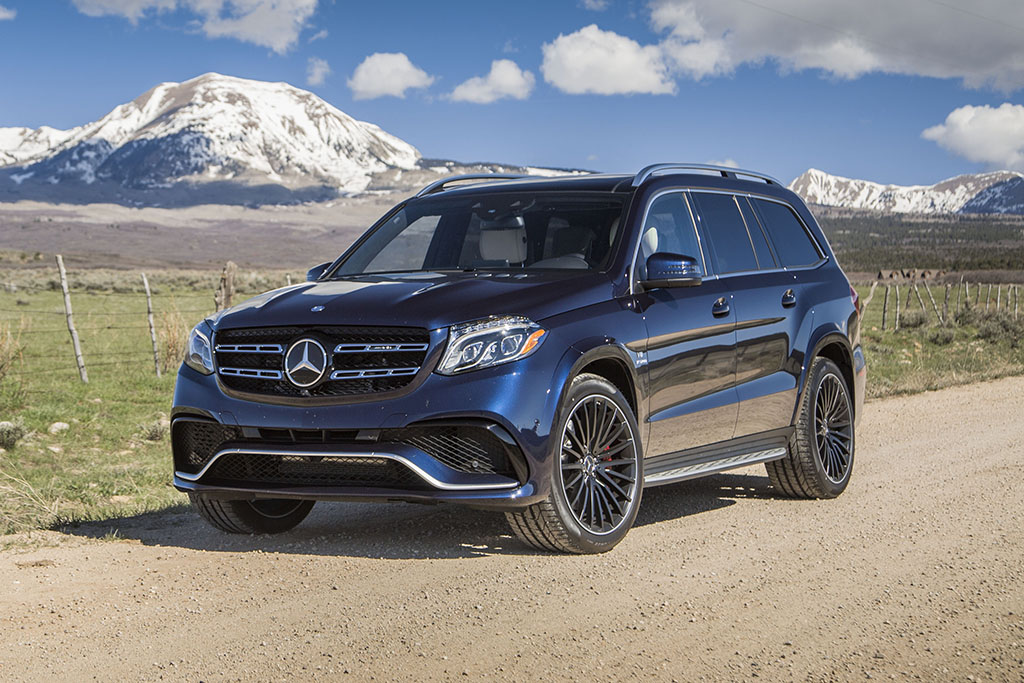 2017 Mercedes-Benz GLS-Class
The Mercedes-Benz GLS is one of the top contenders in the full-size 3-row luxury-SUV segment. Its first-class interior offers comfortable seating and a plethora of convenience features, both standard and optional. And you can expect all the latest driver-assistance technologies, as Mercedes is always on the forefront in this realm. Cargo space is ample even with all three rows in use.
The 2017 Mercedes-Benz GLS is a strong performer motivated by a range of capable engines, including a 3.0-liter turbocharged diesel V6 engine generating 255 hp and 455 lb-ft of torque, a 3.0-liter turbocharged gasoline V6 outputting 362 hp and a 4.6-liter V8 that makes a monstrous 449 hp. Each of these three power plants is mated to a 9-speed automatic transmission feeding a standard all-wheel-drive system engineered to tread wintry road conditions. The Mercedes Benz GLS starts has a base MSRP of $67,050.
Find a Mercedes-Benz GLS-Class for sale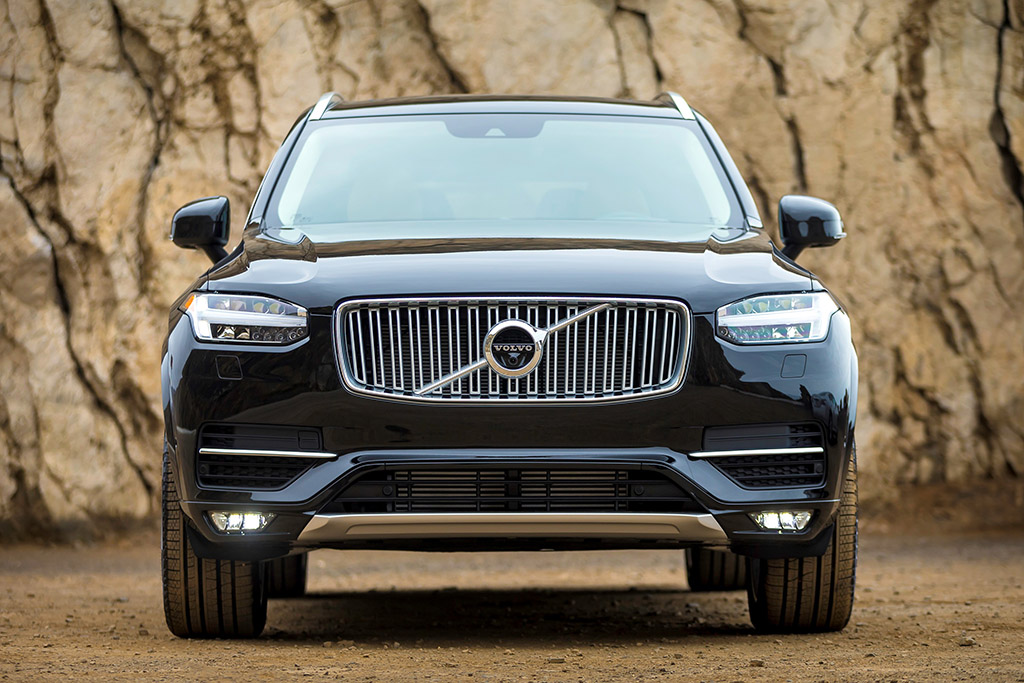 2017 Volvo XC90
When it comes to safety, there's no SUV like the Volvo XC90. This Swedish utility is built to withstand impact while also offering some of the most advanced safety features in the industry, plus an all-wheel-drive setup poised to take on the most challenging of winter road conditions. Inside, you'll find a handsome, high-quality cabin with premium materials and world-class fit and finish. And well-padded seats will get your family to the slopes in comfort. An optional third row makes room for seven.
Power for the XC90 comes from either a 250-hp turbocharged 2.0-liter 4-cylinder engine or a very responsive 2.0-liter supercharged and turbocharged 4-cylinder generating 316 hp. Both engines tie to an 8-speed automatic transmission and achieve fuel economy up to 22 mpg city/26 mpg hwy. The XC90 offers one of the most surefooted ride experiences of any utility, making it a strong choice for families that take frequent winter road trips. The 2017 XC90 has a starting price of $45,750.