Top Cars
6 Sporty Cars That Get 34 Miles per Gallon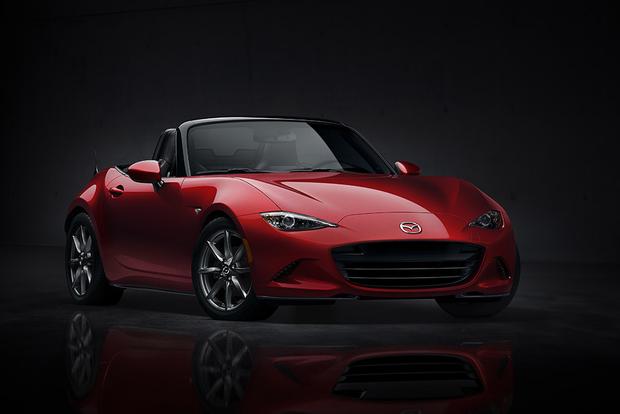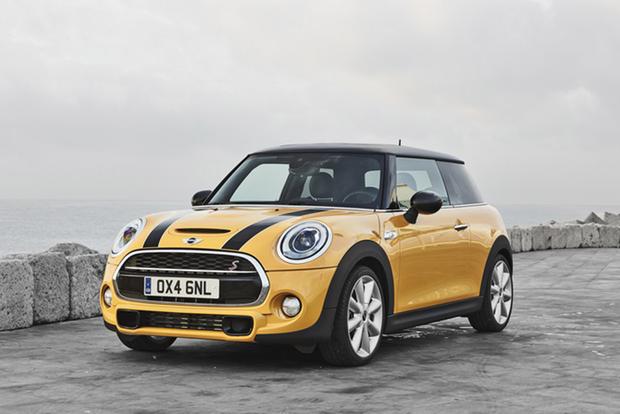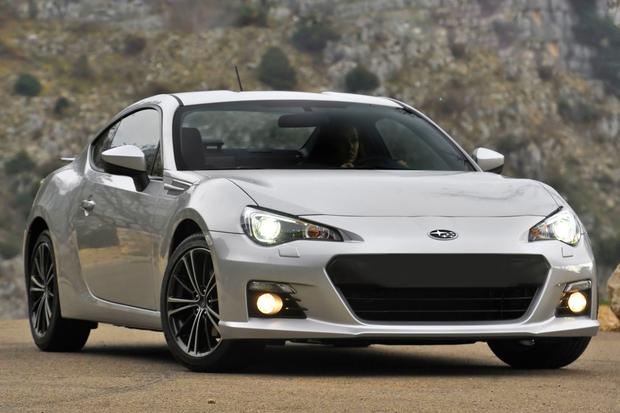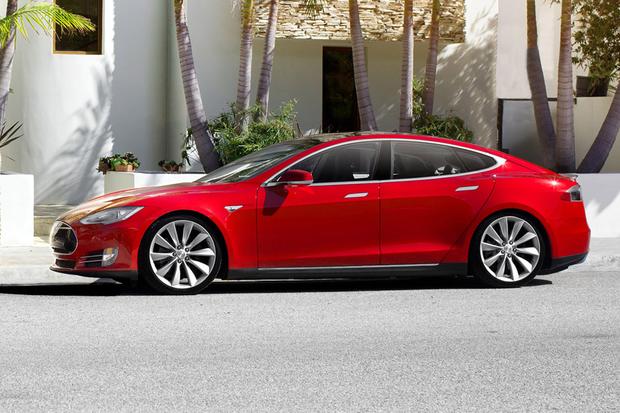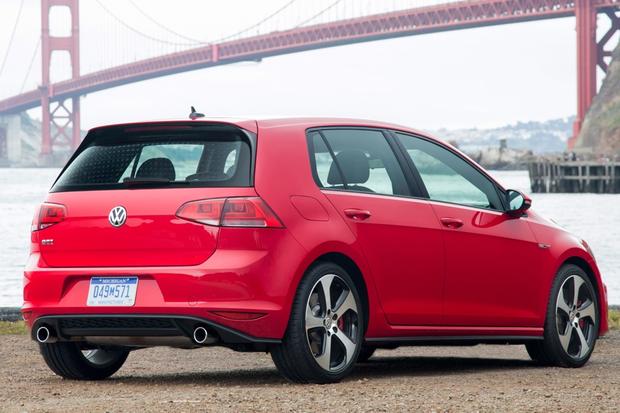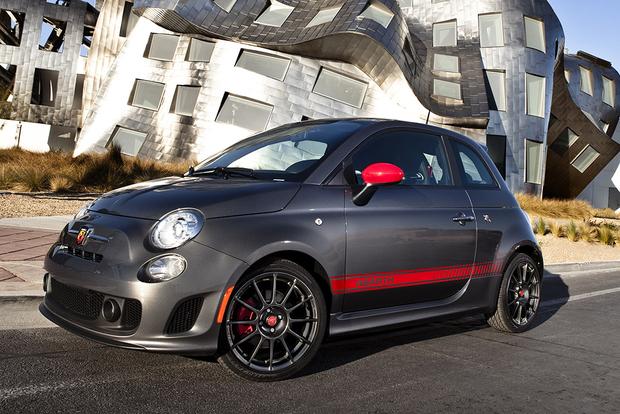 If you're interested in buying a sporty new car, you might think you'll have to spend big money at the pump to keep it going. That's not always the case, as our latest list proves. We've rounded up six sporty cars that return a stellar 34 miles per gallon, proving you really can combine "fuel efficient" and "fun to drive."
FIAT 500 Abarth
The FIAT 500 Abarth is one of the most exciting small cars on the market today. On paper, it may not seem that way, as it offers only 160 horsepower, looks largely the same as a standard FIAT 500 and has fuel economy that reaches 34 mpg. But trust us when we tell you this 3-door hatchback offers an amazing drive with taut handling, sharp steering and an exhaust note that rivals some 6-figure sports cars. Of course, you won't have to pay anywhere near that amount for an Abarth. The small FIAT starts from just $23,500 with shipping.
Mazda MX-5 Miata
Few cars combine fun and fuel efficiency like the Mazda MX-5 Miata. Featuring rear-wheel drive, two seats and a completely redesigned look for 2016, the new MX-5 Miata touts an amazing driving experience, especially at its base price point of less than $26,000 with shipping. It's not just fun to drive: The MX-5 Miata is also highly fuel efficient, offering fuel economy figures that reach as high as 27 mpg in the city and 34 mpg on the highway. Don't think the latest MX-5 Miata is like the bare-bones Miata models of past years. The new model offers adaptive headlights, keyless access, rain-sensing wipers and even a 7-inch touchscreen.
Find a Mazda MX-5 Miata for sale
Mini Cooper S
Recently redesigned to begin its third generation, the Mini Cooper is still just as fun as ever. Its handling is tight, its cornering rivals high-end sports cars, and the small hatchback offers room for four and a surprisingly large cargo area. We especially like the Cooper S, which ekes 189 hp out of a 2.0-liter turbocharged 4-cylinder and reaches 60 miles per hour in the lightning-quick mid-6-second range. While that may appeal to your heart, the Cooper S also appeals to your brain. It boasts a starting price of just $25,000 and fuel economy that reaches as high as 34 mpg on the highway.
Subaru BRZ
The Subaru BRZ is an easy choice for this list, as is its sporty Scion FR-S mechanical twin. Both of these rear-wheel-drive coupes are among the most enjoyable cars on the road today, largely thanks to a wide track, excellent weight distribution, sport-tuned suspension and impressive steering feel. We also like the bare-bones interior and the "purist special" options list, with few high-tech features for drivers who don't need all the amenities. Then there's the sporty styling and the reasonable pricing, which starts around $26,000 for the FR-S and $26,500 for the BRZ. The BRZ and FR-S can get 34 mpg on the highway, which is just icing on the cake.
Tesla Model S
We admit we cheated a little for this one. The Tesla Model S doesn't just get 34 mpg; it gets infinite miles per gallon, as it's a fully electric sedan with a range of more than 250 miles between charges. We don't just like the Model S because it's an electric car with a stellar range. We also love how it handles, how it corners and, most of all, how it accelerates, as certain versions can hit 60 mph from a standing stop in around 3 seconds. It's also surprisingly practical, with 7-seater capability and (naturally) a lot of modern high-tech features. Our only gripe? The Model S isn't cheap, as prices start around $71,000 with shipping.
Volkswagen GTI
For years, drivers interested in combining performance and fuel economy have turned to the Volkswagen GTI for its status as best of both worlds. The same is still true today, as the GTI offers up to 34 mpg on the highway with a manual transmission or 33 mpg with an automatic. In addition, it also offers a 2.0-liter turbocharged 4-cylinder engine, which is one of the most enjoyable powertrains on the market, especially in a car as small as the GTI. The sharp handling and steering can easily make you forget that the GTI is a front-wheel-drive car. If you're interested, expect to pay around $25,800 with shipping, which isn't bad for one of the best sporty cars on the market.