Top Cars
7 Best Sports Cars Under $50,000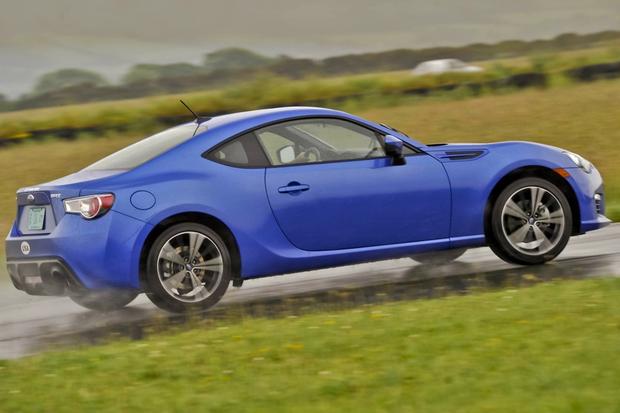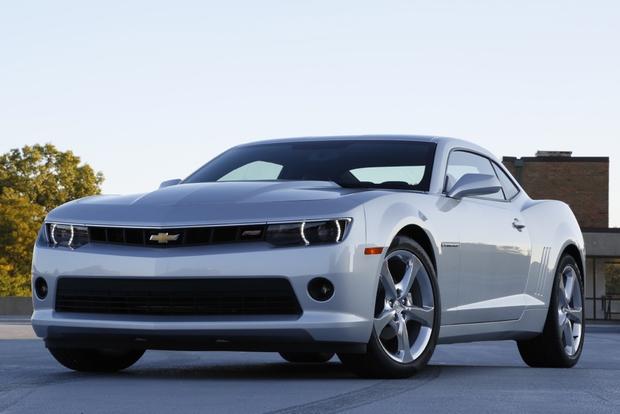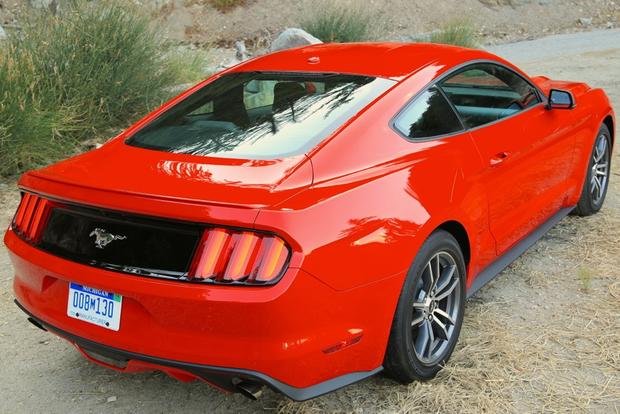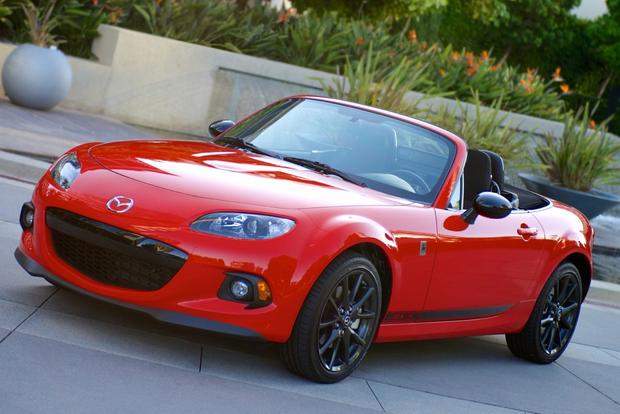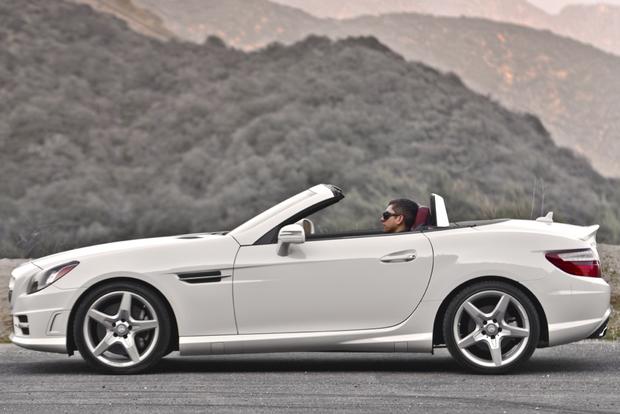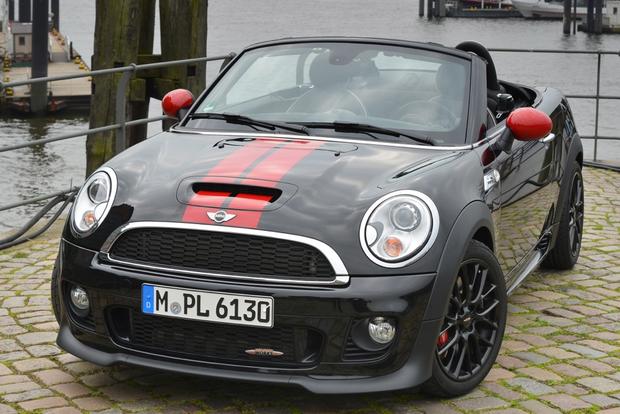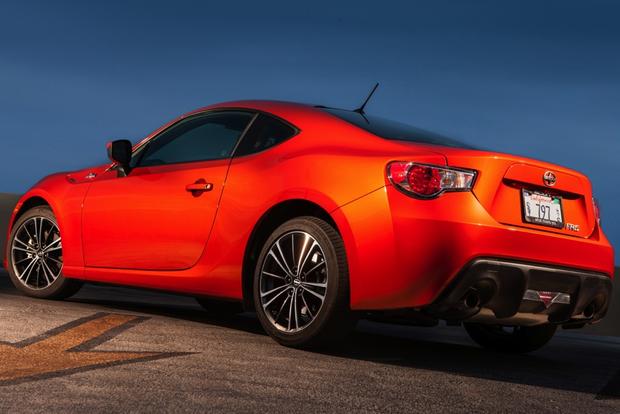 If you're interested in a sporty new car that won't cost a fortune, you've come to the right place. We've put together a list of our favorite new sports cars that cost less than $50,000, and we've made sure to include a wide range of choices from various manufacturers to make sure there's something for everyone.
Chevrolet Camaro
There are a lot of reasons why the Chevrolet Camaro is one of our favorite sporty new cars. For one, the Camaro starts at just $24,500 with shipping, despite offering a muscular 323-horsepower V6 as standard equipment. We also love the bold, retro styling of the Camaro (both the coupe and convertible) and its versatility. It offers a wide range of choices, including the value-packed, base-level V6 model, a soft-top convertible, a surprisingly well-equipped V8-powered SS model and even the wild 580-hp ZL1, which starts just out of our price range at around $56,000 with shipping.
Find a Chevrolet Camaro for sale
Ford Mustang
The all-new Ford Mustang is a head-turning sports car that combines muscular performance with amazing value. Fully redesigned for 2015, the base-model Mustang starts around $24,500 -- a pretty good deal considering its standard 300-hp V6. But we think the Mustang model to have is the EcoBoost 4-cylinder; it touts a little more hp (310 hp vs. 300), a lot more torque (320 lb-ft vs. 280) and fuel economy ratings that climb as high as 22 mpg in the city and 31 mpg on the highway. For drivers who want extra power, however, the Mustang delivers, offering a V8-equipped GT model with 435 hp for just $33,000 with shipping.
Mazda MX-5 Miata
Although it starts at just $25,000 with shipping, the Mazda MX-5 Miata is one of our favorite sports cars available today -- at any price. The primary reason is its handling prowess, which is almost unmatched by similarly priced rivals -- largely due to the Miata's excellent weight distribution, its rear-wheel-drive layout, and its small size. Its small size helps it feel especially fast, too, because you're close to the road and thoroughly engaged in the driving experience -- two things that make it easy to forget that the Miata has only 167 hp. In the end, the MX-5 is still one of our top sports-car choices, and the fact that even the nicest models are under $35,000 with shipping is just icing on the cake.
Find a Mazda MX-5 Miata for sale
Mercedes-Benz SLK
The SLK has a slightly different character than most of the cars on this list. Yes, it's still fun to drive, but it emphasizes luxury equipment and a laid-back driving experience more than frenzied power and perfect handling. As a result, the SLK probably isn't the right choice if you're looking for the best possible driving experience. It does do a good job of combining sport and luxury into one desirable package. This is especially true of the base-level SLK250 model, which starts around $44,000 with shipping and includes a well-crafted interior, a potent 201-hp turbocharged 4-cylinder engine, a power retractable hard-top, and fuel economy that reaches as high as 32 mpg hwy.
Find a Mercedes-Benz SLK for sale
MINI Cooper Roadster
The MINI Cooper Roadster manages to skillfully combine sport and luxury in a way that few other vehicles can. When it comes to sporty attributes, the Roadster offers three engines: a 121-hp base motor, a 181-hp powerplant in the S model, and our favorite: a 208-hp engine in the high-performance John Cooper Works edition. The Roadster also touts some of the best handling of any front-wheel-drive car on the market. It's luxurious, too, offering an excellent interior, high-quality materials, alloy wheels, keyless entry, a USB port with iPod connectivity and a wide range of customization options. The best part: A base-level Cooper Roadster starts around $27,000, with even the nicest models barely cresting $40,000 with shipping.
Find a MINI Cooper Roadster for sale
Scion FR-S
There's no denying that the Scion FR-S is one of the most enjoyable new cars on the market. Only available as a coupe, the FR-S boasts seating for four (although it can be tight), along with a desirable front-engine, rear-wheel-drive layout. While it offers only 200 hp and 150 lb-ft of torque, the FR-S is tremendously active, providing eager acceleration at nearly all speeds. Most importantly, the FR-S touts some of the best handling available at any price -- a good thing for budget-minded enthusiasts. It starts at just $25,500 with shipping.
Subaru BRZ
Mechanically similar to the Scion FR-S, the Subaru BRZ has a higher starting price (around $26,500 with shipping), but includes more standard equipment. Fortunately, for shoppers interested in a fun new car, the BRZ offers roughly the same enjoyable driving experience as the FR-S, thanks to a front-engine, rear-wheel-drive layout, a well-balanced chassis, a wide track and excellent weight distribution. Our only gripe: We wish both the BRZ and FR-S had convertible trims; top-down driving would only enhance the enjoyment of being behind the wheel of either vehicle.