Top Cars
7 BMW Alternatives for $40,000 or Less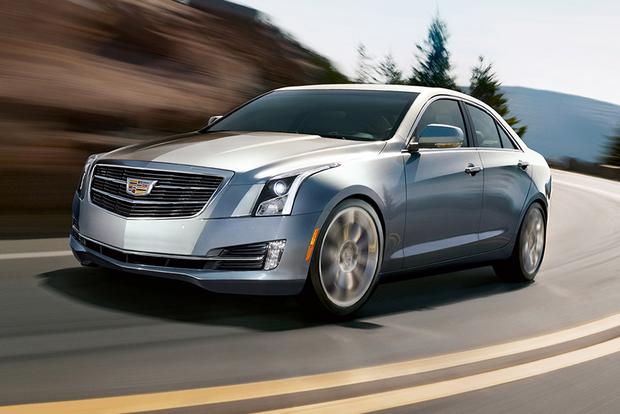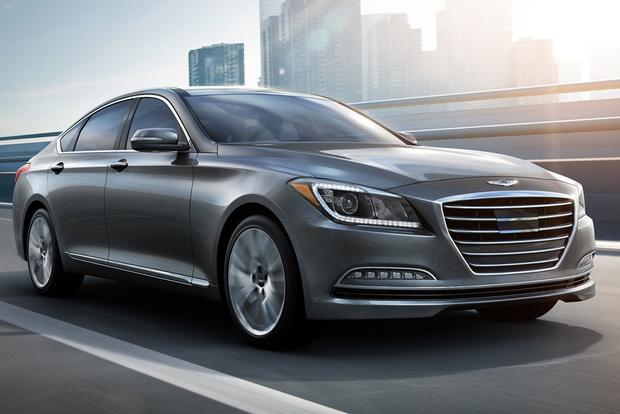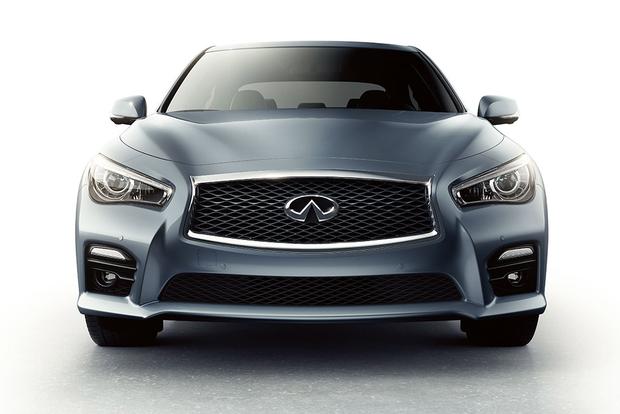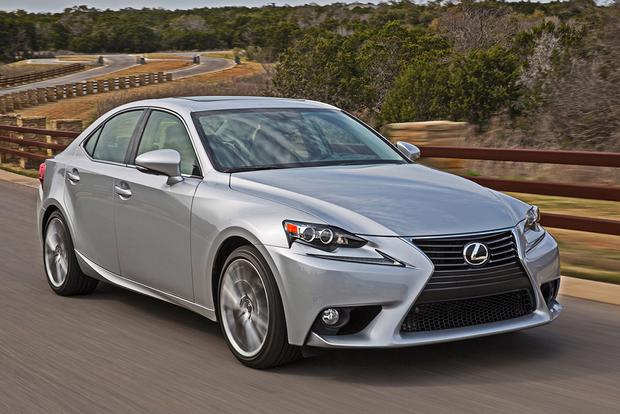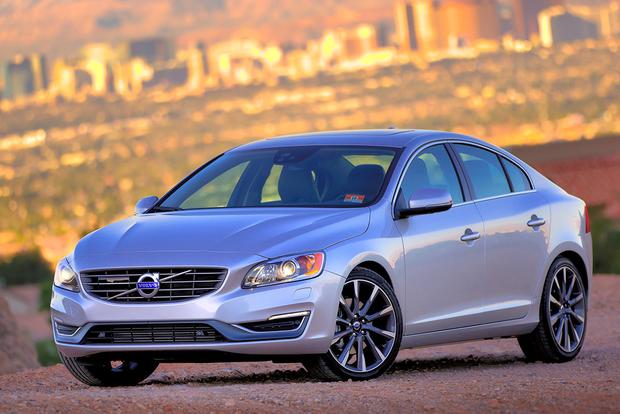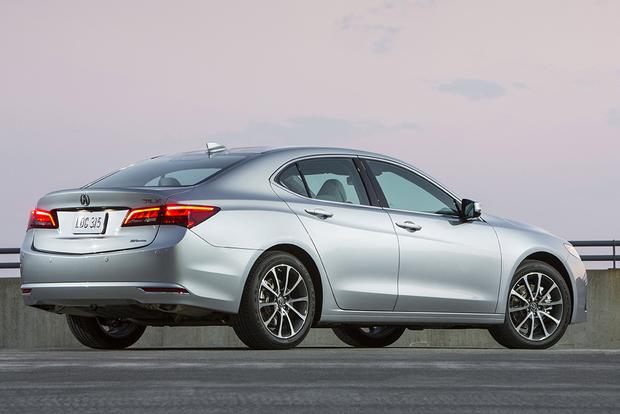 There are many great reasons to buy a new BMW, including an excellent driving experience, a well-regarded brand name, upscale interior materials and a wide array of high-tech features and gadgets. BMWs aren't the only cars offering these benefits, and they certainly aren't the cheapest. So before you sign the papers on a new BMW, you may want to consider one of these seven excellent BMW alternatives you can buy today for around $40,000 or less.
Acura TLX
Let's get one thing out of the way immediately: The Acura TLX doesn't quite offer the handling, steering or cornering capabilities of a BMW. But if you aren't planning on testing the athletic boundaries of your car, the TLX can be a great alternative to a BMW 3 Series. The main reason is pricing, as the TLX starts at just $32,700 with shipping or a still-reasonable $36,300 if you want to upgrade to a muscular 290-horsepower V6 -- a $10,000 discount compared to the 320-hp BMW 340i. In fact, you can even buy a new TLX for under $40,000 with the brand's gadget-filled Technology package, which includes a navigation system, a blind spot monitoring system, automatic wipers, lane-keep assist and forward-collision warning.
Cadillac ATS
The Cadillac ATS seems to offer just about everything you can have in a BMW 3 Series without the BMW's famous logo on the hood and trunk. While upgrading from the 3 Series' base-level engine means paying $40,000 or more, drivers can pick up a midrange ATS 2.0T starting around $37,200 with shipping, which is a much better deal. Not only does that model include a muscular 272 hp, but it also touts a lot of luxury features, including dual-zone automatic climate control, dual power front seats, Bluetooth and even an in-car Wi-Fi hot spot. Best of all, we think the ATS's driving experience is every bit as good as the BMW's, which means you can save money on the Cadillac without making any major compromises compared to the famed European sport sedan.
Hyundai Genesis Sedan
If you're more interested in the luxury side of the BMW ownership experience than the performance side, we highly recommend the Hyundai Genesis sedan. Oh, sure, it offers excellent performance, as even base models come standard with a 311-hp 3.8-liter V6, but the Genesis focuses more on luxury than speed, touting an amazing list of standard features including a navigation system, leather upholstery, keyless access with push-button starting, automatic wipers, a center-mounted touchscreen and dual power heated front seats, which is far in excess of what you'll be able to have standard in any BMW.
The only catch? The Genesis starts at just a hair under $40,000 with shipping. If you pick a certified pre-owned (CPO) 2015 model, you'll have everything previously described at a slight discount, along with Hyundai's class-leading CPO warranty, which offers 5 years or 60,000 miles of bumper-to-bumper coverage and 10 years or 100,000 miles of powertrain protection.
Find a Hyundai Genesis for sale
Infiniti Q50
Ever since the Infiniti Q50's predecessor, the Infiniti G35, first made its debut for the 2003 model year, it's been heralded as an excellent alternative to the famed BMW 3 Series. That's still true more than a decade later, as the Q50 offers just about everything the BMW does, save for the desirable brand name, for much less money.
For proof, consider this: For a base price of just $38,100 with shipping, the Q50 comes standard with a 328-hp 3.7-liter V6, along with luxury equipment such as keyless access with push-button starting, dual-zone automatic climate control, dual power front seats, a backup camera and automatic LED headlights. The same money in a 3 Series gets you the 180-hp 320i and virtually none of those high-end features. As a bonus, the Q50 even shares the 3 Series' spry handling and its enthusiast-friendly rear-wheel-drive layout.
Jaguar XE
Although the 2017 Jaguar XE isn't even out yet, shoppers interested in BMW alternatives should already have it on their radar. Expected to make its debut in only a few months, the XE looks to provide a strong alternative to the BMW 3 Series thanks to its handsome styling, a high-end brand name, a rear-wheel-drive chassis and surprisingly affordable pricing starting at just $35,900 with shipping, an unusually low cost to enter the Jaguar world. The XE will also offer a wide array of engine choices ranging from a fuel-efficient 180-hp turbodiesel to a 240-hp 4-cylinder and a muscular 340-hp V6. We haven't driven the XE yet, but we suspect it will provide a strong competitor for the best BMW has to offer.
Lexus IS
The Lexus IS is a handsome luxury sedan offering rear- or all-wheel drive and a modern, upscale interior. Far more svelte than previous models thanks to a 2014 redesign, the IS boasts a new-for-2016 base-level IS 200t model with an appealing 241-hp 2.0-liter turbocharged 4-cylinder engine and a starting price of around $38,300 with shipping. It also offers more standard equipment than its BMW 3 Series rival, with even the most basic versions touting a power sunroof, xenon headlights, dual power front seats, an 8-inch center display screen and the useful Siri Eyes Free system for iPhone users. While the Lexus' driving experience isn't quite on the level of the 3 Series, it isn't as far off as previous models have been.
Volvo S60
The Volvo S60 doesn't quite offer the desirable brand name or the sports-car-like drivability of the BMW 3 Series, but it offers virtually everything else at a much lower price. We say that because the base-level S60 T5 Drive-E starts at around $34,900 with shipping and a 240-hp 4-cylinder engine, a powertrain that's roughly comparable to the BMW 328i and its $39,200 base price. Not only do we think the S60's ride is a lot more comfortable than the BMW's, we're also blown away by the Volvo's fuel economy figures, which reach as high as 25 miles per gallon in the city and 37 mpg on the highway. The S60 hardly slouches under full acceleration, with base models reaching 60 miles per hour in around 6 seconds.