Top Cars
7 Cars That Look Good in Green for St. Patrick's Day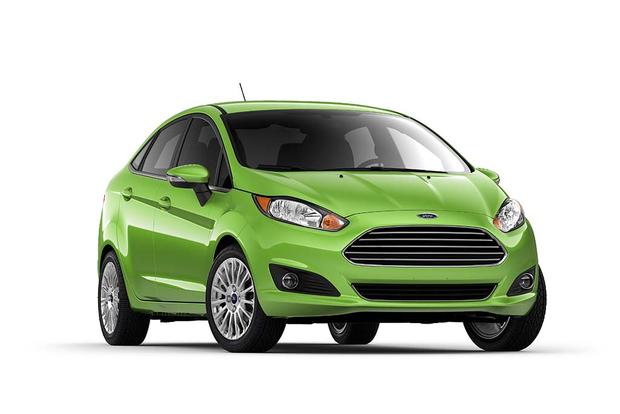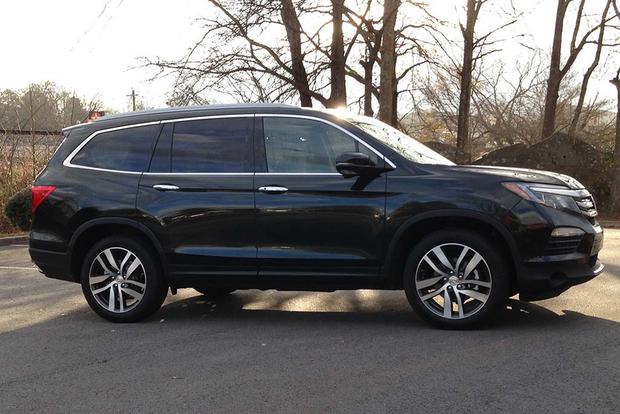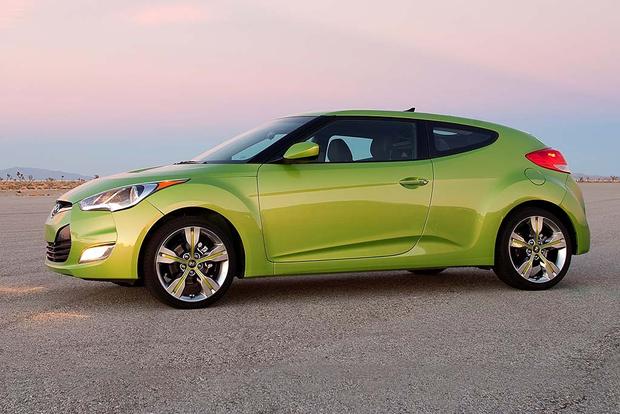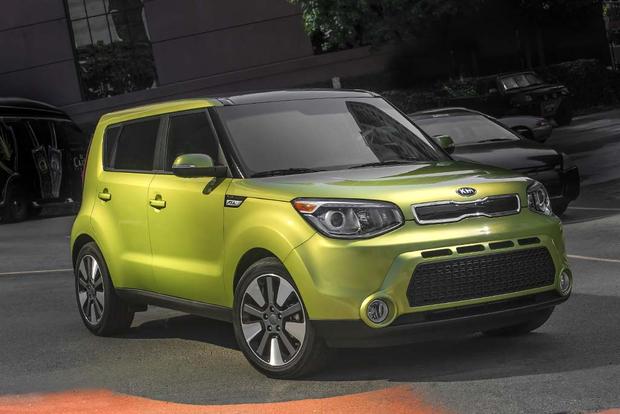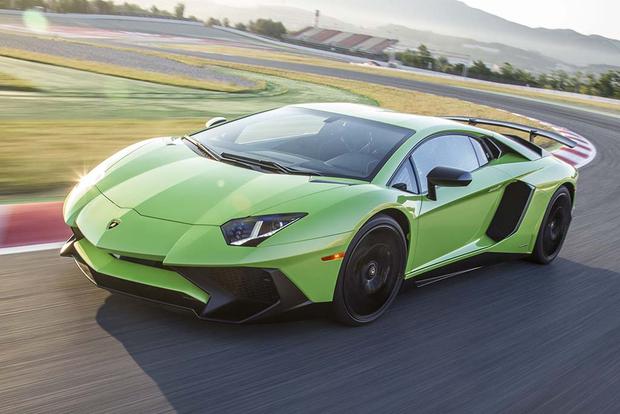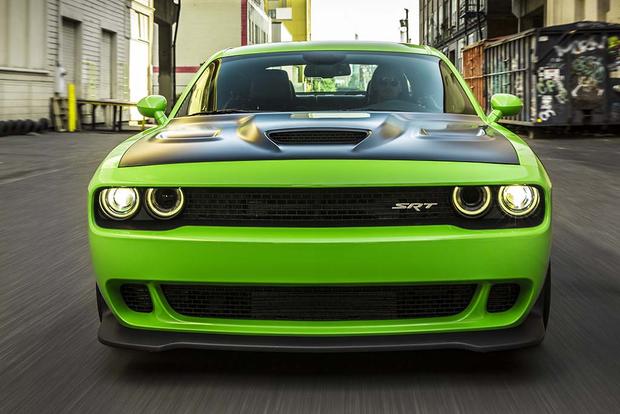 When you bought your last car, you probably didn't consider green as a color choice. Sure, you probably prefer black, silver or white cars. Or maybe you even considered a dark blue or a nice red. But who buys a car in green? Not many people, since green tends to look a little out of place on most models -- with a few exceptions, such as Lamborghini's excellent Verde Ithaca or the Lotus Elise's famous Isotope Green.
But with St. Patrick's Day here again, we decided to give green another chance, so we've created a list of seven new vehicles that actually look good in green. Of course, our list is subjective, so you may not agree with it -- but at least these seven models provide hope to green lovers that it is indeed possible to own a green car that doesn't look unusual or bizarre.
Dodge Challenger
Normally, the idea of a full-size car such as the Dodge Challenger painted in green isn't a very pleasant thought. But the Challenger manages to pull off the brand's neon-hued Green With Envy, an excellent color that turns heads from just about everybody on the street. More importantly, Dodge offered Green With Envy on a wide variety of Challenger models, including the 485-horsepower Challenger SRT -- a serious car with amazing performance.
Find a Dodge Challenger for sale
Ford Fiesta
Small cars tend to look better in green, and the tiny Ford Fiesta wears the color especially well -- so well, in fact, that Ford offered two shades of green on the small subcompact: a greenish-yellow hue dubbed Lime Squeeze early on in the car's model run and an eye-catching bright green called Green Envy more recently. We happen to think Green Envy looks particularly appealing on the sporty Fiesta ST, a 5-door hatchback that touts a reasonable $22,500 base price and a muscular 197-hp turbocharged 4-cylinder engine.
Honda Pilot
What's that? A family SUV that looks good in green? It may be hard to believe, but the 2016 Honda Pilot wears its green shade -- a dark one dubbed Black Forest Pearl -- pretty well. Admittedly, the color looks black in low lighting conditions, which helps the overall appeal. But when the sun hits it just right, you can see the green color come out, giving the Pilot a standout look compared to its more monotonous rivals such as the Nissan Pathfinder, Hyundai Santa Fe and Kia Sorento.
Hyundai Veloster
The Hyundai Veloster has been offered in a series of unusual colors since its 2012 debut, including a bright shade of yellow and a copper-colored orange dubbed Vitamin C. But green lovers will especially love the hatchback's Electrolyte Green shade, which is bright, eye-catching and surprisingly attractive. The only problem is that Electrolyte Green is no longer offered; it was canceled at the end of the 2012 model year. Fortunately, you can still find used examples on Autotrader, as there are almost 50 different Electrolyte Green 2012 Veloster models listed with an average price of $14,100.
Find a Hyundai Veloster for sale
Kia Soul
Despite similar pricing and gas mileage, the funky Kia Soul hatchback is worlds away from staid compact models such as the Honda Civic, Ford Focus and Kia's own Forte sedan. Nothing proves that more than the Soul's color palette, which includes several distinctive hues -- the most unique of which is a standout shade of green dubbed Alien Green. Offered essentially since the Soul's original debut in 2010, the color is now the only exciting shade in the Soul's lineup, which otherwise consists of white, silver and black. The best part? You can pick up a new Alien Green Soul with a base price of just $17,600, which is not bad for a tall-roofed hatchback that's more practical (and more unique) than just about every other compact car on the market.
Lamborghini Aventador
Lamborghini's Verde Ithaca color is one of the most eye-catching on the market -- especially when you pair it with the low-slung, ultra-wide exotic look of the highly expensive Lamborghini Aventador. While most of us aren't able to afford an Aventador, we suspect fans of green vehicles will appreciate the fact that one of the most iconic, expensive supercars available today looks best in bright green. And Lamborghini will paint an Aventador just about any color you want -- so if you don't happen to like the neon tint of Verde Ithaca, you can choose from a wide range of different shades instead. That's assuming, of course, that you can afford the $400,000 base price.
Find a Lamborghini Aventador for sale
Subaru XV Crosstrek Hybrid
The Subaru XV Crosstrek isn't just a green car; it's also a car that looks good in green. In fact, all the XV Crosstrek Hybrid's early press photos were taken in its unique Plasma Green color, which helps the car stand out from both rivals and other, nonhybrid XV Crosstrek models. Unfortunately, Plasma Green is gone for 2016, but it's been replaced instead by Jasmine Green, another surprisingly handsome shade that works well with the car's overall look. And, like we said, the XV Crosstrek Hybrid is surprisingly green itself, touting Environmental Protection Agency fuel economy numbers that reach as high as 30 miles per gallon in the city and 34 mpg on the highway.