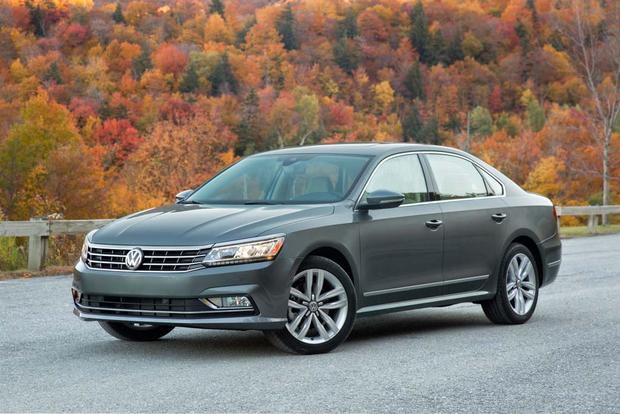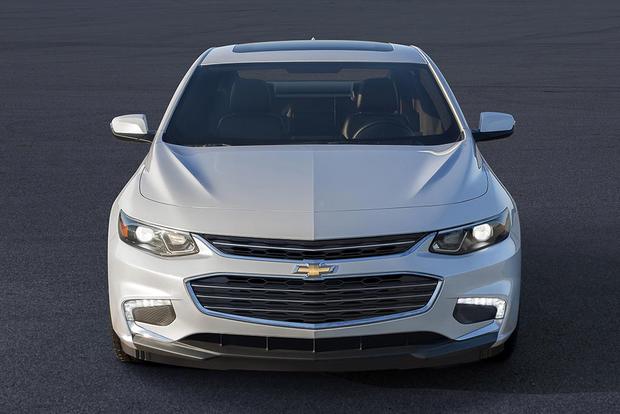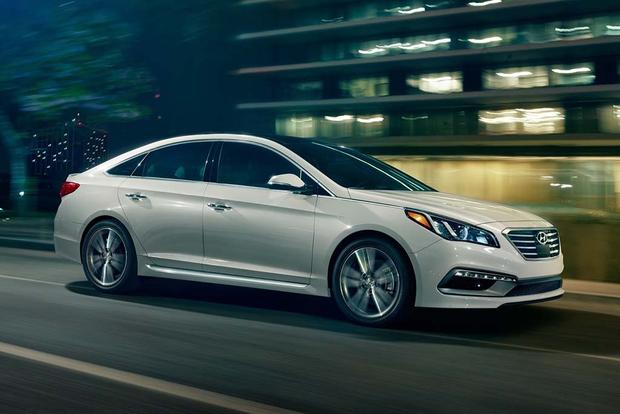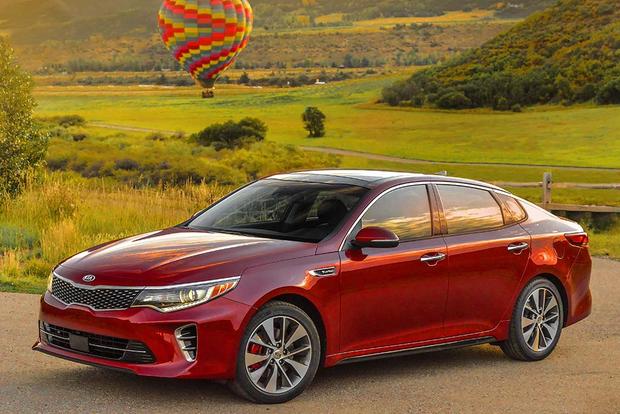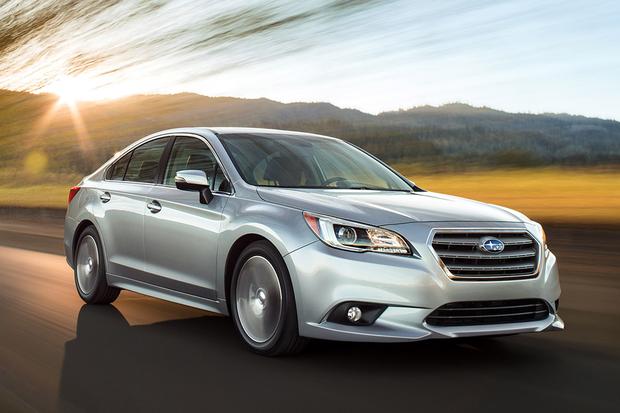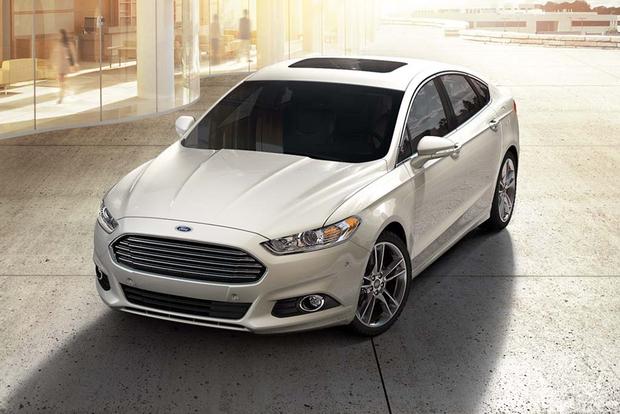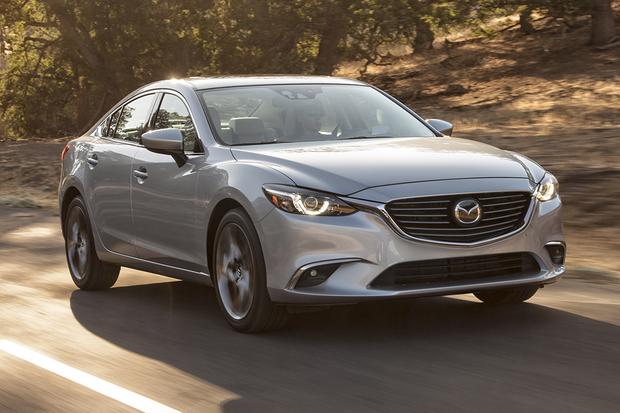 If you're interested in buying a family-friendly car on a tight budget, you have two options: Buy a used car, or pick an affordable new one. While we often recommend used or certified pre-owned vehicles, we can understand why you might want to have a totally new vehicle with a full manufacturer's warranty and zero miles on the odometer. If that's the case, we've listed the seven least-expensive midsize sedans on the market today for shoppers who want a roomy, comfortable car without spending too much to get it.
Mazda6 -- $22,315
With a starting price of just $22,315 with shipping, the Mazda6 is the cheapest midsize sedan on the market. Part of the reason is that the Mazda6 is one of only a few to still come standard with a manual transmission, as an automatic remains a $1,500 option on the sporty midsizer. If you don't mind three pedals, though, we suggest going for it. The Mazda6 touts a handsome exterior, a high-end interior (even in base-level Sport trim) and a peppy 184-horsepower 2.5-liter 4-cylinder, which returns up to 25 miles per gallon in the city and 37 mpg on the highway.
Volkswagen Passat -- $22,440
Unlike the Mazda6, the base-level Passat S comes standard with an automatic transmission. It also offers an adequate 170-hp 1.8-liter turbocharged 4-cylinder along with a roomy interior and some surprising amenities, such as alloy wheels, automatic headlights, dual-zone climate control and a 5-inch touchscreen. Perhaps its only real flaw is its design: Outdated and dull, the Passat's styling is clearly overshadowed by rivals, all of which are newer. But for budget seekers interested in a good deal, few models seem to offer it like the Volkswagen Passat.
Find a Volkswagen Passat for sale
Chevrolet Malibu -- $22,500
The Malibu's placement on this list impresses us because, unlike all its rivals, it's completely new for the 2016 model year. That means buying a base-level Malibu not only gets you one of the cheapest midsize sedans on the market but also a reasonable base price of $22,500 with shipping. You also get some desirable features, such as keyless entry with a push-button starter, Bluetooth, cruise control and air conditioning. You'll have to pay more if you want a center touchscreen or a backup camera, though, and despite the base-level Malibu's excellent fuel economy ratings of 27 mpg city/37 mpg hwy, we find the standard 1.5-liter turbocharged powerplant to be a little lacking in performance. Still, this is a stylish and practical way to spend $22,500.
Find a Chevrolet Malibu for sale
Hyundai Sonata -- $22,585
The base-level SE trim of the recently redesigned Hyundai Sonata is probably the best value on this list. The latest Sonata offers modern styling, a surprisingly muscular 185-hp 2.4-liter engine that offers up to 25 mpg city/38 mpg hwy and a roomy interior, plus a generous list of equipment that goes beyond most rivals and includes alloy wheels, automatic headlights, a backup camera, a 7-in touchscreen, Apple CarPlay and Android Auto infotainment, and Bluetooth. Icing on the cake is Hyundai's excellent warranty, which offers powertrain coverage for 5 years or 60,000 miles and bumper-to-bumper protection for 10 years or 100,000 miles.
Find a Hyundai Sonata for sale
Kia Optima -- $22,840
The Sonata's mechanical twin, Kia's handsome Optima, also represents a great value. With a starting price that's only a few hundred dollars more than the Sonata, the Optima is certainly worth checking out, as it offers much of the same equipment as its Hyundai twin and, in our opinion, slightly more appealing styling. Indeed, in addition to the Optima's good looks you'll find that it offers the same 185-hp 2.4-liter engine as the Sonata, along with the same excellent warranty and excellent features such as 16-in alloy wheels, a 5-in center touchscreen, Bluetooth phone and audio connectivity, and a USB port for music.
Subaru Legacy -- $22,840
We like the Subaru Legacy because it includes as standard equipment something that many of its midsize-sedan rivals don't even offer as an option: all-wheel drive (AWD). Depending on where you live, AWD can be an important feature for shoppers who often deal with harsh climates or rough roads. And while AWD is usually known to hamper fuel economy, it doesn't seem to have that effect in the Legacy, which touts a respectable 175 hp and still manages to return an excellent 26 mpg city/36 mpg hwy with its standard continuously variable automatic transmission. Another benefit: You don't have to spend too much more to get Subaru's excellent EyeSight system, which is among the least-expensive ways to get adaptive cruise control, lane-departure warning, lane-keep assist and more.
Ford Fusion -- $22,985
The Ford Fusion is an excellent sedan that touts handsome styling and a smooth, comfortable ride. It also offers a large interior and a lot of standard equipment that includes Bluetooth phone and audio connectivity, Ford's SYNC infotainment system with app integration, a backup camera and automatic headlights. Our only gripe is with its base-level 2.5-liter engine, which returns a mediocre 22 mpg city/34 mpg hwy -- figures that are bested by nearly every other model on this list. If you can swing the cost, it's worth upgrading to the 181-hp 1.5-liter turbocharged 4-cylinder, which boasts 25 mpg city/37 mpg hwy.