Top Cars
7 Comfortable Luxury Cars for Under $40,000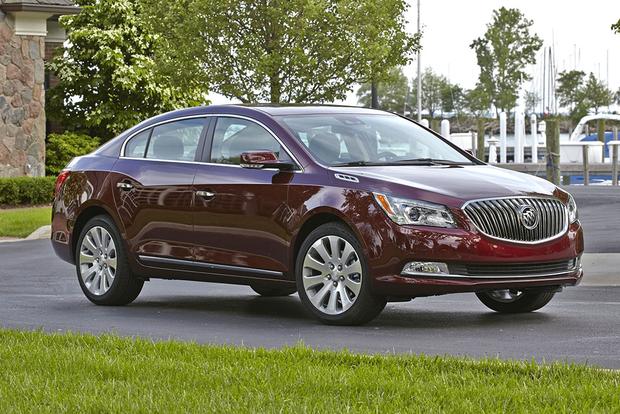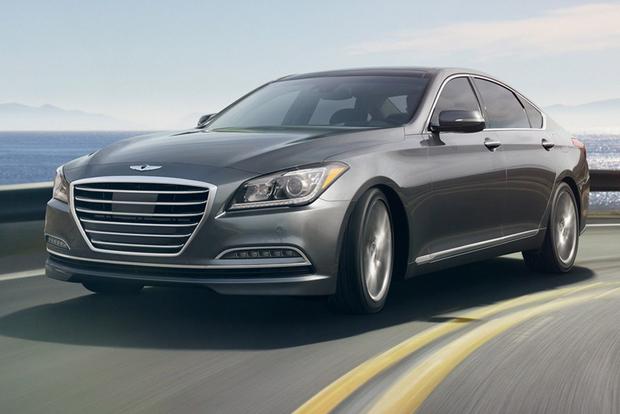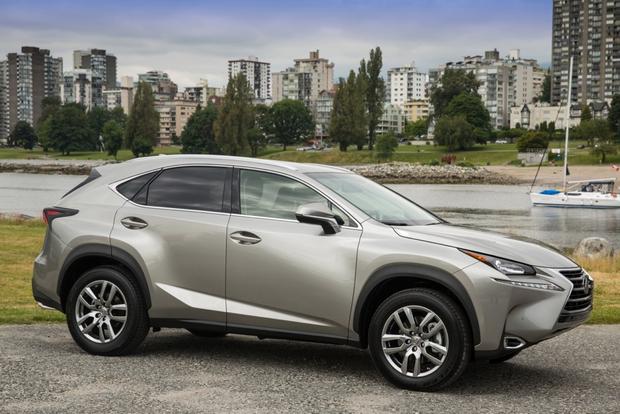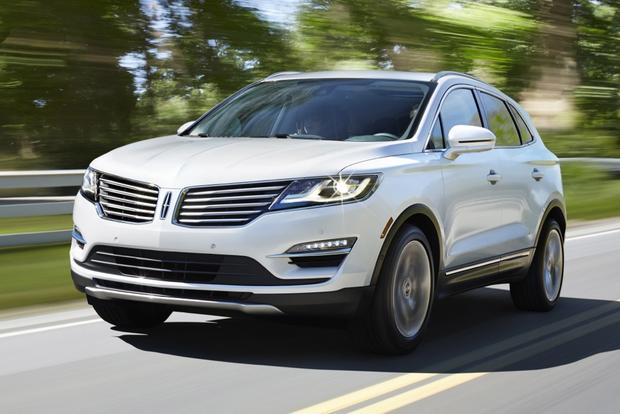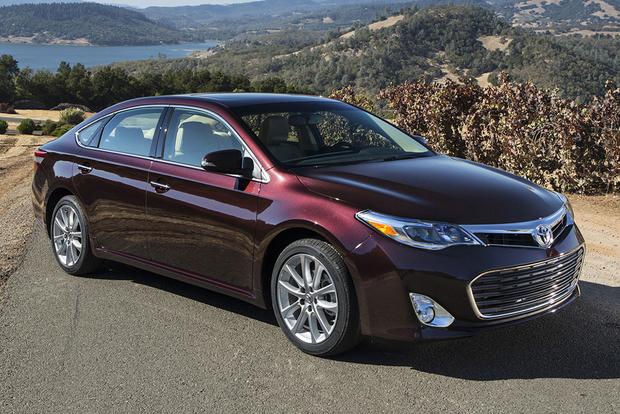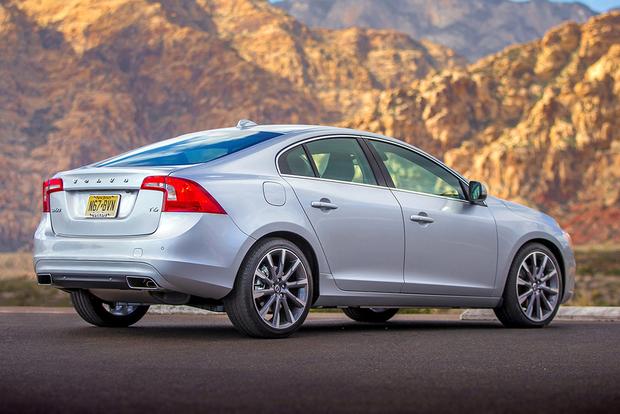 These days, many luxury-car shoppers prioritize performance over comfort, looking at 0-to-60 times instead of thinking about ride quality. But there are still a huge number of car buyers who would rather have a luxury car that offers a smooth ride, a quiet cabin and soft seats than one with zippy handling and a powerful engine. So can you still get one of those comfort-laden luxury cars on a $40,000 budget? We think so -- and we've listed seven examples that prove our point.
2016 Acura TLX
The recently released Acura TLX is a popular luxury sedan that picks up where the brand's TSX and TL sedans left off. Featuring 4- or 6-cylinder engines and available all-wheel drive, the TLX isn't as much of a muscle car as some of its rivals such as the BMW 3 Series, Infiniti Q50 and Mercedes-Benz C-Class. But it does offer a plush, well-appointed cabin, a quiet, smooth ride and a long list of standard features that includes dual power front seats, heated front seats, dual center display screens, and keyless ignition and entry. Icing on the cake is the TLX's pricing, which starts around $32,700 with shipping -- a figure that leaves enough of our budget left over to opt for the sedan's useful Technology package, which includes several modern safety features, a navigation system, leather upholstery and a remote ignition.
2016 Buick LaCrosse
The Buick LaCrosse is a mid- to full-size sedan that boasts impressive comfort, excellent trunk space and lots of room for the driver and front or rear passengers. If you're looking to maximize comfort on a $40,000 budget, we especially recommend the LaCrosse with the optional Leather package ($37,500 with shipping), as it includes the most possible comfort features for the money, including leather upholstery, heated front seats, power seats with driver's-seat memory, parking sensors, and keyless entry and ignition. You'll also get the sedan's standard 3.6-liter V6, which offers a brawny 306 horsepower and yet still manages to deliver a smooth, quiet driving experience.
Find a Buick LaCrosse for sale
2015 Hyundai Genesis
With a starting price of $39,000 with shipping, the Hyundai Genesis sedan barely fits under our $40,000 price cap. But you don't need a lot of options to enjoy the Genesis, as the luxurious 4-door comes standard with just about all the comfort features you could want, including a center touchscreen, heated power front seats, leather upholstery, keyless ignition and entry, a navigation system, a backup camera and automatic headlights. There's also a standard 311-hp 3.8-liter V6, which is among the smoothest engines in the business. Add that to a classy, well-appointed cabin, and you have one of our favorite comfortable luxury cars available at any price.
Find a Hyundai Genesis for sale
2016 Lexus NX
Although the Lexus NX may seem like it's trying to court the sporty demographic with its turbocharged engine and bold styling, the crossover's driving experience says otherwise -- especially in base-level NX 200t form. There, it's just as smooth and agreeable as any other Lexus, with very little wind noise, soft, comfortable seats and a powerful -- but not exactly muscular -- 2.0-liter turbocharged 4-cylinder engine. Prices start at a reasonable $35,800, and a lot of standard features are included, such as LED headlights, a 7-inch display screen, a backup camera, dual-zone automatic climate control and power front seats.
2016 Lincoln MKC
Don't let its turbocharged engines fool you: The Lincoln MKC is a comfortable compact crossover, and the turbo motors are intended to boost gas mileage more than anything else. They work in that regard, as the MKC returns nearly 30 miles per gallon on the highway in its base form -- especially if you drive cautiously. You'll be invited to do just that by the MKC's comfortable cabin, luxury-car feel and cushy ride -- three items that make it feel a lot more like an old-school luxury car than a modern crossover. But there are many modern crossover features too, including dual-zone climate control, keyless ignition and entry, an 8-in touchscreen and xenon headlights -- all of which come standard in the base model, which starts from just $34,300 with shipping. In fact, we think there's so much equipment in the base-level MKC that there's little reason to upgrade to the optional Select package or even add more than a few small options.
2015 Toyota Avalon
Although the Toyota Avalon may not have the luxury brand name of the other models on this list, there's no doubt about its high-end appointments and its impressively relaxed driving experience. Effectively one step shy of Toyota's upscale Lexus brand, the Avalon offers a roomy interior, a huge trunk and a lot of standard equipment -- all for around $33,300 with shipping. The Avalon is such a good deal for luxury-minded car shoppers that it leaves enough money in our budget to upgrade to the XLE Touring, which starts from $37,100 with shipping and includes a navigation system, Toyota's Entune infotainment suite, keyless ignition and entry, a blind spot monitoring system, rear cross-traffic alert and driver memory settings -- all features that enhance the luxury-car experience.
2016 Volvo S60
While Volvo's lineup has been trending more toward sporty and away from comfort in recent years, we think the brand's popular S60 sedan does a good job bridging the gap between both ends of the spectrum. Powertrains range from relaxed (the 240-hp Drive E model) to high-performance (the 325-hp T6 R-Design), while equipment levels can be either luxurious or sporty depending on the model you choose. If we were looking to maximize luxury, we'd choose the T5 model with the optional Premier package. It starts around $37,500 with shipping and boasts keyless ignition and entry, a navigation system, dual power front seats, leather upholstery, Bluetooth, smartphone app integration and even in-car Wi-Fi -- along with a supple ride and some of the most comfortable seats in the business.