Top Cars
7 Concept Cars That Preview Future Models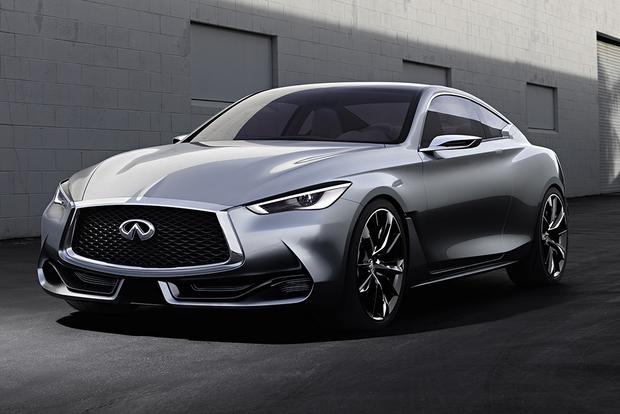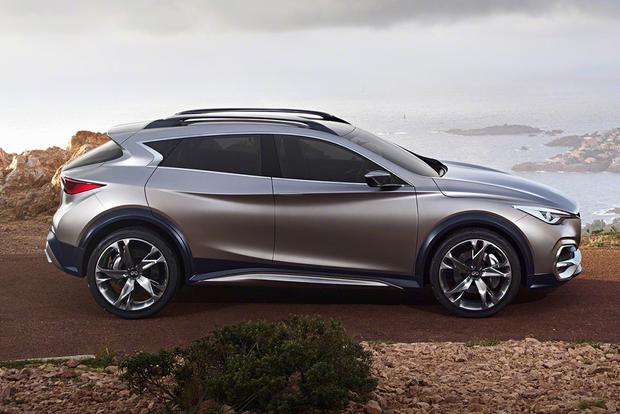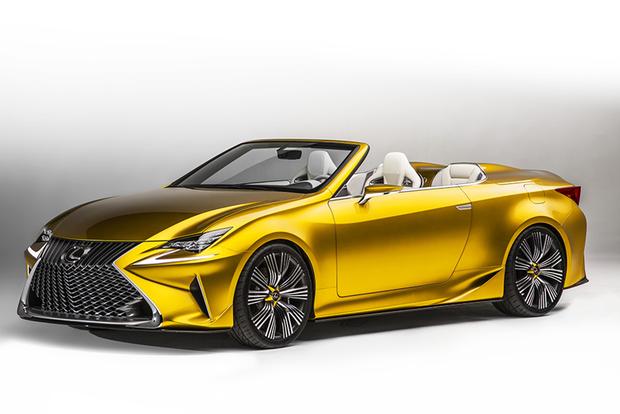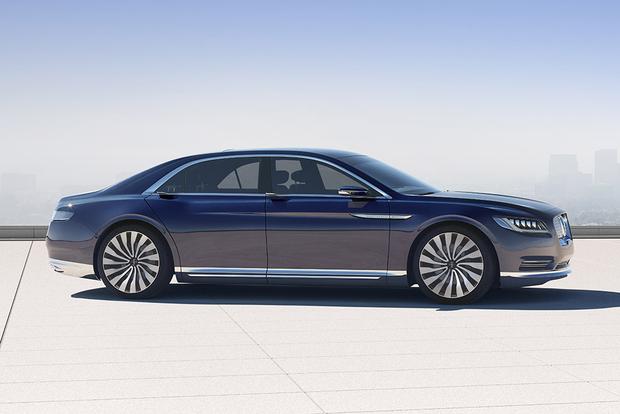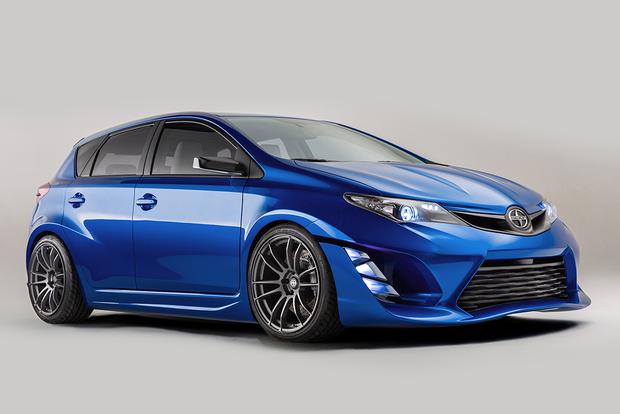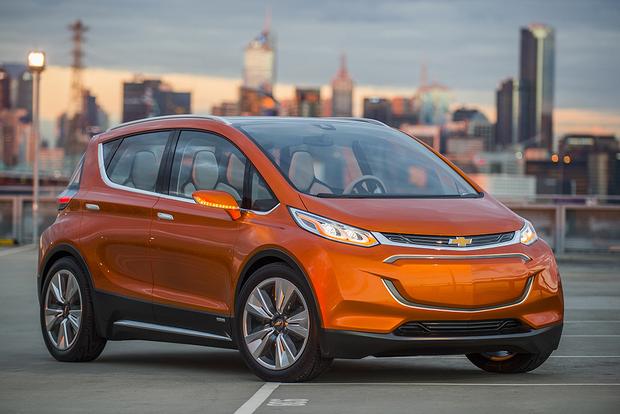 Although concept cars can often be silly or wildly futuristic "design studies" with little hope for production, that isn't always the case. Some concept vehicles preview new cars that are about to reach production, giving consumers a chance to see exactly what's coming before the new models actually go on sale. Several concept models from this year's auto-show season fit that description precisely, previewing upcoming designs that should be at dealerships this year or next. We've listed a few of our favorites below.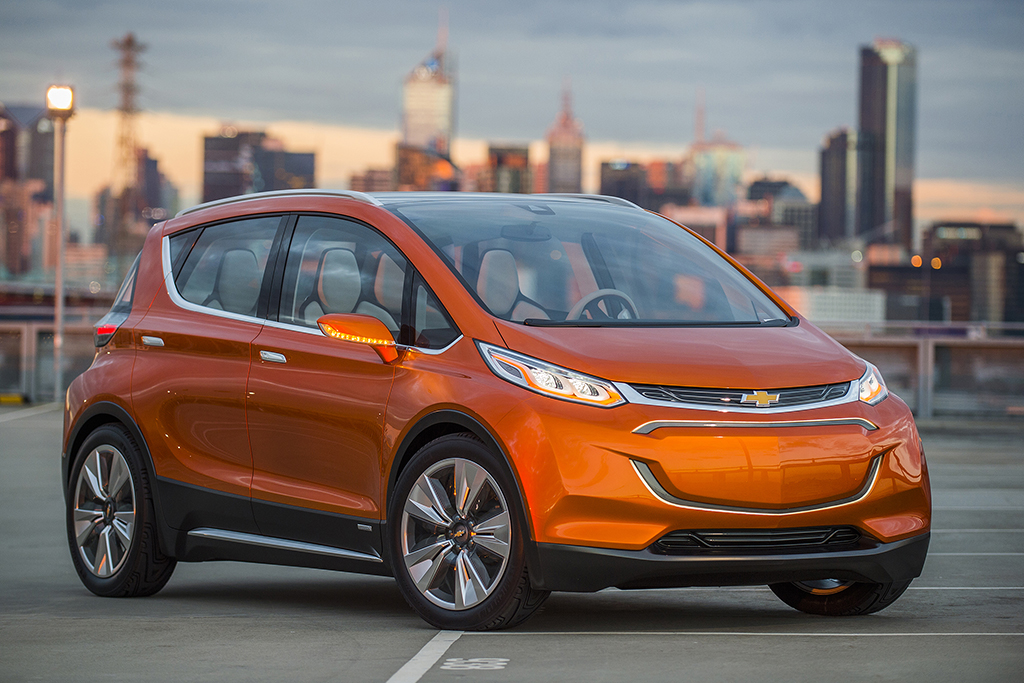 Chevrolet Bolt EV
The fully electric Chevrolet Bolt is a 5-door hatchback with a 200-mile EV range. It will complement the plug-in hybrid Chevrolet Volt in the brand's increasingly fuel-efficient lineup, though the Bolt will offer an even greener alternative, since it doesn't use any gasoline at all. Expected to be priced under $40,000 before tax rebates, the Bolt is already reportedly confirmed for production. We hope it looks a lot like the futuristic concept car, right down to the striking bright-orange paint.
Infiniti Q60 Concept
We first saw the Infiniti Q60 Concept at this year's Detroit Auto Show, where it offered a futuristic take on the brand's outgoing Q60 Coupe. With its small mirrors and tiny door handles (hallmark items of concept cars), we don't expect the Q60 Concept to reach dealers looking exactly like it did in Detroit, but we won't be surprised if the production car largely draws its inspiration from the concept. As a result, expect a bigger grille than today's car, along with a wider front track and a more aggressive stance. And expect it to go on sale as soon as this fall, or early next year.
Infiniti QX30 Concept
Infiniti revealed the QX30 Concept earlier this year in Geneva, and we were highly impressed with the small crossover's design. Bold styling, big wheels and an unmistakable Infiniti front end gave the QX30 Concept more presence than just about any other luxury crossover on the market. Unfortunately, some of that will have to be toned down for production, but we still expect the QX30 to carry a striking design when it reaches dealers early next year. We also expect it to offer a high-tech and well-priced challenge to popular new luxury crossovers such as the BMW X1, Mercedes-Benz GLA-Class and Lexus NX.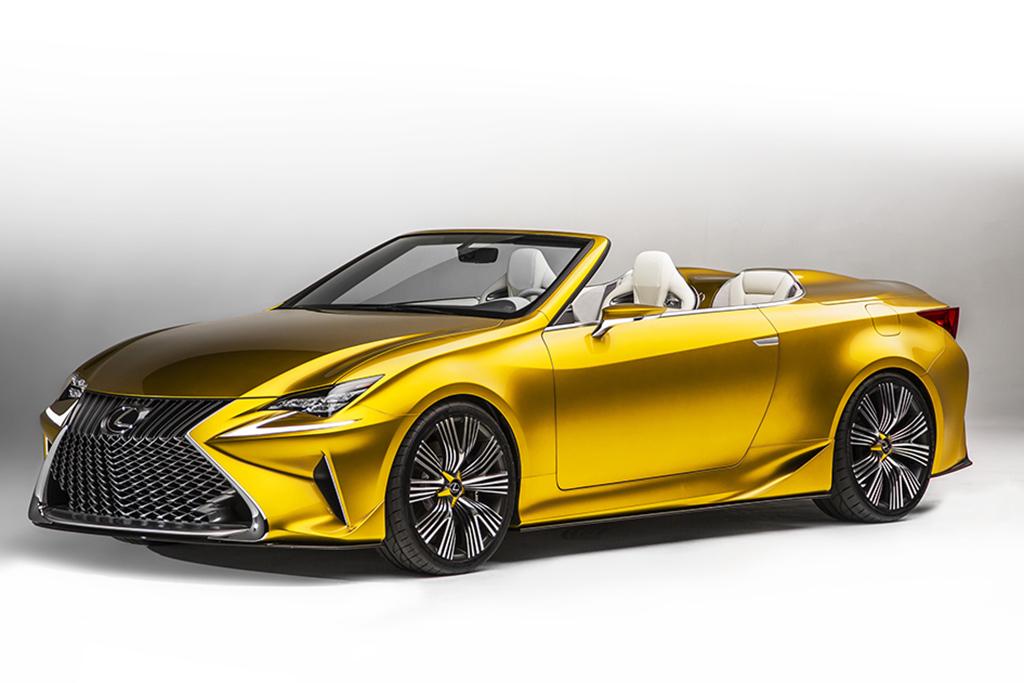 Lexus LF-C2
If you're a Lexus fan, it's easy to tell exactly what the LF-C2 is: a convertible version of the recently released RC coupe. Oh, sure, the styling is a little more extreme, and there are some concept-car details that won't reach production such as giant alloy wheels, tiny concept-car mirrors, unusual door handles and a futuristic interior that's one screen short of a movie theater. But the overall profile of the LF-C2 is one you should get used to, because we suspect it'll wind up in dealers as the RC convertible. Unfortunately, we're not quite sure when that'll happen, but we wouldn't be surprised to see it on sale in 2016.
Lincoln Continental
For years, Lincoln has been a brand without a flagship model -- unless you count the full-size Navigator SUV, which seems more commonly used by airport limo companies than actual car shoppers. But those days will finally be over when the enormous Lincoln Continental Concept, shown in New York, sees production. It may take a while to iron out the details, and it may not look exactly like the concept car, but we have a strong feeling there's a production-ready Continental in Lincoln's future. What's less certain is whether buyers will take it seriously in comparison to established luxury sedans such as the Mercedes S-Class and BMW 7 Series.
Scion iM Concept
We first saw the Scion iM Concept at the LA Auto Show, where it sported a true hot-hatch personality: beefy tires, a wide stance, a sporty body kit and a center exhaust that made us question whether we'd ever long for a Ford Focus ST again. Unfortunately, the reality is, no surprise, a watered-down version of the fantasy, with just 137 horsepower and an available continuously variable automatic transmission instead of some sort of lightning-quick dual-clutch. But we're still impressed with the production-ready iM's looks, and Scion swears it'll be fun to drive, too. We'll find out for ourselves this fall when the iM goes on sale.
Volkswagen Cross Coupe GTE
After years of speculation and uncertainty, it appears Volkswagen finally plans to enter the midsize-crossover segment with an affordable, handsome family SUV. At least, that's what we learned from the Volkswagen Cross Coupe GTE, which debuted earlier this year at the Detroit Auto Show. Despite the confusing name, the Cross Coupe isn't a coupe. The Cross Coupe GTE, rather, previews a competent plug-in hybrid SUV with the right size and shape to take on established rivals such as the Toyota Highlander and Honda Pilot. We expect to see it reach dealers sometime next year.