Top Cars
7 Connected Cars With Built-In Wi-Fi Hot Spots Under $30,000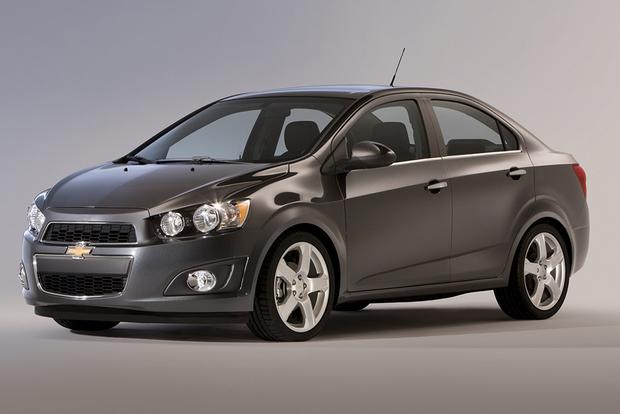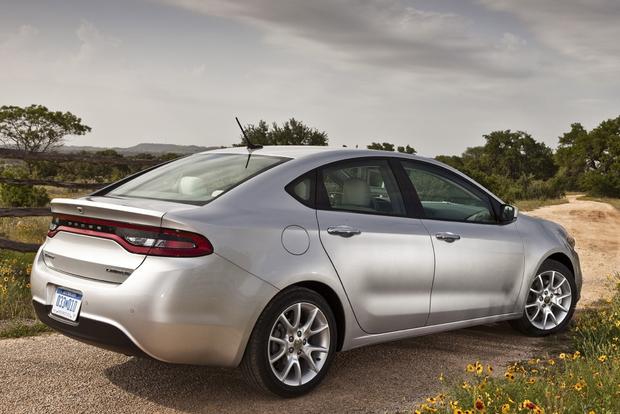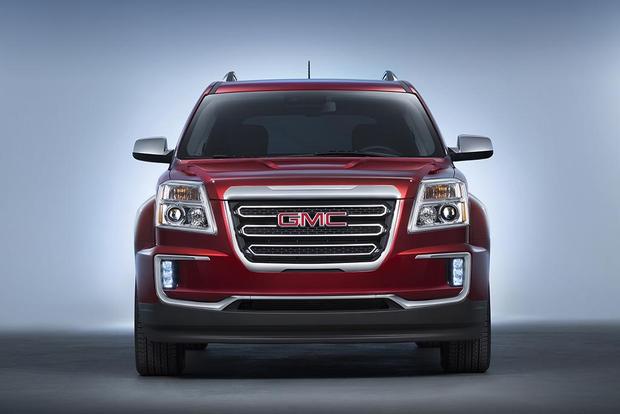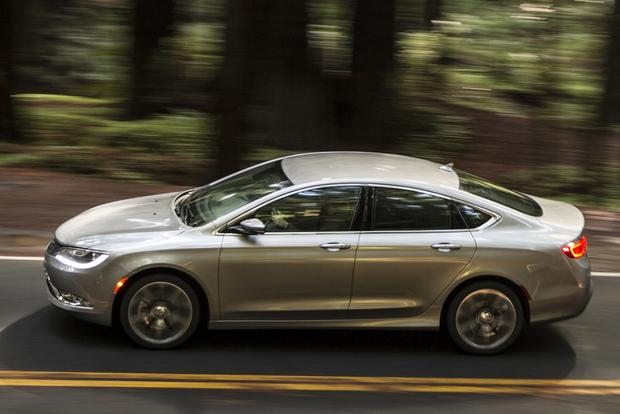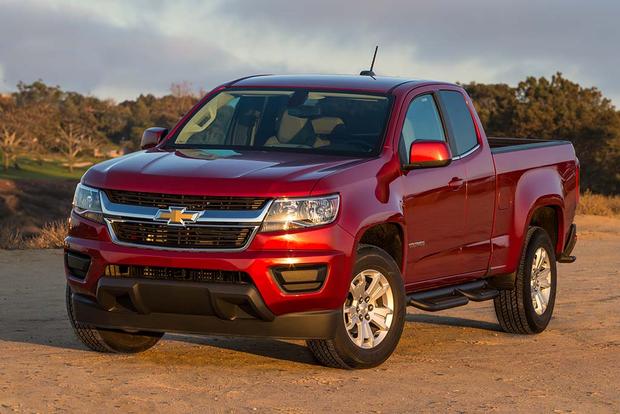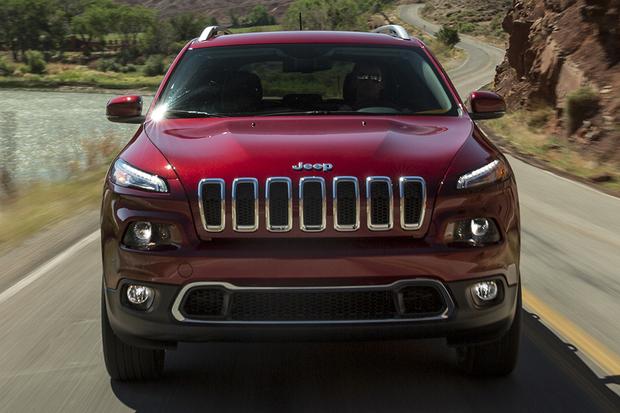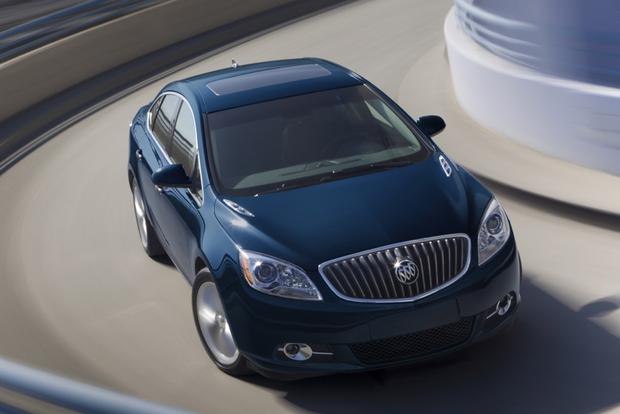 When it comes to connected cars, a built-in Wi-Fi hot spot ranks high on most wish lists. But if you've decided that you must have the extra signal strength and consistency, as well as seamless integration into a vehicle's system interface that only a built-in hot spot can provide, your choices are pretty limited if you're on a budget.
We originally planned this story to be seven cars with a built-in Wi-Fi hot spot for $25,000 or less. Once we began researching vehicles with hot-spot capability, however, we had to revise the price limit to up to $30,000 -- or four of the seven vehicles would have been Chevrolets.
Because its OnStar telematics system is the platform for GM's Wi-Fi hot spot and is standard in virtually every GM model, GM (or, more on point, Chevrolet) dominates the market for affordable vehicles with hot-spot capability. FIAT Chrysler Automobiles (FCA) offers a built-in hot spot in a number of models through the Uconnect multimedia system, but only with the high-end Uconnect 8.4 version. FCA only offers it in higher trim levels or with pricy option packages of mostly larger, more-expensive vehicles. GM and FCA systems, however, both require a monthly data plan.
Buick Verano
Among the connected cars in this list of picks, the Verano is the only one from a near-luxury brand that met our original $25,000 limit. It's tough enough finding an affordable compact car with an upscale pedigree; finding one with a built-in hot spot is all but impossible. As with all GM hot-spot-equipped models, its Wi-Fi connectivity is 4G LTE, supporting up to seven devices and reaching as far as 50 feet around the vehicle. Classified as a compact, Verano has a refined cabin and a pliant ride. Seating four comfortably and five in a pinch -- even in a sub-$25,000 grade -- the Verano is nicely equipped. In addition to some up-level features such as dual-zone automatic climate control and remote engine starting, it provides Buick's IntelliLink system interface, a 7-inch touchscreen, smartphone-app integration and Bluetooth connectivity with voice recognition.
Chevrolet Sonic
The Sonic is the smallest and most affordable pick on this list. In fact, within the industry, only Chevy's pipsqueak Spark boasts smaller dimensions, a lower price and built-in hot-spot capability. Chevy's Cruze and Malibu also met our original price limit. Even when in its top-end RS trim, the Sonic's bottom line easily coasted under the original MSRP requirement. Chevrolet offers it as a sedan or 5-door hatchback. For its size, Sonic accommodates a remarkable amount of cargo -- particularly as a hatchback. With 25 grand to spend, you can opt for the 138-horsepower 1.4-liter 4-cylinder turbocharged engine that delivers 148 lb-ft of torque. You can also have heated leather/faux-suede front seats, the MyLink system interface with a 7-in touchscreen, smartphone-app integration and Bluetooth connectivity. You'll then still have money left over to tack on optional safety systems, such as lane-departure warning and forward-collision alert.
Find a Chevrolet Sonic for sale
Dodge Dart
The Dart is the only vehicle from FCA offering built-in hot-spot capability for less than $25,000. The Uconnect system supports multiple devices with a range of up to 150 feet around the vehicle. Decked out in its top-of-the-line Limited trim, the Dart still manages an MSRP of less than $25,000. Generally, the cabin is roomy for this class. While furnished for five, four passengers provides optimum comfort, but rear-seat legroom is decent either way. Its sporty exterior styling targets younger buyers. It comes with a 160-hp 2.4-liter 4-cylinder engine. It sports some upscale goodies, such as perforated-leather seating, heated front seats and outboard mirrors, dual-zone automatic climate control, remote starting, Bluetooth connectivity and a navigation system. Its 8.4-in touchscreen system interface is one of the industry's larger, more user-friendly touchscreens.
GMC Terrain
The only crossover among these picks that costs less than $25,000, the Terrain qualifies because OnStar with Wi-Fi capability is standard, even in its entry-level SL trim. Chevy's Trax and Equinox crossovers also fall under the original MSRP ceiling. Among Terrain's top selling points is its quiet, smooth and comfortable ride, and all-wheel drive (AWD) is available. A 6-speed automatic transmission ushers the 2.4-liter 4-cylinder engine's 182-hp output to the wheels. Inside, the Terrain seats five in an upscale environment. Sliding as much as 8 inches fore and aft, the reclining rear seat can be adjusted for more legroom or cargo space. Because price restricts us to the base model, there isn't a gob of luxury features, but it does provide an auto-dimming rearview mirror and an 8-way power adjustable driver's seat with power lumbar support. A 7-in touchscreen and Bluetooth connectivity are also included.
Chrysler 200
The 200 is one of the two FCA vehicles qualifying for this list after we boosted the price ceiling to $30,000. We added the optional limited-edition Anniversary package with a power sunroof, special floor mats and the Uconnect 8.4 upgrade to the 200 Limited grade. When Chrysler redesigned the 200 for 2015, we thought it was a huge leap over the sedan it replaced. Styling and interior refinement are just two areas of impressive improvement. A 9-speed automatic transmission delivers the 2.4-liter 4-cylinder engine's 184 hp to the front wheels. A V6 and AWD are optional. Included is the typical battery of segment convenience features, such as keyless entry and starting and Bluetooth connectivity. Among available options are heated front seats, automatic dual-zone climate control and an 8-way power driver's seat with 4-way power lumbar adjustment.
Chevrolet Colorado Extended-Cab Version
The extended-cab Colorado is the only pickup truck with hot-spot capability that meets our original MSRP requirement. Although raising the ceiling to $30,000 qualified three more GM pickups and allowed us to consider a higher-grade Colorado, we stuck to our original sub-$25,000 pick in Work Truck trim. OnStar isn't included in the WT grade, so we added it from the options list for an affordable $275. The Work Truck is nearly a bare-bones grade, without much in the way of frills. It does provide basic convenience equipment such as power windows, air conditioning, a 4.2-in touchscreen, a rearview camera and a 6-speaker audio system. A 2.5-liter 4-cylinder engine generates 200 hp. A 6-speed manual transmission is standard, but you can upgrade to a 6-speed automatic and still stay below $25,000. The Colorado and GMC's Canyon mark GM's return to the midsize-pickup segment.
Jeep Cherokee
Barely sneaking under our revised $30,000 ceiling, the Cherokee is the most expensive vehicle here. Despite the availability of highly capable off-road 4x4 systems, the Cherokee is a crossover by the strictest definition, which makes it the second crossover on this list. Although our front-wheel-drive pick won't be off-roading, the Jeep name always conveys a certain level of ruggedness. Its 184-hp 2.4-liter 4-cylinder engine is bolted to a 9-speed automatic transmission. The Uconnect 8.4 interface is standard in Cherokee's Limited grade. It comes with Siri Eyes Free and a "do not disturb" function that transfers calls directly to voicemail and sends automatic replies to texts. It also comes with the 8.4-in touchscreen, a USB port and Bluetooth connectivity. The Limited trim includes leather seating, automatic dual-zone climate control, and remote entry and starting, as well as a 115-volt householdlike power outlet.