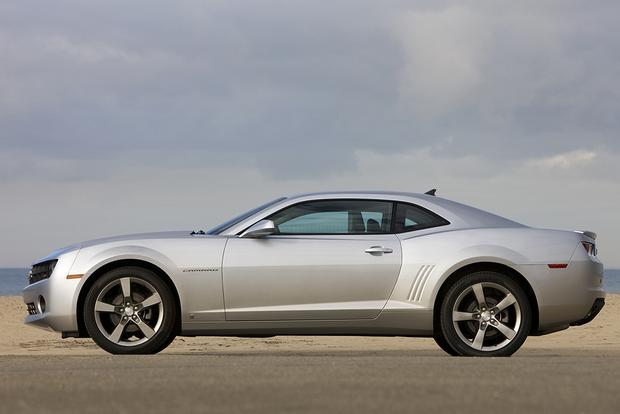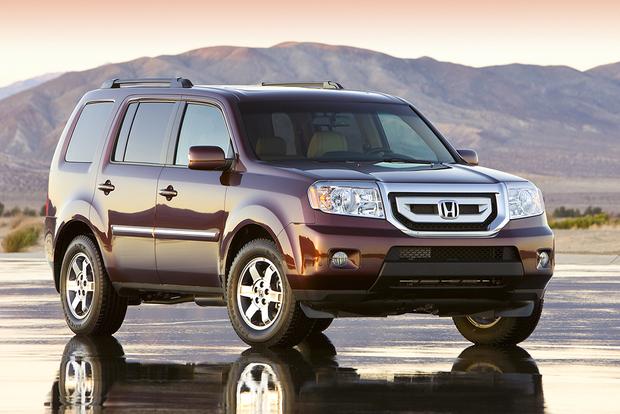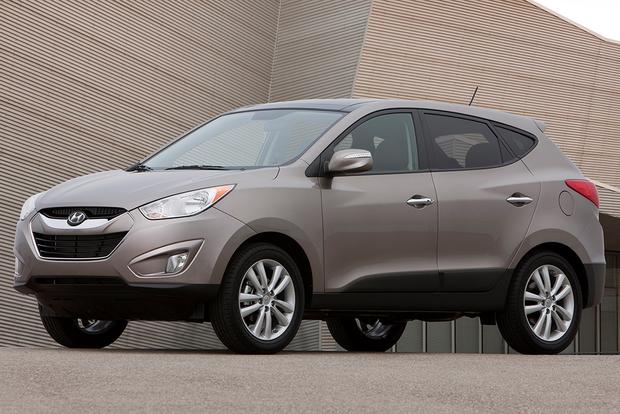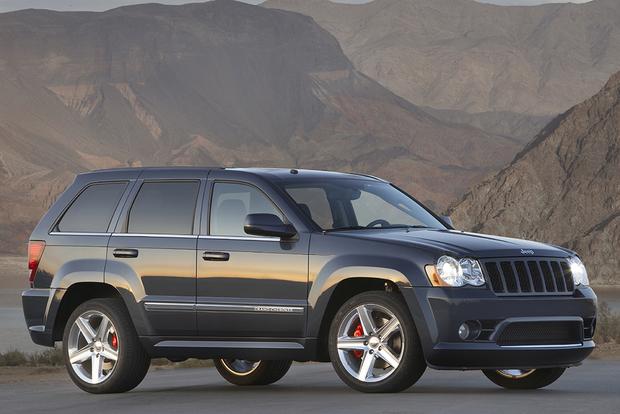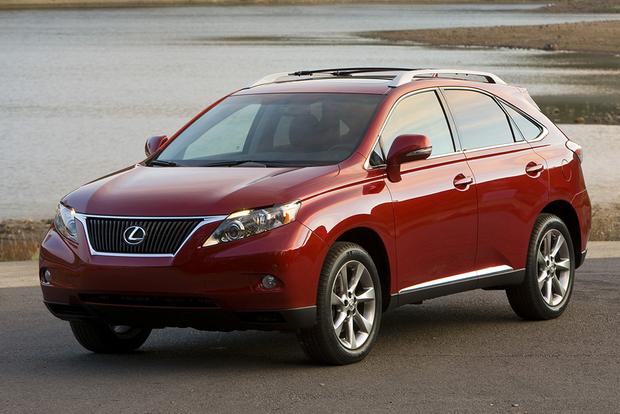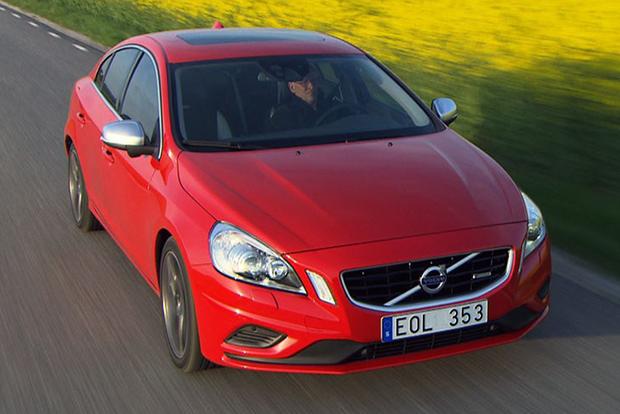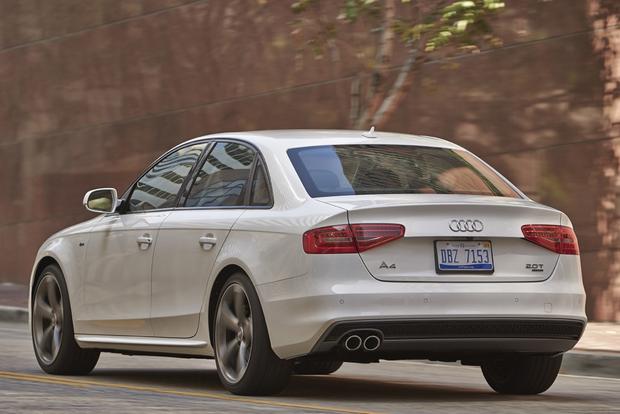 If you're interested in buying a new car without paying new-car prices, you might find that a certified pre-owned (CPO) car is the way to go. Certified pre-owned cars combine long manufacturer warranties with lower prices than new models. Some shoppers don't like the look of a used car, however, and that's where our latest list comes in: We've rounded up seven certified pre-owned models that still look new, combining the up-to-date styling of a new car with the discounted pricing of a used model.
2010 Audi A4
The Audi A4 is a popular entry-level luxury sedan that still looks almost exactly the same as it did in 2010. While Audi will tell you that the car received a facelift for 2013, most people won't notice the update, and changes weren't so significant that you'll be pining after the latest model. In fact, the 2010 A4 still uses the same engine and design as the current model, and while the transmission has been updated, Audi merely replaced its smooth 8-speed unit with a highly similar 9-speed in 2011. Best of all, a CPO 2010 A4 is averaging just under $24,000 on AutoTrader.com, a far cry from the current model's base price of around $36,500 with shipping.
2010 Chevrolet Camaro
If you want new Camaro looks without paying new Camaro prices, consider a 2010 model with a CPO warranty. While it's true that the latest Camaro was facelifted for 2014, updates to the exterior were minimal, and the retro-themed sports car still carries the same bold looks that it always has. More importantly, a V6-powered 2010 Camaro is easily available on AutoTrader.com for around $19,000, while a V8 model is around $25,000, representing steep discounts from today's new-car base prices of around $25,000 for a V6 or $34,500 for a V8.
Find a Chevrolet Camaro for sale
2010 Honda Pilot
The Honda Pilot is a popular midsize crossover with 3-row seating, excellent safety equipment and a smooth, reliable V6 engine. It also benefits from styling that hasn't been dramatically updated in several years, so even a CPO 2010 model looks just like a brand-new 2015 Pilot. Of course, the big difference is price: While a certified 2010 Pilot is around $22,500 on AutoTrader.com, a 2015 Pilot ranges from $31,000 to $42,500 with shipping, and the latest model only adds a few additional features to help justify its major price increase.
2011 Hyundai Tucson
The Hyundai Tucson is a popular compact crossover that competes with best-selling models such as the Honda CR-V and Toyota RAV4. While those SUVs have been redesigned in recent years, the Tucson has stayed largely the same since 2011, so shoppers who choose a 2011 model can get a good deal on a vehicle that looks brand-new. In fact, CPO 2011 Tucson models are easily available on AutoTrader.com for around $17,500, a far cry from today's model's price, which ranges from $22,500 to $28,500 depending on trim level. The best part: A CPO Hyundai features the entire remainder of the brand's impressive 10-year/100,000-mile powertrain warranty.
Find a Hyundai Tucson for sale
2011 Jeep Grand Cherokee
The Jeep Grand Cherokee was fully redesigned in 2011 to offer an improved driving experience, a more modern interior and new powertrains. Though it was facelifted for 2014, today's Grand Cherokee still looks almost identical to the 2011 model, and that's good news for shoppers who want a new SUV without paying new-SUV prices. In fact, a CPO 2011 Grand Cherokee is easily available on AutoTrader.com for around $25,500, a big discount compared to the $35,000 (or more) that you'll spend on a well-equipped 2015 Grand Cherokee that offers only a few updates compared to the 2011 model.
Find a Jeep Grand Cherokee for sale
2010 Lexus RX 350
If you're looking for a dependable SUV that won't go out of style, there are few better choices than the Lexus RX. While Lexus recently facelifted the RX to add a new grille, the model's overall look has remained roughly the same since 2010. For drivers who don't want to spend big money on a new RX, that's good news, especially since the 2010 model is averaging just $29,000 on AutoTrader.com with a full CPO warranty. Best of all, 2010 models still come with a wide range of available equipment, including the brand's Remote Touch controller, rain-sensing wipers, a navigation system with real-time traffic, a backup camera and more.
2012 Volvo S60
If you're looking for a good deal on a modern luxury car, a CPO 2010 Volvo S60 should be near the top of your list. Of course, pricing is one reason: A CPO 2012 S60 is available on AutoTrader.com for just $22,500, which is an especially good deal considering that Volvo's CPO warranty is among the best in the business. The 2011 S60 also comes with modern styling, powerful engines that put out up to 300 horsepower, and high-end gadgets such as adaptive cruise control, heated front seats, adaptive xenon headlights, lane-departure warning and forward-collision warning with automatic braking.