Top Cars
7 CPO Convertibles That Will Get You Noticed on Spring Break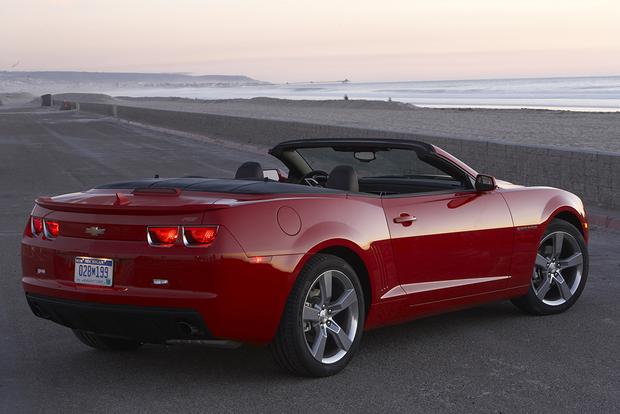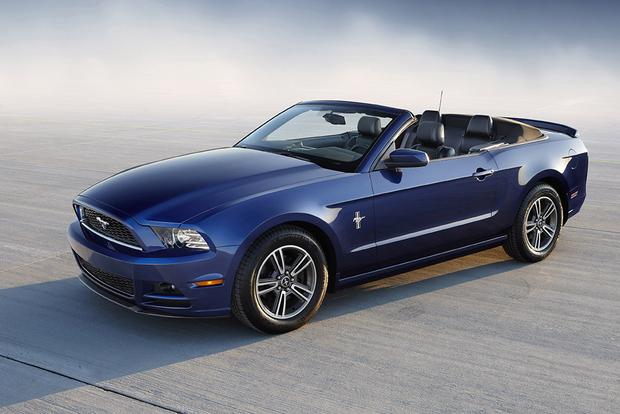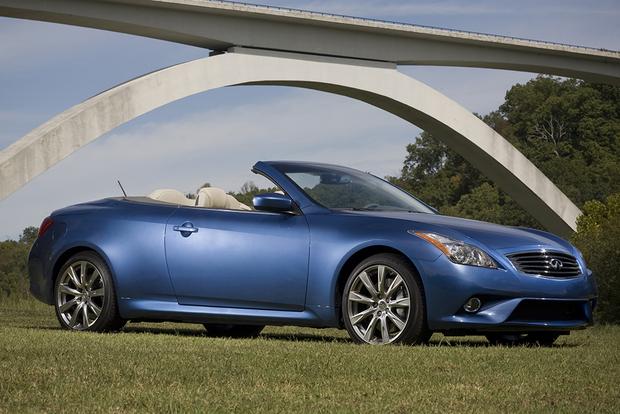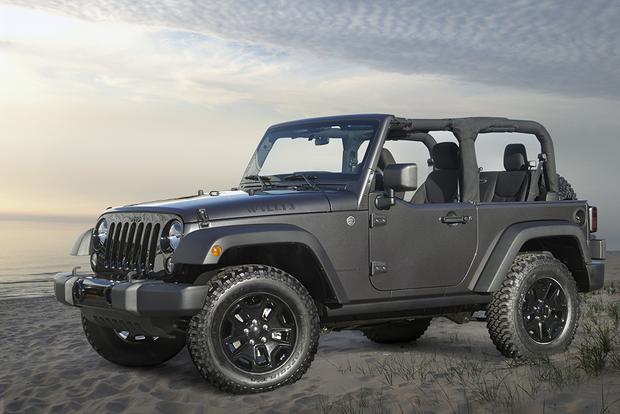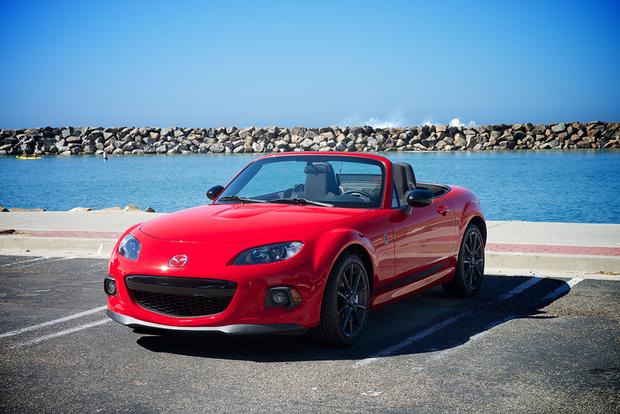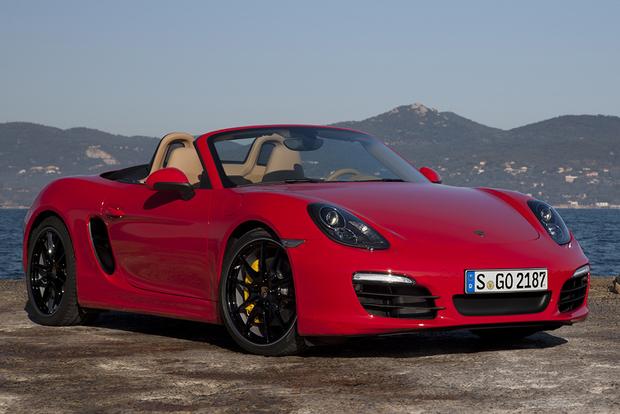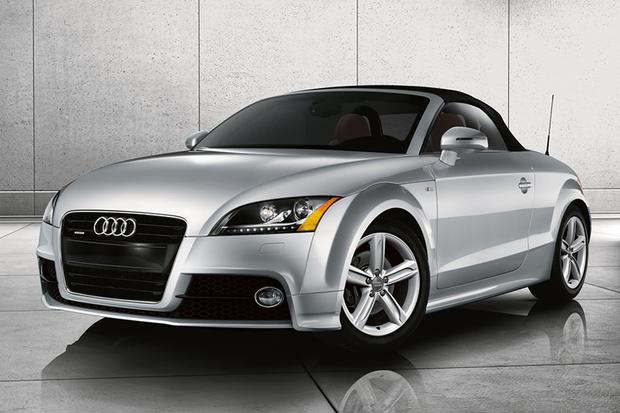 If you're interested in buying a new car that's sure to get you noticed on spring break, you might want to consider a sporty convertible. But if a new convertible is too much for your budget, a certified pre-owned (CPO) model, which comes with a full, manufacturer-backed warranty and a lower price than the original MSRP, might be a better value. To show you what we mean, we've rounded up seven great certified pre-owned convertibles that offer head-turning styling, enjoyable road manners and a sharp discount compared to a brand-new car.
Audi TT Roadster
In true Audi fashion, the 2-seater Audi TT Roadster offers head-turning styling and a highly luxurious interior. It also boasts a spry 2.0-liter turbocharged 4-cylinder engine and excellent handling, especially considering that it doesn't offer the traditional front-engine, rear-wheel-drive layout of most competitors. But the TT Roadster can be pricey, since the car starts around $44,300 with shipping. Enter the used market, where certified pre-owned TT models average around $34,300 with Audi's excellent 6-year or 100,000-mile bumper-to-bumper warranty.
Find an Audi TT Roadster for sale
Chevrolet Camaro Convertible
There are currently around 400 different Camaro models to choose from on Autotrader with a certified pre-owned warranty, whether you're looking for a V6 model, a V8-powered SS model or even a high-performance Camaro ZL1. Average pricing is around $29,800, a steep discount from new. Each used Camaro features bold, retro-themed styling, a 4-seat interior and muscular powertrains along with Chevrolet's strong certified warranty, which offers one year of bumper-to-bumper coverage and up to 5 years or 100,000 miles of powertrain coverage from the original date of purchase.
Find a Chevrolet Camaro for sale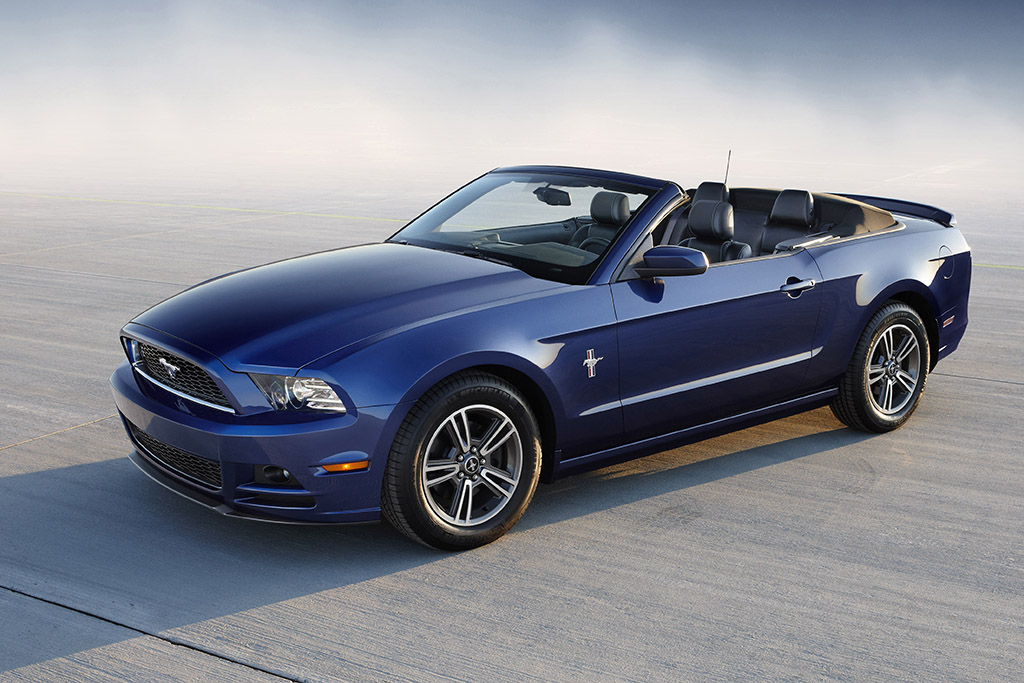 Ford Mustang Convertible
Few cars turn heads like a drop-top Mustang, especially if you choose one in an eye-catching color such as Grabber Blue, Competition Orange or Gotta Have It Green. Even if you don't want your Mustang painted in a standout shade, you should have no trouble finding an exciting used Mustang convertible with a certified pre-owned warranty. More than 600 different models are available on Autotrader right now that fit that exact description. Average pricing is just $24,600, and each certified Mustang includes Ford's one-year bumper-to-bumper warranty and an extended powertrain warranty that lasts 7 years from the original sale date.
Infiniti G37 Convertible
The luxurious Infiniti G37 Convertible is a pricey proposition when new; a 2015 Infiniti Q60 Convertible (the latest name for the G37 Convertible) starts at a steep $49,500 with shipping. Fortunately, the certified pre-owned market makes things a little more affordable. There are currently more than 70 such models on Autotrader, with an average price of just $33,800. And while you may not get all the latest features with a used model, you'll still get a long list of luxury equipment, as well as the peace of mind that comes with Infiniti's 6-year/100,000-mile warranty.
Jeep Wrangler
The Jeep Wrangler is a highly capable SUV that also happens to be one of the most attention-grabbing convertibles on the market. An open-top Wrangler in a bright color is sure to attract looks, stares and jealous glances from other drivers who are stuck in more traditional vehicles that offer neither the Wrangler's off-road capability nor its wind-in-your-hair excitement. But while a new Wrangler can be an enjoyable vehicle, prices have gotten expensive over the years; some Wranglers can easily top the $40,000 mark. If that sounds steep, you might want to check Autotrader for a certified pre-owned Wrangler. More than 1,300 examples are currently listed, each backed by Jeep's 7-year/100,000-mile powertrain warranty.
Mazda MX-5 Miata
Few cars offer as many smiles per dollar as the Mazda MX-5 Miata. Sure, it may seem small compared to most rivals, and it's hardly as luxurious as most other convertibles. But the car's light weight, rear-wheel-drive layout and rev-happy 4-cylinder engine ensure that it's hard to have a bad time when you're behind the wheel. We especially recommend a certified pre-owned MX-5 Miata, since there are more than 130 examples available on Autotrader for an average price of just $22,500. That's not bad, considering that each comes with Mazda's certified powertrain warranty that lasts up to 7 years or 100,000 miles from the original sale date.
Find a Mazda MX-5 Miata for sale
Porsche Boxster
While a new Porsche Boxster can easily cost in excess of $70,000 or $80,000 when you add on a few of Porsche's famous optional extras, certified pre-owned models average just $55,000, not a bad figure for one of the most engaging driver's cars on the market. That number is especially appealing when you consider Porsche's excellent CPO warranty, which covers vehicles for up to 6 years or 100,000 miles from their original sale date, or 2 years/50,000 miles if their original warranty has expired. Of course, the Boxster also boasts a supercar-like mid-engine layout, handsome styling and all the desirable cachet of the high-end Porsche brand.