Top Cars
7 CPO Luxury SUVs for $15,000 Less Than New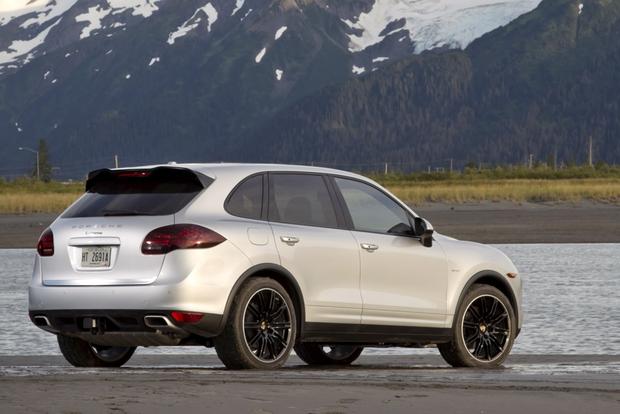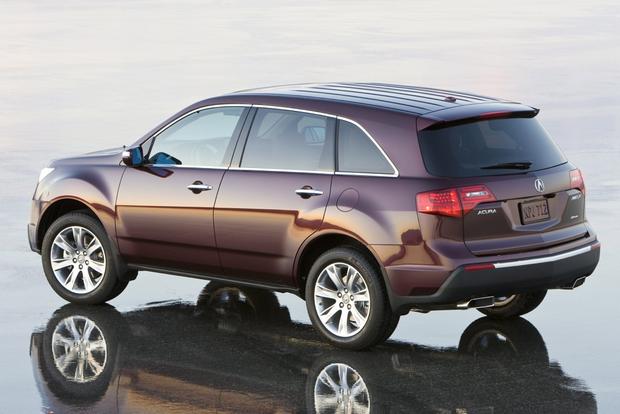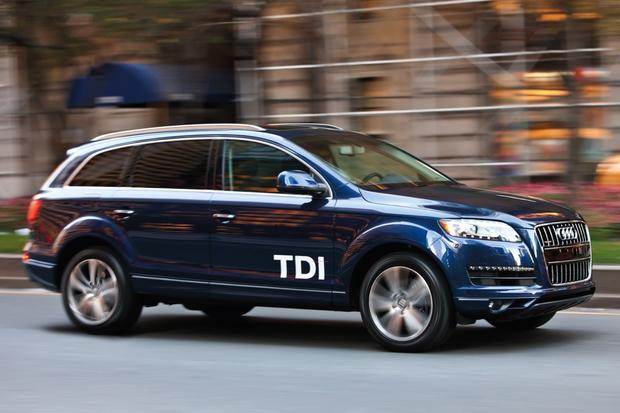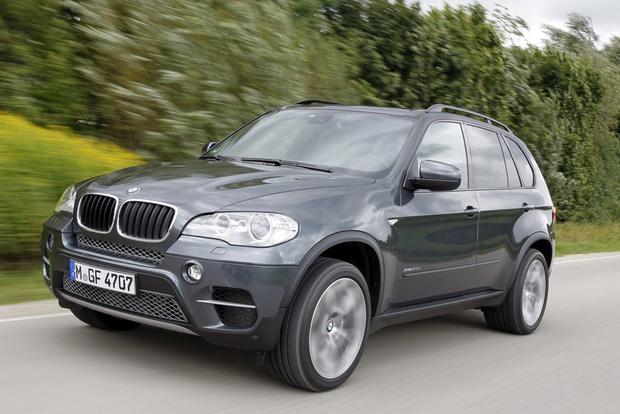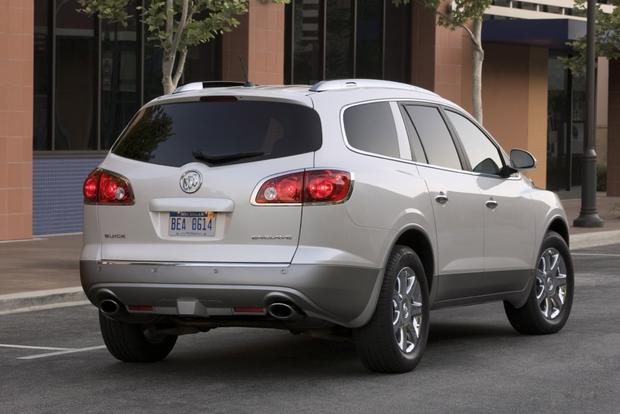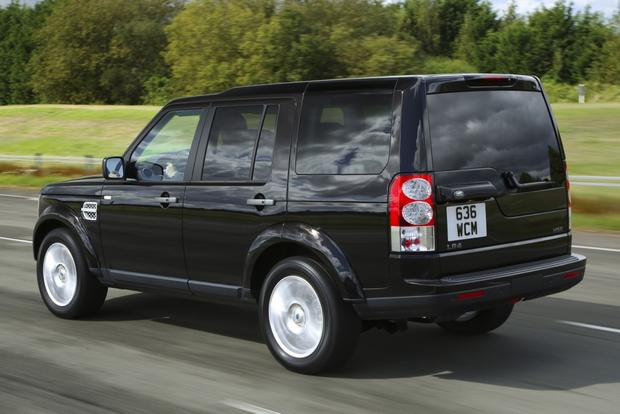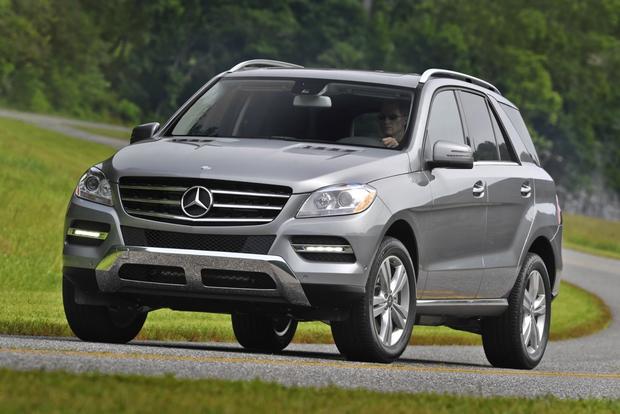 If you're searching for a new luxury SUV, the expense of many of today's high-end models might come as a surprise. Fortunately, manufacturer certified pre-owned (CPO) programs allow you to own a modern luxury SUV with an excellent warranty at a much more affordable price. To show you what we mean, we've listed our seven favorite certified pre-owned luxury SUVs that you can buy today with a certified warranty and a $15,000 discount from the original price.
2011 Acura MDX
Although the 2011 Acura MDX doesn't quite offer the same cutting-edge design as the newly updated 2014 model, the crossover is still very appealing. One reason is its price: The average price of a certified pre-owned 2011 model is just over $30,000 on AutoTrader, which is far less than the 2015 MDX's mid-$40,000 base price with shipping. But the 2011 MDX includes a long list of other benefits, ranging from impressive standard features -- including a backup camera, 18-inch wheels, automatic xenon headlights and more -- to Acura's bumper-to-bumper certified pre-owned warranty.
2011 Audi Q7
The average price of a certified pre-owned 2011 Audi Q7 is just over $40,000 -- a huge drop from the current model's $48,500 base price and more than $15,000 off the Q7's average MSRP with options. But in spite of the big discount, you'll still get a high-end SUV that looks -- and drives -- just like a new model. The 2011 Q7 is also equipped very similarly to a new model, with standard features that include dual-zone automatic climate control, leather upholstery, a power rear liftgate and more. Best of all, Audi's certified pre-owned warranty covers models for six years and up to 100,000 miles from the original sale date.
2012 BMW X5
With an average price of just under $42,000 on AutoTrader, a certified pre-owned 2012 BMW X5 is an excellent choice for a luxury SUV shopper interested in getting $15,000 off a new model's MSRP. And while it's true that a 2012 X5 won't have the same exact look as the recently updated new model, it will still include a wide range of the latest features -- including a standard power tailgate, automatic wipers, dual-zone automatic climate control and more. We also appreciate BMW's excellent certified pre-owned program, which provides free maintenance and several years of warranty coverage.
2012 Buick Enclave
If you're looking for a plush 3-row luxury crossover that boasts $15,000 off its original MSRP, the 2012 Buick Enclave deserves a spot on your shopping list. Powered by an excellent 3.6-liter V6, the Enclave offers luxurious standard equipment such as bi-xenon headlights, 19-in alloy wheels, Bluetooth connectivity and tri-zone automatic climate control. It also offers Buick's strong certified pre-owned warranty, which provides a year of bumper-to-bumper coverage and the balance of the SUV's original 5-year powertrain warranty. Most importantly, the 2012 Enclave is reasonably priced, with certified models averaging less than $30,000.

2011 Land Rover LR4
Although the Land Rover LR4 starts around $51,000 with shipping, most new models end up well over $60,000 with options and other add-ons. But that isn't true if you choose from one of the many certified pre-owned 2011 models, which currently average just under $43,000 on AutoTrader. Not only will that sum buy you one of the most capable off-roaders around, you'll also get a powerful 375-horsepower 5.0-liter V8 and a long list of standard equipment that includes dual-zone automatic climate control, Bluetooth, two sunroofs, rain sensing wipers and dual power front seats.
Find a Land Rover LR4 for sale
2012 Mercedes-Benz ML350
We highly recommend the 2012 Mercedes-Benz ML350, which boasts a quiet, refined interior, a comfortable ride and a long list of standard features that includes 19-in alloy wheels, dual-zone automatic climate control, heated front seats and Bluetooth. Pricing is also reasonable, as certified pre-owned models are available for well under $40,000 with shipping -- a far cry from the $50,000-plus average price of a new one. Our only gripe: Mercedes' CPO warranty isn't as long as rival programs, offering only one year of bumper-to-bumper coverage and no additional powertrain protection.
Find a Mercedes-Benz ML350 for sale
2012 Porsche Cayenne
A brand-new 2015 Cayenne starts at around $63,000 with shipping, but based on AutoTrader listings, an excellent certified pre-owned model can be yours for $50,000 or less. That's a good discount on a luxury SUV that looks almost identical to the current model, which endured only a slight facelift for 2015. Best of all, the 2012 Cayenne boasts an array of impressive engines, including a 3.6-liter V6, a muscular 4.8-liter V8 in S models and a 500-hp turbocharged V8. The Cayenne also includes standard all-wheel drive and traditionally Porsche-like sports car-inspired handling.