Top Cars
7 CPO SUVs That You Can Take Off-Road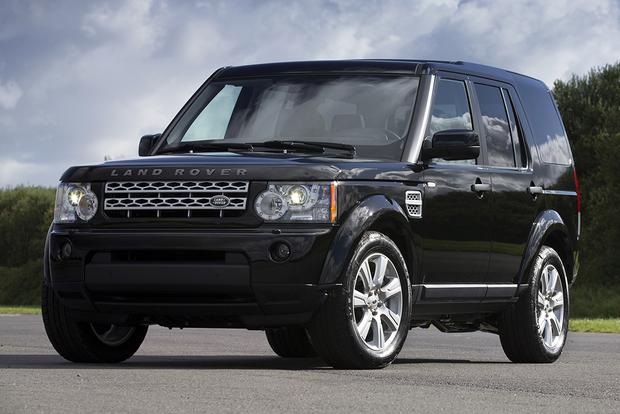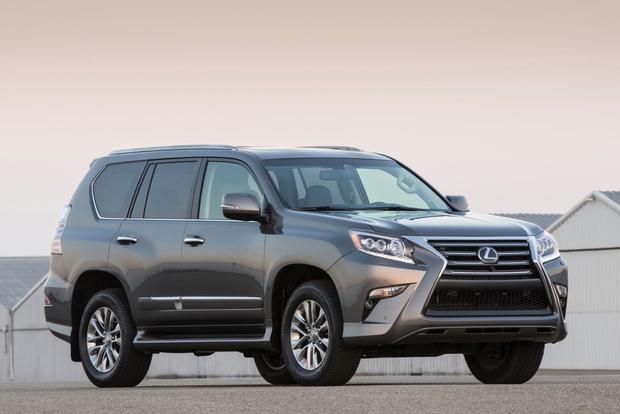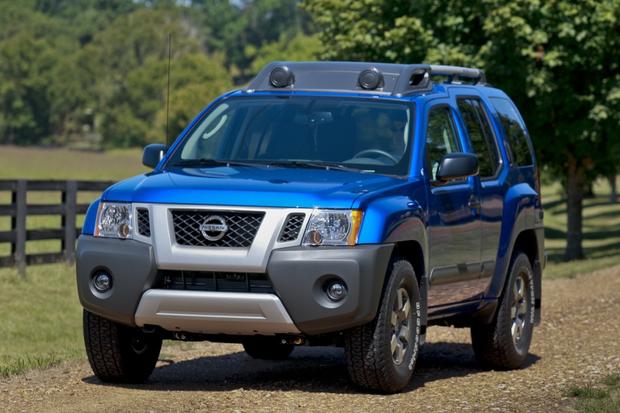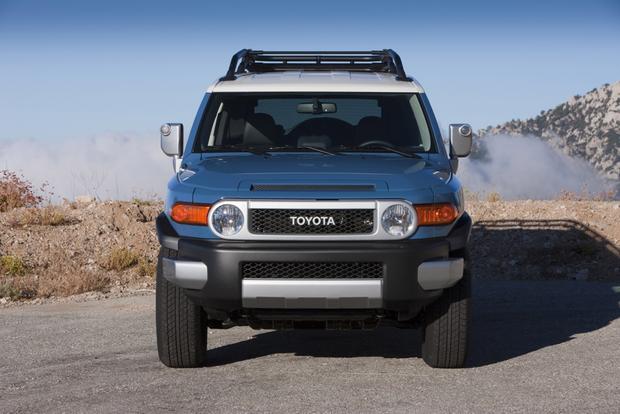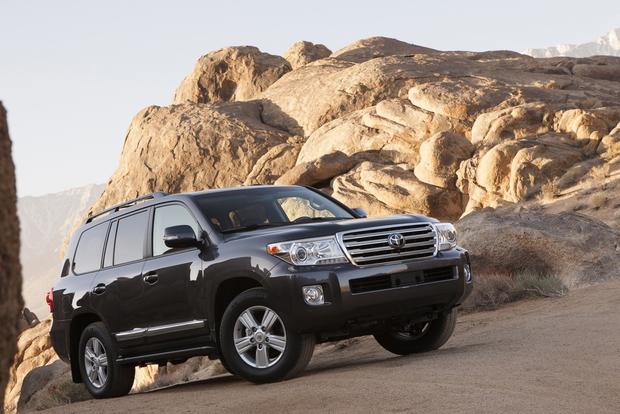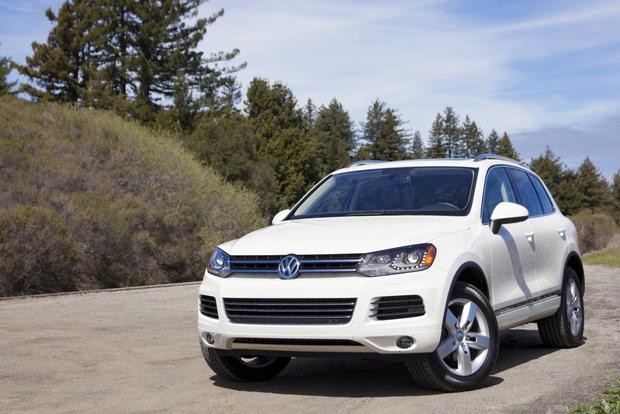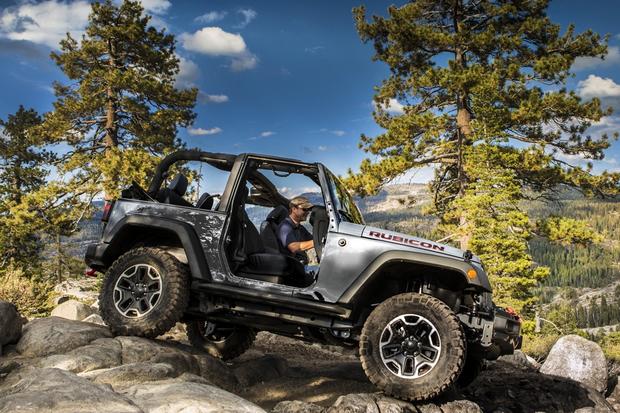 Although SUVs were once primarily designed for off-roading and tackling trails, that's no longer the case. These days, most SUVs are built for family transport, incorporating a wide range of luxury items and high-tech gadgets. So are there any SUVs that you can still take off the pavement? We think so, and we've listed seven of our favorites below. Best of all, we've included only certified pre-owned (CPO) models on our list, so you can head off-road at a substantial discount and with the peace of mind that comes from a manufacturer-backed warranty.
Jeep Wrangler
The Jeep Wrangler is the ultimate off-road SUV. Unfortunately, its certified pre-owned warranty isn't quite as ultimate: Jeep's CPO program touts just 90 days of bumper-to-bumper coverage after the original warranty has expired. But there are some benefits to buying your Wrangler with a certified pre-owned warranty. For one, the plan extends powertrain coverage to up to 7 years or 100,000 miles from the original sale date, which is 2 years longer than the original factory warranty. Most importantly, you'll get a good discount. Certified pre-owned Wrangler models are currently available with an average price of around $31,000 on Autotrader, while new models can reach well into the $40,000 range -- or higher.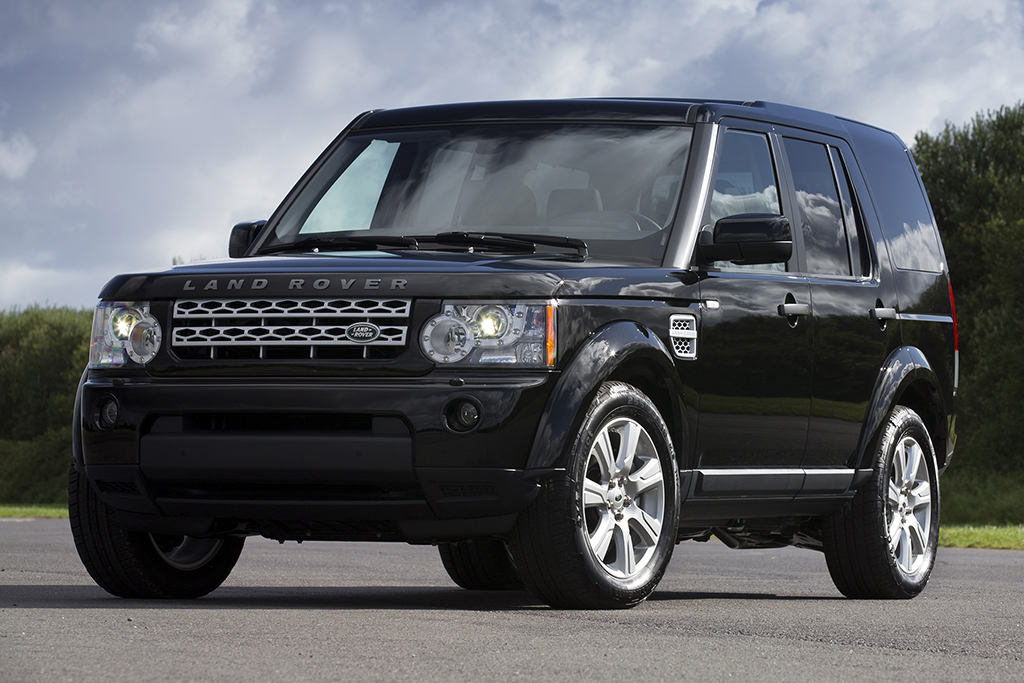 Land Rover LR4
Although you might have a hard time believing that an SUV as luxurious as the Land Rover LR4 can be taken off-road, the 3-row SUV is designed for just that purpose. Featuring Land Rover's excellent Terrain Response system and an excellent adjustable air suspension that allows you to raise or lower the SUV at will, the LR4 can tackle the worst terrain with some of today's top 4-wheeler SUVs. We especially recommend buying a certified pre-owned LR4 to take advantage of the brand's excellent warranty, which lasts for 6 years or 100,000 miles from the original sale date. Also alluring is the certified pre-owned LR4's pricing: Models average for around $47,500 on Autotrader, while new models start above $50,000 and can easily exceed $60,000 with options.
Find a Land Rover LR4 for sale
Lexus GX
While Lexus may not be the first brand that comes to mind when you're thinking about off-roading, the luxurious GX SUV is built for the trails. That's true of both the original GX 470, which came out for the 2003 model year, and the latest GX 460, which was redesigned for 2010. Both offer excellent ground clearance, tough body-on-frame construction and lots of off-road goodies. Choose a certified pre-owned version, and you'll also get Lexus's excellent warranty, which lasts for 3 years from the day you buy it or 100,000 total vehicle miles. Best of all, opting for a certified pre-owned GX will get you a sharp discount off the price of a new model. Certified pre-owned models average around $45,500 on Autotrader, while new ones start well-above $50,000 and climb even higher with options.
Nissan Xterra
The Nissan Xterra represents the end of an era. It's a body-on-frame SUV with tough, brawny styling, and it has a powerful V6 engine and go-anywhere capabilities. It's loved by most of its drivers -- though with sales dwindling, we're not sure if Nissan plans to redesign the SUV for a third generation. Fortunately, you'll have no trouble finding a certified pre-owned example, as there are more than 200 currently listed on Autotrader at an average price of just $23,000. This is a good discount compared to new models, which start around $25,000 and easily hit $30,000 with options. Certified pre-owned Xterra models also come with Nissan's reassuring warranty, which touts 7 years or 100,000 miles of powertrain coverage from the original sale date.
Toyota FJ Cruiser
The Toyota FJ Cruiser is no longer on sale -- a disappointment to loyal off-roaders who loved the SUV's impressive capabilities off the pavement. Fortunately, it's not completely gone just yet. Drivers who want an FJ Cruiser with the peace of mind that comes with a Toyota warranty can still buy certified pre-owned models, which are easy to find on Autotrader with an average price of around $32,500. In addition to Toyota's 7-year or 100,000-mile powertrain warranty, your FJ Cruiser will include a muscular V6 engine, brawny styling and standard off-road accessories such as a locking rear differential and heavy-duty vinyl flooring.
Find a Toyota FJ Cruiser for sale
Toyota Land Cruiser
It stuns most shoppers when they hear that Toyota sells an SUV with a starting price of more than $81,000 with shipping. Even more stunning, however, are the amazing capabilities offered by the legendary Land Cruiser. Ready to traverse just about any surface, the Land Cruiser offers a muscular 381-horsepower V8 and an amazing list of technology that includes a terrain-detection system, the unique Crawl Control feature and an impressive off-road camera system that allows you to see exactly where your wheels are pointed and what you're running over. With that said, even we admit that $81,000 seems steep for the Land Cruiser -- and that's why we suggest picking up a certified pre-owned model, which is easy to find for an average price of around $61,500 on Autotrader.
Find a Toyota Land Cruiser for sale
Volkswagen Touareg
Although the first-generation version of Volkswagen's luxurious Touareg was a little more adept off the pavement than today's model, the current version is still no slouch on the trails. Not only does it offer powerful engines -- such as a 280-hp gas-powered V6 and a torquey 3.0-liter diesel version -- the latest Touareg also boasts an advanced center differential and impressive ground clearance. Unfortunately, new models can be pretty pricey, as the Touareg starts around $45,500 with shipping. But if you look for one with Volkswagen's excellent 2-year bumper-to-bumper certified warranty, you'll see prices averaging a reasonable $36,600 on Autotrader.