Top Cars
7 Family SUVs That Might Surprise You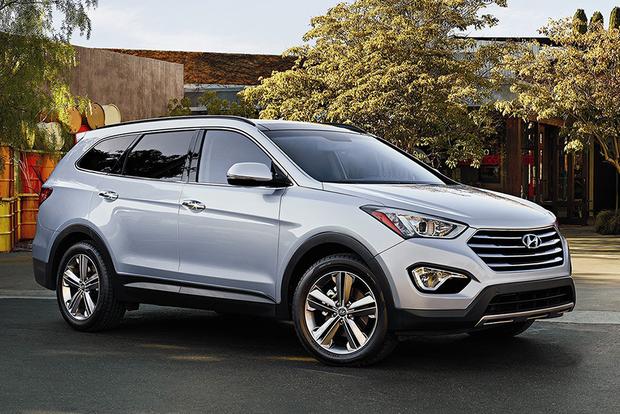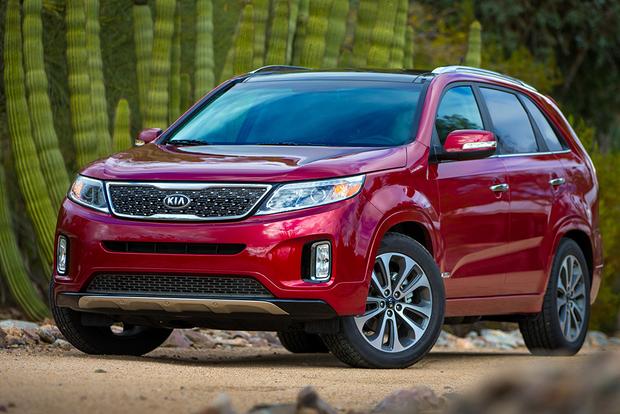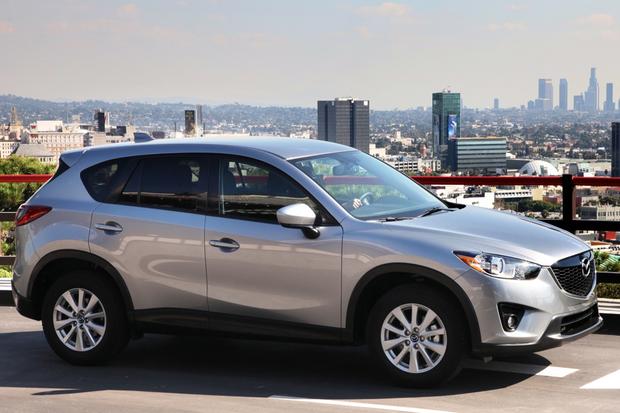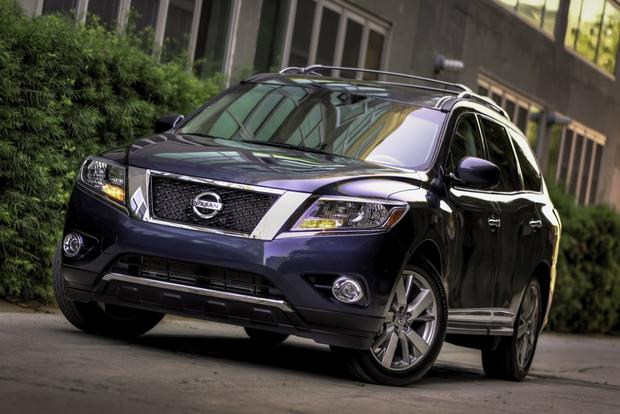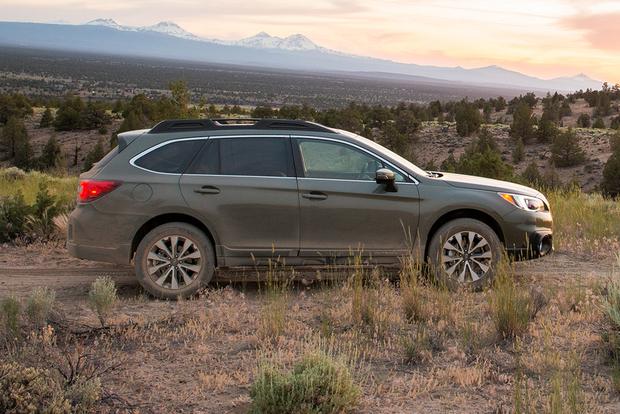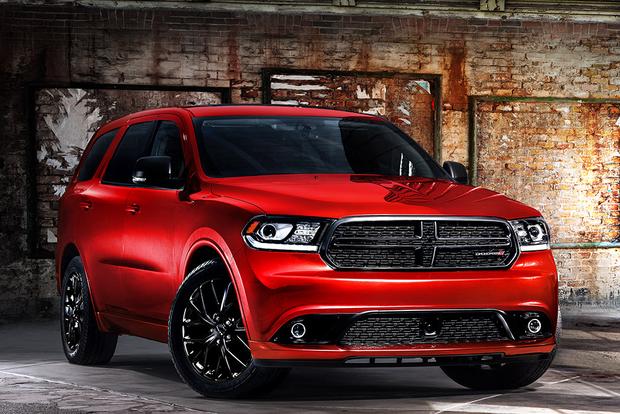 In today's world, most car buyers -- and buyers of just about everything -- tend to stick with what they know. When it comes to family SUVs, that usually means the Honda Pilot, Toyota Highlander and Ford Explorer -- all excellent vehicles that have no trouble topping 100,000 sales per year. But what if you want to stand out from the crowd? Are there good midsize crossovers beyond the usual suspects? We think so -- so we've listed seven excellent new midsize SUV and crossover models that might surprise you.
Dodge Durango
Although past Dodge Durango models have been trucklike in their ride quality, handling and interior materials, that's not true of the latest version of the SUV. Today's Dodge Durango offers a surprisingly plush interior, two excellent -- and impressively refined -- powertrains and a long list of family-friendly features. This includes a forward-collision warning system with automatic braking, a standard backup camera and Chrysler's excellent 8.4-inch Uconnect touchscreen. The Durango is also fairly well-priced, as its base MSRP of around $31,500 is highly reasonable for a SUV with standard 3-row seating and a potent V6.
GMC Terrain
For drivers who need 3-row seating, the 5-passenger GMC Terrain is out of contention. But if you're interested in a well-built smaller SUV with a roomy, high-quality interior and lots of equipment, the Terrain should be on your shopping list. In addition to family-friendly features such as a useful infotainment system and onboard Wi-Fi, the Terrain also boasts modern safety options such as forward-collision warning, lane-departure warning, rear cross-traffic alert and a blind spot monitoring system. Fuel economy is excellent too, as the base-level Terrain boasts a 2.4-liter 4-cylinder that returns an excellent 22 miles per gallon in the city and 32 mpg on the highway. And while you'll have to pay extra for some of the features we've described, base-level Terrain models won't break the bank: These SUVs start at less than $25,000 with shipping.
Hyundai Santa Fe
The midsize Hyundai Santa Fe comes in two varieties: a smaller Santa Fe Sport model with 2-row seating and a larger Santa Fe model with seating for seven. We recommend both -- even though they struggle to combine for anywhere near as many sales as mainstays such as the Honda Pilot and Toyota Highlander. We're not sure why that is, since both Santa Fe models offer potent engines, lots of family-friendly gadgets and safety equipment, and the brand's excellent warranty, which lasts for up to 10 years or 100,000 miles. Prices are reasonable too, as the Santa Fe Sport starts at just $25,900, while the larger Santa Fe starts at $31,400 with shipping.
Find a Hyundai Santa Fe for sale
Kia Sorento
The recently redesigned Kia Sorento is an excellent midsize crossover with 3-row seating and several noteworthy powertrains -- including a muscular 290-horsepower 3.3-liter V6. Recently redesigned for the 2015 model year, the Sorento boasts a wide range of upscale options including automatic headlights, an 8-in center touchscreen, a 10-speaker Infinity sound system and ventilated seats. Our only gripe: The Sorento doesn't offer most of the modern safety gadgets offered by other crossovers. But if you don't need those features, the Sorento is worth a look -- especially considering its reasonable base price of around $25,900 with shipping.
Mazda CX-5
Make no mistake: The compact Mazda CX-5 isn't large enough for some families. But for drivers who don't need their SUV to offer 3-row seating or a big cargo area, few models offer the excellent all-around benefits you can get from the CX-5. One reason is fuel economy, as the CX-5 boasts an amazing 29 mpg city/35 mpg hwy in manual-transmission guise or up to 26 mpg city/32 mpg hwy with an automatic. There's also a well-crafted interior and lots of available safety features, including forward-collision alert, automatic braking and a blind spot monitoring system. Prices are reasonable too, as the CX-5 starts around $22,500 with shipping.
Nissan Pathfinder
If you haven't shopped for a new SUV in a while, you might think the Nissan Pathfinder is a big, blocky, truck-based behemoth. But as of a few years ago, that's no longer the case. Now refined to be a car-based crossover such as the Toyota Highlander and Honda Pilot, the new Pathfinder boasts 3-row seating, a powerful V6 engine and even an available hybrid model. We also like the roomy, child-friendly interior and pricing that starts at a reasonable $30,600 with destination.
Find a Nissan Pathfinder for sale
Subaru Outback
The Subaru Outback is certainly an SUV that might surprise you -- largely because you probably think it isn't an SUV at all. It's a station wagon, right? Maybe not: At 65.9 inches high, the Outback is just a little shorter than the Toyota Highlander's 68.1-in overall height, and it's taller than a Honda CR-V. The Outback also offers standard all-wheel drive, a cavernous cargo area and a tremendously affordable suite of safety features that's available on virtually every trim level. There's also an impressive standard engine which lacks oomph but makes up for it in fuel economy: 25 mpg city/33 mpg hwy. As for pricing, expect to pay around $26,000 for a base-level Outback and only a little more if you want Subaru's EyeSight safety suite.