Top Cars
7 Fun New and Used Cars That Won't Get You in Trouble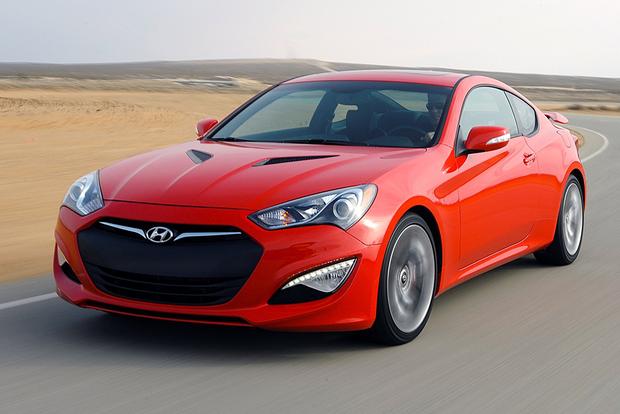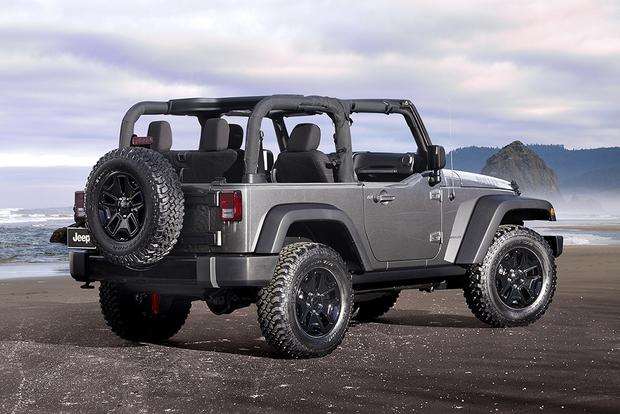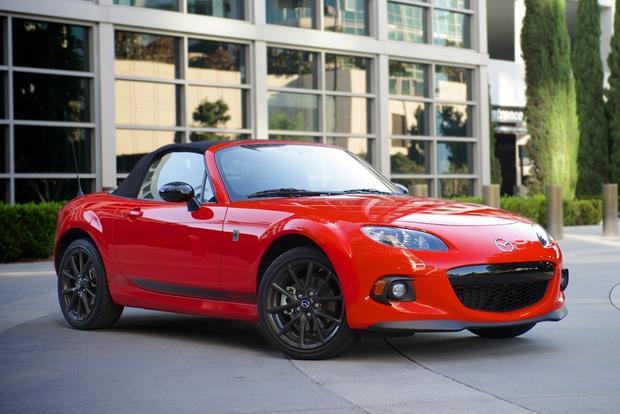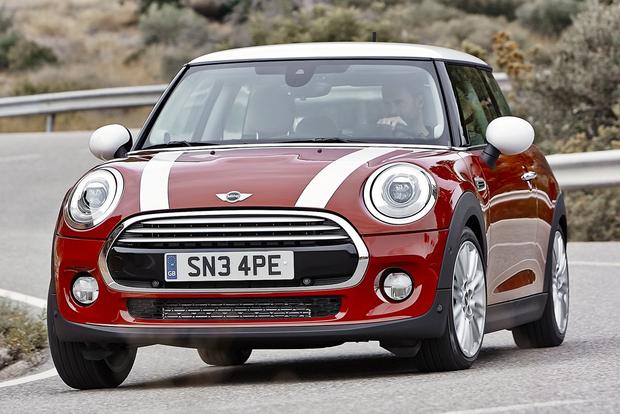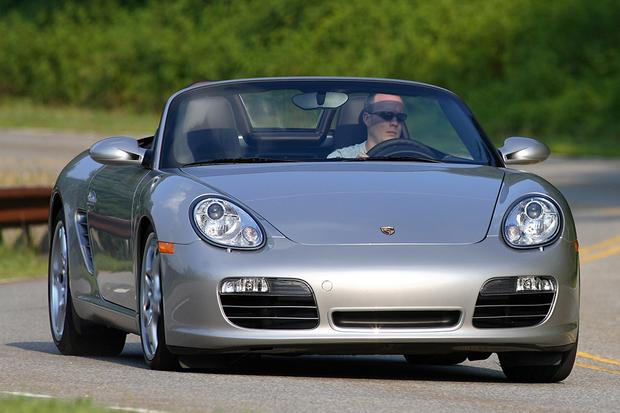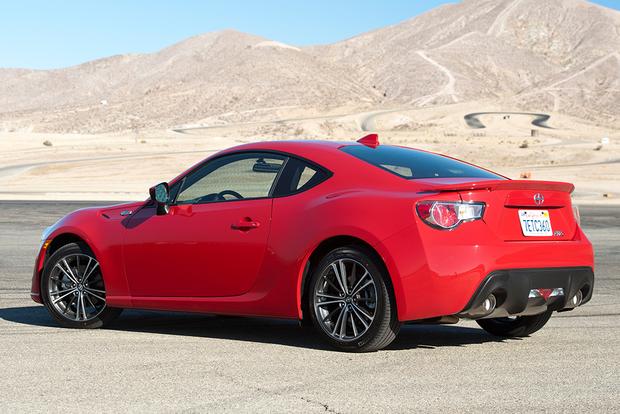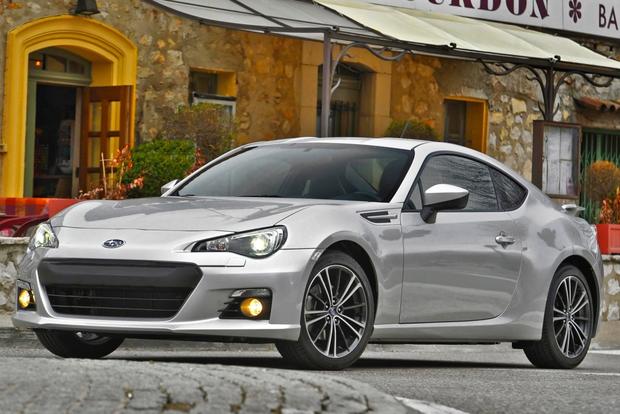 If you're interested in buying a car that'll put a smile on your face, you might think you have to choose a model with a lot of horsepower and a low 0-to-60 time. But that isn't necessarily the case. For proof, we've rounded up seven of our favorite new and used cars that are fun to drive without going so fast that they'll get you in trouble. You may not believe us at first, but we think one test drive will have you convinced that these models are among the most exciting vehicles you can buy today -- even if they don't have huge hp ratings.
FIAT 500 Abarth
On paper, the FIAT 500 Abarth doesn't seem very fun. After all, it's merely a small 4-seater hatchback with only 160 hp -- hardly enough to push it into the high-performance territory with rivals such as the 210-hp Volkswagen GTI and 250-hp Ford Focus ST. But believe us when we tell you that the FIAT 500 Abarth offers some of the most fun you can have behind the wheel of a new car. Fast, grippy and surprisingly quick, the 500 Abarth is the sleeper of the century -- especially when you consider its tremendously affordable MSRP of just $23,500 with shipping. And we've left the best part for last: It touts an exhaust note that rivals some of today's top sports cars.
2013-present Hyundai Genesis Coupe 2.0T
Hyundai Genesis Coupe 2.0T owners have heard it all: It's only a 4-cylinder; it shares its platform with a dull luxury sedan; and it's just a Hyundai. And if you look at 0-to-60 times or hp ratings, the doubters are right: The Genesis Coupe 2.0T doesn't stack up against cars such as the Mustang GT, the Camaro SS or even the more brawny Genesis Coupe V6. But most Genesis Coupe buyers probably don't care, because they know they have one of the best buys in the industry: a fun, fast, sporty-looking coupe that offers a lot of thrills, rear-wheel drive, excellent handling and a slick manual transmission. Yes, it might only be the base model, but the Genesis 2.0T is a blast to drive. Even more appealing is the fact that the average asking price for a 2013 model on Autotrader is just $20,000.
Find a Hyundai Genesis Coupe for sale
Jeep Wrangler
The Jeep Wrangler is slow, bumbling and noisy on pavement. It's also pretty impractical if you want to carry a lot of passengers or haul a lot of gear. And yet it's one of the most exciting new vehicles on the market. The reason? Its amazing off-road prowess, which ensures you can take it just about anywhere without getting stuck. Better yet, you can get there with the top down and the sun shining, since every Wrangler offers an open roof. And there's even a 4-door version if you need frequent access to your back seats. Interested? Expect a base-model Wrangler to start around $24,000 with shipping, while a 4-door Wrangler Unlimited starts around $27,700.
2006-2015 Mazda MX-5 Miata
Although the recently redesigned 2016 Mazda MX-5 Miata is all the rage these days, it's important to remember the old version, which was lauded by enthusiasts and journalists alike when it came out for the 2006 model year. No, it isn't especially fast -- hp stands at just 167 through a tiny 2.0-liter 4-cylinder. But it offers the go-kart-like handling we've come to expect from the MX-5 Miata, along with a rear-wheel-drive chassis and compact dimensions that make it perfect for zipping around a racetrack or your favorite back road. Since the third-generation model was made for about a decade, used prices can vary wildly -- but a recent check on Autotrader showed us that the average asking price among all years is a reasonable $20,700, with midcycle 2010 models averaging just $16,200.
Find a Mazda MX-5 Miata for sale
Mini Cooper
If you listen to car enthusiasts, they'll probably tell you that the Mini Cooper is a lot of fun -- assuming you upgrade to the sporty Cooper S or the high-performance John Cooper Works model. But we're here to tell you that you don't need to pay all that extra money to get an enjoyable hot hatchback. The regular Mini Cooper offers many of the steering and handling thrills you'll get from the S and John Cooper Works trims but for a lot less money -- around $3,400 less, in fact, as it starts around $21,500 with shipping compared to the Cooper S's base price of just under $25,000. No, the standard Mini Cooper won't be as quick off the line as its more powerful stablemate -- but when you reach your favorite back road, you'll be hard-pressed to notice the difference.
2005-2012 Porsche Boxster
If you talk to Porsche fans, they'll tell you that the only way you can get a real Porsche is if you choose a 911 Carrera or Turbo -- or maybe a well-equipped Cayman model such as a Cayman S or GT4. But we have a little secret: The Porsche Boxster is the most exciting Porsche in the brand's entire lineup. More importantly, you don't even need to upgrade to the Boxster S to get all the thrills, as the base-level model touts amazing performance, tremendous handling and midengine balance that you just can't get from a 911. No, the Boxster isn't the fastest Porsche you can buy -- and it doesn't have the presence of a 911. But you'll forget all that as you're cruising through the curves with the top down and the sun shining. Among used cars, it's also a great buy, as the second-generation 987 model is easily available on Autotrader for around $30,000 or less.
Find a Porsche Boxster for sale
Scion FR-S/Subaru BRZ
At first glance, the Scion FR-S and Subaru BRZ don't seem like cars that enthusiasts would enjoy. Sure, they feature a rear-wheel-drive layout -- but they also offer only 200 hp and a measly 150 lb-ft of torque. They can't be that fun to drive ... right? Wrong. We've spent a lot of time in the FR-S and BRZ, and we think these are two of today's most enjoyable cars, largely due to their perfectly balanced chassis and incredibly sharp handling. Like every other car on our list, they aren't speed demons. But we challenge you to climb behind the wheel of an FR-S or BRZ and not have a great time -- especially when you consider their pricing, which starts at just $27,000 with shipping for an FR-S or $26,500 for a BRZ.